Say what you will about cancel culture—but it makes a pretty clear statement about how people feel.
After musician Amalaratna Zandile Dlamini, known professionally as Doja Cat, was caught in alleged white supremacist chatrooms and accused of being racist, she issued an apology on Instagram late Sunday. Twitter users said her apology was lacking, causing the #OnlyKlans tag to trend Monday morning.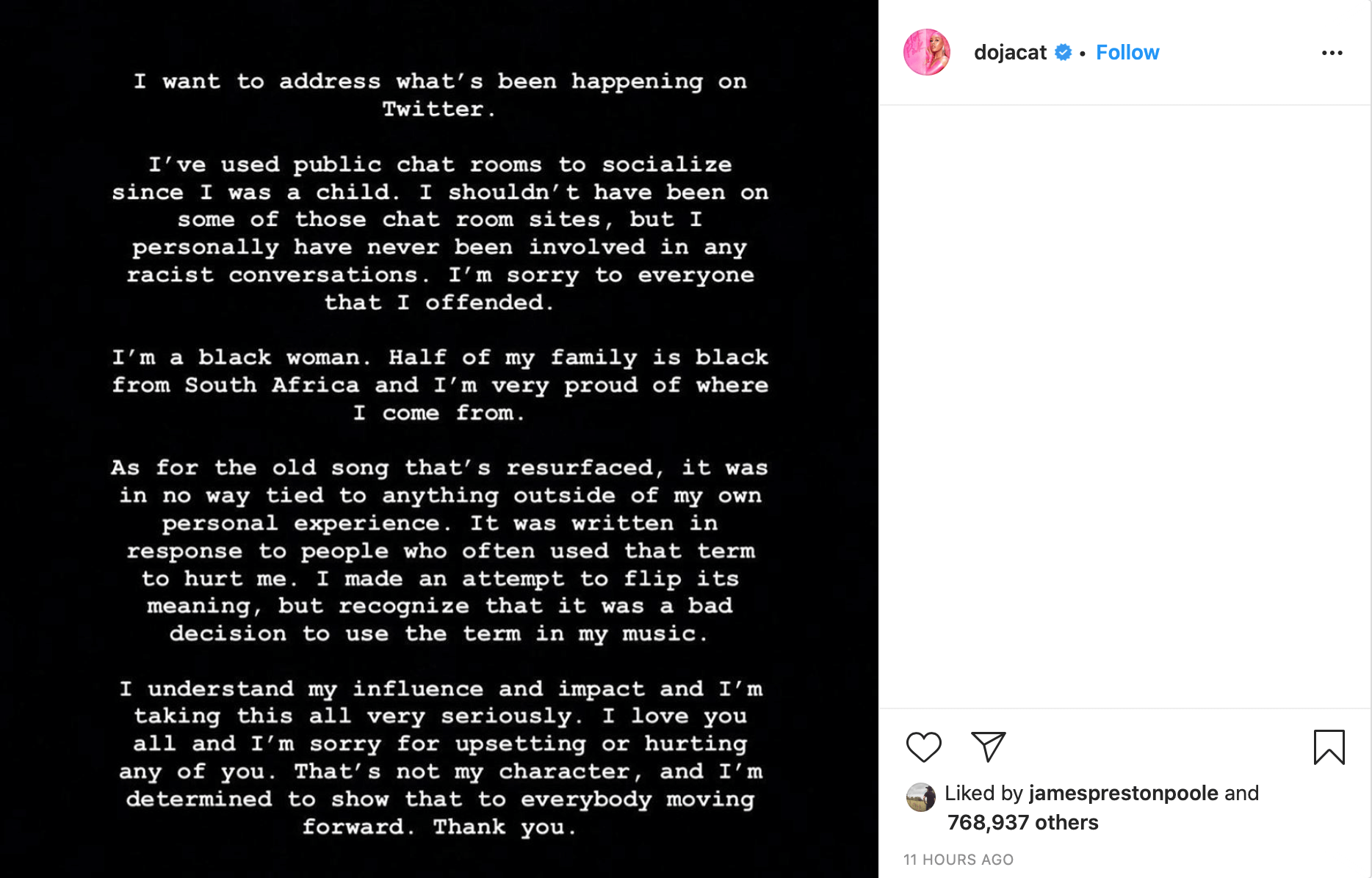 "I want to address what's been happening on Twitter," the apology post from Doja Cat reads. "I've used public chat rooms to socialize since I was a child. I shouldn't have been on some of those chat room sites, but I personally have never been involved in any racist conversations. I'm sorry to everyone I've offended."
Doja Cat said that she is half-Black, with her family hailing from South Africa, and she is very proud of her heritage. As for the song "Dindu Nuffin" which has provoked serious criticism, as it has been used to criticize and make fun of victims of police brutality, Dlamini said she wrote the song in "response to people who often used that term to hurt" her.
"I understand my influence and impact and I'm taking this all very seriously," Doja Cat wrote. "I love you all and I'm sorry for upsetting or hurting any of you. That's not my character, and I'm determined to show that to everybody moving forward."
On Twitter, her apology was met with memes and other jokes, as well as the trending #OnlyKlans tag.
"Doja Cat doesn't even have the benefit of being racist a long time ago," Twitter user @KevOnStage wrote. "She was racist on Mother's Day."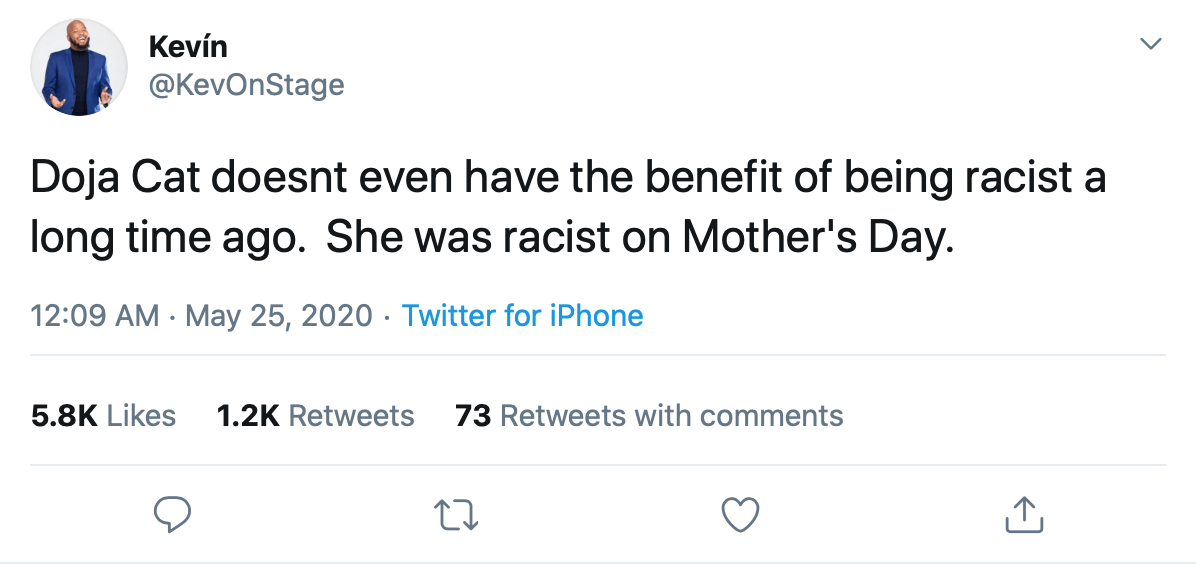 Even the dancing pallbearer meme made an appearance.
"I clicked #OnlyKlans thinking the Klansmen were out here being bold in these Twitter streets," Twitter user @k_melaninqueen wrote, accompanied by the meme. "Instead, y'all are just giving Doja Cat a proper burial."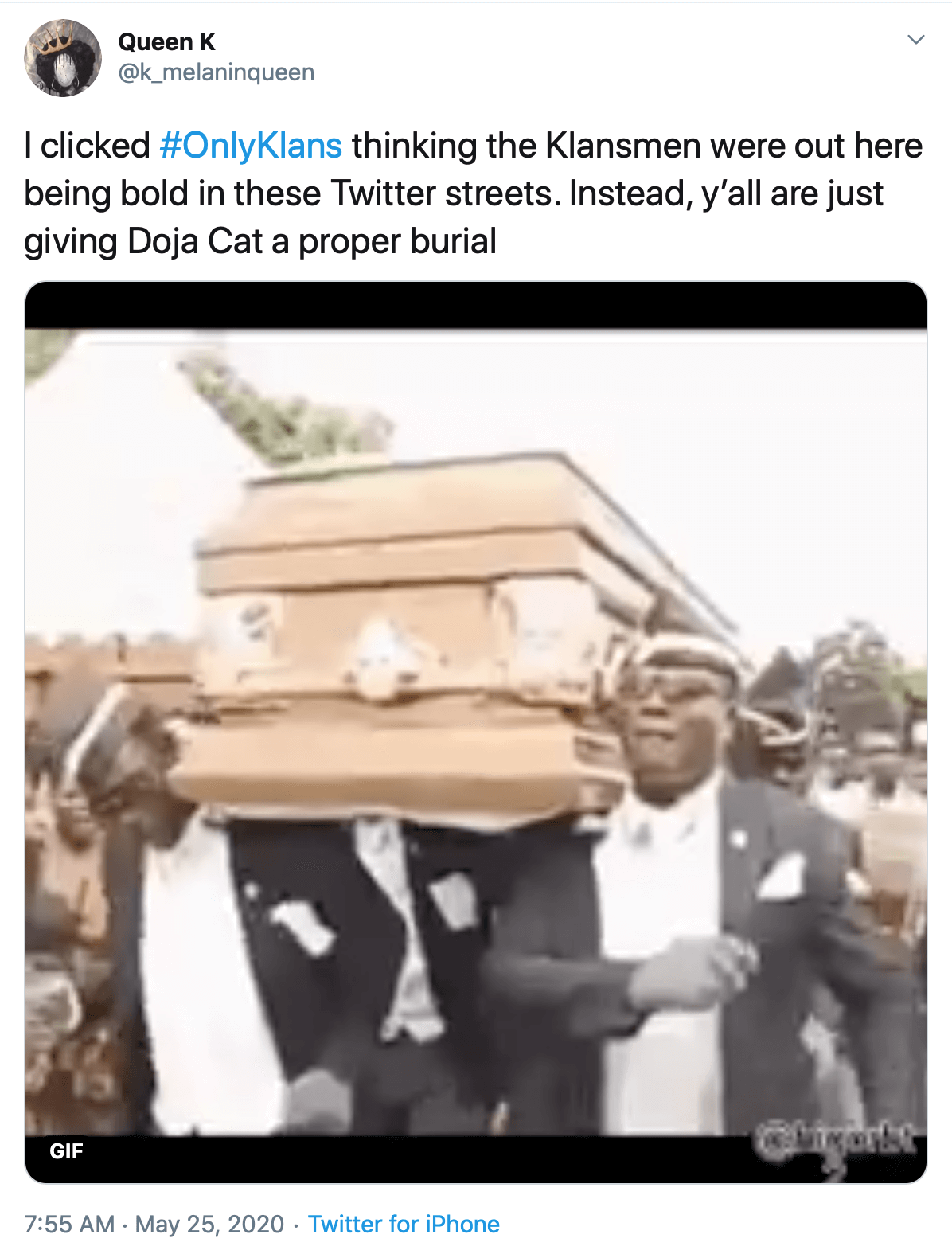 This joke about the apology's grammatical structure and diction implied the use of online tools to help write it.
"Doja Cat seeing herself trend with #OnlyKlans after she wrote a shitty ass apology with the help of a Thesaurus and Grammarly," Twitter user @DrBrooklyn2 wrote, paired with a GIF of a sad-looking beagle.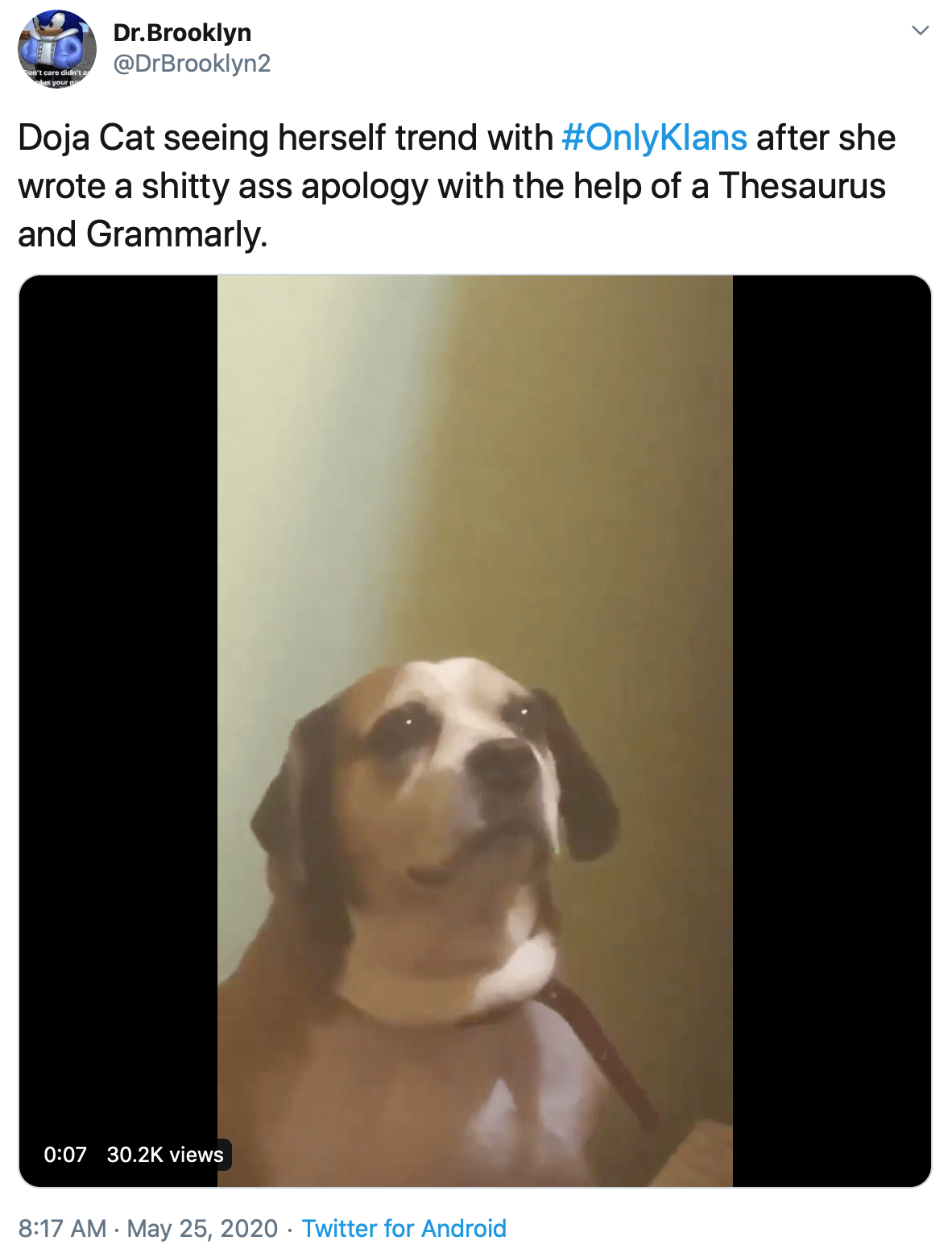 READ MORE: