Doja Cat is hitting back at people claiming that YouTube lightened her skin for a recent photo.
The video streaming service recently chose Doja as the face of its #WCE (Women Crush Everyday) playlist. The cover photo for the playlist features Doja adorned in a lacy pink top and pale pink headphones. It wasn't the color of her attire that caught people's attention, however, but the color of her skin. A flood of comments soon overwhelmed YouTube with claims that the platform lightened her complexion for the photo.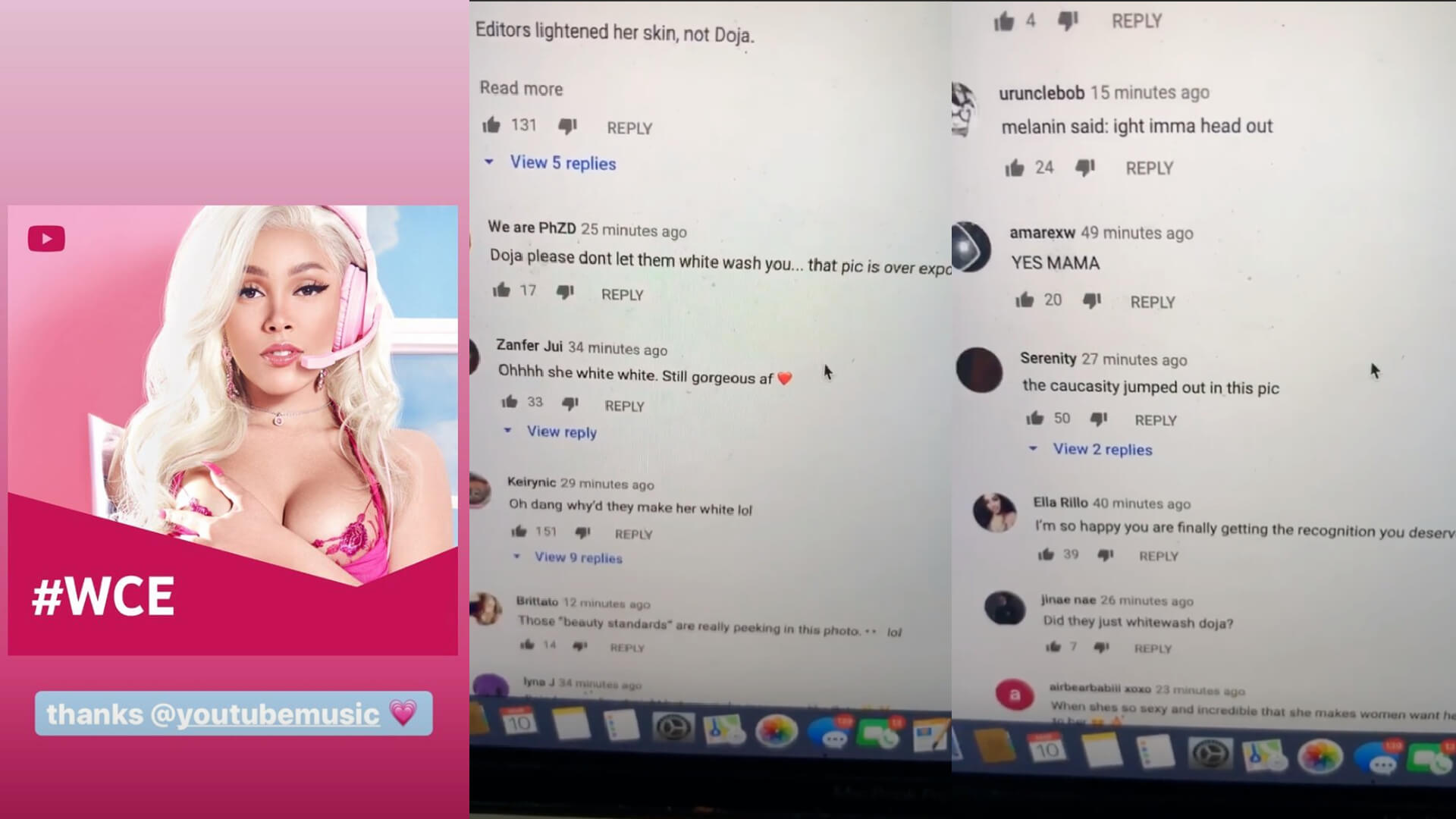 A number of accusations were levied at YouTube, and a few commenters even aimed the blame at Doja herself. Comments like "the caucasity jumped out" and "did they just whitewash Doja" quickly overtook the comment section. Some people even implied that her skin was lightened as part of a marketing tactic. "I guess the more closer to white you are the more you market, right?" wrote a user.
Soon after the comments started appearing, Doja responded to the claims. In several posts to her Instagram story, the 24-year-old rapper shredded any commenter making the claim. "So if you're stupid as fuck you probably left a comment under this picture," she said. "Hey, how about I'm half white, not entirely Black? My skin gets very light when I don't tan. I was staying indoors a lot before that shoot. New fuckin' subject, dumbasses."
Back in 2018, Doja spoke to Dazed about her family's background. Her father, according to the interview, is a "South African actor" and her mother is a Jewish-American painter. As the conversation continued in the comment section, some people pointed out her parents' mixed backgrounds.
Other commenters noted that her skin tone should not be part of the conversation in the first place. "How about focus on her talent and not her skin tone," one person wrote, per the Daily Mail.
Now that Doja has cleared the air, hopefully, the conversation will turn to her music, rather than her skin color.
H/T Daily Mail