We crawl the web so you don't have to.
Sign up for the Daily Dot newsletter to get the best and worst of the internet in your inbox every day.
Hello fellow citizens of the internet! Andrew here. Welcome to today's edition of web_crawlr.

Happy Friday! Our top stories today are about: A former McDonald's corporate chef explaining what the "worst time" to go to the chain is, Sen. Mitch McConnell freezing up again during a press conference, a graduate student who claims to commute by airplane every week to attend her graduate school class, and a look at how knee-length jorts are getting mocked but are actually on trend this summer.
After that, our Senior Culture Editor Tiffany has her "This Week on the Internet" column and shares with you her pick for meme of the week.
P.S. — It's Friday, which means it is time for our weekly news quiz! Just scroll down a bit to answer the question. If you guess correctly, you might win a "Hot Blog Summer" shirt.
See you tomorrow!

— A.W.
---
⚡ Today's top stories
A former McDonald's corporate chef explained in a viral video why 10:30 is the "worst time" to go to the fast food chain.
A student says that she commutes by airplane from New York City to Chicago one day per week to attend her graduate school class.
The look has been the source of jokes, but models and influencers are wearing knee-length jorts this summer.
---
We crawl the web so you don't have to. Sign up to receive web_crawlr, a daily newsletter from the Daily Dot, in your inbox each day.
---
💾 Are you extremely online?
Are you the most online reader of web_crawlr?

Prove it by answering our question of the week! The answer can be found somewhere in one of our newsletters from this week.

If you answer correctly, you'll be entered to win our brand new "Hot Blog Summer" shirt, and we'll shout out five people who won the shirt!
Think you know the answer? Sign up for web_crawlr so you can answer next week's question!
---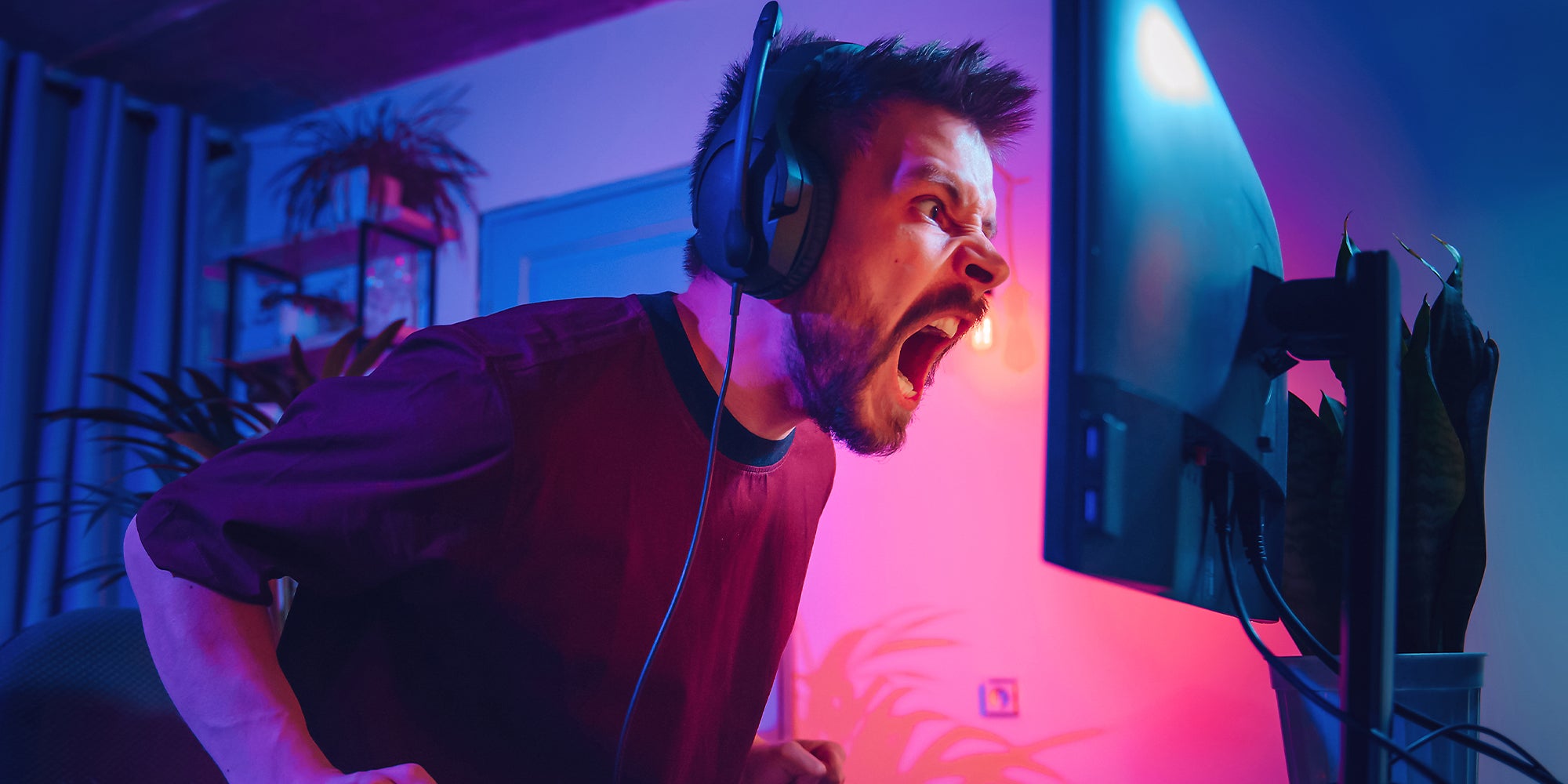 Reddit cakegate proved how skewed discourse is on the internet
In each edition of web_crawlr we have exclusive original content every day. On Fridays our Senior Culture Editor Tiffany Kelly recaps the most pressing online discourse of the week in her "This Week On The Internet" column. If you want to read columns like this before everyone else, subscribe to web_crawlr to get your daily scoop of internet culture delivered straight to your inbox.
---
🕸️ Crawling the web
Here is what else is happening across the 'net.
🥩 A user on TikTok is calling out Walmart after seeing raw meat that had turned brown still for sale on the store's shelves.
🔨 This Lowes worker is getting a lot of attention for calling out how a new hire with zero experience earned $2 an hour more than him.
💸 Goodwill has become notorious for reselling items for a higher price, and this incident is no different. A woman revealed a pot she discovered at the thrift store selling for $7.37 was originally priced at $6.99 at TJ Maxx.
🍸 This man who's worked in the alcohol industry for 4 years, is going viral for sharing how to choose the right vodka brand.
🔒 Late-night shopping cravings are quite common, but what if your favorite store advertises 24/7 access and you find yourself locked out? This was the conundrum faced by one shopper whose attempt to enter an Old Navy store late at night turned into a viral video.
🔮 From family-friendly sorceresses to the most bitch' witches in Spain, these spellbinding movies are perfect for your next movie night.*
🍗 If you're a fan of casual, sit-down restaurants that give you mass quantities of food for low prices, then there's probably a good chance you've heard of Applebee's $12.99 all-you-can-eat wings and fries special.
💰 In a viral video, a Los Angeles woman shares her shock at how much it costs to furnish an apartment.
🔍 From the Daily Dot archive: How this obscure, blockchain-based site built a playground for QAnon to run rampant on.
*The Daily Dot may receive a commission in connection with purchases of products or services featured here.
---
📅 Meme of the Week
People keep making memes about the actor Skylar Gisondo.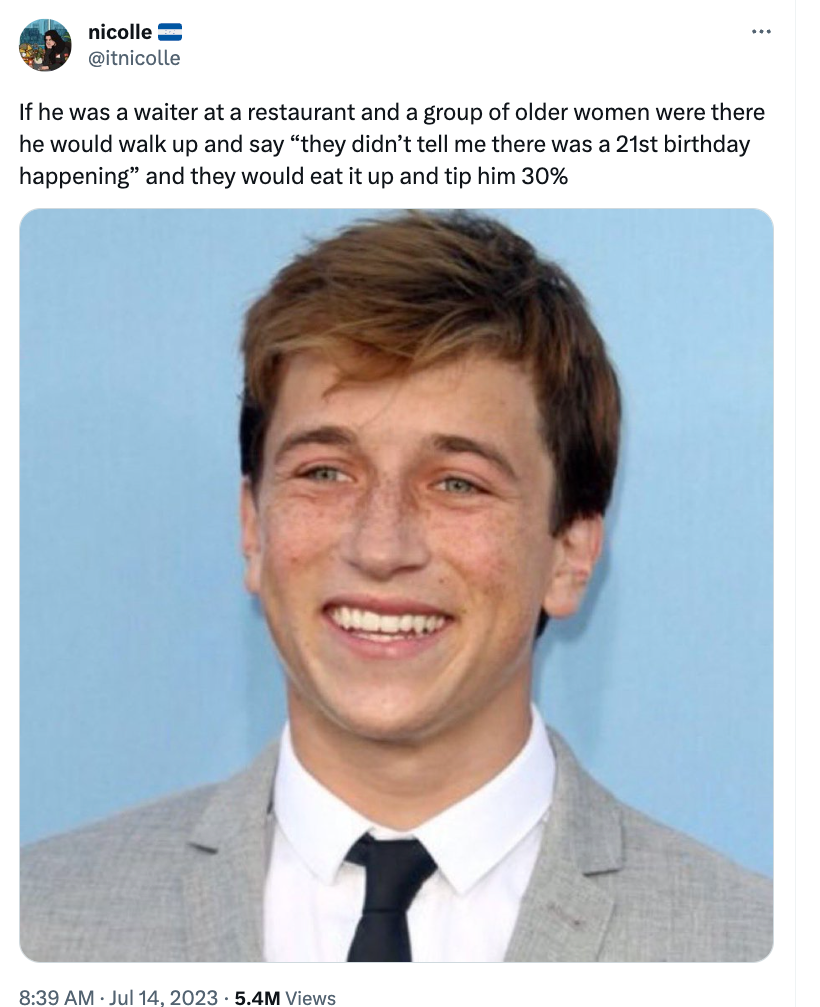 ---
🎶 Now Playing: "bad idea right?" by Olivia Rodrigo 🎶