We crawl the web so you don't have to.
Sign up for the Daily Dot newsletter to get the best and worst of the internet in your inbox every day.
Hello! Tiffany here, filling in for Andrew. Welcome to today's edition of web_crawlr.

Today, we have stories on Truth Social's ties to Poast, how IMDb users are review-bombing The Little Mermaid, fake Satantic Target merchandise, and Ted Lasso's controversial finale.
Scroll down for my column on what riled up the internet this week. See you tomorrow!
— T.K.
---
⚡ Today's top stories
Founder claimed Truth Social was 'using the front end built directly on Poast.'
The live-action remake was deluged by negative ratings from IMDb users.
The retailer is currently facing backlash from conservatives for carrying Pride merchandise.
A scene from Ted Lasso's season 3 finale is being held up as an example of the show's decline.
---
We crawl the web so you don't have to. Sign up to receive web_crawlr, a daily newsletter from the Daily Dot, in your inbox each day.
---
💾 Are you extremely online? 
Are you the most online reader of web_crawlr? 
Prove it by answering our question of the week! The answer can be found somewhere in one of our newsletters from this week. 
If you answer correctly, you'll be entered to win our brand new "Blogs in Bloom" shirt, and we'll shout out five people who won the shirt! 
What animal is currently the subject of an 'eat the rich' meme?
Think you know the answer? Sign up for web_crawlr so you can answer next week's question!
---
🗣️ This Week on the Internet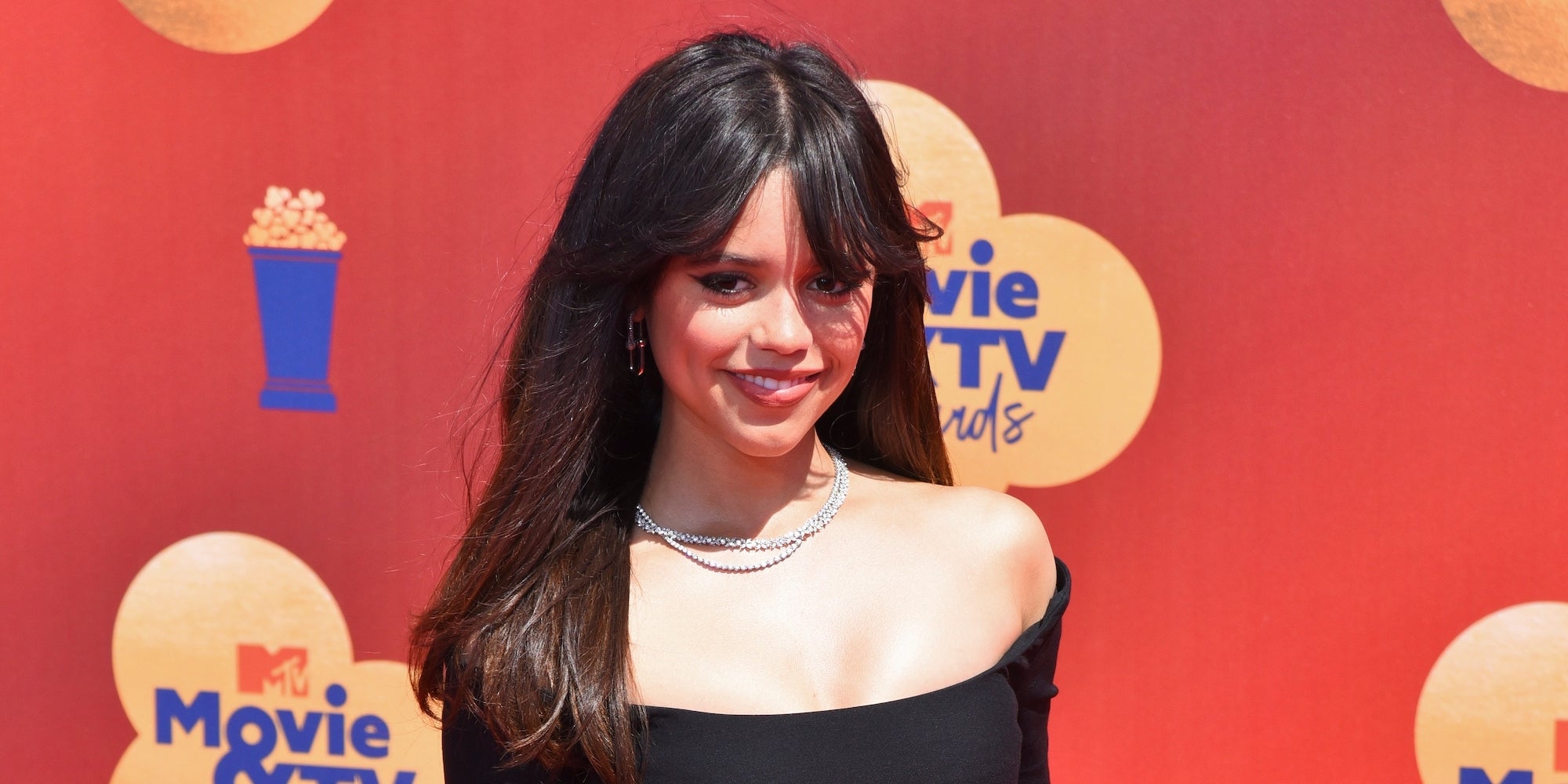 Why do people care that Jenna Ortega smokes?
In each edition of web_crawlr we have exclusive original content every day. On Fridays our Senior Culture Editor Tiffany Kelly recaps the most pressing online discourse of the week in her "This Week On The Internet" column.  If you want to read columns like this before everyone else, subscribe to web_crawlr to get your daily scoop of internet culture delivered straight to you inbox.
---
🕸️ Crawling the web
 Customer says Apple withdraws money from her account every 3 days
🛒 Shopper watches Instacart boost no-tip order's pay by $10 over 5 hours
🤑 Woman says bank accidentally wired her $50,000. She got to keep it
🍋 Customer starts shaking at Panera after trying lemonade
🌴 Worker says she was going to put in PTO request until workplace started doing layoffs
🏳️‍🌈 Start your movie night binge-fest with some of the best LGBTQ movies and series you can stream right now on Amazon Prime. * 
📺 From the Daily Dot archive: What happens when your favorite TV show gets canceled? 
*The Daily Dot may receive a commission in connection with purchases of products or services featured here.
---
📅 Meme of the Week
A copypasta meme from Good Will Hunting started making the rounds a week ago, and it calls out people's specific interests.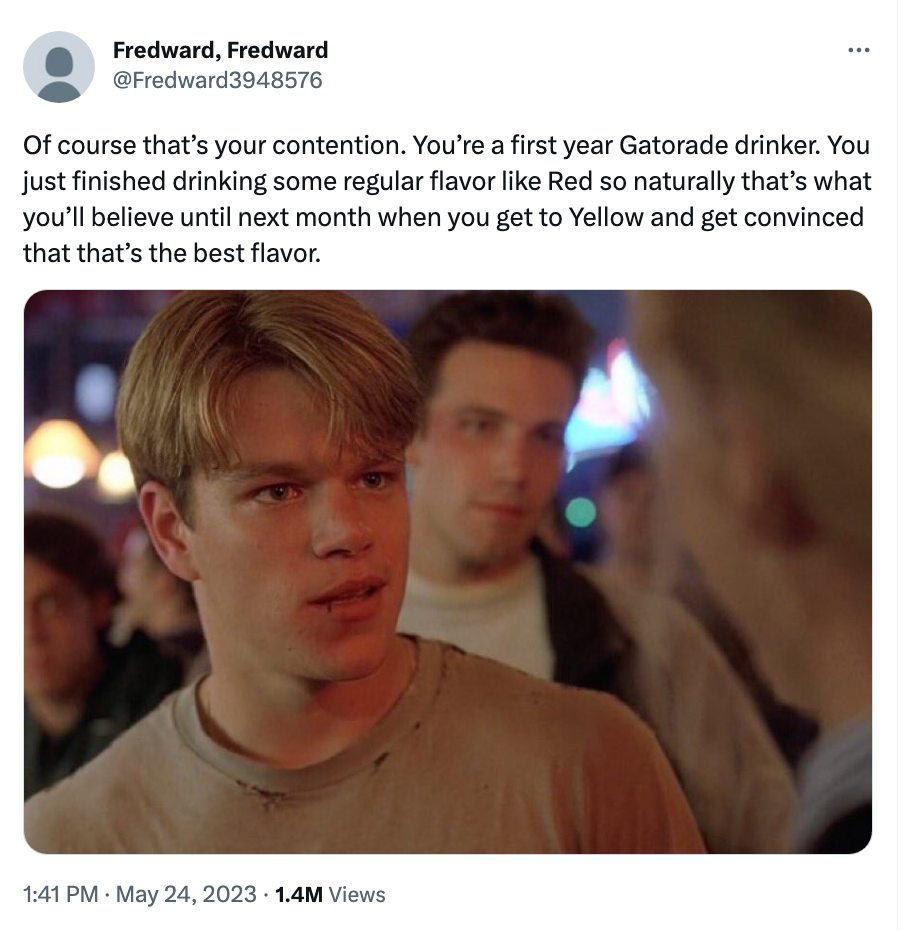 ---
🎶 Now Playing: "It's Done" by Nicholas Britell 🎶