We crawl the web so you don't have to.
Sign up for the Daily Dot newsletter to get the best and worst of the internet in your inbox every day.
Hello fellow citizens of the internet! Andrew here. Welcome to today's edition of web_crawlr.

Happy almost Friday! Our top stories today are about: Why Barbie memes are taking the internet by storm, former President Trump already raising money by selling a shirt with a fake mugshot on it, how Amazon's Rings of Power has a viewership problem, and a viral video of a duo grinding at a Taylor Swift concert that has people amused and uncomfortable.
After that, our Politics Reporter Claire has her "Dirty Delete" column.
See you tomorrow!
— A.W.
---
⚡ Today's top stories
Between first-look photos and an instantly iconic trailer, Greta Gerwig's Barbie is already taking the internet by storm. But those character photos also serve as the perfect template to ensure anyone can be in the Barbie movie.
Trump's already raising money off his supposed "mugshot."
People were both amused and uncomfortable.
Only 37% of U.S. viewers watched to the end, a damning statistic for Amazon's top drama.
---
We crawl the web so you don't have to. Sign up to receive web_crawlr, a daily newsletter from the Daily Dot, in your inbox each day.
---
🗳️ Dirty Delete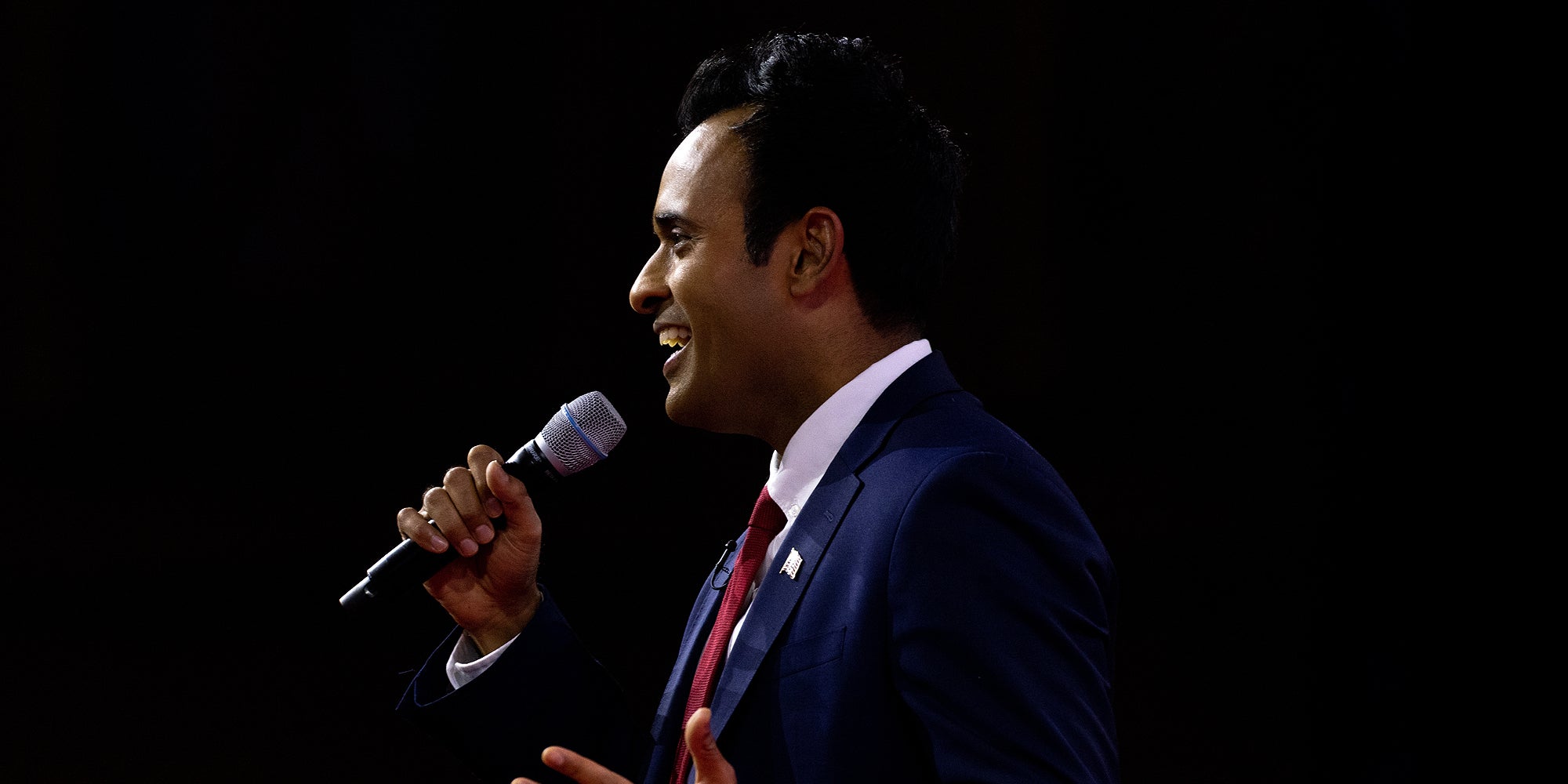 Tech millionaire turned right wing culture warrior is running for president
In each edition of web_crawlr we have exclusive original content. On Thursdays our Politics Reporter Claire Goforth goes deep on the social media history of politicians in her "Dirty Delete" column. If you want to read columns like this before everyone else, subscribe to web_crawlr to get your daily scoop of internet culture delivered straight to you inbox.
---
🕸️ Crawling the web
Here is what else is happening across the 'net.
🍴 A server shared in a viral video how she was allegedly asked by a customer to flirt with their son to upset his girlfriend.
🥐 In a viral TikTok, a Starbucks barista revealed her pet peeve: when a customer orders a croissant in a French accent.
🌯 This Chipotle customer is going viral for sharing a "hack" to get lunch at the chain for just $5.
🥪 One mom took to TikTok to express shock over the charges to her daughter's school lunch account.
🍰 A Cheesecake Factory customer learned the hard way that to-go boxes are not microwave safe.
♻️ Going green is easy when it comes right to your door. These eco-friendly subscription boxes make you—and the world—healthier and happier.*
🍟 A video uploaded to TikTok from a Wendy's employee shows a hectic scene behind the counter at one of the franchise's restaurants, along with throngs of completed mobile orders strewn about that have yet to be picked up.
🔍 From the Daily Dot archive: Telegram is supercharging conspiracy theories across the planet.
🏠 A woman's public service announcement for women who live alone when they are going home for the night has drawn over 3 million views.
*The Daily Dot may receive a commission in connection with purchases of products or services featured here.
---
👋 Before you go
In the past year, several users' TikToks have gone viral after sharing their discoveries of card skimmers.
In one case, a user found a card skimmer that had been molded to fit over a 7-Eleven location's entire POS terminal. In another, a user found that an ATM at a Shell gas station had been fitted with a skimmer on the card reader and a fake keypad to capture PIN codes.
Now, another user's video has gone viral after sharing a card skimmer they claim to have discovered at a Chicago ATM.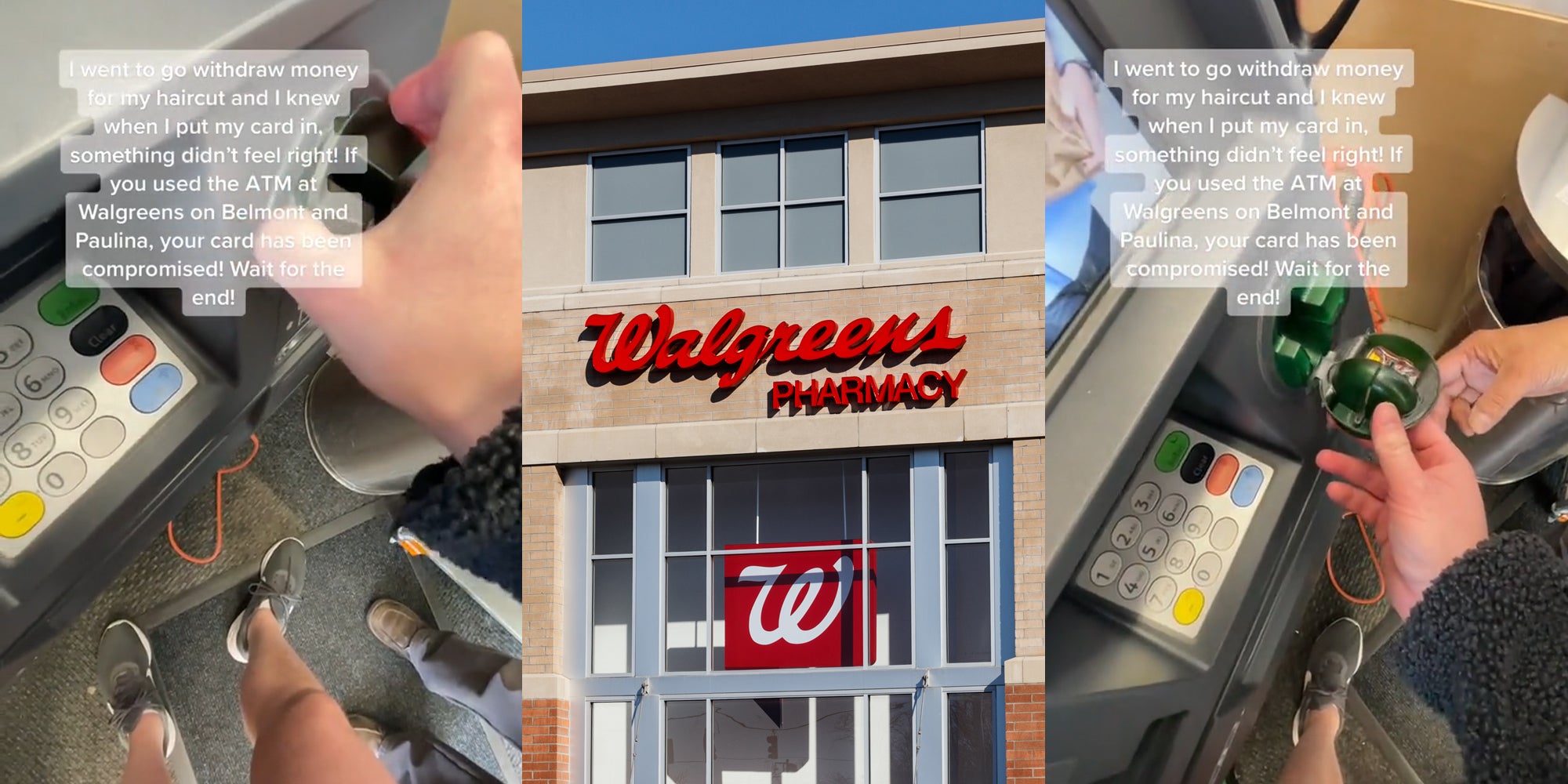 ---
🎶 Now Playing: "What He Didn't Do" by Carly Pearce 🎶