Actor Cole Sprouse said he was arrested while "peacefully protesting" racial injustice in Santa Monica last weekend.
In an Instagram post, Sprouse said media sensationalism necessitated his speaking out about what happened while people were protesting.
"A group of peaceful protesters, myself included, were arrested yesterday in Santa Monica," Sprouse wrote. "So before the voracious horde of media sensationalism decides to somehow turn it about me, there's a clear need to speak about the circumstances: Black Lives Matter."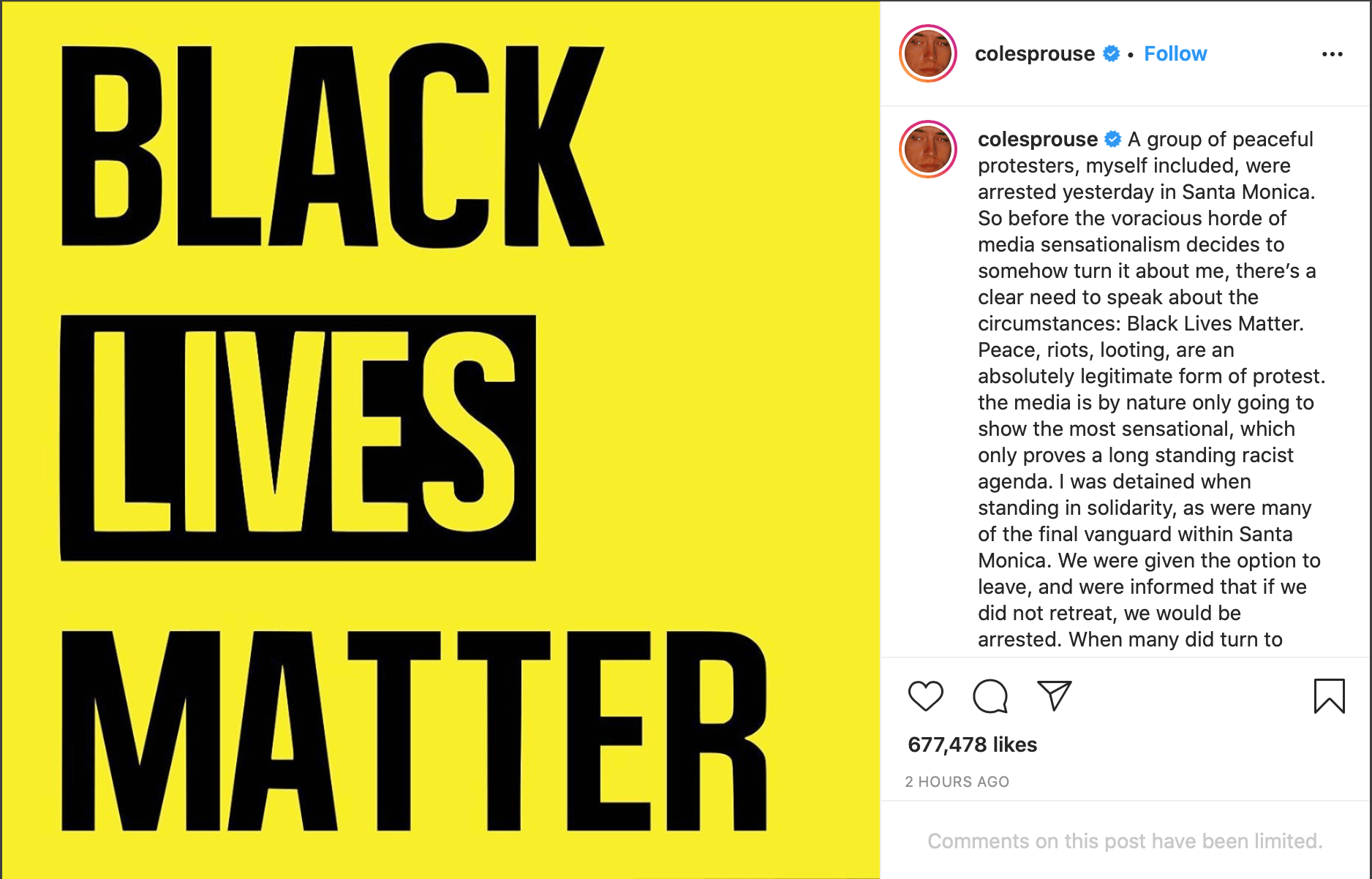 He wrote in support of riots and looting as a "legitimate form of protest," as well as his intention to stand in solidarity with the Black Lives Matter movement.
"I was detained when standing in solidarity, as were many of the final vanguard within Santa Monica. We were given the option to leave, and were informed that if we did not retreat, we would be arrested," he added.
Sprouse wrote that this "narrative" was "not about him," that he was not interested in "drawing attention" away from the Black Lives Matter movement.
However, the Daily Mail reports that the Santa Monica Jail Administrator has no record of an arrest for Sprouse.
Other celebrities who marched with protesters include Ariana Grande, Halsey, and Tinashe.
READ MORE:
H/T the Daily Mail