The differences between men and women have provided a lot of material for professional and amateur comedians alike. But not all of it is bad. For instance, the recent "Boys Sleepovers vs. Girls Sleepovers" meme provided a lot of laughs. However, the new "City Boyz vs. Hot Girls" trend feels meaner. It seems to be more about men disrespecting women than celebrating harmless fun.
I'm still haunted by those nights from dankmemes
It started with Hot Girl Summer
Things started in May when rapper Megan Thee Stallion released the album Fever. On the cover, Stallion says it's "exclusively for THEE HOTTIES" and "REAL HOT GIRL SH!T."
As a result, fans declared 2019 "Hot Girl Summer." The phrase became a and blew up on Twitter.
https://twitter.com/Ohlawditsmeshaa/status/1130503079818874880
Hot Girl Summer has begun. @theestallion I love you. pic.twitter.com/Yt0CTbJInw

— Jordan✨☥ (@jordannjust) May 21, 2019
yes, i set a timer for these pics. i just wanna be apart of hot girl summer /: pic.twitter.com/R2GtMHzwtg

— justice (@jaielona) July 11, 2019
You know a meme is peaking when Brand Twitter gets on board. But as we'll see, apparently the popularity of Hot Girl Summer rubbed some "City Boyz" the wrong way.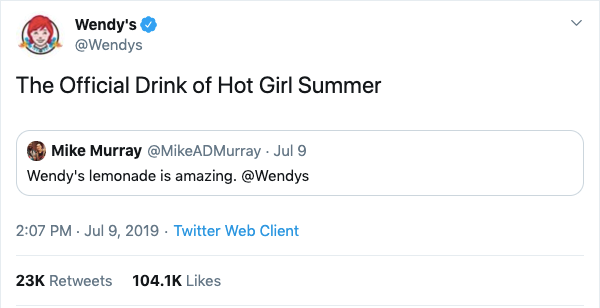 HOT GIRL SUMMER has me keeping @theestallion on repeat!! 👏🔥 pic.twitter.com/gk8j6YH9xF

— MTV (@MTV) July 10, 2019
Summer 19 in three words: hot girl summer. PERIODT!

How's your hot girl summer going? 😏

— Maybelline New York (@Maybelline) July 10, 2019
In all its glory, Hot Girl Summer isn't just about physical beauty. For example, some women are having Hot Girl Summers by kicking ass at their job or practicing self-care.
https://twitter.com/_TeamaTeam/status/1149025461600698368
Furthermore, you don't even have to be a girl to participate. As Stallion said in an interview with The Root, Hot Girl Summer is for everyone.
"So it's just basically about women and men being unapologetically them," she said, "just having a good-ass time, hyping up your friends, doing you, not giving a damn about what nobody gotta say about it."
Fun, empowering, inclusive: Hot Girl Summer sounds like a blast.
City Boyz reaction
Then, seemingly from nowhere, came the most dangerous animals: men with hurt feelings. Something about women feeling good about themselves didn't sit right with certain guys on Twitter.
Now, had they used the phrase "City Boyz" to show themselves having a good time, that might have been interesting. Instead, they created a competition where one did not exist and declared themselves the winner.
Shawty said "when we linking again" i said "afta me n ya best friend chill in the morning" #CityBoyz

— Playboi (@SLAAT_) July 5, 2019
https://twitter.com/Ryancolber32/status/1147190480171462657
Granted, some of the tweets might have been funny on their own. However, given the "woman want to feel good about themselves and we can't have that" context, the jokes tend to fall flat. A lot of the tweets are just about guys being jerks and congratulating themselves.
#CityBoyz Summer‼️We Up By 48 at Half! pic.twitter.com/ibW0Ee0ILD

— Henny P🇧🇩 (@KrisRokkk) July 11, 2019
https://twitter.com/Fk_Mello/status/1148954384128196613
2x with the devastating move in the paint!! #cityboyz pic.twitter.com/Z5BnVmO7g3

— Yogi•mitsu (@_Yogi2x) July 10, 2019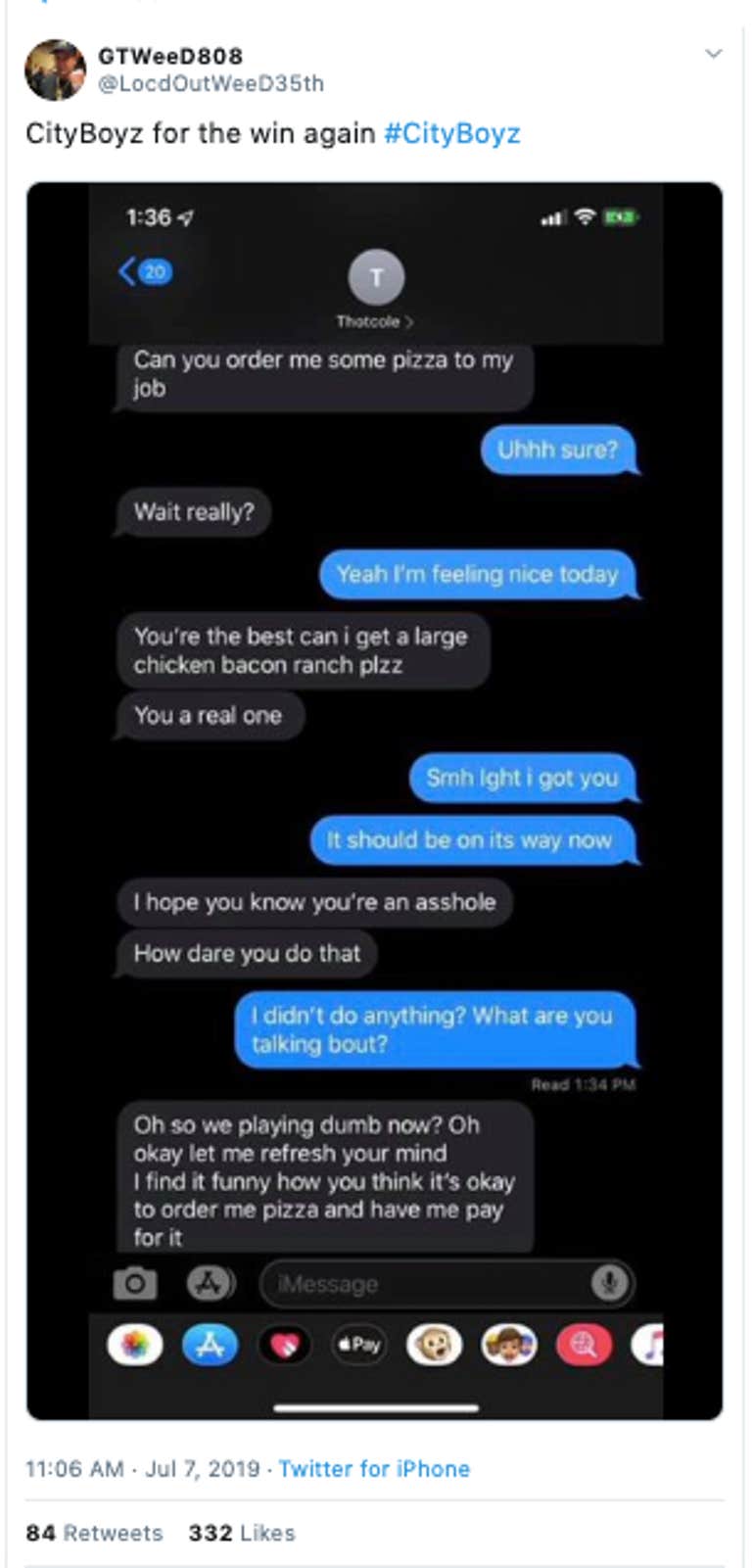 Order her and all her friends drinks at the club & put them on her tab #CityBoyz

— FONZ (@feelinlike_fonz) July 4, 2019
Another one for the team!! 😂💪🏾💪🏾✍🏾 #CityBoyz pic.twitter.com/i6t7XmUIDW

— No Name (@LeekThe_Freak) July 3, 2019
#CityBoyz are now have a 14 point lead thanks to @ChieduAfam #CityBoySummer pic.twitter.com/IbJk7Db0kS

— CJ (@SeepinCJ) July 10, 2019
The problem with "City Boyz" is that it's not about having a good time. It's about ruining other people's good time. Luckily, Megan Thee Stallion jumped in to remind us what "Hot Girl Summer" is supposed to be about.
We ain't loosing nothing ! this summer is supposed to be about us doing wtf we wanna do having fun! https://t.co/FIPzYBnOqm

— HOT GIRL MEG (@theestallion) July 10, 2019
In conclusion, go out and have a great time this summer. Be yourself, do your own thing—just try not to be whiny jerks (aka City Boyz) while you're at it.
This post has been updated for relevance.
READ MORE: