In 1972 , Robert Redford starred in a western called Jeremiah Johnson, a film loosely based on real-life mountain man John "Liver Eating" Johnson (yes people really called him that, and you probably don't want to know why).
The movie was both a box-office and critical success and, in fact, still enjoys a 95% fresh rating on Rotten Tomatoes.
Despite all that, you're probably most aware of the film because of this GIF of Redford nodding.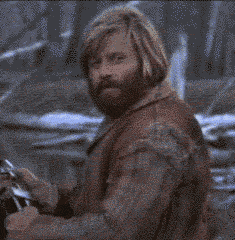 It's been around since 2012 and is probably one of the most well-known reaction memes of all time.
Robert Redford has been nominated for multiple Academy Awards and has won two, including a lifetime achievement award. He's also the creator of the Sundance Flim Festival, so you'd think people might know who he is, but somehow every few years people "discover" that the man in the meme is not comedian Zach Galifianakis.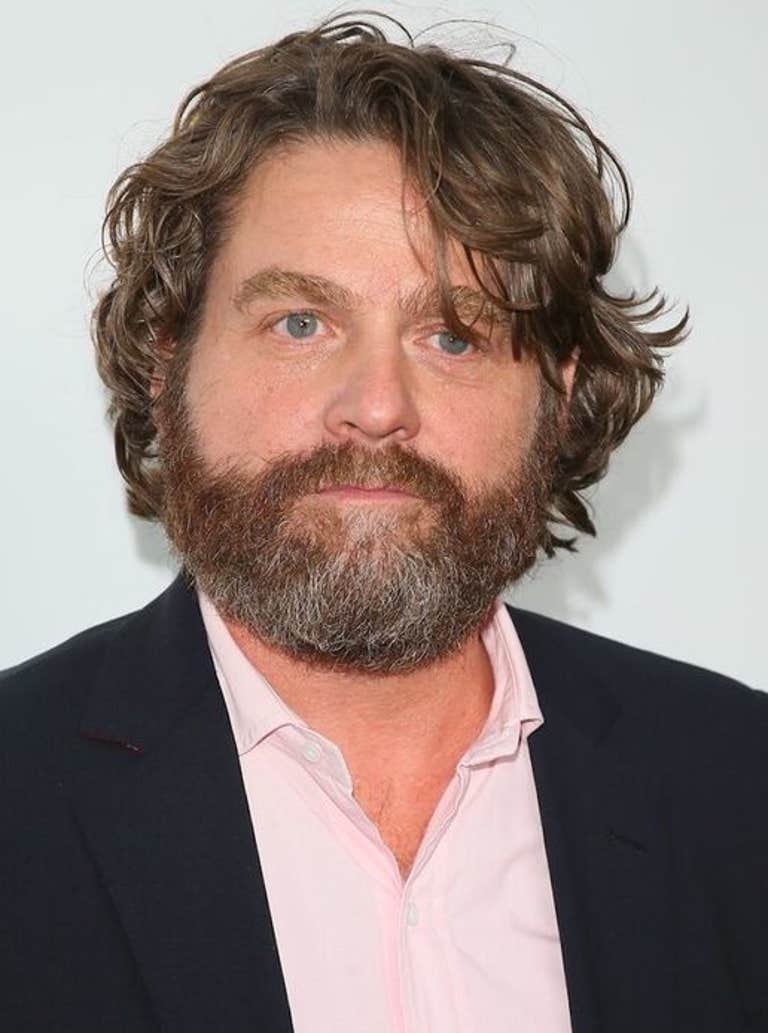 Despite the fact that these men are actually quite different looking, people are still constantly shocked that the meme is of Redford and not Galifianakis. The latest craze seems to have started when Splinter ran an article on July 9 expressing surprise that the meme was of Robert Redford.
Did you know the nodding meme guy is Robert freakin' Redford??? https://t.co/EOAtfLb1cB pic.twitter.com/DCV5gEcAwL

— Splinter (@splinter_news) July 9, 2019
Not only did people apparently not know this, they once again thought it was Zach Galifianakis.
Always thought this was Zach Galifianakis… You learn something new everyday https://t.co/3sIcueb1w7

— Zac Goode (@ZeeOhGee) July 9, 2019
I just learned this was Robert Redford and not Zach Galifianakis and I am LOSING it pic.twitter.com/zuDrlzKwi6

— Matthew Leathers (@misterleathers) June 23, 2018
https://twitter.com/BritniDWrites/status/1148706187312975872
https://twitter.com/jtmck/status/1148692126697512960
Lest you think this is a new phenomenon, check out these YouTube comments from a clip of the movie. Please note they are from four years ago.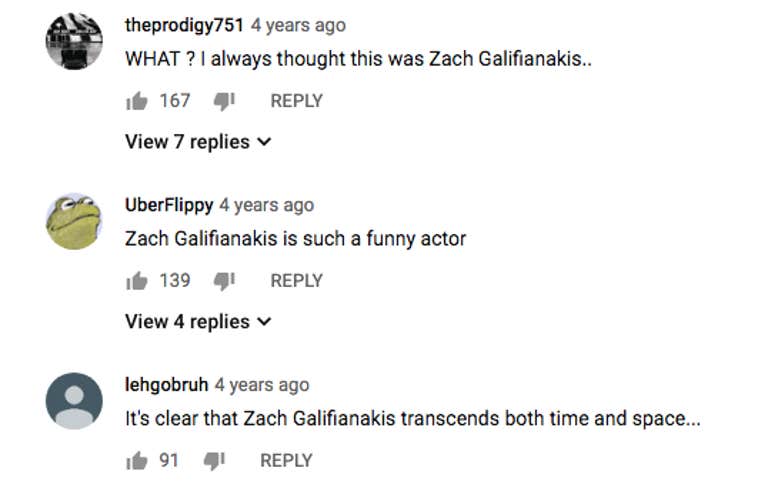 At least a few people had the decency to find the mistake offensive.
Not that I give a toss about memes, but yes, that is a picture of Robert Redford.

If you go outside, the bright thing in the sky is the sun, the thing you're standing on is the ground, and those things at the ends of your arms are your hands. I'm available for more, if needed.

— Doug Horne (@Wendell25) July 9, 2019
Good Lord. "Hey, we don't remember anything before last week. Redford made movies?"

— Tom Nichols (@RadioFreeTom) July 9, 2019
https://twitter.com/ApexWolf5/status/1148786070261239808
https://twitter.com/winberlygagrl/status/1148780403035123712
Is this guy Robert Redford as well?

— GameReviewsAU (@GameReviewsAU) July 9, 2019
The official Sundance Film Festival account even took time to weigh in.
He's our boss, soo… pic.twitter.com/M7PtppDJE1

— SundanceFilmFestival (@sundancefest) July 9, 2019
Not knowing actors names or faces is certainly nothing to be ashamed of. Unless you work in Hollywood, you probably have more important things to worry about. But this seems particularly egregious, as Redford is a legendary actor and this has happened multiple times. At this point, it's starting to get embarrassing.
We're sure Mr. Redford would agree.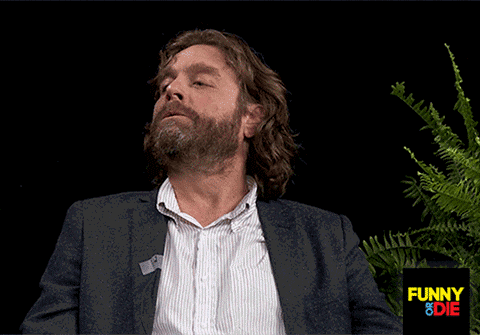 READ MORE: