The first full trailer for Westworld season 3 is thrusting us into a completely new reality, one with new hosts, robots, new parks, and a world outside of Robert Ford's theme parks.
Although the first teaser focused primarily on Cabel, the new character played by Aaron Paul, we have even more insight into where the new season is taking Dolores, Bernard, Maeve, William, and Ashley Stubbs. We also get to meet George, Caleb's robot companion who functions a lot differently than Ford's hosts.
---
Westworld season 3 is officially happening.
The announcement arrived May 1—after just two episodes into its critically acclaimed second season—to the delight of fans. Although the renewal came early in season 2, it was a relief to know that there would be a third season to answer even more questions and expand what we know of the parks.
"It's been an extraordinary pleasure to work with the exceptionally talented Jonathan Nolan and Lisa Joy, as well as their gifted cast and crew," HBO programming president Casey Bloys said in a statement. "From the inspired storytelling to the incredible visuals, we are so excited to see where the next chapter will take us."
INITIATE: Season 3. #Westworld pic.twitter.com/s5Mz32Yo3C

— Westworld (@WestworldHBO) May 1, 2018
Our Westworld season 3 knowledge is limited, given how far away it could potentially be. But that has never stopped the internet from going even deeper into the maze.
Westworld season 3 plot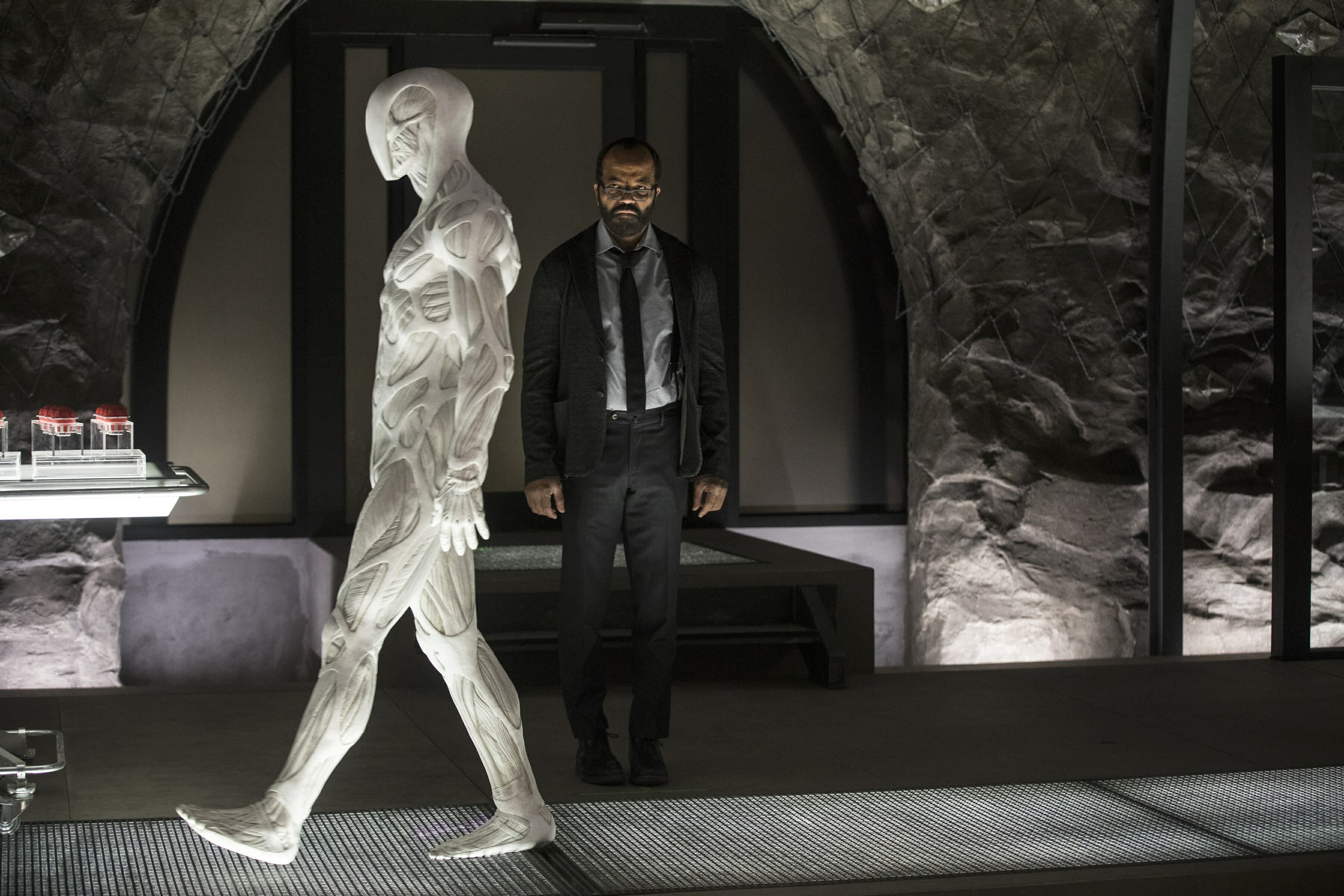 Much of Westworld season 3 is shrouded in mystery as Nolan and Joy remain tight-lipped about what the new season will entail, but that doesn't necessarily mean that it will be as much of a mystery as in previous seasons.
"This is season is a little less of a guessing game and more of an experience with the hosts finally getting to meet their makers," Nolan told Entertainment Weekly.
Season 1 took place within the confines of Westworld, whereas season 2 expanded our horizons to the Raj and Shogun World. Season 3 is already taking us to at least one new theme park (a World War II-era town in what's called War World) and hints of what looks like a medieval-themed theme park if Ashley Stubbs' weapon of choice in the season 3 trailer is any indication. We'll also be heading to Los Angeles, where Dolores and the other hosts she brings with her experience "culture shock." While in Los Angeles, Dolores meets Caleb, who, according to Nolan, wouldn't be the kind of person who would be able to visit Westworld.
We're also introduced to George, Caleb's Delos construction robot who operates and functions on a different level than Ford's hosts. (For one, he doesn't speak.)
"Part of what our hosts find [in the real world is], they're caught in between — they're fashioned to look like human beings and act like them, but they have more in common with the mechanical pieces in our world," Nolan and Joy explained. "The hosts are uniquely alone in that way. And that's not true of the other robots they find in the world. [Robots like George have] been designed for a specific purpose, and the hosts have been designed to be emotional mirrors for us."
Despite the massive time-jump in the season 2 post-credits scene, Nolan confirmed that there won't necessarily be an initial time jump. Season 3 will pick up in the aftermath of the massacre that took place at Westworld and Dolores' journey out of the park.
READ MORE:
Westworld season 3 cast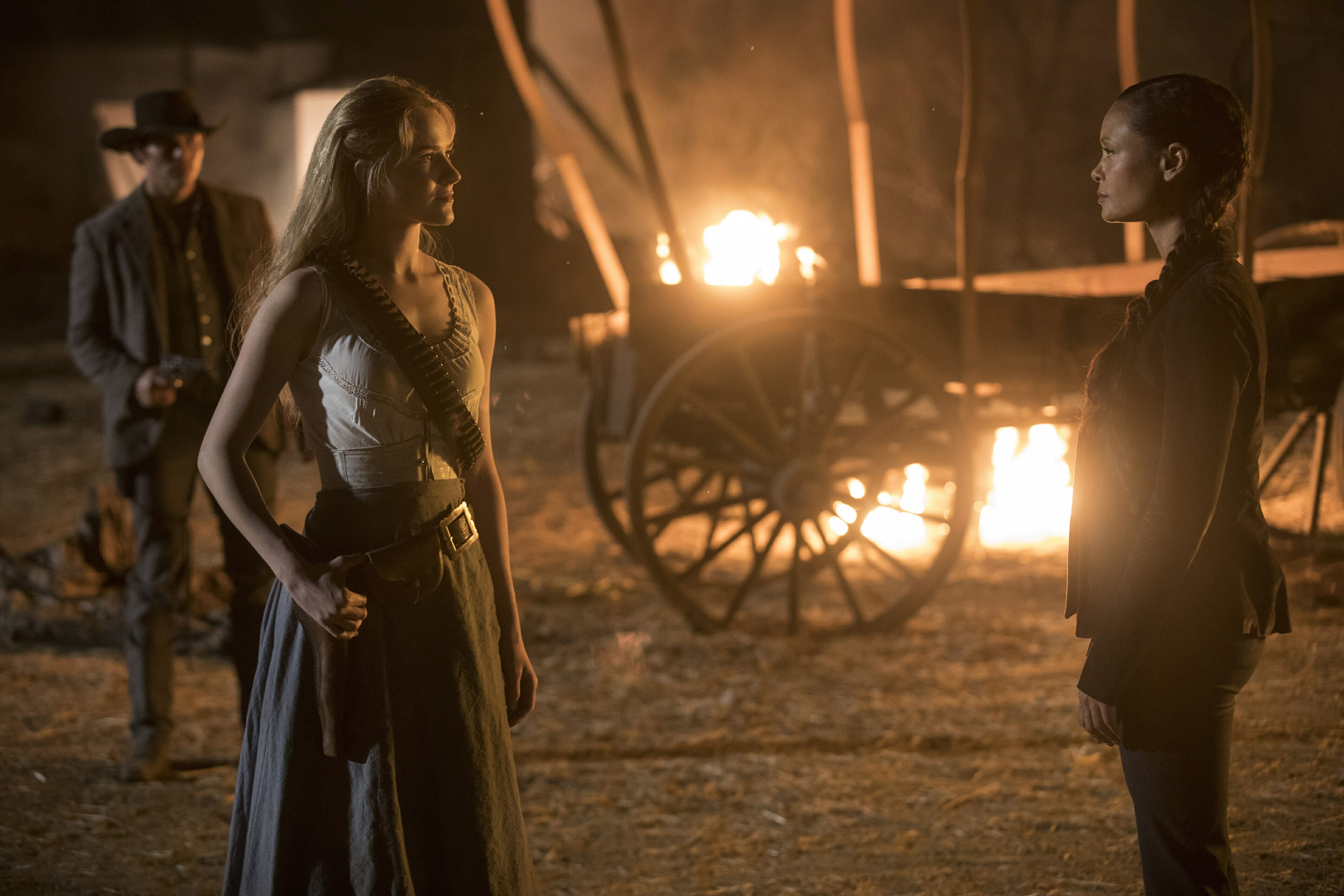 Westworld season 2 killed off several of its characters, but there are plenty of familiar faces still operating in Westworld, other theme parks, and the outside world.
At the end of season 2, Dolores (Evan Rachel Wood) printed herself and Bernard (Jeffrey Wright) new bodies, and the season 3 trailer shows that they're both still using them. Charlotte Hale (Tessa Thompson) is still dead, but a printed host body of Charlotte is still walking around and operating with one of the Pearls that Dolores smuggled out of Westworld last season; it's unclear if the host contained within Charlotte's body is someone we've met before or a new character. Maeve (Thandie Newton), Hector (Rodrigo Santoro), Ashley Stubbs (Luke Hemsworth) while William (Ed Harris) is a little worse for wear.
READ MORE:
Breaking Bad and The Path star Aaron Paul is joining the cast of Westworld for its third season as a series regular. He's playing a construction worker named Caleb
After the casting news came out, Paul posted a cryptic message to Westworld fans.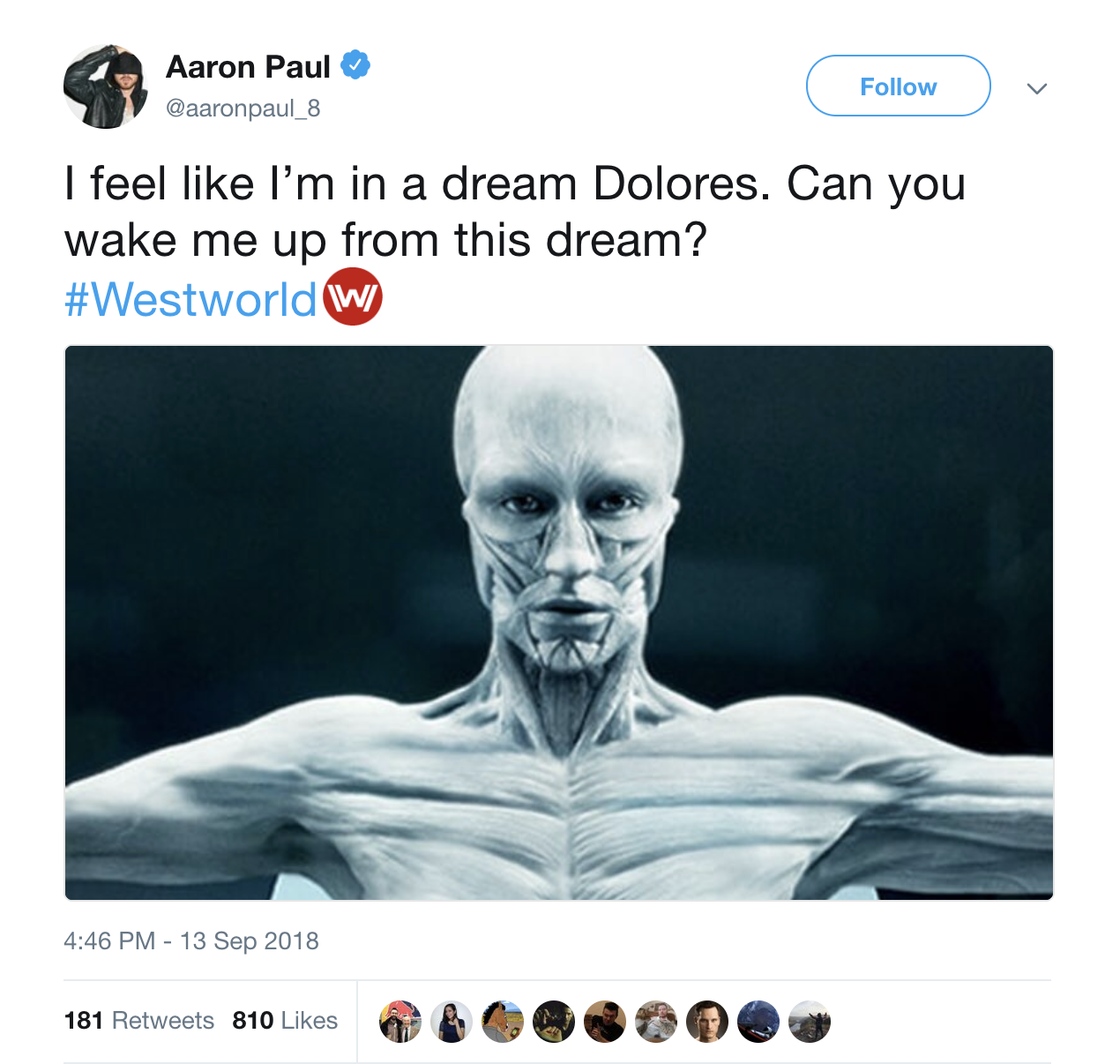 Lena Waithe joined the cast in an undisclosed role, although the season 3 trailer shows her and former NFL running back Marshawn Lynch with Caleb.
The Westworld season 3 trailer featured several new characters including John Gallagher, Jr., Tommy Flanagan, and Vincent Cassel.
Westworld season 3 release date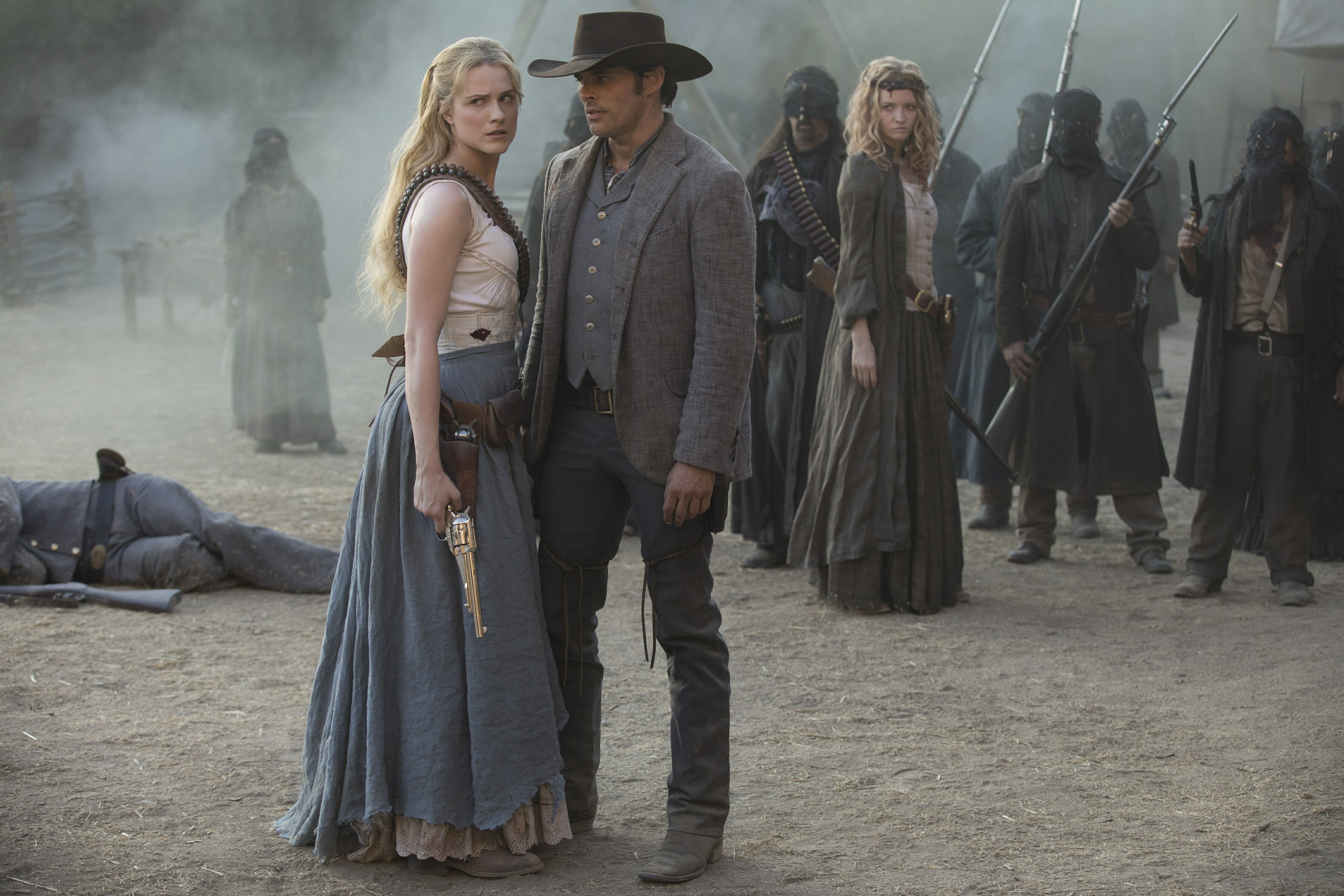 A trailer for season 3 states the show will return in 2020. 
Prior to the start of season 2, Nolan stressed the importance of having enough time to tell the story he and Joy want to tell. The hiatus between seasons 1 and 2 was 18 months, and although Nolan didn't confirm what sort of timeline he and Joy were working on, he reaffirmed that the more vital thing is being able to plan the next season out properly.
"We're still talking it through, honestly, with our friends at HBO, and with the cast and the crew," Nolan explained. "We want to take the time to make every season as exciting as possible. And we have an enormous challenge going into season 3 with the worlds that we're building going forward. We want to make sure we have the time to do that right."
Westworld season 3 trailer
HBO released a full trailer for Westworld season 3 at San Diego Comic-Con. 
Editor's note: This article is regularly updated for relevance.