On Sept. 26, 1991, a group of eight men and women (known as the biospherians) stood in front of a terrarium in the middle of Arizona. They were met with a massive media frenzy as they prepared to close themselves off from the known world for two years and sustain themselves with food, water, and oxygen in the dome itself, waving as they went inside. The end result was rife was scandals, scrutiny, and criticism, although much of that has since faded from our collective pop culture zeitgeist due to time.
Spaceship Earth
RELEASE DATE:
TBA
DIRECTOR:
Matt Wolf
An in-depth look at the "biospherians" who lived in a sealed ecosystem known as Biosphere 2 for two years—often to scrutiny and accusations of cultism—as well as the key figures in the counterculture movement hoping to find a way to make the earth a better place.
What happened in Biosphere 2 is in and of itself a fascinating and almost unbelievable tale, one that Matt Wolf unravels with aplomb. It's a little overloaded with information at times, but you can't deny that it isn't gripping to watch.
Because Biosphere 2—named so because Earth is Biosphere 1—really is a sprawling kind of story, one of those well-intended projects that became the end result of a cult-like group pushing the envelope. You don't get Biosphere 2 without Ed Bass, the Texas billionaire who funded the construction of Biosphere 2. You don't get Bass' involvement without Synergia Ranch and Theater of All Possibilities, the troupe that he was associated with. You don't get the troupe without the counterculture movement that founded it looking to understand the planet. And you don't get that counterculture movement without John Allen, the man who helped spearhead it all, and Spaceship Earth takes us all the way back to the beginning.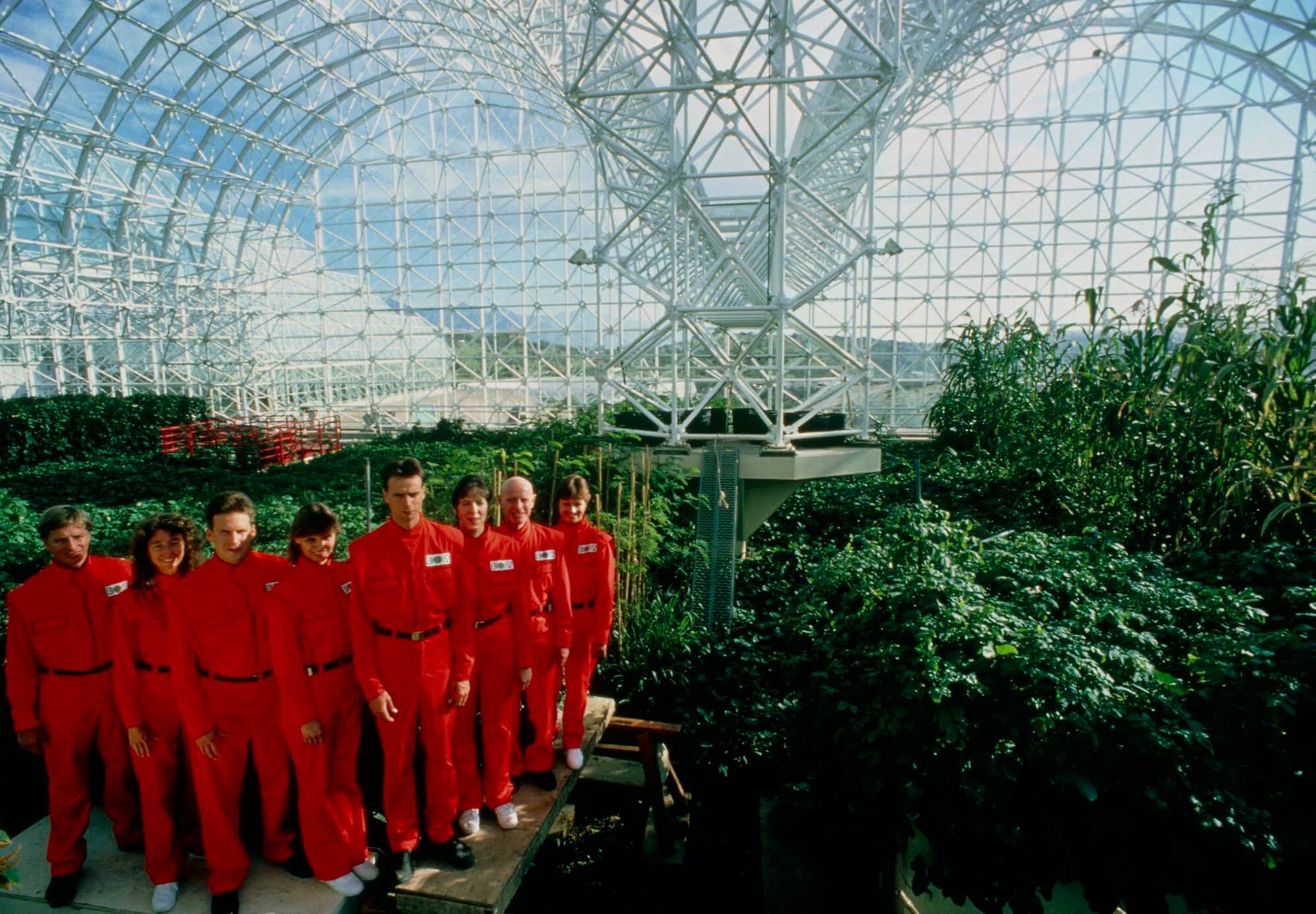 Spaceship Earth, which is inspired by the Buckminster Fuller counterculture book Operating Manual for Spaceship Earth and was in and of itself an inspiration to the biospherians (as opposed to the Epcot ride), is at its heart a deep-dive into the history of a media sensation, one that might not have gotten the same level of attention today or would've been easily dismissed before moving onto something else. It's got plenty to entice those who remember the entire frenzy of Biosphere 2 but never feels like you need to be an expert to understand what they were trying to do. It likes getting caught in the weeds of its own history, but nothing about what it shows is boring; there are even surprise appearances from a beloved actress and a figurehead who made headlines during the 2016 presidential election.
There's a sort of satisfaction to uncovering the truth behind what actually happened in Biosphere 2—or at least one version of it—of what went down. Plenty controversial, scientists pushed back at the biospherians' findings and a carbon dioxide scrubber device led some to discredit the entire project that was supposed to sustain itself. The project cost Bass a lot of money, and Allen became a villain as the biospherians were deemed to be part of a cult.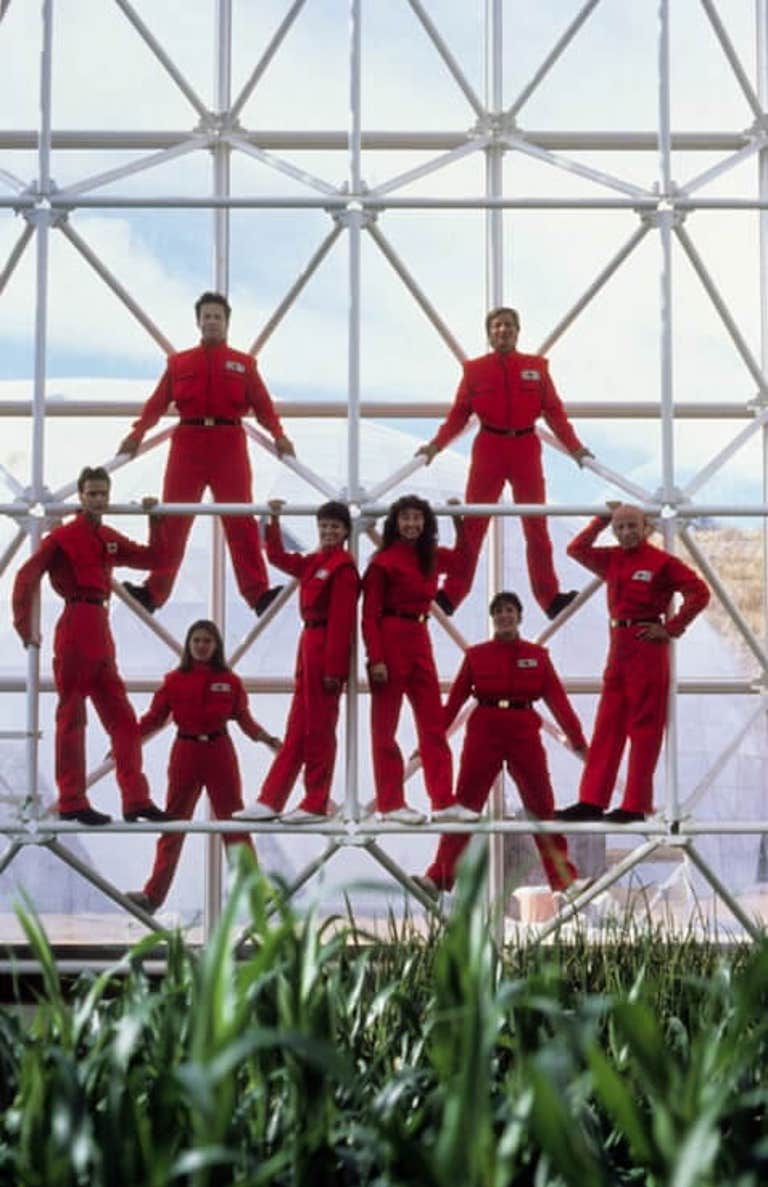 The way that Spaceship Earth depicts its own story through interviews and archival footage gives us a bit of everything. It's the story of a cult-like group who had good intentions but might not have gone about it in a scientifically sound way. It's about incompetence on all levels from those who were unqualified to run the experiment all the way up to the exuberant spending of a billionaire funding a vanity project (and then basically dooming it once he sells it).
It's also a prescient tale about how a group of people tried to do something about climate change well before it became the urgent issue it is today and how even back then, they were treated as a joke. And perhaps, while Biosphere 2 may have not been what those involved envisioned it to be, it was only one step for us to start looking inward at how we can do better for the world.
Spaceship Earth premiered at the Sundance Film Festival.