The Simpsons arcade game, released in 1991, was a four-player, arcade beat-'em-up that followed in the footsteps of the similar Teenage Mutant Ninja Turtles arcade game released in 1989. It was also one of the best arcade games I played when I was a kid.
The early Treehouse of Horror Halloween specials on The Simpsons (the TV show) had some great stories. In what looks like two great tastes that go together, Thatcher Productions has released a version of the Simpsons arcade machine retooled with a Treehouse of Horror theme.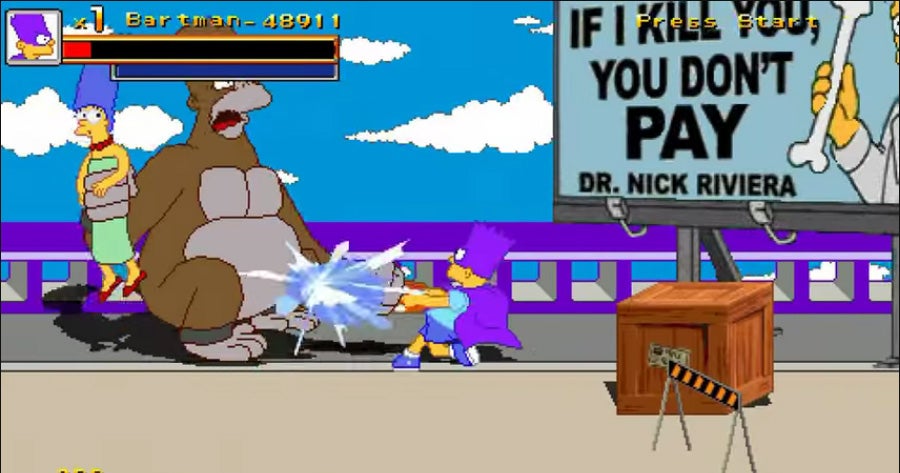 There's also a bonus mode where you can play as Peter Griffin from Family Guy, fighting through Quahog and Springfield. Yes, the game's developer says, you do get to fight the chicken.
You can download The Simpsons: Treehouse of Horror for free on AlphaBetaGamer.