The Nightmare Before Christmas comic sequel from Tokyopop will start publishing in May, Tokyopop founder Stu Levy—who's writing the sequel under the pen name D.J. Milky—revealed during a Disney Manga panel at New York Comic Con Thursday.
The new details came as part of a larger preview of projects of Disney Manga properties being published by Tokyopop, giving fans a more specific date than initial reports, which stated that the comic would come out in Spring 2018. And as Levy noted, apart from the comic's release, 2018 is a big year for The Nightmare Before Christmas: It marks the film's 25th anniversary.
While he didn't have any concept art to show fans—he explained that it had to go through several channels (including Tim Burton) before images could be approved for release—he did offer a hint of what fans could expect.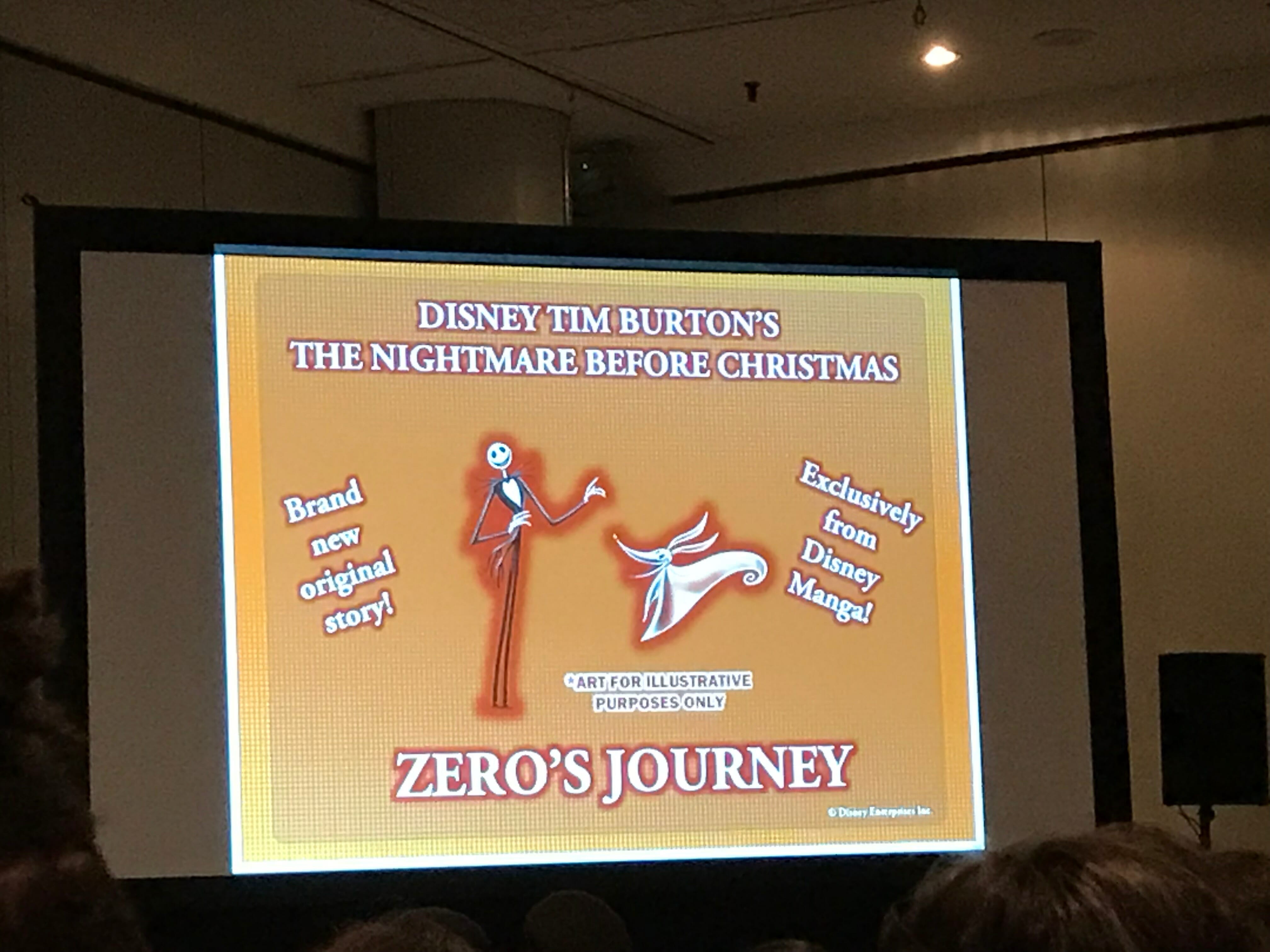 "What happens is that Zero gets lost, as dogs do," Levy explained. "And along the way he gets into a lot of trouble, as dogs do."
The layout and configuration of Zero's Journey will be a mixture of mediums. Issues will be published monthly like you'd expect from Marvel, DC Comics, and Image series, but its pages will read right to left like a traditional manga. But Tokyopop is already looking ahead as Levy knows just how long the series will be and the different formats it will be published in.
"We're gonna have 20 issues total, and then just like with a comic, we're also going to have a trade paperback," Levy said. "We're gonna have four total trade paperbacks—you guys should all be writing all this down. The first trade paperback will come out next Halloween, so one year from now, the first trade paperback will be available."
And after the trade paperbacks are released, Tokyopop will also release and resize the series as a black-and-white colored manga for fans who may prefer reading the series in that particular style.
Levy also revealed that his series will even include a staple of the original film: song lyrics.
"No music because it's a book," he joked, "but my dream is that maybe he'd go, 'Wow, these are so awesome, I'm gonna write music for this! Probably won't happen, but you never know."