Green slime is practically synonymous with Nickelodeon: The icky substance is the ultimate symbol of the kids' television network. It can found anywhere that carries the studio's logo, from Nickelodeon's Kids' Choice Awards (where celebrities are usually surprised by a face-full of the green-stuff) to the channels favorite classic shows. We just can't stop being intrigued by the gross, green, gooey goodness. For all the slime lovers out there, here are nine interesting facts you should know about the original Nickelodeon slime.
10 fascinating facts about Nickelodeon slime
1) Nickelodeon's iconic green slime wasn't born in the U.S. 
Green slime made its debut on You Can't Do That on Television, a Canadian sketch show that aired from 1979-1990. Roger Price, the show's creator, slimed kids for saying, "I don't know," simply because he found it annoying. Eventually, cast members were awarded bonus payments of $25 or $50 extra dollars for getting doused in the green stuff, after they complained of getting drenched too often. Nickelodeon recognized the crazy popularity of the You Can't Do That On Television slime fests, and it integrated the idea into the 1986 trivia game show Double Dare.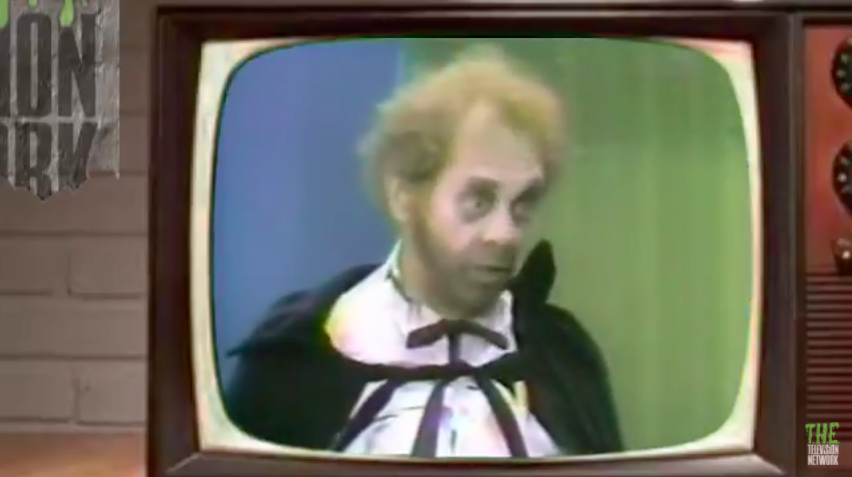 READ MORE:
2) 

The first batch of green slime was probably the grossest
While you'll find several different slime origin stories around the internet, we think a combination of two interviews with people who were there gives the fullest picture of how it all started. You Can't Do That On Television co-developer Geoffrey Darby told Food & Wine that slime first debuted in episode 4 of season 1 as part of a gag in which a kid is told not to pull a chain. When the kid does, he's doused with a bucket of sludge. Darby said he asked the cafeteria crew to save the day's food scraps for the sketch. Add little water and voila, you have the perfect sewage. Unfortunately, they ran out of time that week, and when the crew returned the next week, nobody thought to mix up a new batch of sludge. Darby said they found eight inches of green "crud' growing on top of the mixture, but the show had to go on, so he told the crew to dump the week-old leftovers on the kid anyway. It was gross, but also pretty funny.
Bill Buchanan, a crewmember on the show, said in an interview quoted by Mental Floss that prop master Paul Copping was tasked with mixing up the sludge. Buchanan wasn't sure what all went into the noxious mixture, but the green color came from some latex paint. Unlike Darby, Buchanan says the rotting food mixture was never used over concerns that it would get in the kid's eyes or mouth. Instead, he said the crew came up with a green Jell-O and flour mixture that was soon replaced with less time-consuming formulas.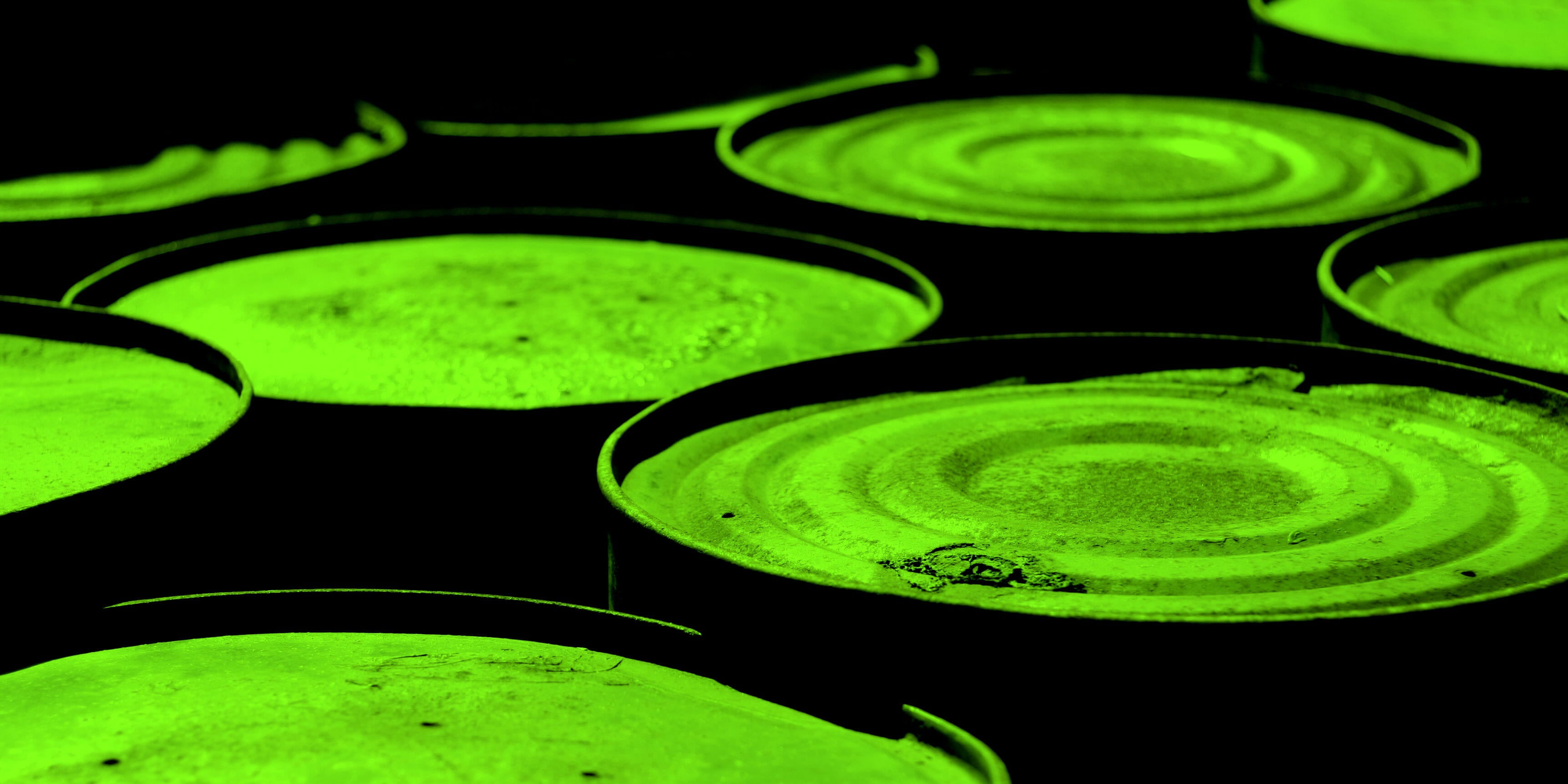 3) Nickelodeon green slime is edible (but you wouldn't want to eat it)
The green slime recipe evolved over the years and now consists of some far less noxious ingredients than the original. According to Darby, You Can't Do That On Television settled on a recipe of cream of wheat, green food coloring, cooking oil, and baby shampoo. Double Dare tried to replicate that formula but found the cream of wheat would harden under the hot studio lights, making cleanup a real pain. Instead, Double Dare used a mixture of applesauce, green food coloring, vanilla pudding, and a bit of non-dairy creamer, according to Double Dare art director Byron Taylor. Though the slime has gotten safer for human contact, its taste hasn't really gotten much better. "It tastes disgusting actually," Jennette McCurdy, who plays Sam Puckett on Nick's hit show iCarly, told interviewers on the red carpet for the 2012 Kid's Choice Awards, "but it feels great, so that's all that matters."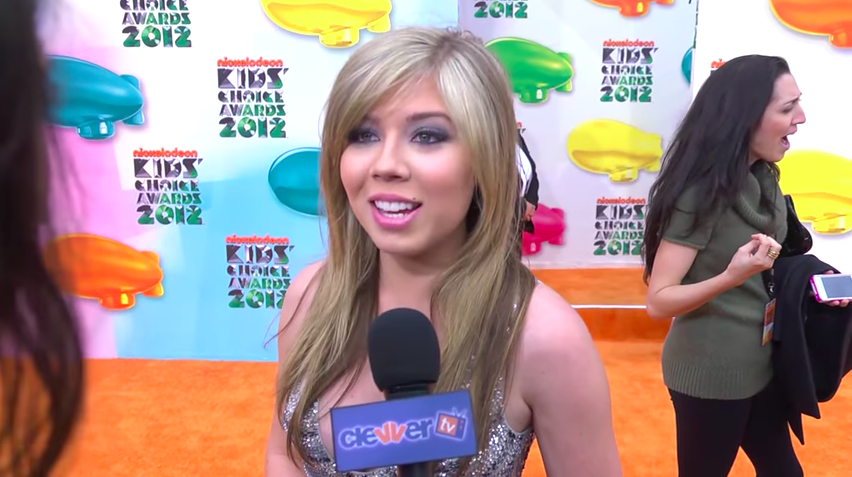 4) Getting slimed is a rite of passage at the Nickelodeon Kids' Choice Awards
Kevin Hart, John Cena, Demi Lovata, and Chris Pratt are just some of the recent celebrity "victims" of the green slime. The best part is that the celebs never know when they will be slimed on the show, which makes for great laughs. Back in 2010, Katy Perry thought she was about to present the award for Favorite Movie Actress when she was unexpectedly hit with the slime, sending her blue tresses flying on national television.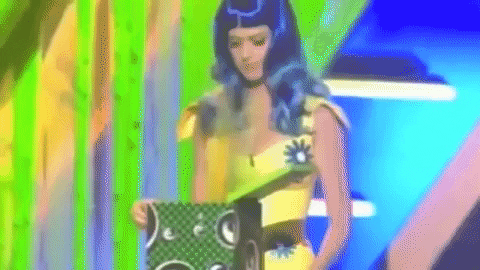 5) Nickelodeon slime is grossly green for a reason
Color psychology played a part in why slime designers added the famous green hue to the slime. The slime was made bright green to invoke the disgusted and distressed feelings people naturally get when they see the color. Just think about all of the icky green things in nature like frogs, lizards, pond sludge—not to mention the color's connection to fluorescent toxic waste. It's no wonder the color green is so effective!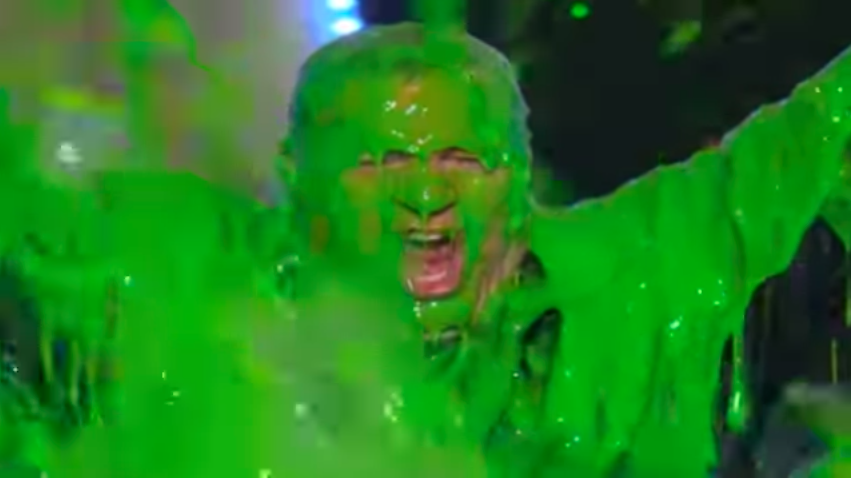 6) There was a lawsuit to settle who made green slime first
You Can't Do That on Television's Roger Price was actually sued by the creators of Ghostbusters, the latter alleging they were the first to create green slime. The lawsuit fell apart after Price pointed out that he had been sliming kids since 1979, long before Ghostbusters debuted in 1984.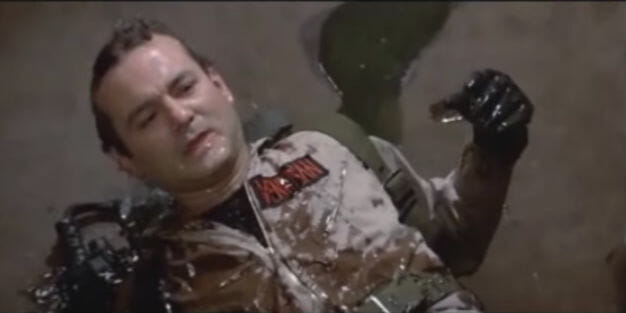 7) Nickelodeon Slime got its own breakfast cereal
Nickelodeon and General Mills partnered for the 2003 Kids' Choice Awards and debuted a limited-edition slime cereal. It contained marshmallows in the shape of the Nickelodeon logo and "slime shaped corn puffs." While the cereal can no longer be found in stores, you can buy a magnet with a picture of the vintage cereal on Amazon.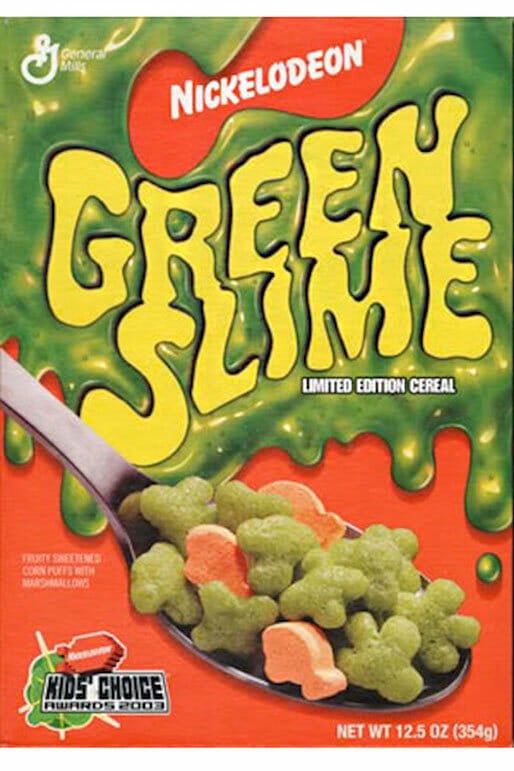 READ MORE:
Wanna learn how to make green slime from scratch? There are tons of instructional YouTube videos to walk you step-by-step through safe green slime recipes. In fact, slime has gotten so popular that there are entire communities dedicated to the creation of different types of slime that are totally worth exploring. 
9) There's a world record for the biggest slime 
According to the Guinness Book of World Records, the record for the biggest slime is held by 12-year-old American Maddie Rae as of Nov. 4, 2017. The slime extraordinaire got help from hundreds of kids for her world-record attempt, creating a gigantic 13,820 pound slime at the Javits Convention Center in Manhattan. Our only complaint is that she went with a purple sparkle color instead of the classic green.
10) Marc Summers avoided being slimed for an impressively long time
If you've ever watched an episode of Nickelodeon's Double Dare, you know that slime was practically the star of the show. Yet host Marc Summers said he appeared in a full 65 episodes before producers told him he'd have to get dirty. Once that line was crossed, the contestants decided sliming Summers was hilarious, so they went after him all the time.
Editor's note: This article is regularly updated for relevance.