For a certain generation of adults, Saved by the Bell was the probably most important TV show of their lives. Running on NBC from 1989-1993 and from 1993-94 for the college years version—followed by an unending syndication life—Saved by the Bell launched the careers of Mario Lopez, Mark-Paul Gosselaar, Tiffani Thiessen, Dustin Diamond, and Leah Rimini. It was also a cultural phenomenon that continues to this day with retro-style pop-up restaurants, Saved by the Bell-inspired PSAs, and a Dustin Diamond sex tape.
You might think you know all there is to know about Saved by the Bell. But the facts below will make you feel soooo excited (but not too scared).
16 fascinating facts about Saved by the Bell
1) None of the original cast starred in the original pilot
If you're a fan of the show, you probably know that it was originally named Good Morning, Miss Bliss and was based at a junior high school in Indianapolis with Hayley Mills as the star. None of the cast that starred in the pilot was actually cast in the 13-episode run of Good Morning, Miss Bliss—with the exception, of course, of Mills—but hey, it's fun seeing future TV stars here.
2) David Silver and Urkel could have been cast members
But you might not have known that the original pilot featured Brian Austin Green (of Beverly Hills 90210 fame) and Jaleel White (who you probably know better as Urkel from Family Matters).
Here's White, trading a tuna sandwich for a salami sandwich.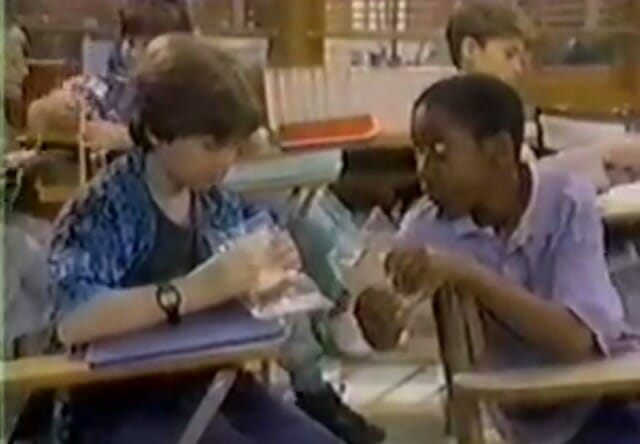 And here's Green giving Miss Bliss his business card.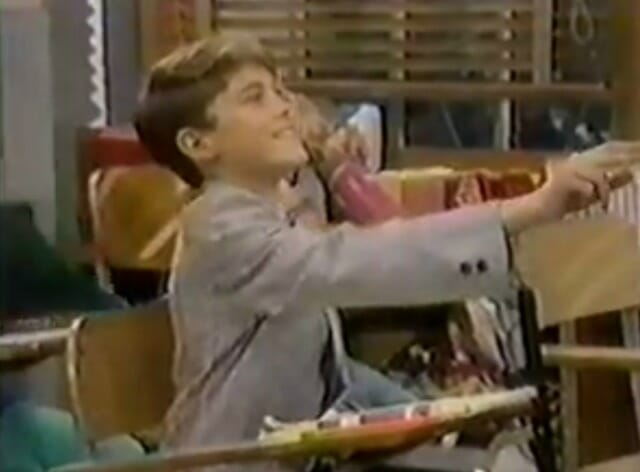 3) Zack Morris' iconic blond hair wasn't natural
This is what Mark-Paul Gosselaar looked like on the Saved by the Bell set.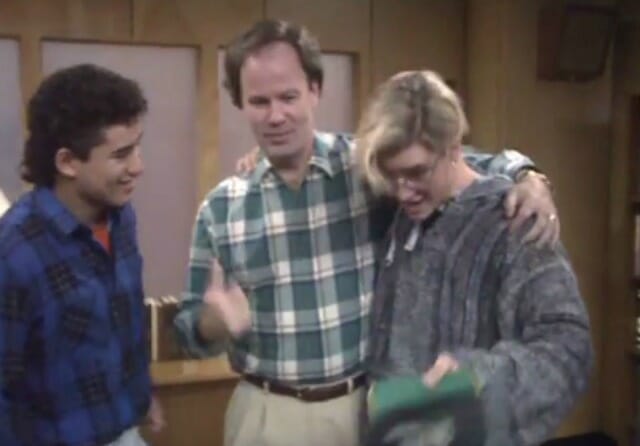 This is what Gosselaar looked like in 1992 when he was making a cameo on Blossom. Notice how dark his hair looks.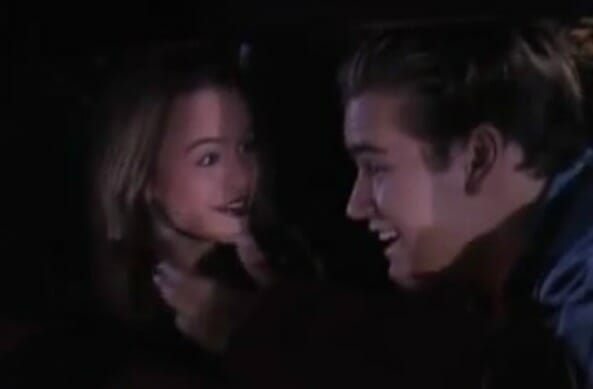 Yep, Gosselaar had to color his hair, telling Live With Kelly & Michael in 2014, "People go, 'Wow! You're not blond anymore. When was I ever blond? That's not real! …I can't believe I have hair now. I did that… [and] it wasn't natural."
4) Zach Morris had a different hair cut every season—but not intentionally
"Every year we thought we'd be canceled," he told Jimmy Fallon. "Every single season of Saved by the Bell, it was 'canceled.' At the end of season, we all left, we said goodbye to each other. And that's why every season my hairstyle was so radically different."
5) It was classified an education program
In 1990, Congress passed the Children's Television Act, which regulated and increased the amount of children's educational programming. As the New York Times wrote, "Educational programming is defined as programming designed with specific educational or informational goals, set forth in advance, and produced with cooperation from educators." So, what does that have to do with Saved by the Bell? Well, NBC could count the show as educational and thus be in compliance with the law because it dealt with issues like peer pressure, drug use, and drinking and driving.
6) Originally, Lisa Turtle was supposed to be Jewish
On the Industry Standard podcast, show creator Peter Engle confessed that Lopez and Lark Voorhies wouldn't have been given roles if the idea of the cast hadn't been adjusted. Engle said the Lisa Turtle character was supposed to be a Jewish princess from Long Island who had moved to California. Though Engle was reminded after he asked Voorhies to read for the part that Lisa wasn't supposed to be black, Engle said, "Well, she is now."
7) Slater was supposed to be a throwback to Welcome Back Kotter
As for Slater, Engle said he had envisioned that character as "Vinny Barbarino with a leather jacket …Italian kid, who was a street kid, who was an Army brat." Instead of a 1990s version of Welcome Back Kotter's John Travolta in a leather jacket, though, producers went with Lopez and got tank tops and Z. Cavaricci pants.
8) You've heard plenty of the work from the theme song's composer
Scott Gale wrote the show's iconic theme song, but that's not even his best-known work. Gale was also the music coordinator/music supervisor for the Golden Girls (though he didn't compose the theme song). And he was the writer of two masterpieces from Saved by the Bell, including "Did We Ever Have a Chance?" and "Friends Forever."
9) Mario Lopez wanted to look like Mel Gibson
Perhaps more than anybody else on the show, Slater's wardrobe is absolutely married to the early 1990s. The neon tank tops and the acid-washed jeans are fantastic to look at 25 years later. But what was up with his mullet? "I liked my hair long because I wanted to look like Mel Gibson in Lethal Weapon," he told People. "I didn't even know I had a mullet. Looking back, I guess it does qualify."
Pretty much. As did Gibson's hair style.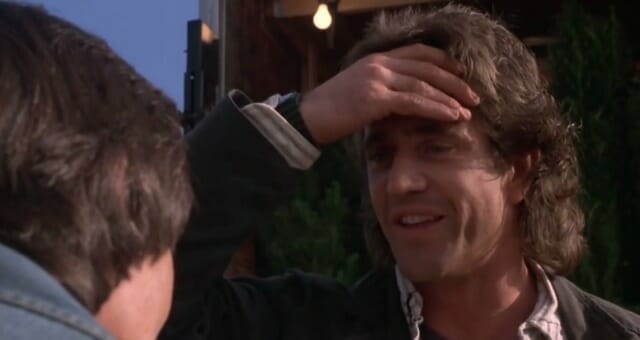 10) Mr. Belding's laugh was real
The way Dennis Haskins, who played Principal Belding, tells it, he was on Late Night With David Letterman in 1983, and after laughing at a joke in what became known as his trademark high-pitched cackle, a friend of Haskins told him that laugh would one day make him famous. "Cut to my audition for a thing called Good Morning, Miss Bliss, and the character was called upon to laugh," Haskins said in a 2015 Reddit AMA. "For some reason, I remembered what my friend had said about my laugh, and did it the way I would laugh, in that high-pitched tone. The writers asked if I could do that again. And that became a trademark. So while the laugh was originally mine, I proudly will it to Mr. Belding."

READ MORE:
11) There was no swearing on the set
Peter Engel allegedly banned swearing on the set, according to Gosselaar. "Everything I'd ever done was 'G' rated. It was nice to actually swear on the set [of the 1998 film Dead Man on Campus]," Gosselaar said, via mark-paulgosselaar.net. "It was like, 'Ooh, I can say that?' We weren't allowed to swear on the Saved by the Bell set. We were very restricted. It had to be a very clean show, all the way around. And that's just not the way I am. I can curse like the rest of them."
12) Johnny Dakota was actually one helluva dancer
Johnny Dakota only made one appearance on the show, as a rock star shooting an anti-drug spot at Bayside High School who actually liked to use drugs in his off time.
In real life, Dakota, aka Eddie Garcia, was actually a top-notch professional dancer, working with the likes of Michael Jackson, Janet Jackson, and Paula Abdul. Naturally, the dude has some moves.
13) Max the magician is actually a magician (though his name isn't Max)
Speaking of artists who have supported humongous pop stars, here's Ed Alonzo, who played the owner of the Max restaurant. As MTV points out, Alonzo helped create illusions for Britney Spears' 2009 world tour. Not a bad gig (and not bad dancing from Alonzo).
https://www.youtube.com/watch?v=-5ZHjfUaHSM
14) The Malibu Sands beach club should look familiar
That's because the scenes shot there for Saved by the Bell were also used for the beach club featured in Beverly Hills 90210, as pointed out by ABC News. Do you recognize the difference?
Saved by the Bell here: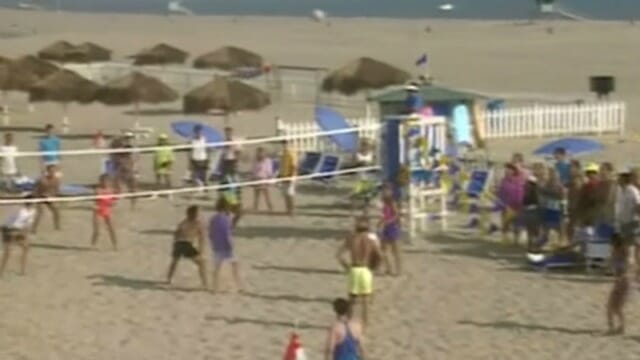 And Beverly Hills 90210 here: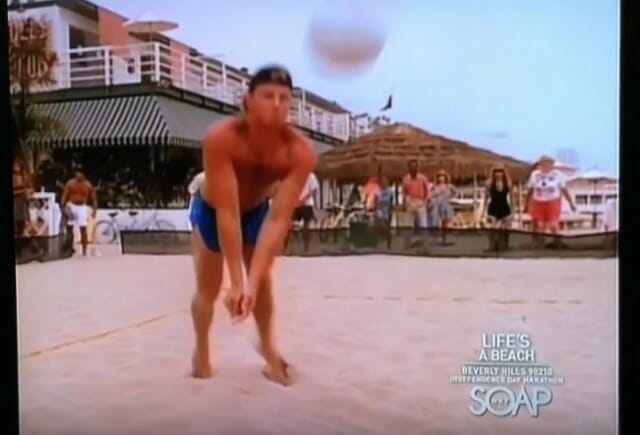 15) The show had really good lighting
As Clipd notes, the show was nominated for only one Daytime Emmy during its four-year run, and it was for "Outstanding Achievement In Lighting Direction" in 1992. It did not win.
16) The Saved by the Bell reunion was watched by a lot of people
As the Daily Dot wrote at the time, when Jimmy Fallon hosted a Saved by the Bell reunion on the Tonight Show in 2015, the sketch basically broke the internet. As of this writing, the clip has been viewed more than 36 million times.