Here's what we know about The Maze Runner. It's based on a super-popular and (we hear) amazing Young Adult dystopia series by James Dashner. It's due out in September. And it's a highly-anticipated star vehicle for Dylan O'Brien.
Wait, who? Only the doe-eyed beauty who steals our hearts every week on MTV's Teen Wolf, that's who. Sure, the folks who are eagerly anticipating Maze Runner fall into two primary categories: Teen Wolf fandom and the people who enjoy dark, gritty YA fantasy. But if you're looking for some kind of judgment, you won't find it here. We're too busy salivating over yesterday's Maze Runner trailer debut.
Maze Runner clearly knows what side of the film strip its trailer reel spins on, and that's the side with all the closeups of Dylan O'Brien's face.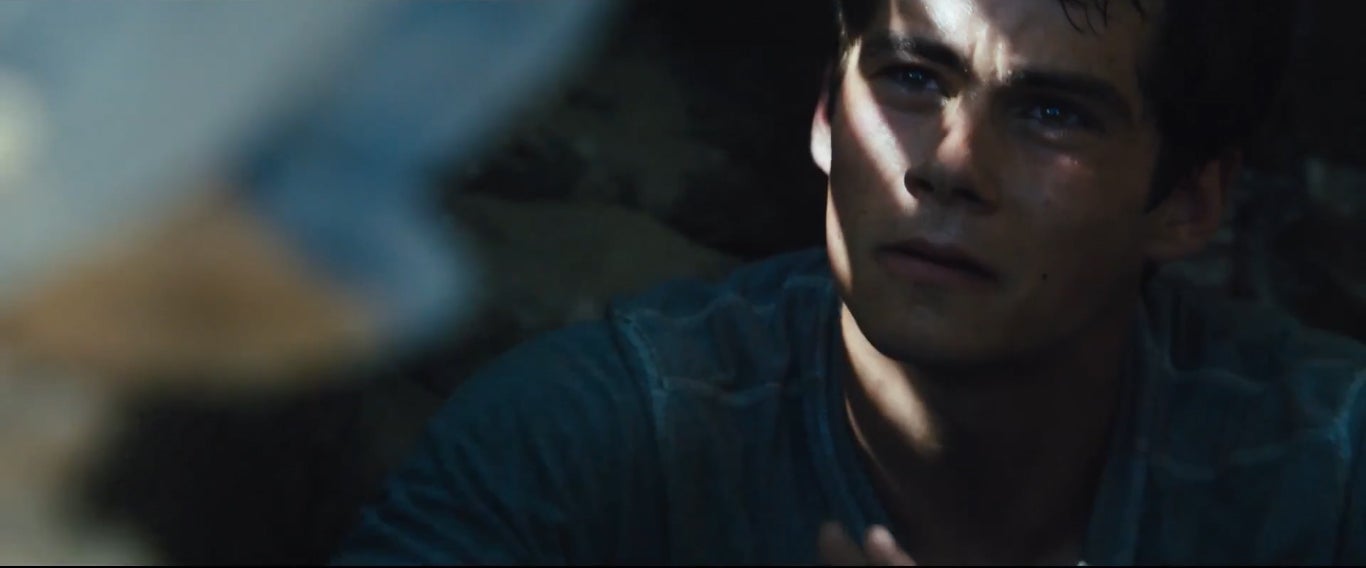 What's going on in this movie? Why are the feral boys from the Lord of the Flies converging on the ruined limbo city in Inception? Does it matter? Do we care? LOOK AT DYLAN O'BRIEN'S EMO BOY PAIN. LOOK AT HIS BEAUTIFUL—oh, wait, is that equally angel-faced Thomas Sangster giving O'Brien sincere looks? How fast can you say "slash ship" fandom?
The Maze Runner trailer offers little in the way of plot and a lot in the way of mystery. But there's no mystery in deciphering what's going to get us in the seats when this movie finally drops: hot dudes.
Screengrabs via YouTube