Alongside Shang-Chi and Captain Marvel, The Eternals is one of the cornerstones of Marvel's Phase 4.  Like Guardians of the Galaxy, this new franchise draws from some of Marvel's more obscure source material, and it's an exciting new step for the MCU after Avengers: Endgame.
Here's everything you need to know about the Eternals, including the film's impressive cast and creative team, and its comic book origins. Following Disney's D23 expo in August 2019, we now have a full list of the main cast and who they'll play, along with designs for their costumes.
Who are Marvel's Eternals?
Like Thor, The Eternals combines sci-fi with epic mythology. The main characters are a race of superhumans created by alien gods known as the Celestials. Their enemies are the monstrous Deviants, another Celestial offshoot. (Thanos is an Eternal with a Deviant mutation, so their backstory has been seeded in the MCU for a while.) The Eternals were created by Marvel icon Jack Kirby, who had a significant influence on the movie Thor: Ragnarok.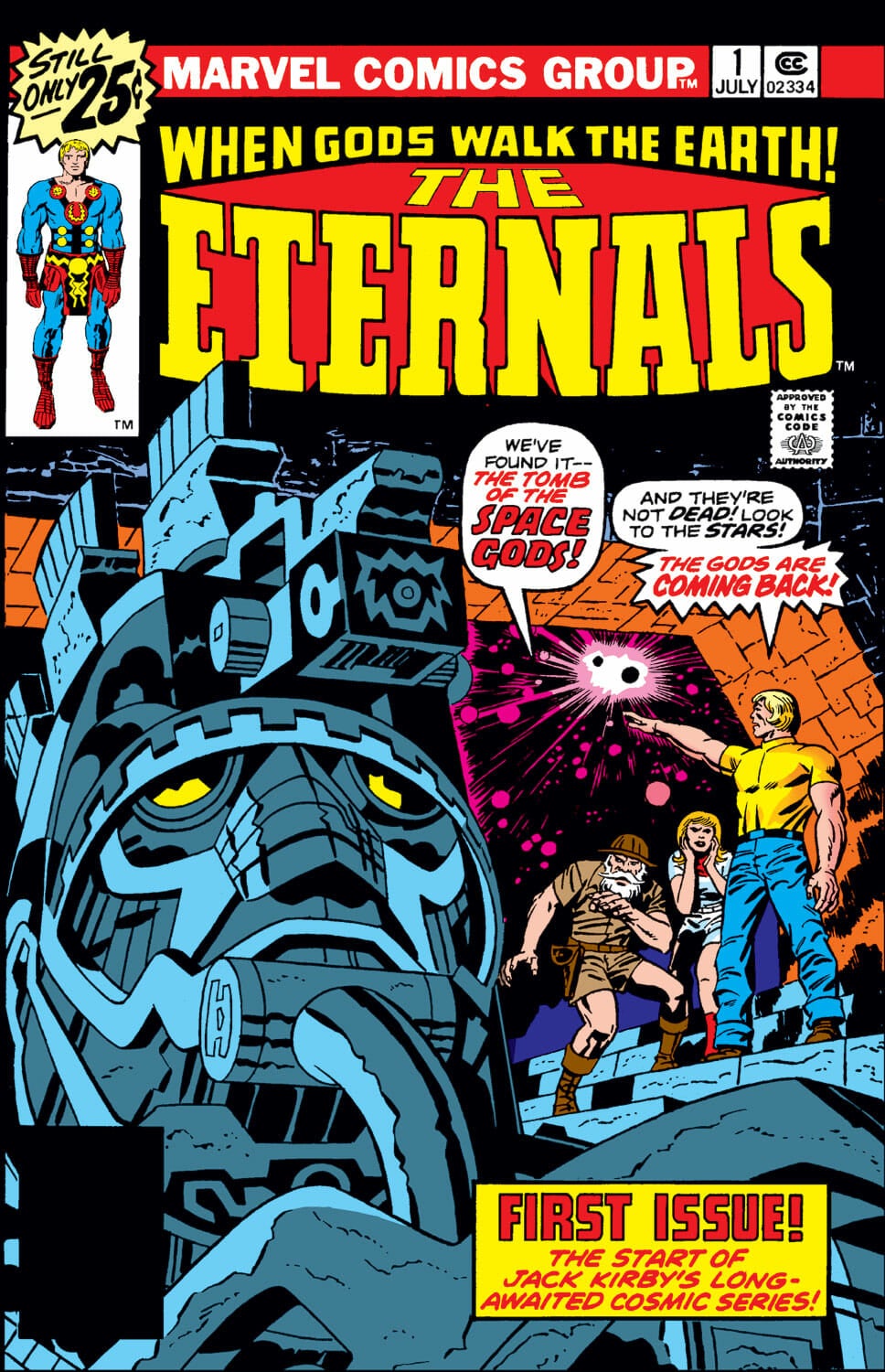 The comics focus on epic adventures and the conflict between Celestials and Deviants, making this film a fitting replacement for Marvel's failed Inhumans franchise. There's also some potential thematic overlap with DC's upcoming New Gods franchise (directed by Ava DuVernay), another Jack Kirby creation.
Marvel has an extensive cast of Eternals characters to choose from, and since they're all basically D-listers, there's a lot of room for reinterpretation. The film is thought to focus on Sersi and Ikaris, with Sersi as the lead. As you can maybe tell from their names, these characters are loosely inspired by the ancient Greek mythological figures Circe and Icarus. Both are quasi-immortal heroes with super strength, teleportation and psionic powers, and the ability to fly.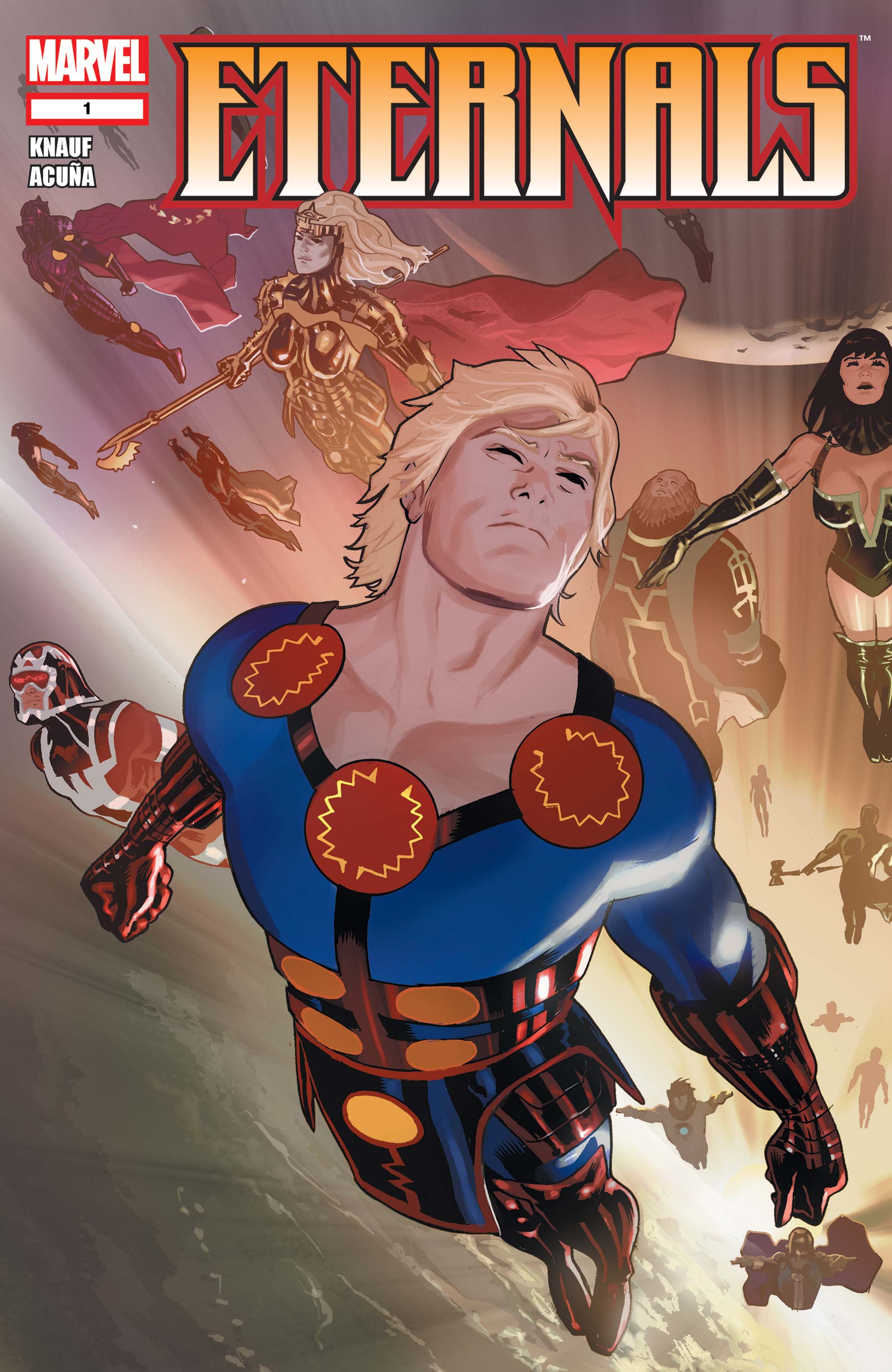 Born in ancient Greece, Sersi has numerous adventures with historical figures but also appeared in crossover comics with the Avengers. Ikaris is similarly long-lived but is better known for battling supervillains in the modern era and even has a (slightly silly) human alter-ego as a professional wrestler. We don't know where or when the Eternals movie will take place, but an ancient Greek setting would probably be deemed too similar to Wonder Woman.
Marvel's The Eternals creative team
Chloé Zhao will direct. Best known for her acclaimed 2017 Western movie The Rider, she's written and directed three indie dramas, with Nomadland—a film about nomadic workers affected by the Great Recession, starring Frances McDormand—coming out this year. Like Taika Waititi, she's part of a new generation of superhero filmmakers who came up through indie cinema instead of being known for sci-fi or blockbusters. She's also the first woman of color to direct a Marvel movie.
Read more:
Brothers Matthew and Ryan Firpo are writing the script. They've written and directed several short films together, and their spec script Ruin topped the Black List in 2017.
Marvel's The Eternals cast
In an already star-studded franchise, The Eternals landed one of the biggest stars in the world: Angelina Jolie. She'll play Thena, with Salma Hayek as Ajak (the Eternals leader), Richard Madden as Ikaris, Kumail Nanjiani as Kingo, Lauren Ridloff as Makkari, Brian Tyree Henry as Phastos, Don Lee (Train to Busan) as Gilgamesh, Barry Keoghan (Dunkirk) as Druig, Gemma Chan as Sersi (her second MCU role after playing Minn-Erva in Captain Marvel), and child actor Lia McHugh as Sprite. Here they all are at Disney's D23 expo, with mock-ups of their costumes:
The cast of Marvel Studios' The Eternals takes the stage at the #D23Expo pic.twitter.com/TR1gYEEq1w

— Marvel Studios (@MarvelStudios) August 24, 2019
Richard Madden's Game of Thrones co-star Kit Harington will play Dane Whitman, the human superhero known as the Black Knight. He's rumored to be a love-interest for one of the Eternals.
Marvel's The Eternals trailer
Expect this sometime in late 2020.
Marvel's The Eternals release date
The Eternals doesn't have a release date yet, but it's due to start filming in August 2019.