The 1990s were an influential decade for educational television, with programs like Bill Nye the Science Guy and Reading Rainbow taking over the airwaves. But few shows of that era stand out in our hearts and minds like The Magic School Bus.
In February, Netflix announced it would bring back the beloved '90s phenomenon in a new show called Magic School Bus Rides Again. Of course, the original was a product of its time. Elementary school students now operate on a much different level of thinking and technological prowess. Netflix CEO Ted Sarandos has mentioned the new show will get an "upgrade," which includes the students utilizing modern classroom tech.

It will be interesting to see if the new show will be able to tap into the cultural zeitgeist like the original. With the new Netflix show on the horizon, here are some interesting you probably didn't know about The Magic School Bus.
12 fascinating facts about The Magic School Bus


1) The Magic School Bus teacher was voiced by a legendary comedic actress
As a kid, when you thought of Ms. Frizzle, you probably thought singularly of the character. It might not have dawned on you that she was voiced by none other than celebrated actress Lily Tomlin. Tomlin is known for her early work in 9 to 5 and Nashville, and she can now be seen alongside Jane Fonda on the Netflix show Grace & Frankie.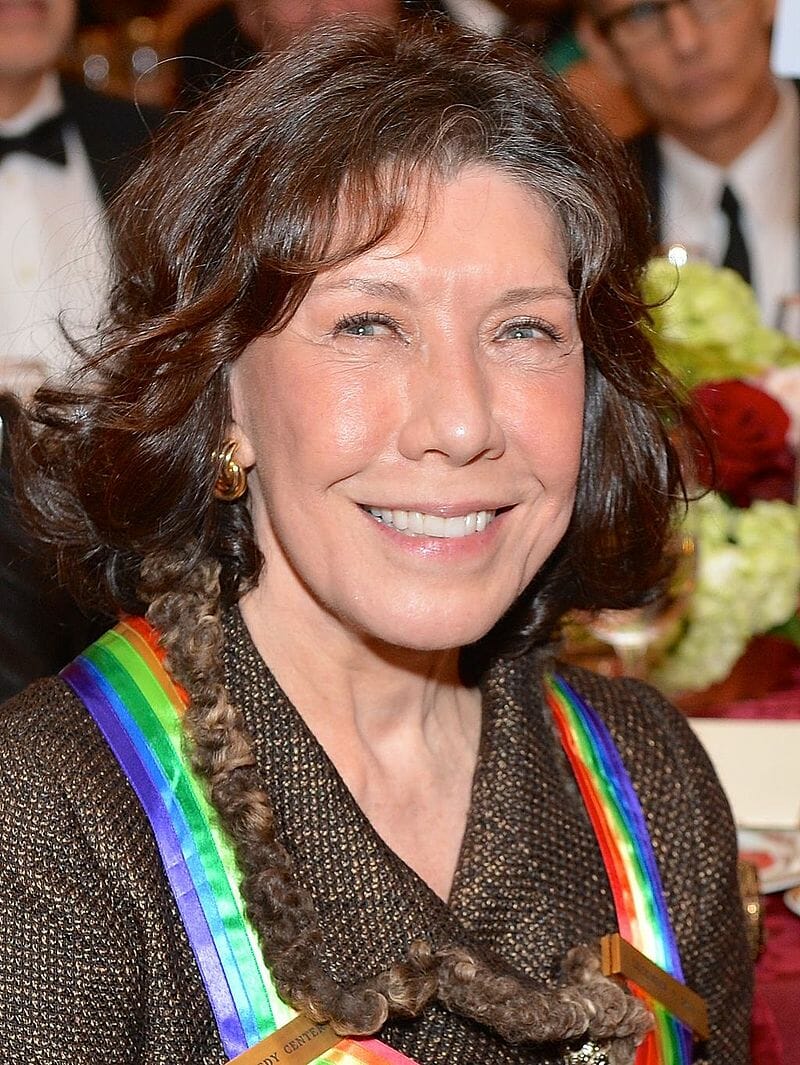 Tomlin imbued Frizzle with a distinctive high energy and memorable laugh. Many fans of the show probably never made the connection, but Tomlin was an essential part of the show's personality. She even won a Daytime Emmy for her vocal performance on the show.
When The Magic Schoolbus Rides Again hits Netflix, it will definitely be different hearing someone other than Tomlin as the school teacher.
2) The new voice of Ms. Frizzle is also a celebrated comedic actress
When an actor becomes recognized with a certain part, it can be difficult to see anyone else playing that role. For some fans, Lily Tomlin will always be the one and only Ms. Frizzle.
But fans can rest assured that when The Magic School Bus Rides Again debuts, it won't be just anyone filling Tomlin's shoes. Saturday Night Live star Kate McKinnon will be sitting in the driver's seat of the school bus this time around. Even though it will be weird hearing someone other than Tomlin as Frizzle, McKinnon is the perfect replacement. She has spent years on Saturday Night Live inhabiting new characters every week. If anyone is suited to continue Frizzle's unpredictable ways, it's McKinnon.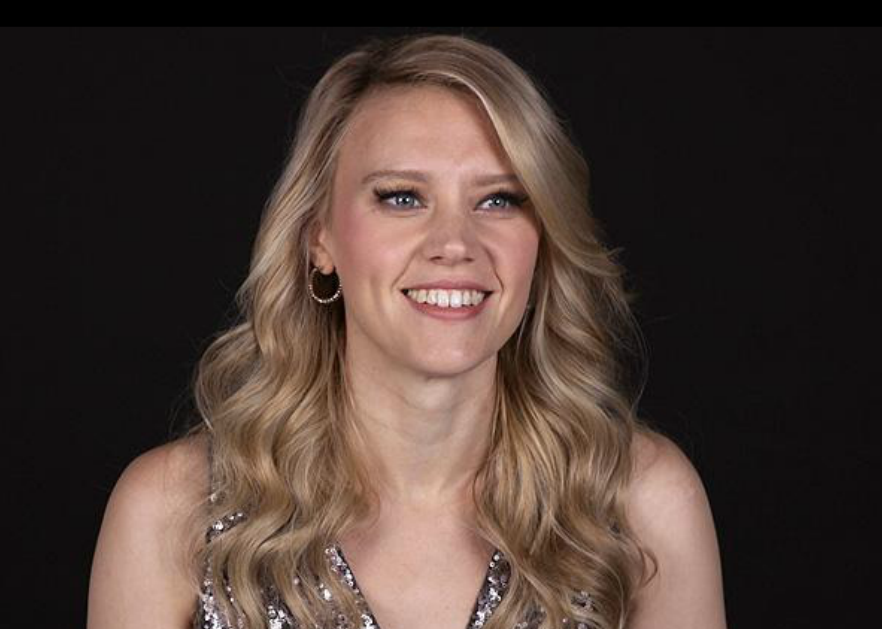 3) There's a big name behind The Magic School Bus theme song, too
The Magic School Bus had one of the most iconic theme songs of the '90s. If you grew up watching the show as a kid, you probably had that tune stuck in your head often. What you might not have realized is that Little Richard sang those unforgettable and catchy lyrics. 
Little Richard had an illustrious career that spanned six decades. Little Richard laid the foundation for rock & roll with such iconic hits as "Tutti Frutti" and "Long Tall Sally," which makes his vocal contributions to the theme song of Magic School Bus odd but somehow fitting. Along with a new Ms. Frizzle, the new Netflix show will undoubtedly feature a new theme song—but it'll be hard to top the original.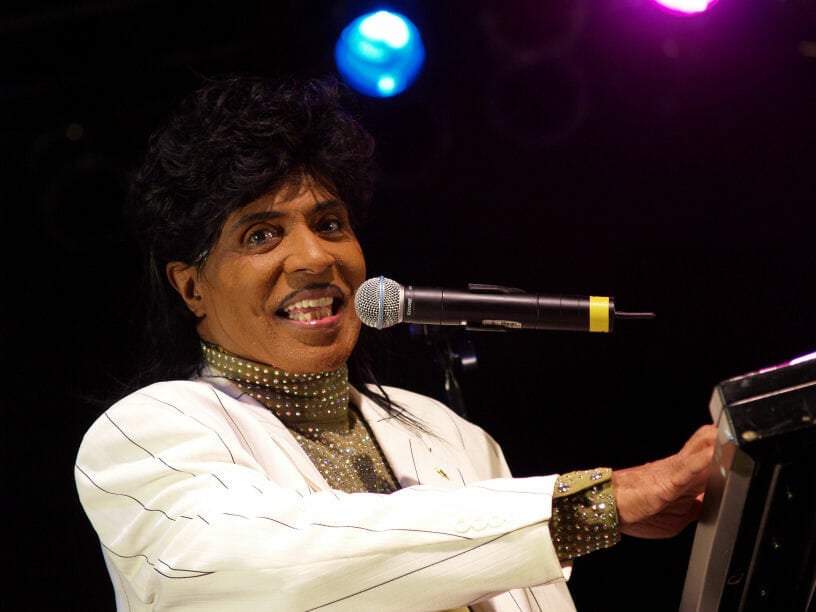 4) Several celebrities voiced supporting characters for The Magic School Bus
Lily Tomlin wasn't the only celebrity who contributed her talents to The Magic School Bus. Several celebrities provided supporting roles on the show. Battlestar Galactica's Edward James Olmos voiced Carlos' father in an episode where the students learn about bats.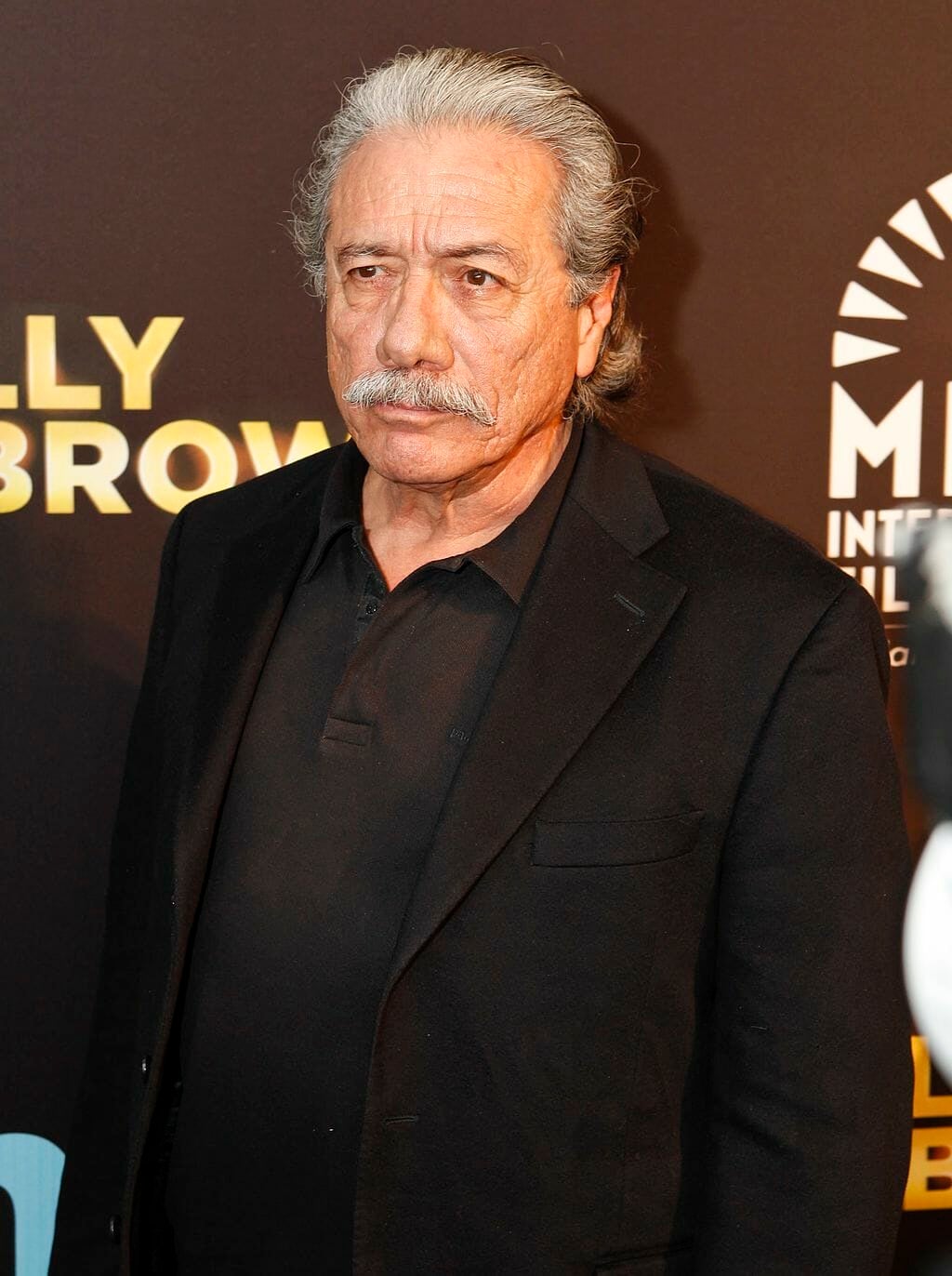 Along with Olmos, other famous actors including Sherman Hemsley (The Jeffersons), Jessica Walter (Arrested Development), Malcolm McDowell (A Clockwork Orange), and even Dolly Parton provided supporting vocal roles.
5) A love of field trips inspired The Magic School Bus
Before The Magic School Bus became a TV show, it was a book series inspired by one publishing executive's love of field trips. The late Craig Walker, former vice president and senior editorial director at Scholastic, said that during the 1980s he kept getting inundated with requests from educators for fun stories that incorporated science for kids. That's when Walker got the kernel of an idea: He loved the educational field trips he took as a child.
"I thought about doing books about kids going on field trips to places they really couldn't: through a water system, to the bottom of the ocean, inside the Earth," he told Publisher's Weekly in 2006. "And I remembered an eccentric second-grade teacher in my school who everyone thought was the best. She brought everything imaginable into her classroom—even a teepee—and had every corner, ledge, and windowsill filled with things. So that is where Ms. Frizzle came from."
6) The Magic School Bus books took a surprisingly long time to write
You would think that given the quantity of Magic School Bus books, Cole and Degen would have churned them out pretty quickly. You would be wrong. Cole and Degen took their time crafting each book. Cole would take six months to research each subject, followed by at least four months or more of writing.

That might seem like a lot of effort for a children's book, but their hard work paid off. After all, these were educational books, so the facts had to be well documented and researched. This solid foundation is part of what made The Magic School Bus books, and ultimately the show, so outrageously popular, especially among parents and educators.

READ MORE:

7) The author procrastinated a lot when writing the first book
Any writer will tell you getting motivated to sit down and put words on the screen—or in Cole's case, on paper—can be very difficult. Writer's block happens to all writers, even the most accomplished and talented ones.
Cole confessed that she seriously procrastinated when she was writing the first The Magic School Bus book. As Cole puts it, "I didn't know if I could do this—to combine all these things. So I cleaned out my closets, and I washed things. I mean, the kinds of things I never do. And one day I just said to myself, 'You have to write today. You have to sit down.' And so I wrote."
8) The Magic School Bus' students—and its teacher—were based on real people
If you wondered why the characters in The Magic School Bus books and show felt so relatable, it's because they were inspired by real people. Bruce Degen, the series' illustrator, based the students on his children's classmates. Degen would flip through his children's yearbooks for visual and aesthetic inspiration.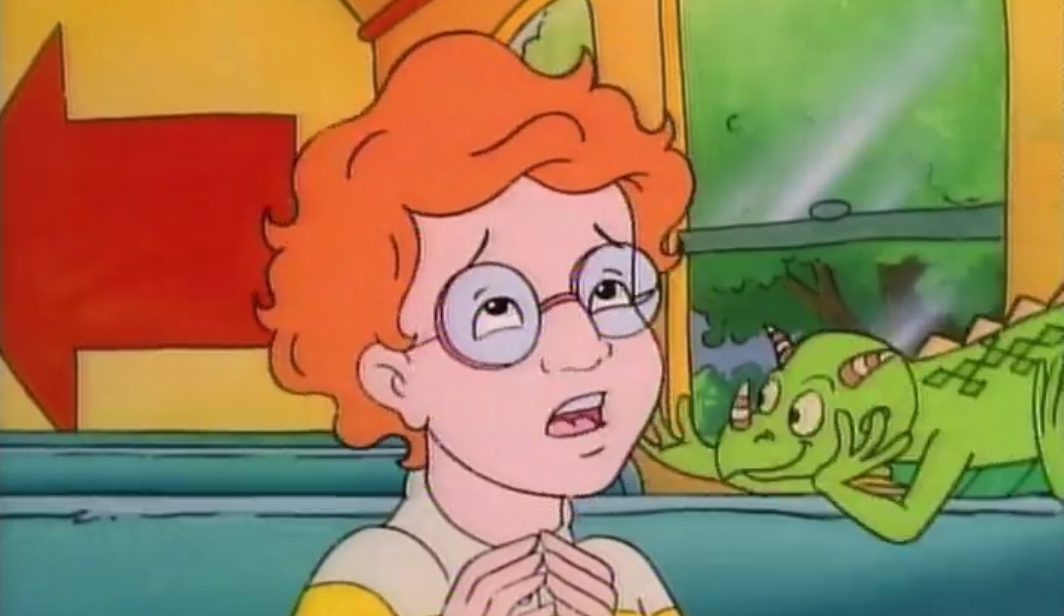 That includes Arnold, famous for being perpetually nervous. Degen was originally inspired to create Arnold after noticing the peculiarities of one of his son's friends. After jotting down some ideas and taking some visual cues, the nail-biting, anxious Arnold was born. Degen revealed he eventually told his son's friend that he was the impetus for Arnold when he turned 16. Degen told him, "Well, that day you were wearing that white and yellow striped polo shirt, and you had that blondish, curly hair, and that was you. You were Arnold." The revelation apparently came as a big surprise.
For Ms. Frizzle, Degen took inspiration from his old teacher from elementary school, someone who inspired him and encouraged him to become an illustrator. Scholastic executive Walker's eccentric second-grade teacher was also an inspiration for the Friz.
9) The books had more characters than the show
The Magic School Bus TV show had about 10 central characters: Ms. Frizzle, Liz, Arnold, Carlos, Dorothy, Keesha, Phoebe, Ralphie, Tim, and Wanda. In the books, there were sometimes more than 20 students. It makes sense the show would try to cut that down. In a 30-minute program, you only have so much time to introduce and focus on characters that are meant to be memorable but succinct.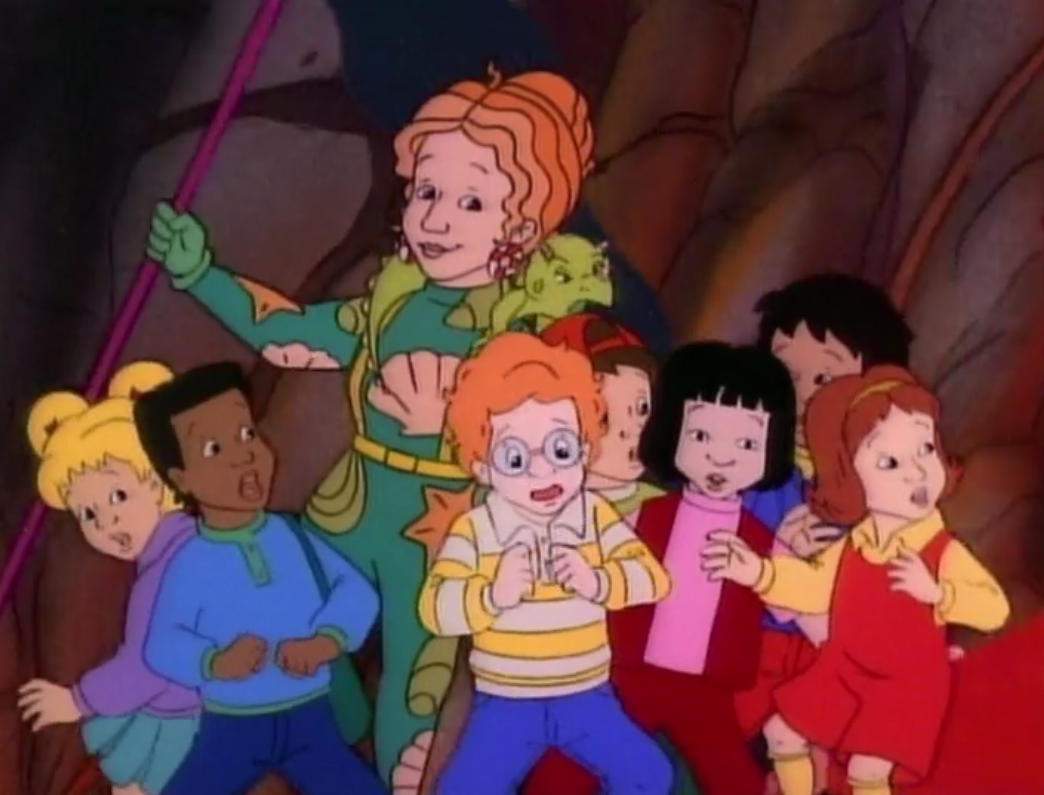 In a book filled with illustrated images, you can get away with characters that only appear briefly. A normal elementary school class has around 20 students, so in actuality, it was another example of Cole staying true to scholastic standards at the time. The show made students like Arnold, Carlos, and Wanda favorites who were as easily identifiable with the show as Ms. Frizzle or the magical bus itself.
10) The bus transformed a lot more often than you remember
The Magic School Bus ran for 52 episodes during its four seasons. In that time, Ms. Frizzle led her students on weird, crazy adventures that were always informative. Sometimes, the class would even explore multiple topics in an episode. That means the bus transformed nearly 60 times over the course of the series.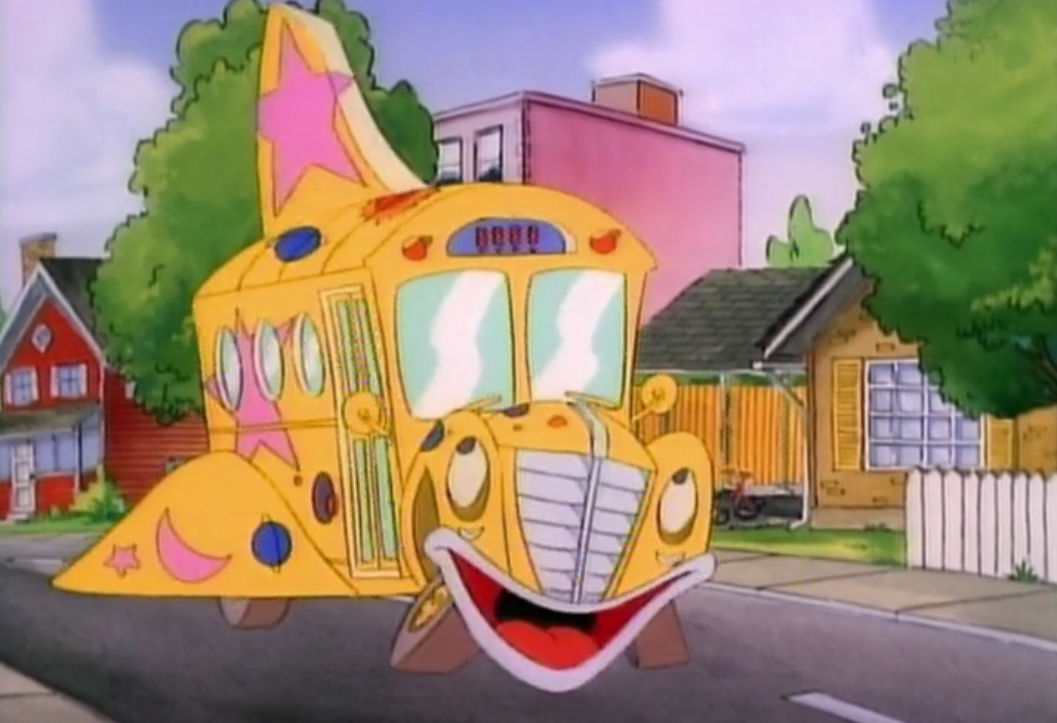 These transformations made the bus into almost anything: animals, food, spaceships, boats, blood cells, you name it. It even shrunk itself to investigate the human body on multiple occasions. The Magic School Bus covered so much material that it will be a challenge for Netflix to create new and unique educational scenarios for Ms. Frizzle and her students.
11) The Magic School Bus has called many networks home
While PBS was the first network to produce and air The Magic School Bus, other networks wanted in. The show's popularity was incredibly enticing for so many different networks that its four-season run aired on at least four different networks over the years.
The show aired from start to finish on PBS from 1994 until 1997. PBS aired reruns for about a year before 20th Century Fox picked up the show as a syndication and ran it from 1998 until 2002. The show went to TLC from 2003 to 2008, and then Discovery Kids from 2004 until 2009. It also aired on CBS as a part of the network's kids' block from 1999 to 2004. The fact that the show called so many different networks home over such a long period of time undeniably contributed to its massive success over the years. New generations of fans continue to discover the original The Magic School Bus, which is now streaming on Netflix.
12) One of the most popular The Magic School Bus episodes was a homage to a sci-fi favorite
The episode "Out of this World" was written as a love letter to another iconic show: Star Trek. The episode featured the Magic School Bus literally turning into a spaceship, and it had the students play different versions of the crew of the Enterprise. The producers even modeled the sage Liz as the logical Spock.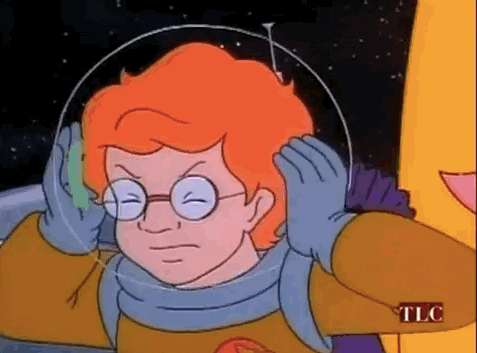 Though the show was never afraid to embrace crazy scenarios, this was one of the only times the program paid homage to another cultural institution so unabashedly. It was a move that paid off, as "Out of this World" became one of the most loved episodes of the series.
13) Fans have a wild theory about a Magic School Bus connection to Captain Planet
Like we said before, educational programming was so popular in the 1990s that even standard cartoons of the day got in on the action. Captain Planet had the dramatic and goofy scenarios of a Transformers cartoon, but with a hero who wanted to save the environment from pollution and destruction. While Captain Planet debuted in 1990, The Magic School Bus didn't hit the airwaves until 1994—but that fact hasn't stopped some fans from contemplating a connection.
Several of the most prominent students on The Magic School bus bear a striking resemblance to Captain Planet's youthful cast of Planeteers.
So is there a connection? Probably not. While The Magic School Bus didn't air until 1994, the kids were first realized in the book series starting in 1985. It's not impossible that the Captain Planet illustrators were influenced by Ms. Frizzle's students, but the opening episode of Captain Planet clearly explains that the teenage Planeteers were from different continents and didn't meet until they were called by Gaia, the spirit of the Earth. That eliminates the possibility that the Planeteers all went to the same elementary school.