How many times have you thought, "I wish I could build myself a Lego headband?" or "Wouldn't it be cool if I could stick Lego to my refrigerator?"
OK, maybe you haven't thought that, but Max Basler and Anine Kirsten did, which is why the two South African designers invented Nimuno Loops. Essentially rubber strips with round Lego studs on them, the loops—also known as "Lego tape" because of their adhesive undersurface–could be this year's breakout toy hit. The studs effectively turn the strips into flexible base plates that can be mounted anywhere.
"It has this superb ability to forget the space that you play with Lego on," Basler said in an interview with the Daily Dot. "As a kid I never thought I could stick it on a wall, but we sort of made that connection."
Basler and Kirsten created Nimuno Loops after seeing various Lego accessories at last year's Toy Fair in New York City. The Danish company's patent on its building-block system expired in 2011, and since then a wave of third parties have been racing to create their own add-ons in hopes of getting a piece of the exploding market. Lego has reported annual sales growth of about 15 percent for each of the past 12 years.
Basler and Kirsten, who both work for Cape Town-based Chrome Cherry Design Studio, came up with the simple but not entirely obvious idea last year and began a crowdfunding campaign on IndieGoGo to make it a reality in March.
The campaign closed last week with $1.6 million raised, or more than 20,000 percent above what they were seeking. The idea proved so popular, Basler and Kirsten added a second element to it halfway through—a "receiver" strip that replicates the "sticky" bottom of Lego pieces.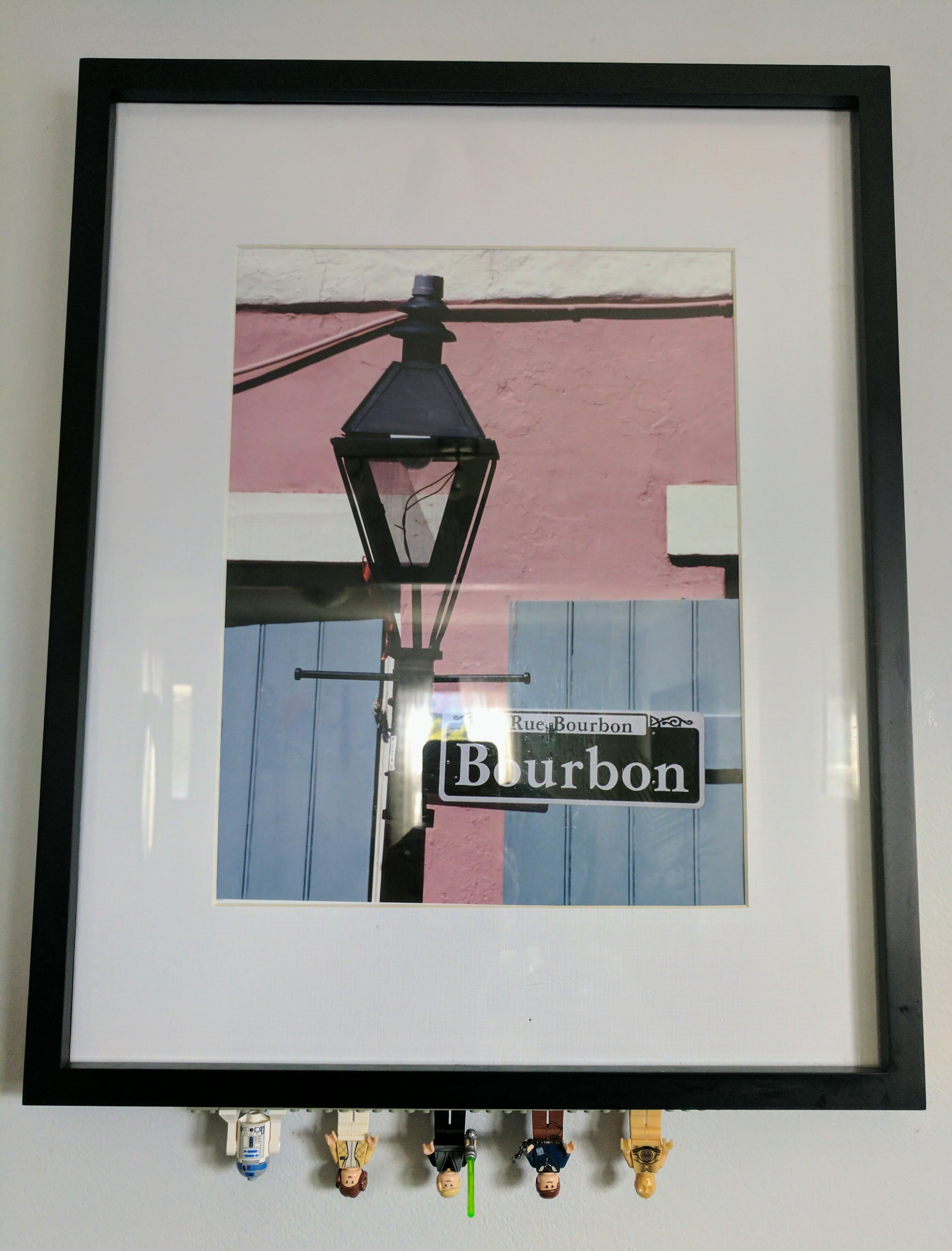 The crowdfunding success has also spurred copycats. Nimuno Loops has a patent pending, which means that the other Lego tape makers now popping up are infringing on the company's intellectual property, Kirsten said. "Our lawyers are working on getting their sites shut down."
Fortunately, the funding windfall means the duo will be able to accelerate plans to bring the loops into stores, Basler says. The tooling process, which will create the mould for mass production, is now under way.
IndieGoGo backers should get their strips, which come in three-foot rolls, by July or August as planned. Retail availability, with the help of Chrome Cherry, will come soon after.
"The intention is to have it in as many stores in the world as possible by Christmas," Basler said.
The loops themselves are as versatile as advertised, if the samples we've tried are any indication. The multicolored strips are flexible and easily cut with scissors, so they can be crafted into whatever lengths are desired.
From there, just as with Lego itself, their uses are limited only by one's own imagination. They can be used to create purely utilitarian applications, such as wall-mounted key or toothbrush holders, or they can enable creative flights of upside-down or vertical Lego fancy.
And yes, if you really want, you could also finally make that Lego headband you've always dreamed of.
Brickrolled is a monthly Lego review column by Peter Nowak. You can read about his previous builds here.