Star Wars' second Force Friday will soon be upon us and fans will finally be able to get their hands on merchandise geared toward The Last Jedi. But available amid all of the porgs, droids, and collectables is the biggest jewel (or "garbage," depending on who you're asking) of them all.
Starting on Oct. 1, Lego is releasing a brand new Millennium Falcon set that's bound to impress any Star Wars fan. Coming in at 7,541 pieces, Lego said that it's the biggest Millennium Falcon set it's ever released—the second-largest set, which was released in 2007, had 5,195 pieces—and when built will measure 8 inches high, 33 inches long, and 22 inches wide. Even before you build it, it's big enough that Lego has suggested rolling it out on wheels. (In comparison, the Lego Millennium Falcon set released ahead of The Force Awakens had a respectable 1,329 pieces.)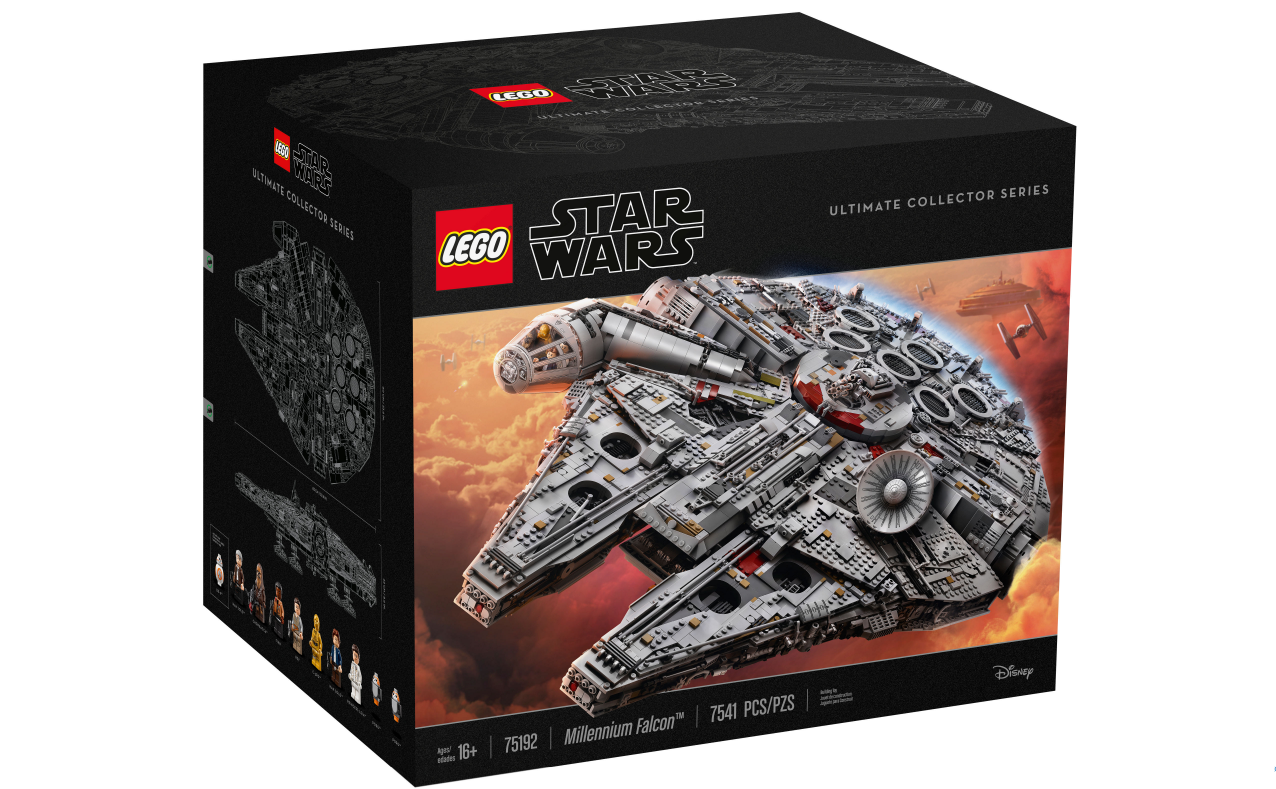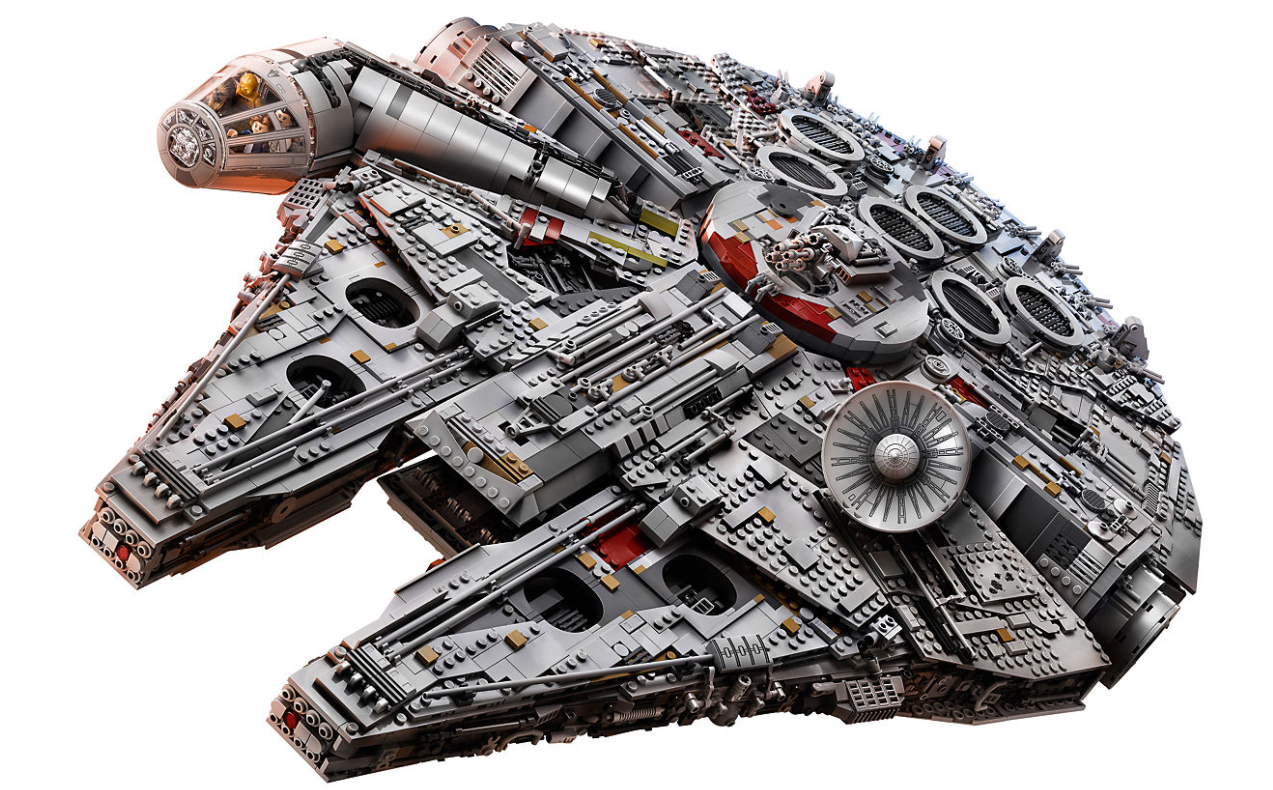 The Millennium Falcon has touches of its roots in the original Star Wars trilogy as well as the newer one. It comes with both the circular and rectangular dishes that go on top of the ship, 11 buildable characters including two different Han Solo's, Leia Organa, Chewbacca, Rey, Finn, BB-8, and two porgs, and plenty of the touches that are essential to the Falcon's interior decorations. There's even a few new additions made to the Falcon that may end up in The Last Jedi.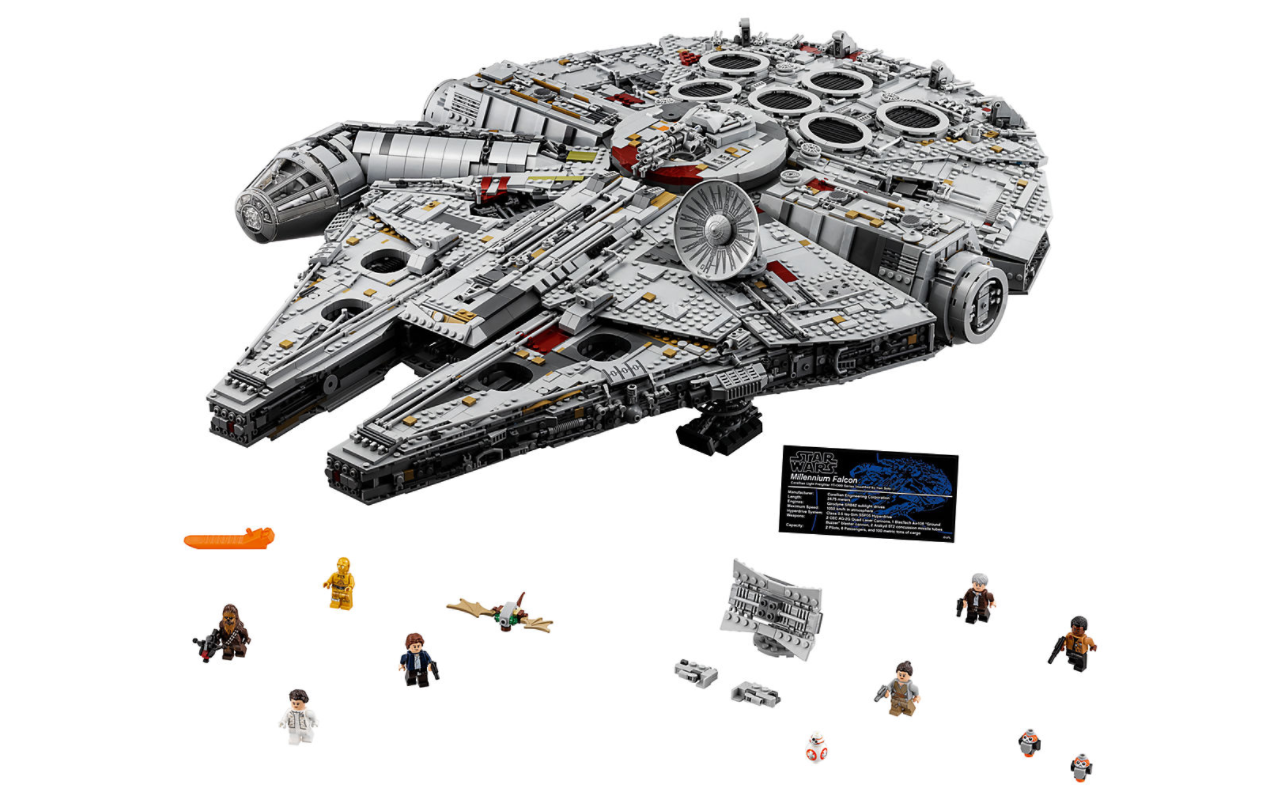 So far we mainly have pictures to go by, but the Brothers Brick tested out the new set ahead of its scheduled release on Oct. 1.
Unfortunately, this model will not come cheap. It's only available at Lego stores and on Lego's website and will cost you $799.99 (around $300 more than the 2007 set). But for Lego collectors and fans alike, it just might be worth it.
At 7,541 pieces, the largest set in LEGO history just might make the Kessel Run in less than 12 parsecs. Introducing the new #LEGOStarWars UCS Millennium Falcon! Coming in October! #StarWars #ForceFridayII http://LEGO.build/UCSMillenniumFalcon75192

Posted by LEGO on Thursday, August 31, 2017
H/T io9