Call of Duty fans have come to expect a lot from trailers teasing the latest iteration of the hit shooting franchise: gaint explosions, war dog cameos. The more recent games have even dabbled in some science fiction.
Here's what no one expected: Kevin Spacey. He of Keyser Söze and Frank Underwood fame will join newest game in the series as its main character, sources confirmed to Yahoo Thursday.
But first, let's take a look at the trailer for Call of Duty: Advanced Warfare.
Good? Now here's a close up of Spacey looking just as menacing in virtual form as he does on House of Cards.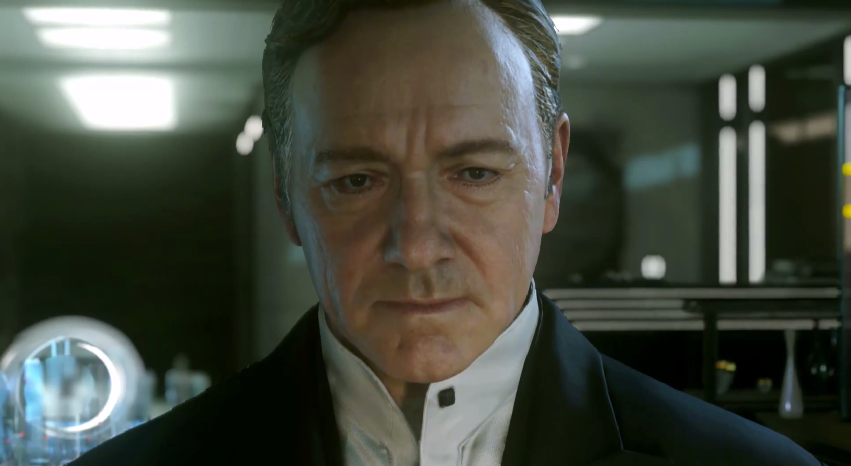 If that image wasn't enough of a hint, Yahoo examined a leaked sound file of Spacey speaking in-game. The trailer wasn't supposed to drop until May 4, but fans ended up getting an early present from Activision.
Originally, people thought that it might have been something from House of Cards, but the sound bite is missing Frank Underwood's southern drawl.
Advanced Warfare comes out on Nov. 4, but don't expect to see Underwood, who is a fan of Call of Duty and God of War, playing it anytime soon lest House of Cards wants to break the fourth wall.
Photo via CALLOFDUTY/YouTube