Do you struggle with buying clothes at a department store because you just don't fit into the men's department, women's department divide? Sara Medd was repeatedly hearing about this quandary from friends in the LGBTQ community. When it came to finding clothing for their style, they didn't necessarily fit into such traditional gender roles.
"Even if some of the clothing in either department appears somewhat androgynous, the fact that it is housed in one department versus the other sends the message that it is intended for a certain gender," Medd told the Daily Dot. "The difference is usually in the way that the garments are cut to fit. But if a woman wants a shirt that is loose and comfortable, that means that she has to shop in the men's department? Why does a certain fit have to be tied to gender? Why can't fit just be based on fit? On the greater timeline of clothing history, we live in a moment of such androgyny of dress that it feels almost antiquated that we have to still choose a side of the store to shop in."
According to Medd, this outdated retail system forces people who don't strongly identify with one gender to choose one and "come out" when shopping, which can be an affronting experience. With so few resources for those looking for more androgynous fashion, Medd felt helpless to assist her friends. As a stylist, she couldn't personally style everyone she knew who needed help.
Instead, she decided to create a brand-new resource by founding a startup with the help of Kickstarter called Greyscale Goods.
"Clothing is a necessity and most of our society takes it for granted that they can just walk into one side of the store without thinking twice. Well I think it's time for everyone to start thinking twice about polarizing clothing departments and why we still allow them to exist," she said.
Through Greyscale Goods, people can describe their individual style by filling out a profile on the website. Then they will receive help from a personal stylist to find gender-neutral apparel from a mix of existing brands that fits what they're looking for, erasing the need to choose to shop within a men's or women's department and the awkward feelings that might follow.
"For the sake of narrowing down my target market, I felt that I am best able to serve customers who fall into the self-described 'tomboy' aesthetic, as well as 'dapper' and 'classically masculine.' Because I am not designing my own collection of clothes, I am relying on brands that already exist in the market, and there are already a handful of brands that are doing gender-neutral and menswear-inspired clothing for a female body," Medd said.
She hopes the company will provide a platform for brands that are passionate about dressing this segment of the market to reach customers easier and in turn give customers easier access to smaller brands with products that fit their style. Mainstream brands that offer items in this area will also be added.
Once customers' items are chosen by the stylist, customers will receive them in a box in the mail. They can then try them on and decide what they want to keep.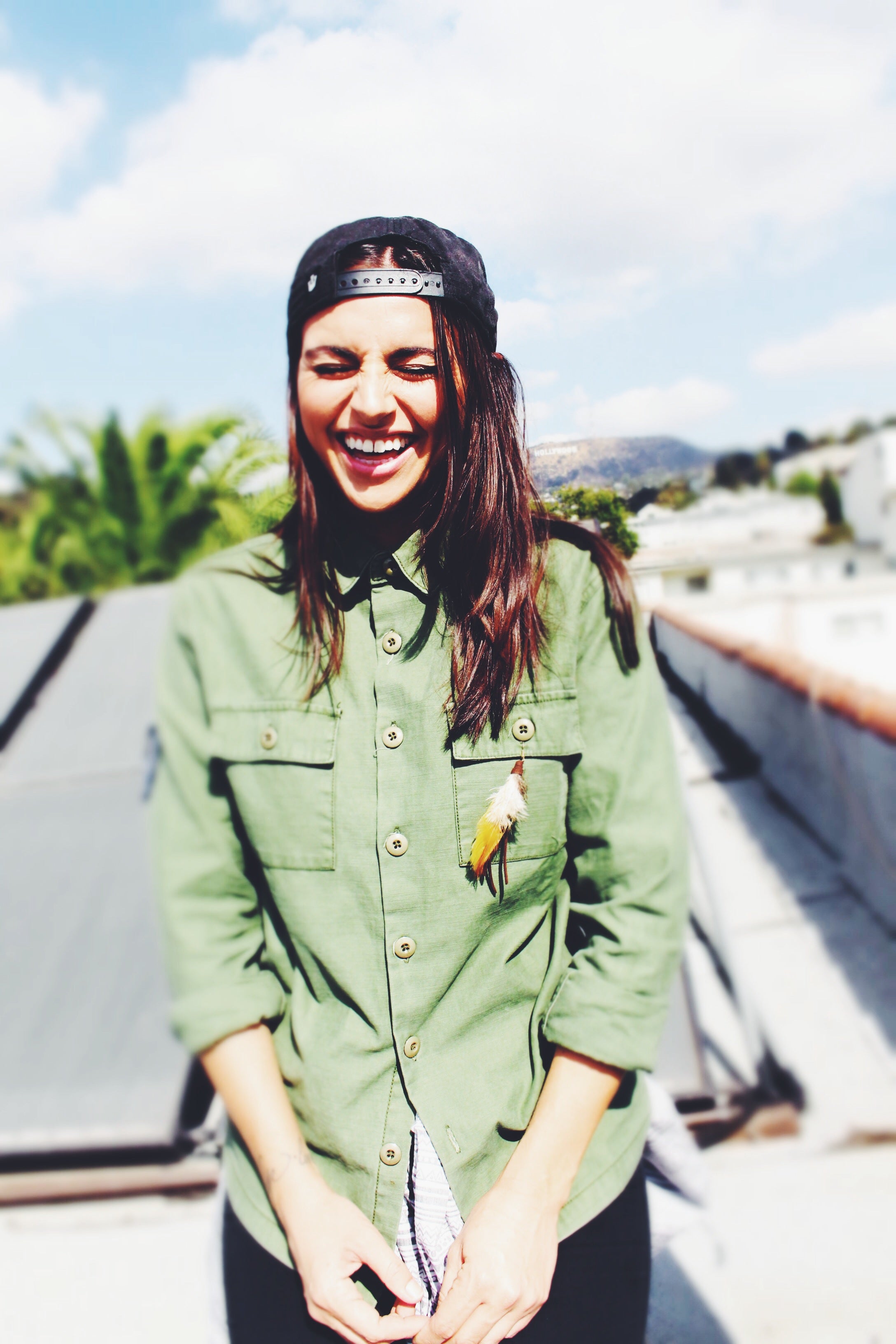 Right now the Kickstarter campaign has raised more than $20,900 of its $25,000 goal. With a week left, Medd said the crowdfunding experience has been great so far and that she loves how the platform supports passion projects.
"I love getting to know the people who are supporting the campaign! I receive messages almost daily from potential backers and the dialogue with them has kept me going," Medd said. "I am passionate about people and knowing that I am working to build a service that will help build confidence in a group of people whose needs are often under-served is incredibly rewarding."
Photos by Amanda Saugstad