Fortnite season 8 is upon us, and it's every scallywag and bilge rat for themselves. While you can see pirate ships and earn nautical-themed skins, there's plenty of treasure hunting to do during actual matches. The new treasure maps are now available. Here's everything we know about how they work.
Where are the Fortnite treasure maps?
Treasure maps are treated like any other item in a game of Fortnite. You'll find them randomly in chests scattered about the map, and they'll take up one slot in your inventory, and you can only carry one at a time.
Once you've got your map, equip it like a regular item and right click, and you'll see a series of red lines begin to appear that will lead you to an X that definitely marks the spot. Once you come to the X, take your pickaxe and dig out the treasure. Here's how it looks in real-time: 
Gameplay footage of the new Buried Treasure item #Fortnite pic.twitter.com/4DBWClqFaM

— Fortnite News | LootLake.net (@LootLakeBR) March 6, 2019
Thankfully, only the player holding the map will be able to see the treasure, so you shouldn't have to worry about people coming in to steal your booty.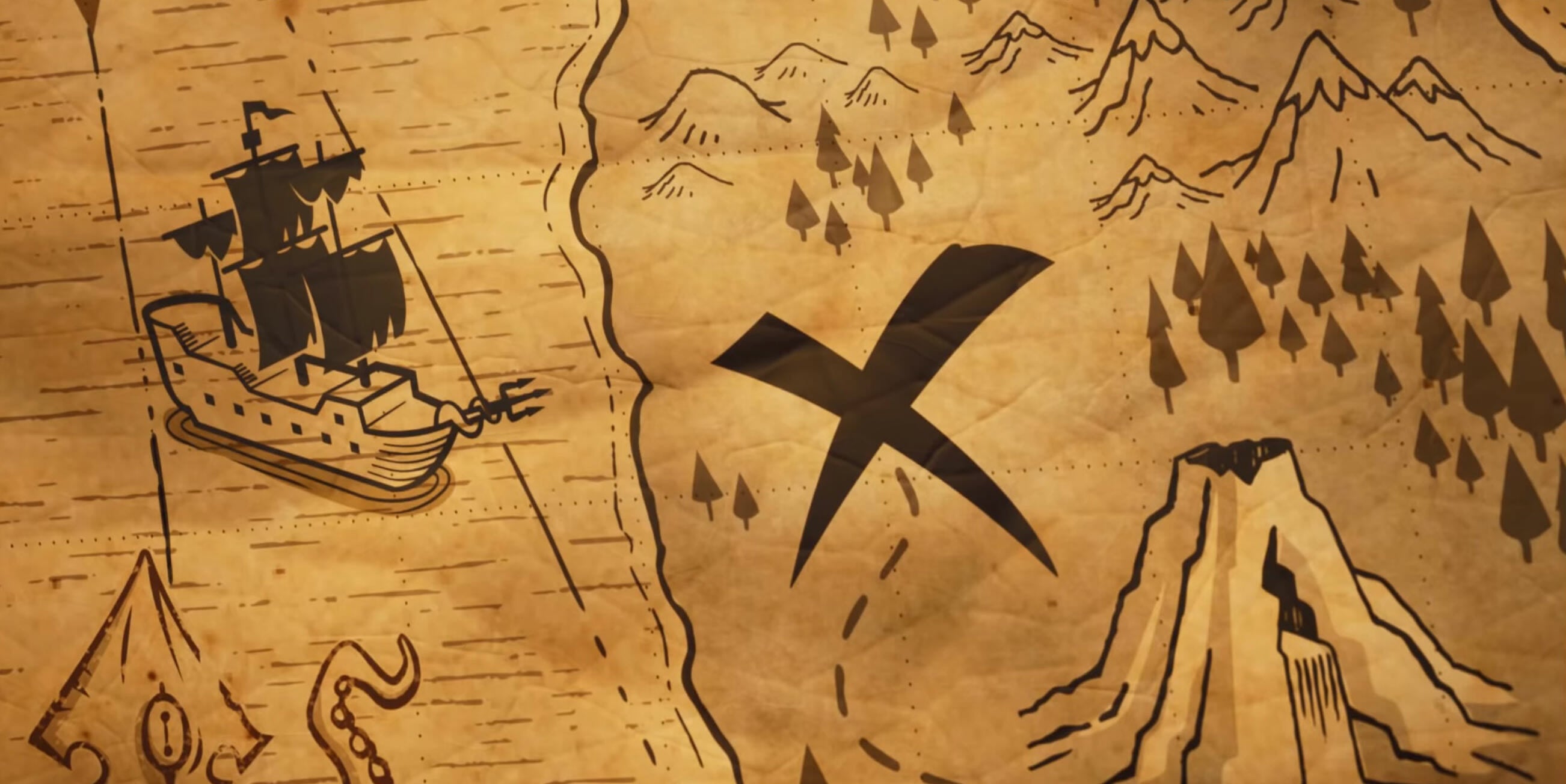 READ MORE:
What's in Fortnite treasure chests?
Once you've uncovered the buried treasure, the map will disappear from your inventory and you'll need to find another one to discover more loot.
The treasure chests themselves contain some nice items if you want a better chance of winning a match. So far, we've seen buried treasure include chug jugs, legendary weapons, construction materials, and ammo.
Happy hunting, fellow salty dogs. And if you find anything truly interesting, let us know!