Share The Love, Fortnite's latest event, is a fun Valentine's Day-themed affair that's setting our hearts aflutter.
The lovey-dovey limited time engagement began Feb. 8 and will run through Feb. 27, introducing plenty of new weekly challenges, outfits, and other awesome goodies to collect.
Love is in the air! In celebration of Valentine's Day, you're invited to join us for the #ShareTheLove event.

Jump in for special rewards and challenges starting tomorrow thru February 27. https://t.co/kCADlzFULb

— Fortnite (@FortniteGame) February 7, 2019
One reward of note that you're going to crush hard on is the Cuddle Hearts Wrap, a hot pink skin adorned with broken black hearts outlined in white. It can be used to recolor vehicles, weapons, and more – and it's one of the most stylish options Fortnite has seen in some time.
The best part? You don't have to pay a dime for it. All you need to do is support a Fortnite Creator and sit back and wait. It's easy! We'll show you.
The free Cuddle Hearts Wrap in Fortnite
You don't even have to play a match in Fortnite to claim your free goodies. Just go to the Item Shop in-game via the main menu.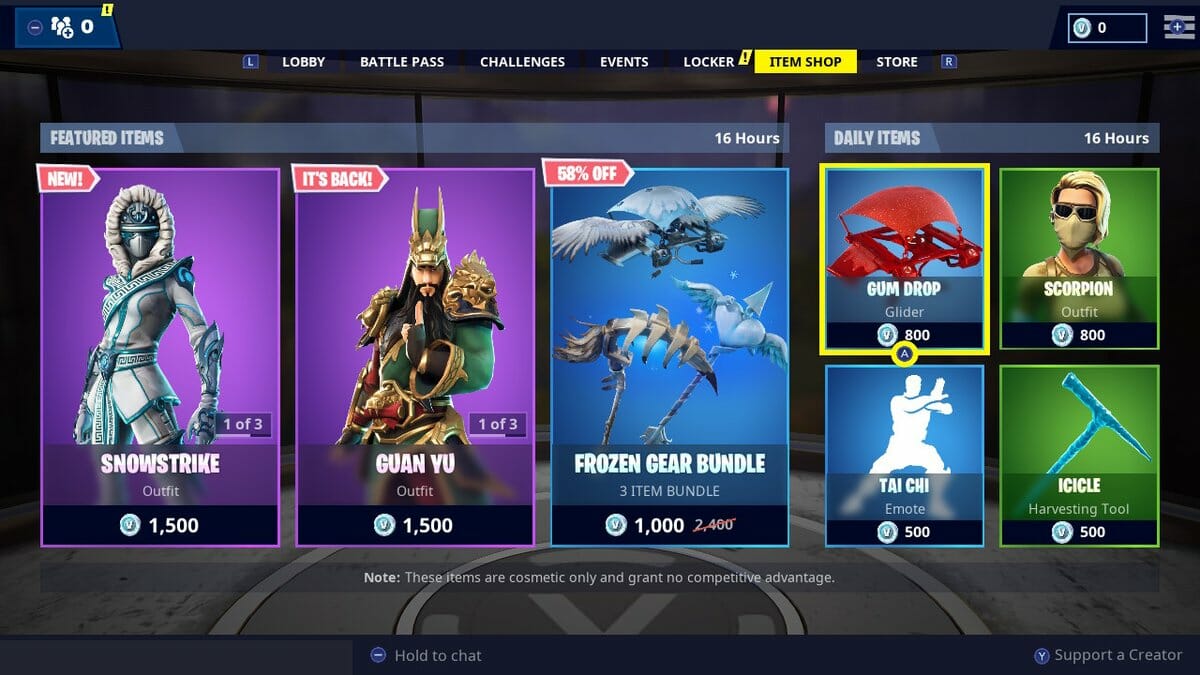 Look on the bottom corner of your screen to find the "Support a Creator" message and a button to press to the left of it. For Nintendo Switch, as pictured, you'll press Y.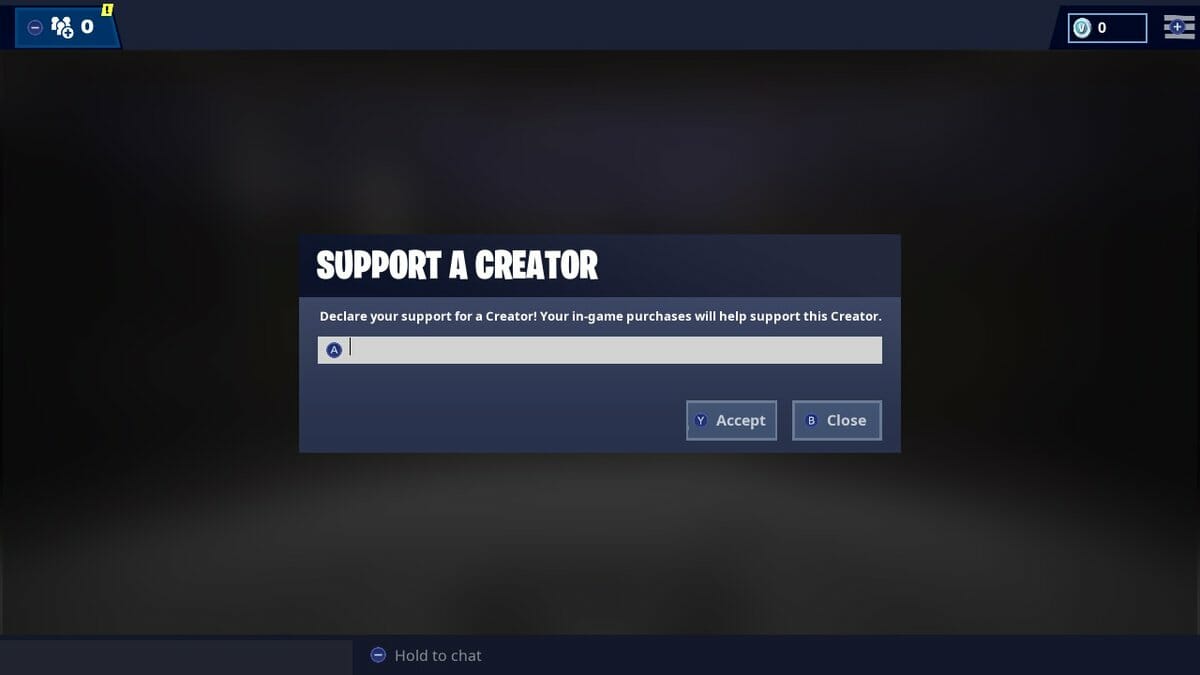 To "share the love," so to speak, you'll be asked to choose a Creator. Supporting a Creator is all about choosing one of the approved Fortnite content creators out on YouTube, Twitch, and additional platforms. When you select one, that particular Creator will earn cash when you spend money on items via V-Bucks. It's an event that's gone on before, and this time it's no different—you just get a cool skin for going to the trouble.
READ MORE:
With that in mind, type in the name of the Creator you want to declare support for. Some platforms, like PlayStation 4, will feature a list of approved Creators you can choose from to help you make the decision. When you've chosen a name, type it in and press the corresponding button to accept your choice. That's all you need to do! This step only needs to be done, of course, if you haven't already selected a Creator in the past.
Now, you sit back and wait for your item to arrive when Fortnite's impending update v7.40 debuts. It'll automatically be added to your Locker when the update goes live.
The only thing left to do now is spread the love and see everything else the update has to offer, of course.