Some purists will argue that Dungeons & Dragons should be played with no technological help whatsoever. But whatever your opinion, you've got to be impressed by this custom-made D&D table.
Redditor mike_pants is a dungeon master, and D&D fans are loving the table he built for gaming. It includes two screens: a 40-inch Samsung smart TV in the middle of the table, connected to a touchscreen workstation on one side, which the DM can use to display campaign details and fantasy maps. By building a $120 table around those two screens, he created a unique RPG campaign experience.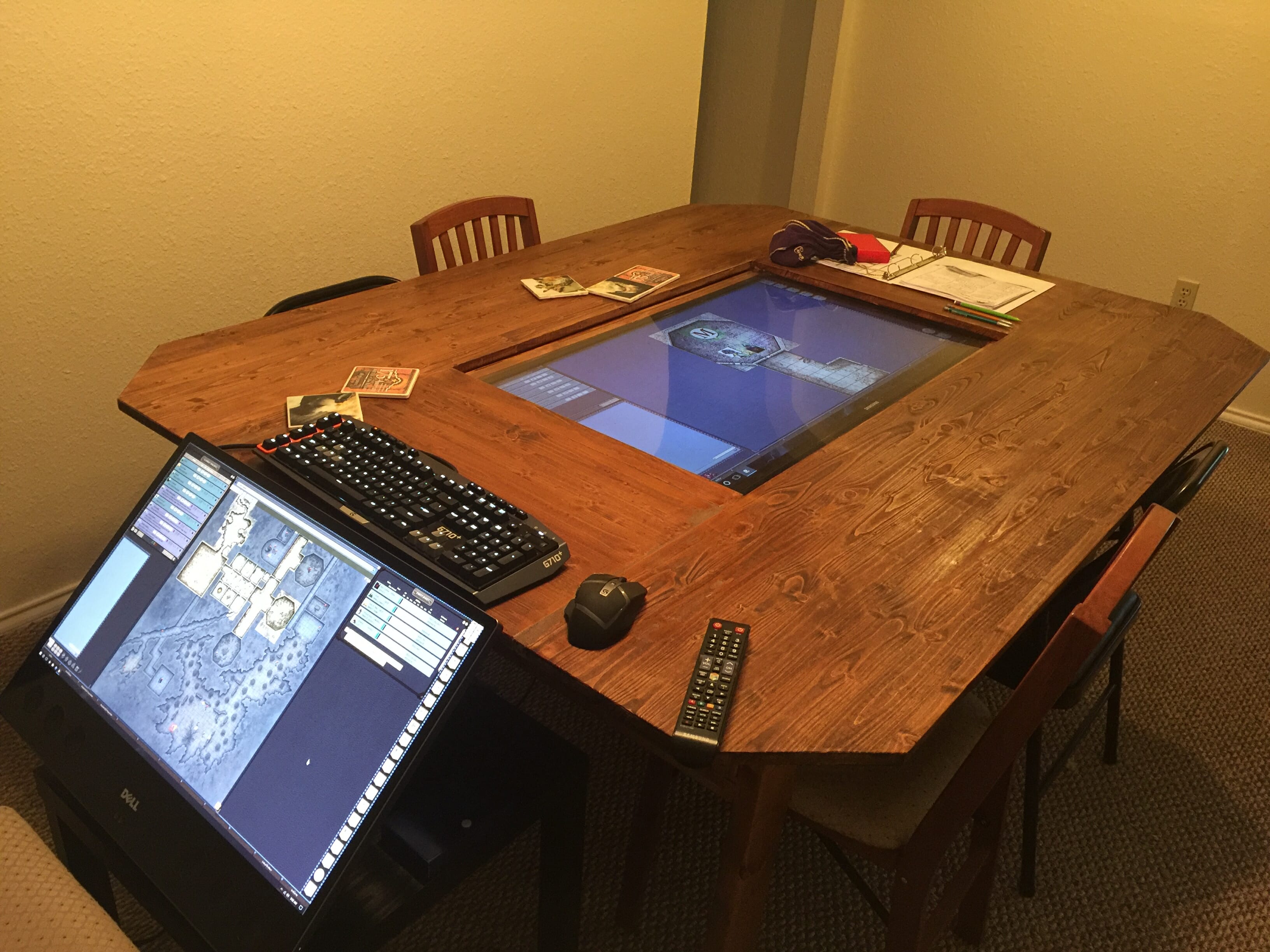 The images on the screens come from Fantasy Grounds, an application for designing character sheets, maps, and other essential materials for tabletop games. It's a more high-tech version of this awesome projector map we found a couple of years ago, which digitally displays your RPG maps on a regular table.
You can check out mike_pants' DIY process on Tumblr, but copycats be warned: This isn't a project for beginners. The table requires a second, load-bearing level for the central screen, so it's more complicated than just slapping a table surface onto four legs.