The Florida sun was blazing when I pulled into the driveway of one of the most famous and mysterious conservative internet personalities in America.
A white pickup truck coming up the lane quickly reversed toward the house at the sight of my car. The truck then stopped abruptly and honked, so I pulled to the side, got out, and started toward it.
The driver leaned on the horn and a woman inside yelled out the window, "You're on private property!"
The truck raced back to the residence the owner fondly refers to as Catturd Ranch. This is the closest any reporter has gotten to Catturd, the right-wing internet personality who glibly describes himself as "the turd you can't flush."
In five short years, he's gone from an unknown fecal-themed member of the MAGA reply guys to a powerhouse influencer. His missives have solicited responses from the likes of Elon Musk and are frequently reposted by former President Donald Trump. Yet, despite his fame and nearly 2 million Twitter followers, 1 million Truth Social followers, and hundreds of thousands who have listened to his podcast, Catturd remains largely a mystery.
Even as he became famous—or infamous, depending on your perspective—Catturd managed to keep his real name a secret for years. Then, in early 2023, the QAnon Anonymous podcast, after following up reporting by Rolling Stone, revealed that the man behind the internet fursona is Phillip Buchanan, a 58-year-old white guy who lives in a rural part of the Florida panhandle. On a recent trip to his hometown, the Daily Dot learned that Buchanan's preference for anonymity extends to the place he's called home since 2018. Almost nobody there has any idea who he is—in real life or online. And that's just how he likes it.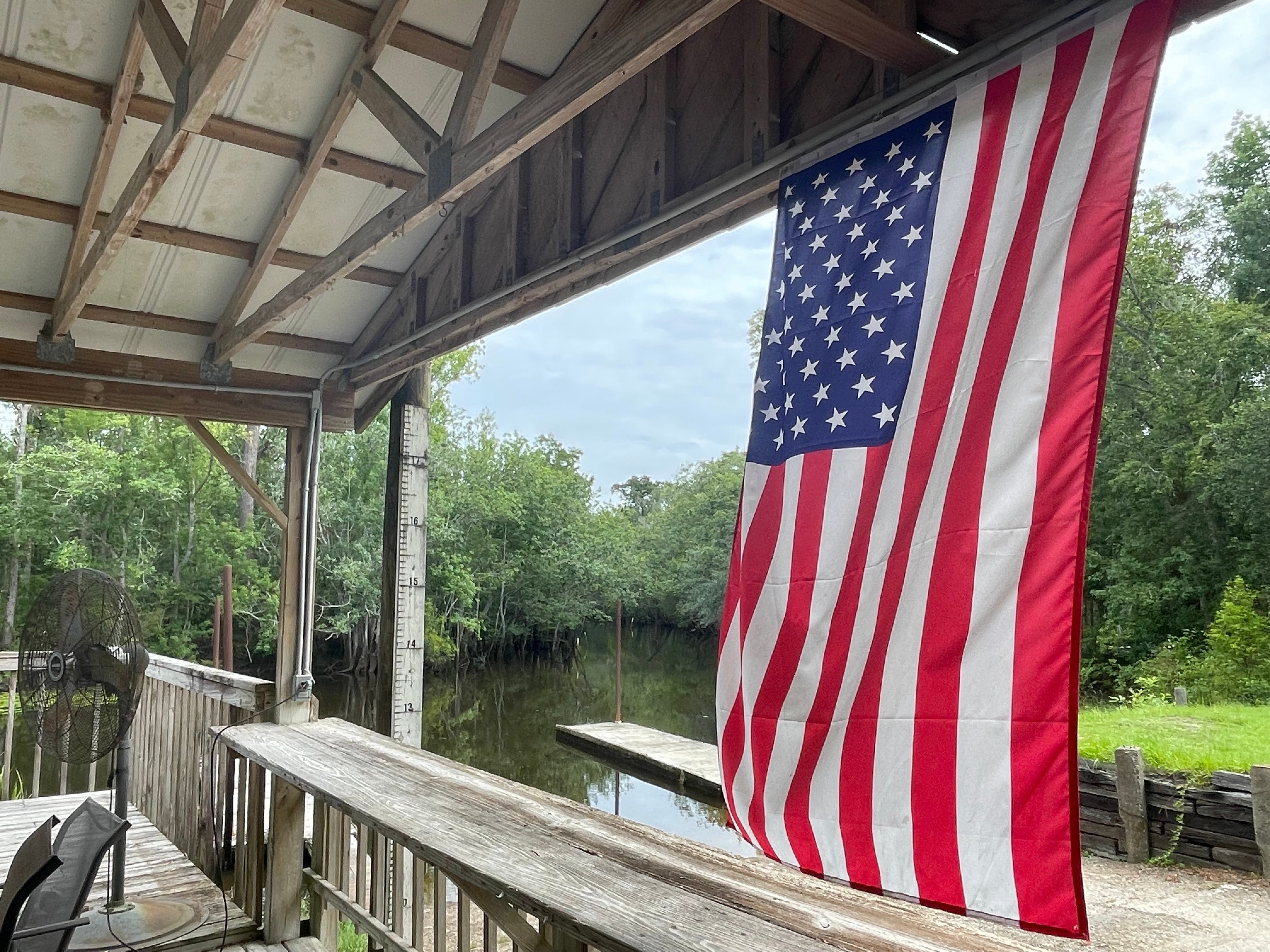 Over the years, Buchanan has consistently refused to speak to media outside his right-wing bubble. He routinely ignores interview requests, claims he doesn't care what people think of him, and says he rarely reads coverage of him because it's "boring."
My visit prompted the man best known as Catturd to break from his longstanding refusal to open up to media he perceives as liberal. The morning after our encounter in his driveway, Buchanan agreed to answer the Daily Dot's questions via email. In his response to an inquiry I sent via his website, he came across as angry and afraid, yet concerned for my safety and that of his six dogs. He also threatened to call the police.
"I don't like being harassed at my private home. I've been doxed so many times by the left and right, I have a constant flow of people pulling over, taking pictures, even leaving death threats in my mailbox," Buchanan wrote.
Buchanan said strangers aren't ever allowed on his property, in part because he likes his privacy and in part because he rescues dogs that have been abandoned and mistreated.
"If you open the gate, one could run down and bite—the others would run out of the gate and could be easily killed on that dangerous road," Buchanan wrote.
"You also don't need to be pulling out on that road in a hurry then braking suddenly," he added. (I initially wasn't sure it was the right house and turned around to circle back.)
"I don't want to see you get hurt. That road is extremely dangerous so be careful."
He went on to say he'd be "shocked" if this wasn't a "hit piece," but said he'd give me a chance anyway.
"There's no need to try to ambush me or follow me around. If I'm harassed in any way the next few days, I'll call the local cops and let them handle it—and I don't want to do that," he wrote.
"I don't like being like this, but I also don't like feeling like a prisoner in my own home. Please respect my boundaries and I'll respect yours." He signed the email "Catturd."
The gate to his driveway was shut every time I drove past on the way to or from town throughout the rest of my stay.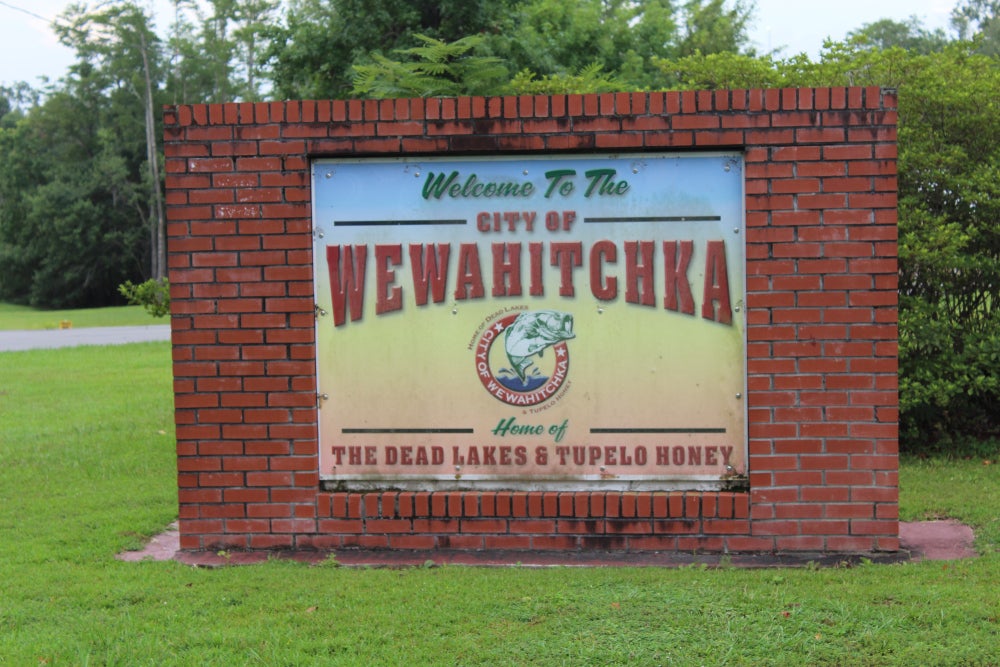 The land of Catturd and honey
With fewer than 30 people per square mile, Gulf County is one of the most rural parts of Florida. The Apalachicola River snakes through the county and into the Gulf of Mexico, producing the oysters and honey for which Florida is renowned. Like its famous yet anonymous resident, Gulf County exists in two worlds. It's the only county in Florida—and one of only nine in America—that's in two time zones: Eastern and Central.
Wewahitchka, the part of the county where Catturd lives, is best known for the Dead Lakes and Tupelo honey that's harvested there. The town of 2,000 people is a speck surrounded by woods and water; "Wewahitchka" translates to "water eyes" in Seminole. Local beekeepers sell honey alongside seafood and other wares at roadside shops and stores like the Dixie Dandy, a combination gas station, grocery store, and restaurant. The local coffee shop, Birdie's Brew, serves some drinks with honey. One person said "everything is honey" in Wewahitchka. If they don't work at a shop in town or for themselves, a librarian said that most people in town work at the school, prison, or Deseret Cattle & Timber—hence the logging trucks Buchanan warned about.
It's not the kind of place where one expects to rub elbows with celebrities, but Wewahitchka, which locals simply call Wewa, has had a few famous residents. Country music legend Hank Williams Jr. had a place on the river where he'd host parties that residents say were as rowdy as his songs promised. New York Times bestselling mystery novelist Michael Lister lives in Wewa. Much of the 1997 film about a beekeeper, Ulee's Gold, which earned Peter Fonda an Oscar nomination, was filmed there.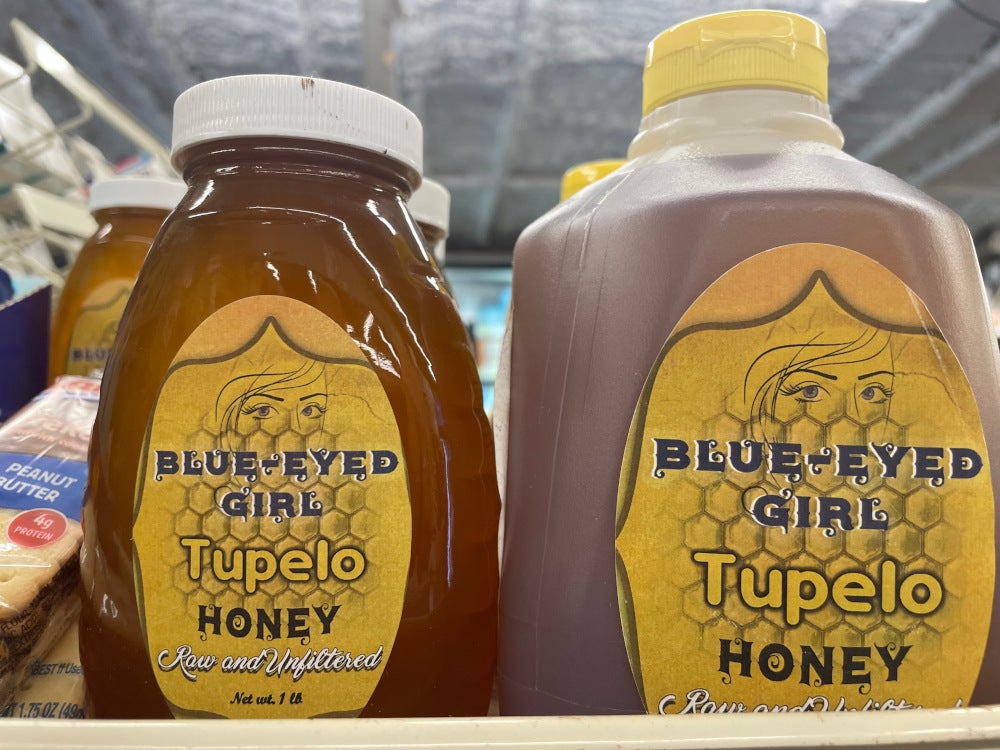 Although he's got millions of followers, Buchanan is unknown in his own community. Only one of the dozens of locals the Daily Dot interviewed over several days had ever heard of him.
Adam, a middle-aged man working the counter at a business in Wewa, asked about the story after spotting my press badge. He broke into a broad grin at the name "Phillip Buchanan."
"Oh, yeah, Catturd," Adam said.
He said that Buchanan is a "pretty good guy" who will talk a blue streak about politics if you get him going.
"You'd never think someone [that famous] would live in Wewa," Adam added, shaking his head.
Everyone else was surprised to learn that they live down the road from a man so well-known in right-wing political circles that Trump sent him a get-well card when he was in the hospital last year.
The bartender at local watering hole Pub 71 read Buchanan's Wikipedia page and said it made him sound "like an a**hole."
"He wouldn't come here then, because we're bigger a**holes," she added with a smile. A regular sitting at the bar with his dog in his lap agreed.
"That name don't ring no bells," said one of the two officers manning the door at the Gulf County Courthouse in nearby Port St. Joe. They were amazed to learn that a celebrity of his stature lives in Wewa. They gathered around the front desk computer to look him up and see where he lives.
"Honeyville's a real close-knit community," the first officer said, referring to the part of Wewa that Buchanan calls home. He opined that it's weird to be a public figure on the internet and practically invisible in your hometown. After thinking about it for a few minutes, he said he seemed to recall Buchanan had black Labrador retrievers when he first moved in.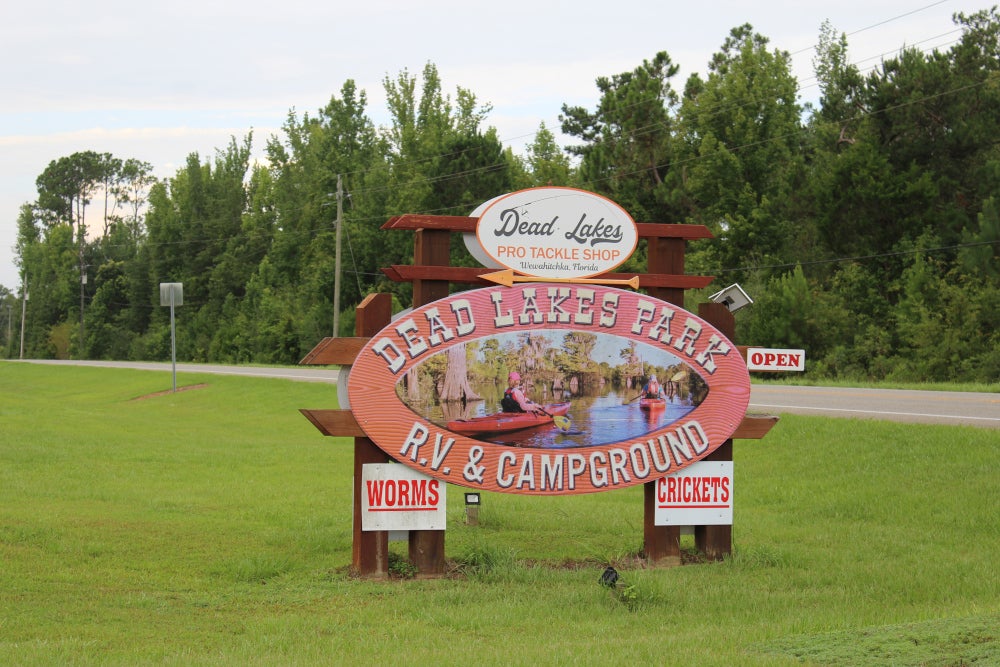 The same scenario played out at the library, in local businesses, and at a meeting of the Gulf County Democratic Party. The dozen people who attended the meeting were so curious they requested a brief speech about Catturd. Upon learning that Buchanan wrote science fiction novels, both librarians went hunting the stacks for a sci-fi book by a local writer whose first name is Phillip. The author turned out to have a different last name.
In a town where everybody knows everybody, almost no one knows Catturd. And that's just how Buchanan likes it.
"I mainly keep to myself and hardly anyone in my small town knows who I am, and probably wouldn't care if they did," he said in an email.
He also said he doesn't get involved in local politics because he wants his home to be a "sanctuary" from the political arena.
From the Groovy Grapes to Twitter
Buchanan spent his twenties and thirties trying to find his place in the world—with limited success. Multiple marriages didn't work out. Playing guitar and singing in a rock band called the Groovy Grapes didn't quite work out either.
Rolling Stone reports that the producers who worked on Beck's Odelay were interested in Buchanan's band and its mid-'90s, grunge-infused rock.
In 2018, not long after he bought a two-bedroom house in Wewa, Buchanan, then 54, unexpectedly stumbled onto the gig that would make him famous. That fall, he created a Twitter account with the handle @Catturd2.
Via email, Buchanan said he'd lurked on Twitter for years until a deeply felt personal loss inspired him to start tweeting.
"After a lifetime of playing guitar and slinging hammers, using power tools, and working hard—out of the blue, I developed bad arthritis in my fingers. It started with my index fingers and in the period of a few short months, I sadly lost the ability to play guitar," he wrote. "This was a huge blow to me—I was lost."
Music had been a part of his life since childhood, he said. His days of playing in the Groovy Grapes were long gone, but he still enjoyed spending evenings writing songs with his guitar. Seeking a creative outlet, he turned to writing sci-fi and tweeting.
His Twitter presence was heavily political from the start. Buchanan also shied away from local issues. On Oct. 10, 2018, the day Hurricane Michael tore through Gulf County as a Category 5 storm with 160 mile-an-hour winds, Buchanan tweeted, "Goodnight folks… Always remember. Obama hates the USA. Hillary uses the USA[.] Trump loves the USA." He would later document the damage the hurricane wrought.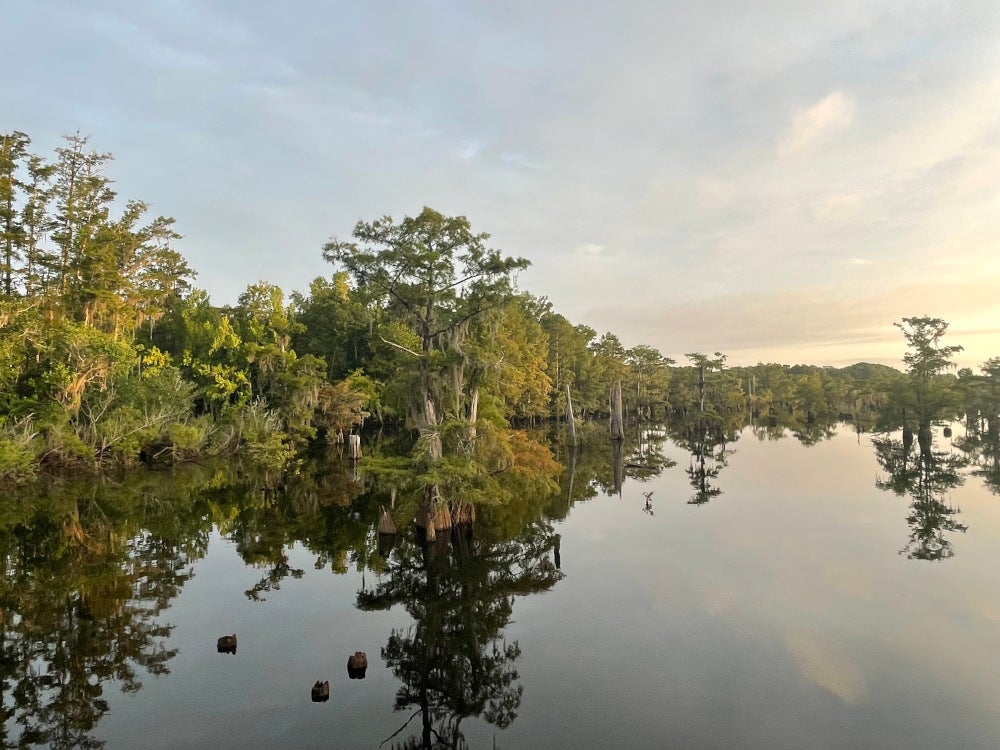 By quote-tweeting people like conspiratorial far-right troll Jack Posobiec and conservative pundit Dan Bongino and penning tweets in his caustic, unfiltered style, Catturd swiftly gained Twitter followers, bringing him both acclaim and hatred.
Within months of creating the account, Buchanan was getting retweeted by some of the most prominent conservative influencers online. His tweets about election fraud in 2020, a claim he keeps hammering to this day, catapulted him to the pinnacle of right-wing retweets: Trump himself. (There is no credible evidence that fraud affected the election outcome.) Today, there are entire accounts dedicated to loving—and loathing—him.
His following is impressively built as a textbook reply guy who sticks to two subjects—politics and his pets—and there's no indication that Buchanan inflated his follower count inorganically, though he does increase his reach by subscribing to Twitter Blue. But he did not answer when this reporter asked if he was paid to tweet.
As Catturd, Buchanan often comes across as venomous and angry—except when he writes about his animals. His posts about his six cats and six dogs stand in sharp contrast to tweets declaring "dumbf*cks vote blue" and calling Sen. Mitch McConnell (R-Ky.) a "little b*tch" for not supporting America first candidates who support isolationist policies, such as no longer meddling in foreign affairs, providing international aid, and belonging to treaty organizations like the United Nations and the World Health Organization. He once retweeted a photoshopped sexual image of President Joe Biden with his face buried in Ukrainian President Volodomyr Zelenskyy's butt. A few tweets earlier, he shared a photo of his dog "mama Sweetie" feeding some of her 10 puppies while the others slept around her, their furry little bodies sated from mother's milk.
He told the Daily Dot that he dreams of turning his property into a sanctuary for abused and abandoned pets that he'd call the Catturd Rescue Ranch, "just because I think it's funny."
"I'm trying to make enough money to be able to do this when I'm gone. It's the one thing I really want to leave behind," he said.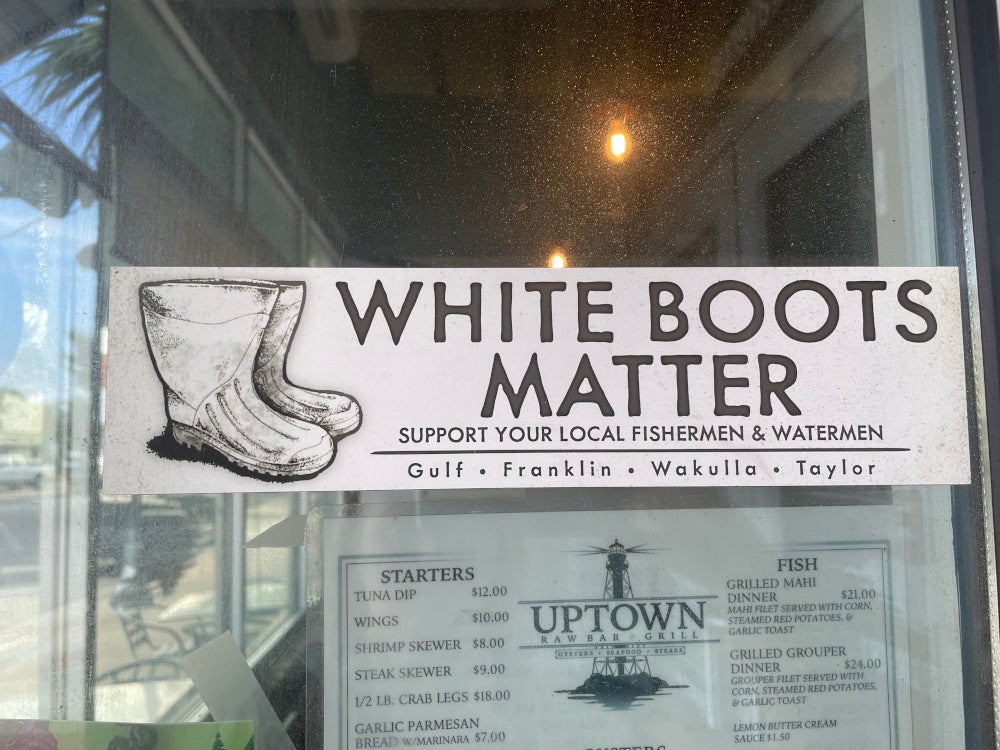 When he writes about the joy animals bring him, it's almost possible to forget that Buchanan and Catturd are the same person. Yet the man who named a puppy "Wiggles" is the same person who recently called Robert F. Kennedy, Jr.'s nephew a "pathetic weasel" for condemning his uncle's false claim that COVID-19 was designed to spare Ashkenazi Jews and Chinese people.
Buchanan directs his ire, of which he has plenty, at Republicans, but he reserves his most scathing commentary for the other side of the aisle. He's made something of a cottage industry of trolling Rep. Alexandria Ocasio Cortez (D-N.Y.). On a recent episode of his podcast, Live from the Litter Box with Jewels and Catturd, he called Attorney General Merrick Garland a "brown shirt Nazi," and liberals "garbage, trash, scum," saying of them, "I can't stand you… At every step of your life, I hate you."
Via email, he said that his rant about hating Democrats wasn't directed at individuals, but at their politics. In his view, calling liberals "trash" and saying he hates them is merely his way of disagreeing with their opinions.
"For example, if someone tells me that men can have babies, I really don't care what that person has to say about anything forever. I won't participate in their delusions nor do I have time for justifying insanity," he said.
But Buchanan insists that he doesn't categorically hate all liberals; he just despises their views.
"I do, however, have a genuine love of people outside of politics and can keep the two issues separate," Buchanan wrote. "I treat everyone with respect when I meet them and believe most people are genuinely good when you can get outside politics."
Buchanan also said he loathes both political parties and hates voting for the "worthless Republican Party" but feels the left is "so batsh*t crazy," he doesn't have any choice. He seems not to know or care that this is a similar refrain people on the left say about their political counterparts.
Buchanan frequently says that he has no idea why he has attracted millions of followers. He said he never expected to get more than a few hundred and attributes his success as Catturd to "blind luck." He said he thinks it's funny that people are so intrigued by him when he's just a regular guy who shares his opinions, makes jokes, and posts about his pets. Buchanan conceded that the internet has changed his life in both good and bad ways, and said that being anonymous wasn't really something he cared about so much as a gag that grew funnier the longer it lasted.
"But I soon learned, if you have an opinion the left doesn't like—you will be harassed, stalked, your life threatened. You must be destroyed," he said. "Some on the right did the same thing."
He may be one of the biggest conservative influencers online, but Buchanan doesn't feel like he fits in with his cohorts. He said he doesn't attend any of the many events he's invited to because he's "not a suit-and-tie guy" for whom taking selfies and hobnobbing at parties holds any appeal. To Buchanan, it's weirder to post tons of selfies than it is to be simultaneously famous and invisible.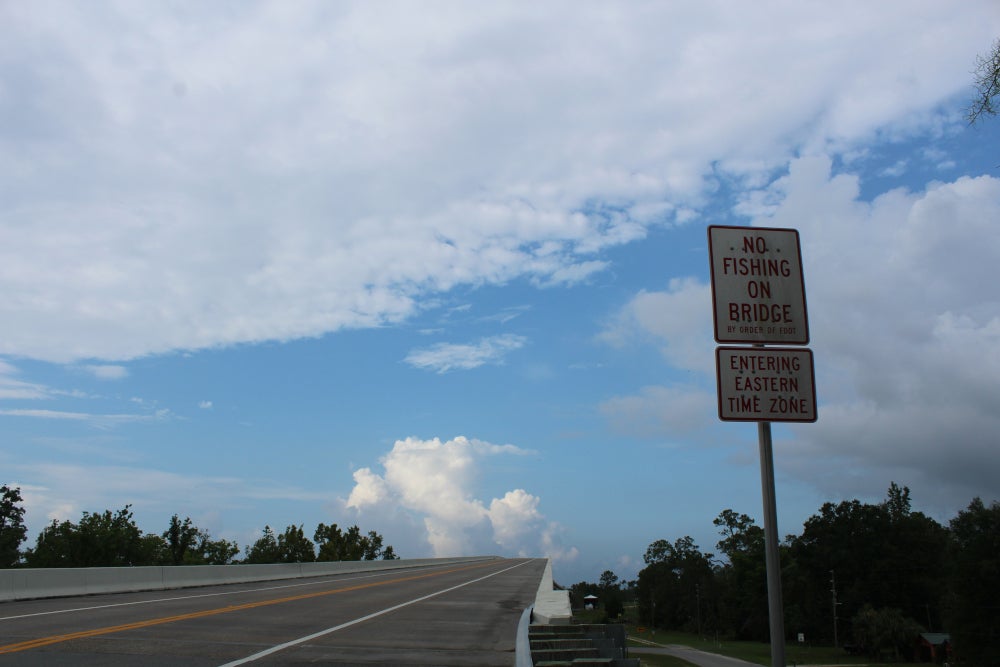 "The truth is I enjoy playing with my dogs, going to the beach, being out in nature, or writing my stories, much more than going to a red carpet event—and it's not even close," he said. "I guess if journalists wrote the real truth about me, nobody would want to read it. lol."
"I'm a mostly boring 58-year-old who doesn't care about wealth, fancy things, socializing 24/7, or being in the in-crowd."
That might be true in Wewa, but he clearly relishes being internet famous. He celebrates follower count milestones—he once tweeted about planning a music festival to celebrate reaching 1 million on Twitter, which he naturally called "Turdstock"—and told the Daily Dot he "absolutely adore[s]" his fans. He may have never expected to be famous, but Buchanan has gotten used to the trappings of fame. He was outraged when Twitter paid a portion of ad sales to influencers earlier this month, but left him out.
The influencer next door
Even before he was outed by Rolling Stone—which spoke to an ex-wife who was surprised to learn that her musically gifted, handsome ex had become a MAGA influencer—and QAnon Anonymous—which exposed his real name and where he lives—Buchanan largely steered clear of his fellow townsfolk.
On Feb. 20, 2021, he called the cops to report a potential threat to public safety. Records the Daily Dot obtained from the Gulf County Sheriff's Office state that a Phillip Buchanan who lives at his address called the police a little after 6pm to report seeing a white male in a black hoodie near the drive-thru liquor store. The report states that Buchanan thought the male had a rifle, so he went home and called the cops. When the police arrived, they found a 13-year-old carrying a BB gun. They gave the boy and his uncle, who was with him, a verbal warning and sent them on their way.
After calling the cops on the boy, he tweeted, "Are we having fun yet?" and lamented that he misses Rush Limbaugh "BAD."
If he got to know them, however, Buchanan would probably find he has much in common with people in Wewa, which local resident Brian, a military veteran who said he served in Iraq and Afghanistan, referred to as a "well-defined conglomerate of nobodies."
The town is filled with white, Christian, gun-owning Trump supporters just like him. Wewa is so steeped in Christianity that many businesses and the library are closed on Wednesdays because there's church that night. Trump won three out of four votes in Gulf County in 2020. Today, plenty of houses proudly display Trump signs of both the official and handmade variety.
On a recent summer afternoon, Wewahitchka Mayor Phillip Gaskin had just finished mowing grass by the Dead Lakes. Clad in overalls, with a hat and long sleeves to protect him from the merciless Florida sun, Gaskin was ready for cold beer and conversation. He apologized profusely for making an obscene gesture at the local carpenter giving me a tour of town with his little dog, JoJo.
"I didn't know there was a lady in there," he said more than once in a Southern twang that, coupled with his easy nature and working man attire, could make an outsider surprised to learn that he's not only the mayor but also a mechanical engineer.
Gaskin and the carpenter lingered between their trucks, swapping stories about Hurricane Michael, business, and the good times they had at a bait shop Gaskin ran before a bout with cancer. One boasted that the store sold more beer than any other establishment in town. Patrons had a tradition of buying rounds for the house; sometimes, there'd be upward of 30 people crammed inside, drinking beer and chewing the fat.
Gaskin, a Republican who supports Trump but thinks he'd be better served by talking less and spending more time with his "beautiful wife," was stunned to learn about his famous constituent.
"I'm gonna look him up," he said.
If past is prologue, it's not likely they'll crack a joke or a cold one together anytime soon. For that, Buchanan would have to open his gate and let people in.


We crawl the web so you don't have to.
Sign up for the Daily Dot newsletter to get the best and worst of the internet in your inbox every day.