On July 26, 2017, President Donald Trump announced a ban on transgender military members over Twitter. The president claimed he had consulted with both "generals" and "military experts," concluding that transgender troops would "burden" the U.S. military and therefore should not serve.
An enormous backlash quickly followed, as activists and analysts alike criticized the president over the decision. The initial ban has since been revoked but the issue still lingers on. Here's the latest on the White House's attempt to ban transgender service members.
What was the first transgender military ban?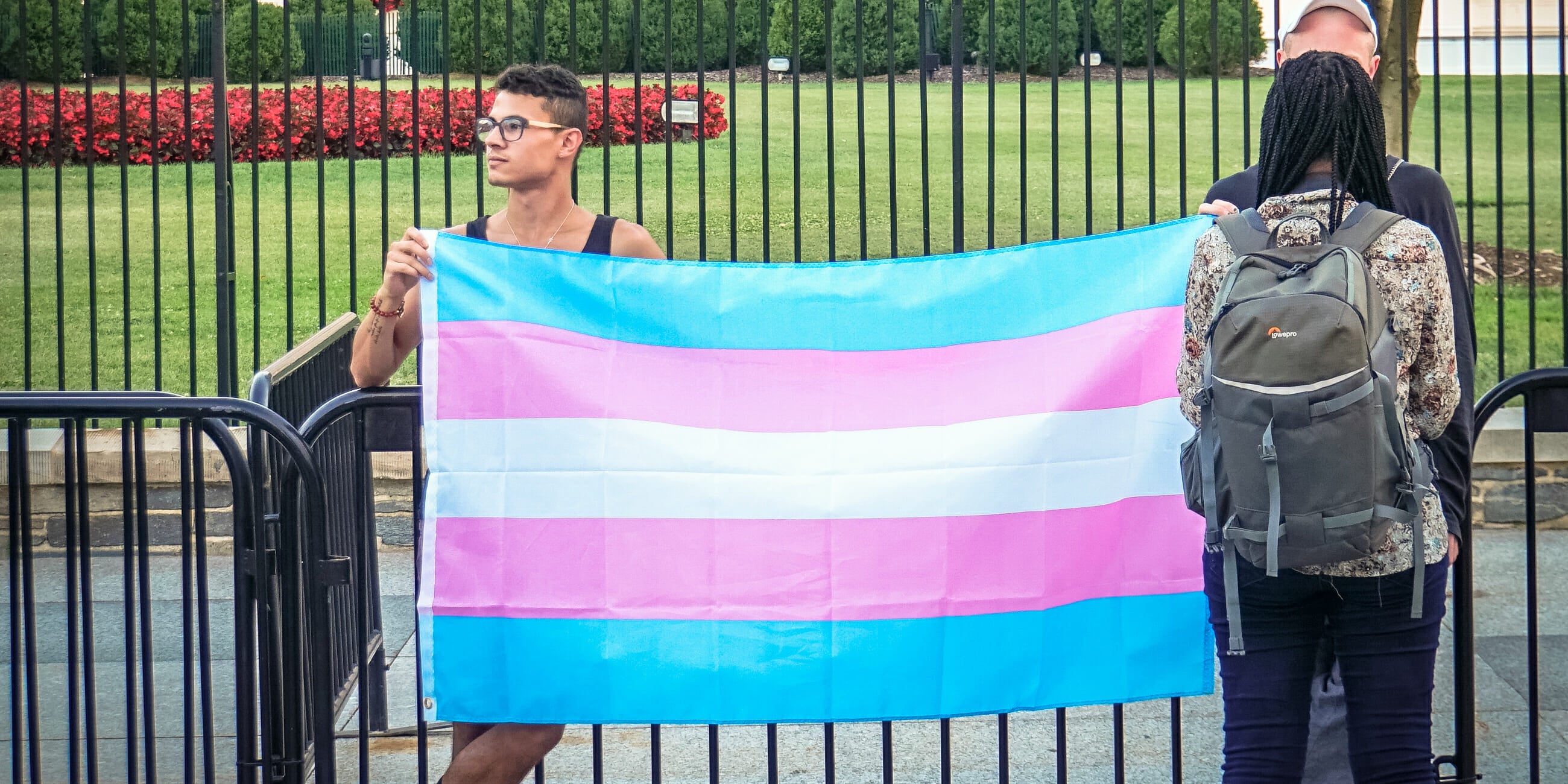 In late July, President Trump vowed to ban transgender troops from serving "in any capacity" in the military, saying the government "will not accept or allow" transgender troops. The administration later released a guidance memo on the ban in late August, banning the military from accepting transgender troops from the memo's publication to Jan. 1, 2018. That memo has since been blocked by federal judges.
After consultation with my Generals and military experts, please be advised that the United States Government will not accept or allow……

— Donald J. Trump (@realDonaldTrump) July 26, 2017
….Transgender individuals to serve in any capacity in the U.S. Military. Our military must be focused on decisive and overwhelming…..

— Donald J. Trump (@realDonaldTrump) July 26, 2017
….victory and cannot be burdened with the tremendous medical costs and disruption that transgender in the military would entail. Thank you

— Donald J. Trump (@realDonaldTrump) July 26, 2017
The August memo vowed to keep current transgender service members in place within the military as Trump's cabinet figured out how to "address" their service, which would come after the administration received guidance from the Pentagon in late February of 2018. It also called on the Pentagon to end funds for "sex-reassignment" (which advocates call "gender confirmation") surgery by March 23, 2018. Until then, Sec. Mattis called for transgender troops to continue to serve under interim guidelines set up by the Obama administration.
READ MORE:
What is the second transgender military ban?
On March 23, the White House released a new memo changing the initial transgender military ban. The policy, which was made public from a U.S. District Court filing in Seattle, revokes Trump's previous August 2017 order banning transgender service members. Instead, it calls on the Secretary of Defense and Secretary of Homeland Security to "implement any appropriate policies concerning military service by transgender individuals."
But this may lead to a substantial ban on transgender service members from the Pentagon. Sec. Mattis wrote a policy recommendation to the president on Feb. 22, 2018, stating "there are substantial risks" associated with enlisting and maintaining transgender people with a gender dysphoria diagnosis in the armed services. He therefore recommended that transgender people with gender dysphoria be disqualified from the military unless they have been "stable for 36 consecutive months in their biological sex prior to accession," if they "do not require a change of gender" and "remain deployable" after receiving a gender dysphoria diagnosis while serving, or if they were serving with a gender dysphoria diagnosis before the policy change, in which they can continue service "in their preferred gender and receive medically necessary treatment" for gender dysphoria.
The new policy would otherwise outright ban transgender people who require or previously underwent a gender transition, and transgender people without a history or diagnosis in gender dysphoria may serve "in their biological sex."
Why does President Trump want to ban transgender troops?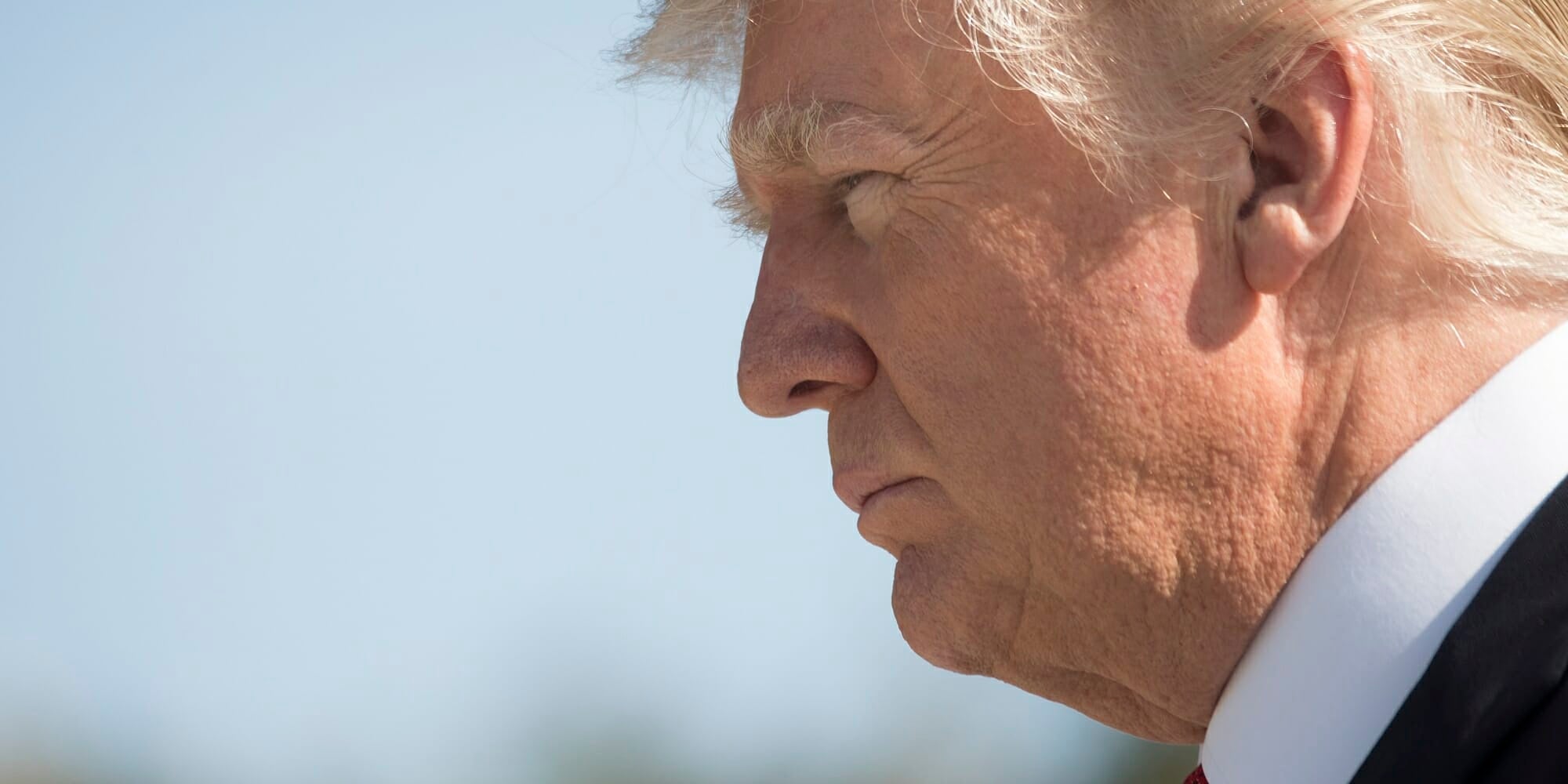 The president's reasoning is mixed. In his original tweets, Trump stressed that supporting transgender people in the military would be too expensive for the Defense Department due to medical costs associated with transgender healthcare treatment.
"Our military must be focused on decisive and overwhelming victory and cannot be burdened with the tremendous medical costs and disruption that transgender [sic] in the military would entail," Trump tweeted. Activists have since pointed out that Defense Department spending is relatively small for trans care compared to other projects from the Pentagon.
The ban itself appears to come from an attempt to earmark money for Trump's biggest campaign promise, a border wall between Mexico and the U.S., Politico reports. While drafting a bill that would provide spending for the wall, House Republicans were split on funding gender confirmation surgeries for transgender troops. The House's GOP leadership refused to pull money for the operations, so naysayers in the House asked Trump to help.
Instead of sorting the problem out, Trump decided to announce a transgender military ban. As of yet, the border wall has not received the funds it needs for construction.
How have the bans been received?
Almost universally, Trump's announcement was condemned. Activists took to the streets across the country, with protests in New York, San Francisco, and Washington, D.C., among other locations. Celebrities and entertainers from St. Vincent to Sam Smith turned to Twitter in outrage, and journalists from Olivia Nuzzi to Jessica Valenti called out the ban, comparing it to fascism and criticizing it as "bullshit," respectively.
https://twitter.com/JessicaValenti/status/890201306081763328
To all the trans folks currently serving in the military thank you for your service. I am sorry your "commander in chief" doesn't value it.

— Laverne Cox (@Lavernecox) July 26, 2017
#ProtectTransTroops #ProtectTransTroops #ProtectTransTroops #ProtectTransTroops #ProtectTransTroops #ProtectTransTroops !!!!!!!!!!!!!!!!!!!!

— Sam Smith (@samsmith) July 26, 2017
"BREAKING: Trump: Transgender people will not be allowed to serve `in any capacity' in the US military." ODIOUS OGRE.

— St. Vincent (@st_vincent) July 26, 2017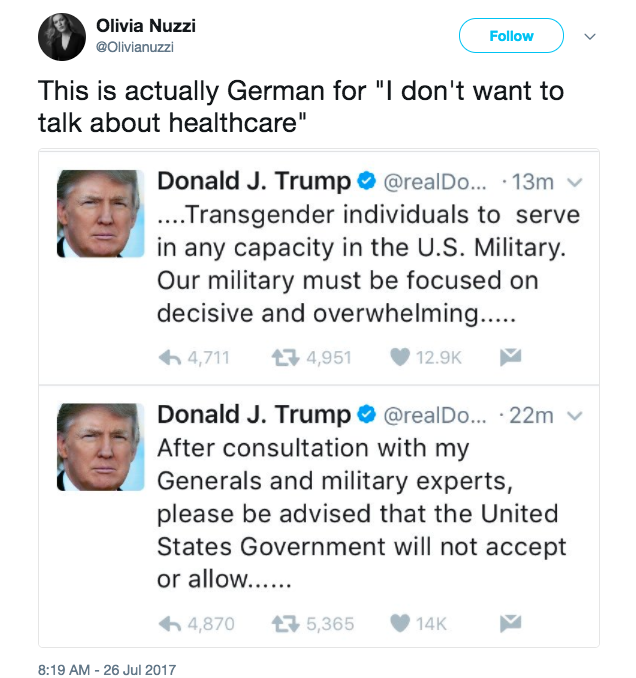 ALL those who defend our right to live freely should be able to serve freely! There are THOUSANDS currently serving! #ProtectTransTroops

— KATY PERRY (@katyperry) July 26, 2017
Politicians also criticized Trump's move, seeing the ban as an inflammatory attempt that simply hurts transgender people who wish to serve in the armed forces. Democratic politicians from Rep. Mark Takano to Sen. Kamala Harris sharply rejected the president, and even Republicans Sen. Orrin Hatch and Sen. John McCain pushed back against the announcement. While backlash to the trans military ban wasn't necessarily bipartisan, it certainly crossed party lines.
Every proud patriot willing to risk their life for our country should be able to serve.

— Kamala Harris (@SenKamalaHarris) July 26, 2017
The president just went on Twitter to attack 15,000 trans service members who are risking their lives to protect our freedom. How brave.

— Mark Takano (@RepMarkTakano) July 26, 2017
Transgender Americans in military are heroes like anyone else risking their lives to defend us. @POTUS is wrong: https://t.co/3bGVPCdzMI

— Cory Booker (@CoryBooker) July 26, 2017
.@POTUS attacks on #transgender troops are wrong. If you serve your country, we should have your back. #LGBT

— Rep. Derek Kilmer (@RepDerekKilmer) July 26, 2017
POTUS decision banning transgender Americans from the military amounts to discrimination against soldiers serving their country. It's wrong.

— Rep. Ed Perlmutter (@RepPerlmutter) July 26, 2017
69 years ago, President Truman desegregated the US Military. This morning, @POTUS turned anti-#trans prejudice into policy.

— Nancy Pelosi (@SpeakerPelosi) July 26, 2017
Senator Hatch's full comments on the issue of transgender Americans in the military. #utpol pic.twitter.com/EDS6JRXJaj

— Senator Hatch Office (@senorrinhatch) July 26, 2017
Was the trans military ban blocked?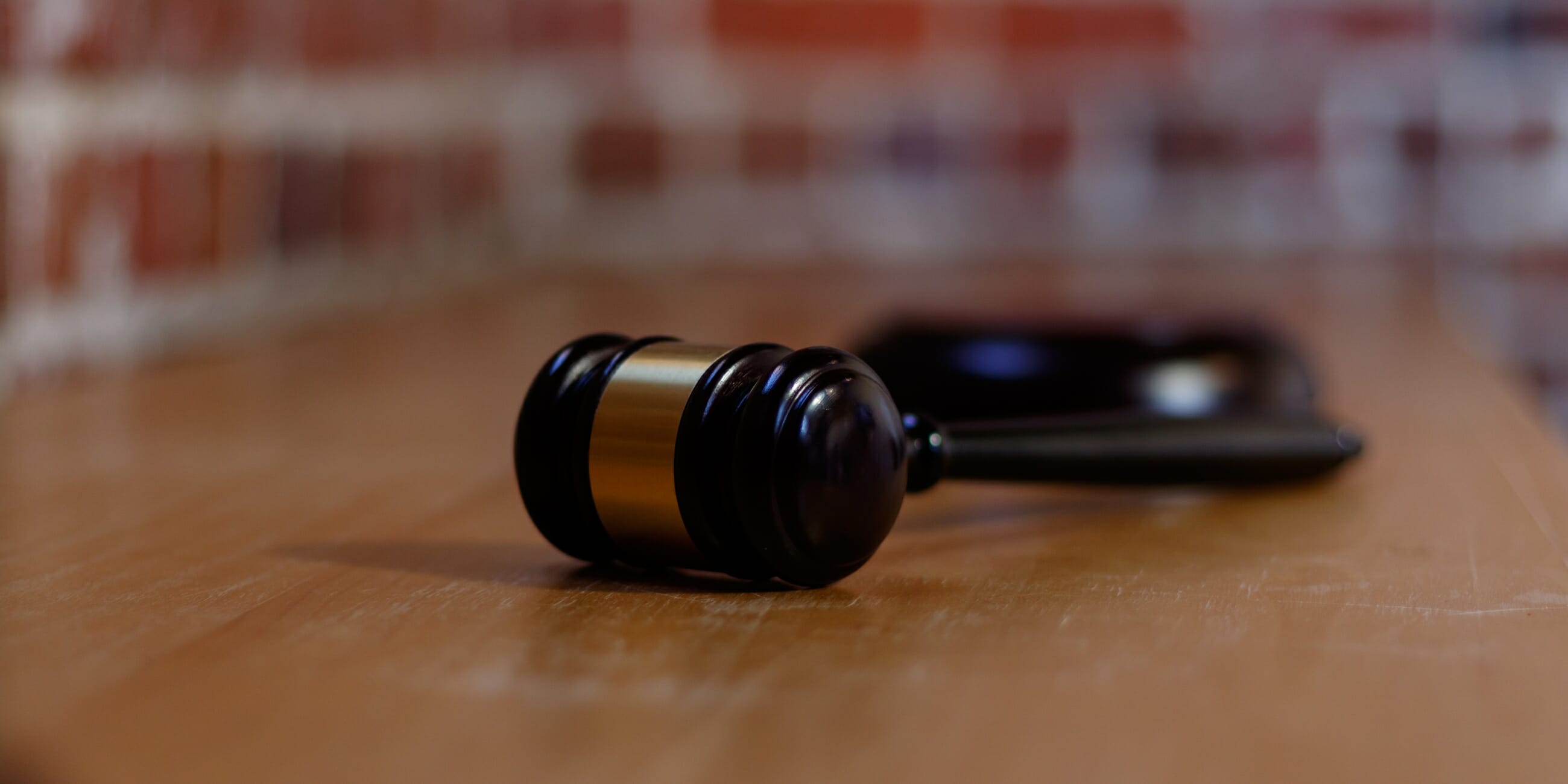 After the Trump administration announced its second trans military ban, U.S. District Judge Marsha Pechman blocked the new ban on April 13, calling transgender people a "protected class" and ruling that "any attempt to exclude [transgender people] from military service will be looked at with the highest level of care," HuffPost reports.
Pechman further stated that the federal government did not identify "even one General or military expert" that Trump consulted before implementing the transgender military ban, leading her to conclude that the move was "devised by the President, and the President alone."
READ MORE:
Transgender military ban news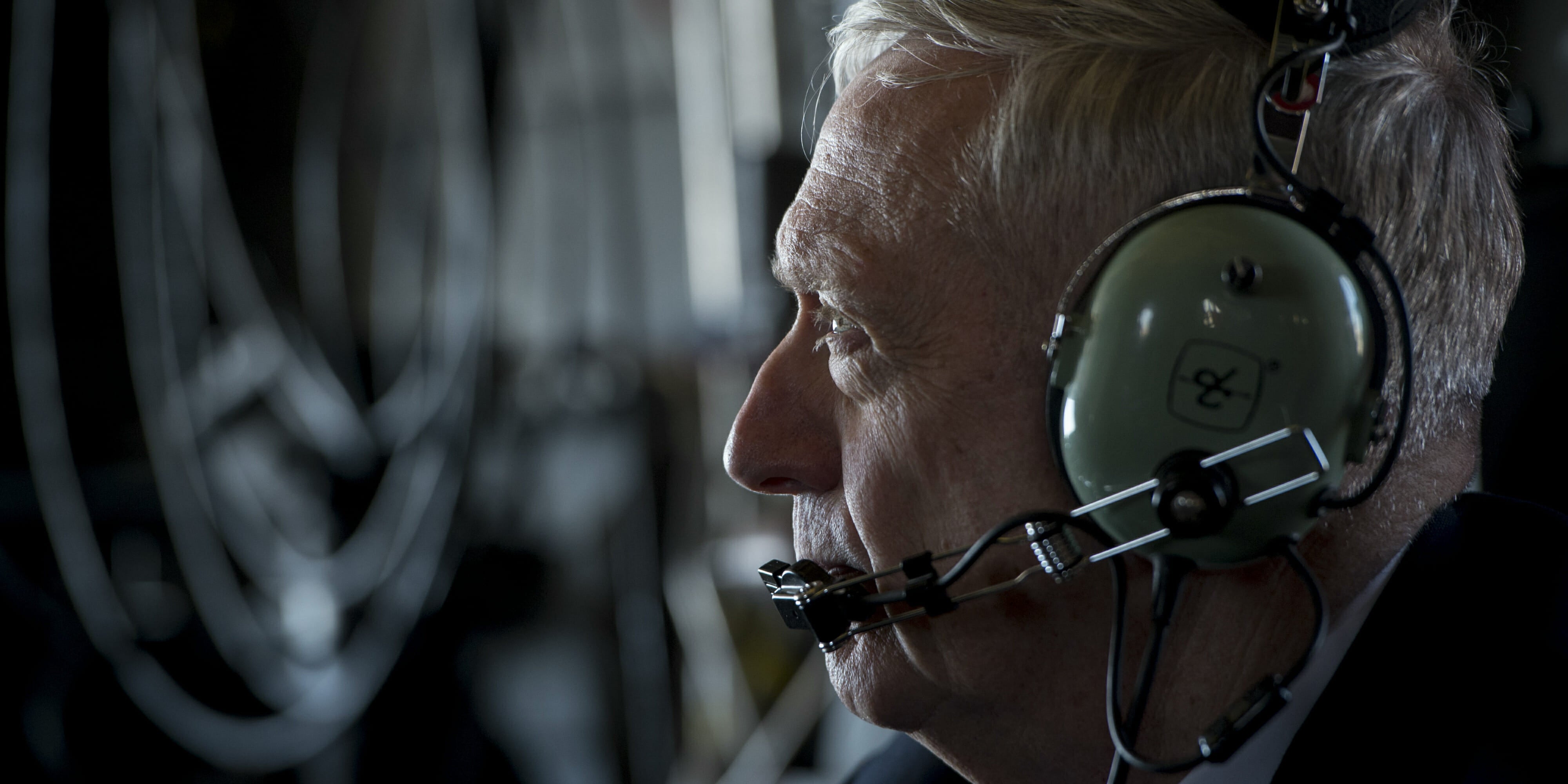 As of Jan. 1, 2018, transgender service members could openly enlist and serve in the armed forces. On Feb. 23, the U.S. military's first openly transgender person signed a contract to enlist in the U.S. military.
President Trump's latest March 2018 memo gives the Defense Department full discretion over integrating transgender troops, so it ultimately falls to the Pentagon to decide how to implement any future bans. For now, it's unclear if these policies have been officially implemented as of yet.
Lambda Legal argued for a "permanent block" against the trans military ban in court on March 27. On April 13, U.S. District Judge Marsha Pechman blocked the Trump administration from implementing the trans military ban once again, concluding that trans people have "long been subjected to systemic oppression" and are thus "a protected class," the Hill reports.
A March 30 poll from Economist/YouGov further finds that nearly half of Americans polled favor transgender troops serving in the military. Only 34 percent oppose trans troops serving.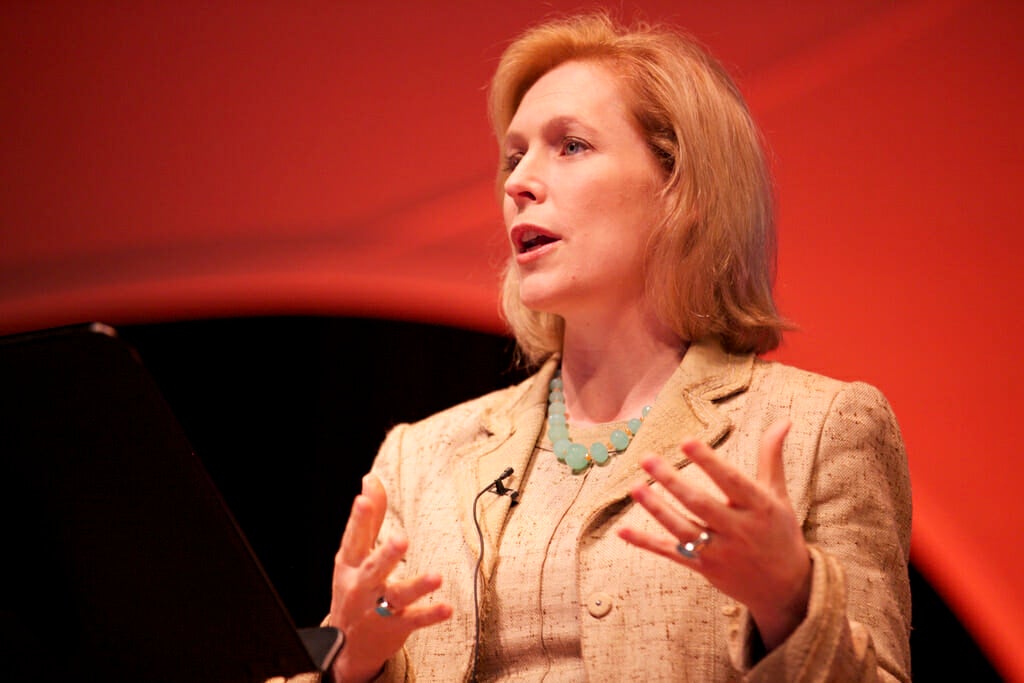 In late May, a bipartisan amendment was introduced to the House Rules Committee that would return the military's transgender policy to those practiced under the Obama administration in 2016. Proposed as a change to the National Defense Authorization Act for Fiscal Year 2019, the amendment would let transgender recruits join the armed forces as well, according to the Los Angeles Blade. If the amendment is passed, the White House would not be able to ban transgender troops from serving without an act from Congress.
Sen. Kirsten Gillibrand (D-N.Y.) is set to introduce a similar amendment in the Senate once the chamber's own defense authorization bill is in committee.
Editor's note: This article is regularly updated for relevance.