We crawl the web so you don't have to.
Sign up for the Daily Dot newsletter to get the best and worst of the internet in your inbox every day.
Hello fellow citizens of the internet! Andrew here. Welcome to today's edition of web_crawlr.

Today's top stories are about: A Burger King customer finding mold on their chocolate pie, how President Biden's beach bod is once again captivating and incensing people online, a look at the BookTok hockey drama that is taking over the internet, and an opinion piece about why we need to bring back the double feature amid the success of Barbie and Oppenheimer.
After that, our Culture Reporter Michelle has a "Now Streaming" column for you.
See you tomorrow!
— A.W.
---
⚡ Today's top stories
A Burger King customer had a not-so-sweet experience with their recent order, revealing that their Hershey's dessert contained what looks to be mold.
Shirtless beach photos of President Joe Biden, published by a reporter, are captivating—and incensing—the internet. Just like last time.
Involving BookTok, an NHL team, and people's comments about one player in particular.
If anything else might come out of Barbenheimer, I hope it's this: We get more big-screen double features again.
---
We crawl the web so you don't have to. Sign up to receive web_crawlr, a daily newsletter from the Daily Dot, in your inbox each day.
---
📺 Now Streaming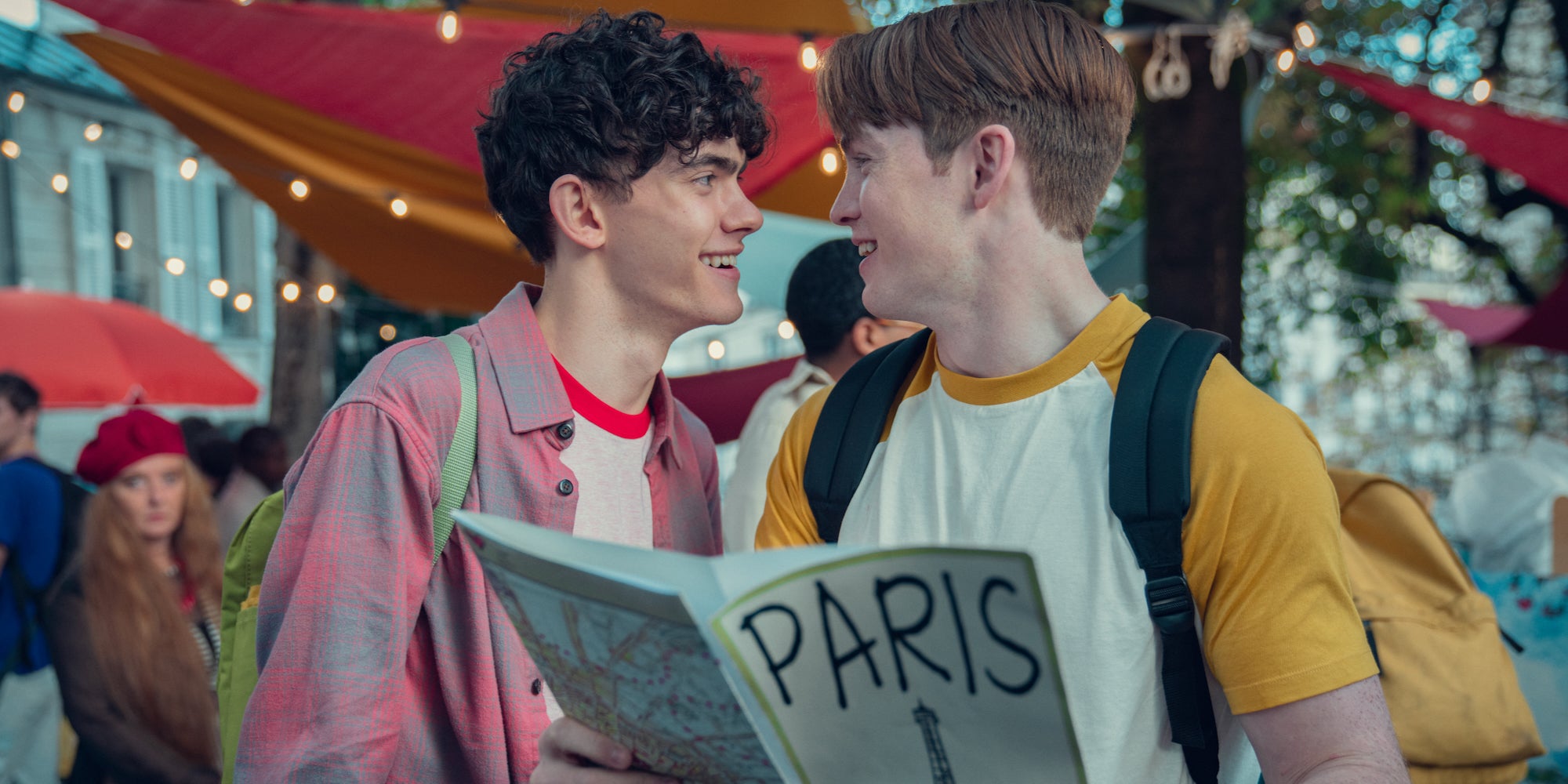 'Heartstopper' continues to be a miracle of a show
In each edition of web_crawlr we have exclusive original content every day. On Wednesdays our Culture Reporters Audra Schroeder and Michelle Jaworski review or analyze the latest streaming content in their "Now Streaming" column. If you want to read columns like this before everyone else, subscribe to web_crawlr to get your daily scoop of internet culture delivered straight to you inbox.
---
🕸️ Crawling the web
Here is what else is happening across the 'net.
🎞️ A viral video captured the moment a man heckled three young women posing for a picture in front of the Barbie movie poster.
🍪 This Tim Hortons customer claims they caught workers eating cookies and putting them back on the shelf for customers.
🍩 One McDonald's customer was perplexed to go through their local drive-thru and see non-McDonald's items on the menu, unaware of a brand collaboration between the golden arches and donut maker Krispy Kreme.
🔮 Get your fix for all things wizardry with the best magic movies that aren't Fantastic Beasts.*
💔 Dating is rough these days, which is perhaps why this particular TikTok sound is resonating so much.
👨‍🚒 A video went viral of a girl and her roommates accidentally ordering their dinner to a fire station across the street from their apartment. Viewers say this is their new "pickup move."
💼 A laid-off compliance officer highlighted how dangerously incompetent management allegedly was at their former employer in a r/antiwork blog post that vent viral on Reddit.
🍽️ After stopping by a Cracker Barrel for a meal, a customer claims they walked out of the establishment due to mistreatment from two workers.
👨‍👩‍👦 From the Daily Dot archive: Why some mommy vloggers are taking their kids out of the spotlight.
*The Daily Dot may receive a commission in connection with purchases of products or services featured here.
---
👋 Before you go
When Taylor Swift fans say they want tickets, they mean concert tickets.
But one fan ended up with a traffic ticket instead after she assumed that the police sirens she heard were part of the introduction of Swift's song, "No Body No Crime."
TikTok user Kassidy Glover (@kassidy.glover) posted the clip, which shows her sitting in her car, listening to "No Body No Crime," from the singer's Evermore album.
"When I realize it wasn't the intro to 'Nobody No Crime' and I was actually getting pulled over," Kassidy writes in the text overlay. She covers her mouth and laughs at her mistake as red and blue lights flash behind her.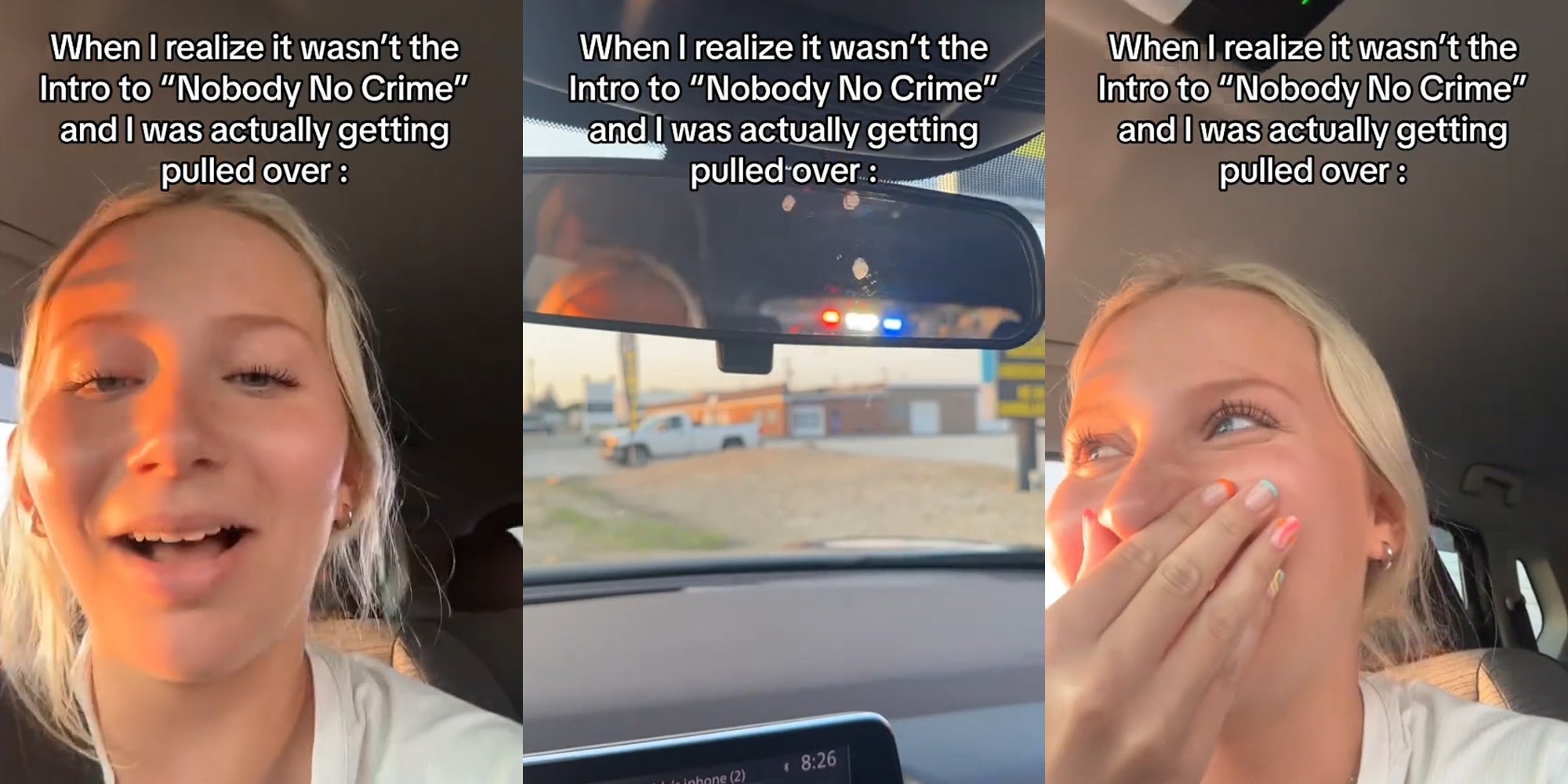 ---
🎶 Now Playing: "Just Like Heaven" by The Cure 🎶