We crawl the web so you don't have to.
Sign up for the Daily Dot newsletter to get the best and worst of the internet in your inbox every day.
Hello fellow citizens of the internet! Andrew here. Welcome to today's edition of web_crawlr.

We are kicking off the week with top stories about: A DoorDasher claiming someone left them a 6-cent tip, a Google employee vlogging the day she was laid off, an internet rights group urging the Supreme Court not to narrow Section 230, and a viral video where a Wendy's worker says a customer asked for 11 patties on their burger.
After that, our Tech Reporter Mikael has his weekly "One Dumb Conspiracy" column.
See you tomorrow!
— A.W.
---
⚡ Today's top stories
A DoorDash driver and user on TikTok has sparked discussion after claiming they are no longer accepting cash orders from the app following an incident.
The recent spat of tech layoffs seems to have caught everyone off-guard. Now, a user online has gone viral after sharing their experience on the day they were laid off from Google.
Digital rights nonprofit the Electronic Frontier Foundation (EFF) filed an amicus brief urging the Supreme Court not to narrow Section 230.
A Wendy's worker went viral on TikTok after revealing that a customer ordered a burger with 11 patties on it.
---
We crawl the web so you don't have to. Sign up to receive web_crawlr, a daily newsletter from the Daily Dot, in your inbox each day.
---
📺 Still watching
💰 SPONSORED
Netflix's Strong Black Lead sub-brand spotlights Black talent and titles, and celebrates contributions to the culture both on and off screen. Shop now for culturally relevant and inspirational merch like the Strong Black Lead hoodie in the official Netflix merch store.
---
🔍 One Dumb Conspiracy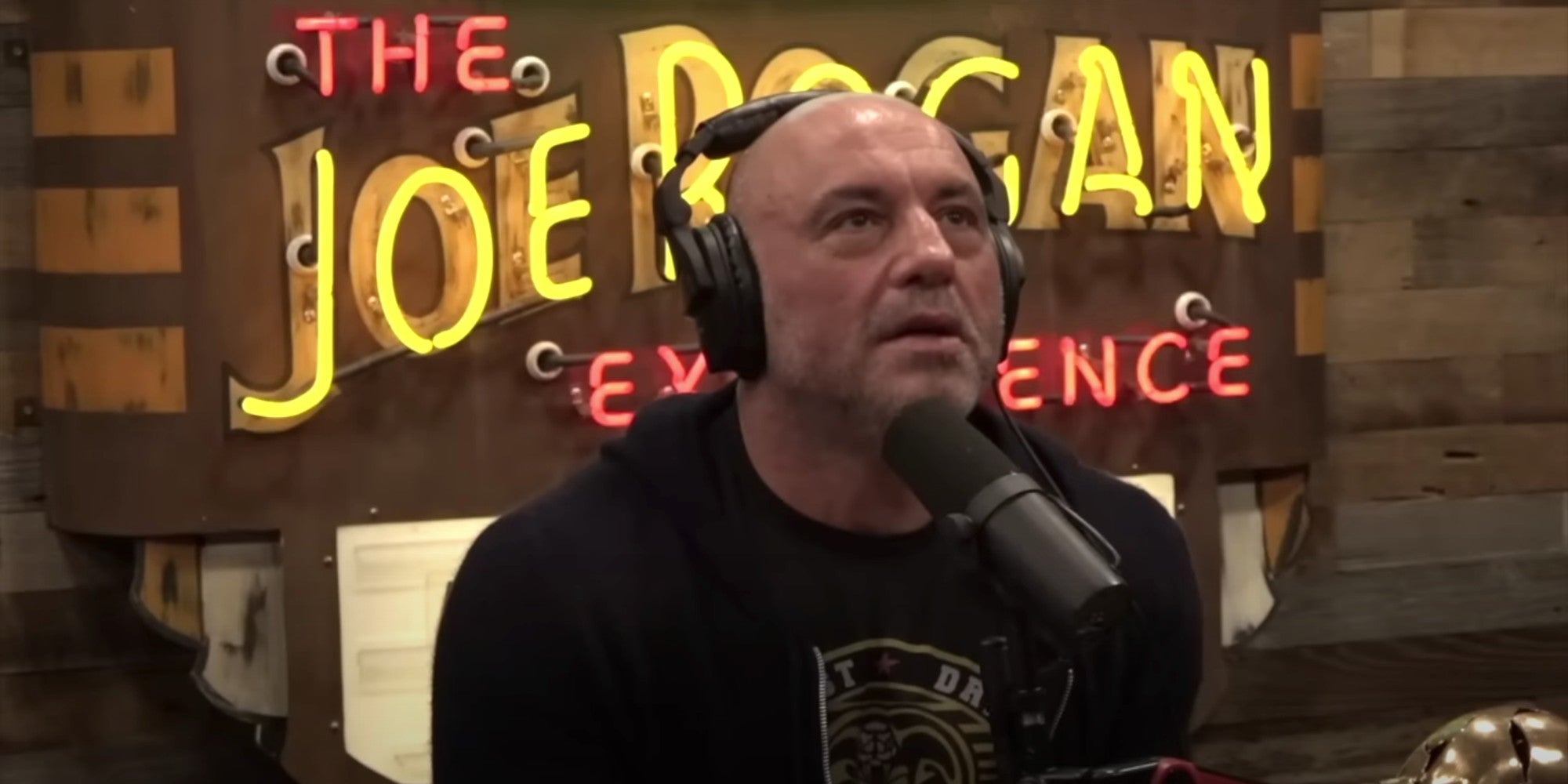 Don't fall for Joe Rogan's latest Instagram post
In each edition of web_crawlr we have exclusive original content every day. On Mondays our Tech Reporter Mikael Thalen debunks the most wild conspiracy theories swirling around the web in his "One Dumb Conspiracy" column. If you want to read columns like this before everyone else, subscribe to web_crawlr to get your daily scoop of internet culture delivered straight to you inbox.
---
🕸️ Crawling the web
Here is what else is happening across the 'net.
🍕 A Little Caesars customer is putting the chain on blast after it supposedly raised the price of the classic pizza from $5 to $7.49.
🧇 A TikToker shows a customer standing on the counter at Waffle House and insulting a worker for making a low wage in a now-viral video, sparking discussion about how much money Waffle House employees make.
🍴 Some people online who are either former or current food service industry employees are strongly urging customers to refrain from eating out due to blatant health code violations and behind-kitchen-doors scenes.
🗣️ Two workers went viral online after calling out their employer for making them return to the office for "the culture."
🥤 For years, the self-serve drink system has been simple: buy a cup, fill it up, and then, if you're still thirsty, simply fill it up again. Now, it seems like a new system from Pepsi is looking to change that.
💵 A user on TikTok has sparked a debate after sharing a video chastising a job applicant for requesting a starting wage of $17 per hour.
🤬 Fuel your hate-watching with movies so bad, they're actually…kind of good. These are the best worst movies you need to watch right now.*
🌐 From the Daily Dot archive: Is there a First Amendment right to assemble in the metaverse?
*The Daily Dot may receive a commission in connection with purchases of products or services featured here.
---
👋 Before you go
A woman went viral on TikTok after claiming a bouncer snapped her ID in half without explanation.
TikTok user Kristen (@kristen_nicoles) uploaded a video about the incident that has received 7.5 million views.
"I just came to this freaking bar and they snap my ID in half," Kristen said. "My real ID, they just snapped in half."
She held her hand up to the camera and showed that her ID was split in two.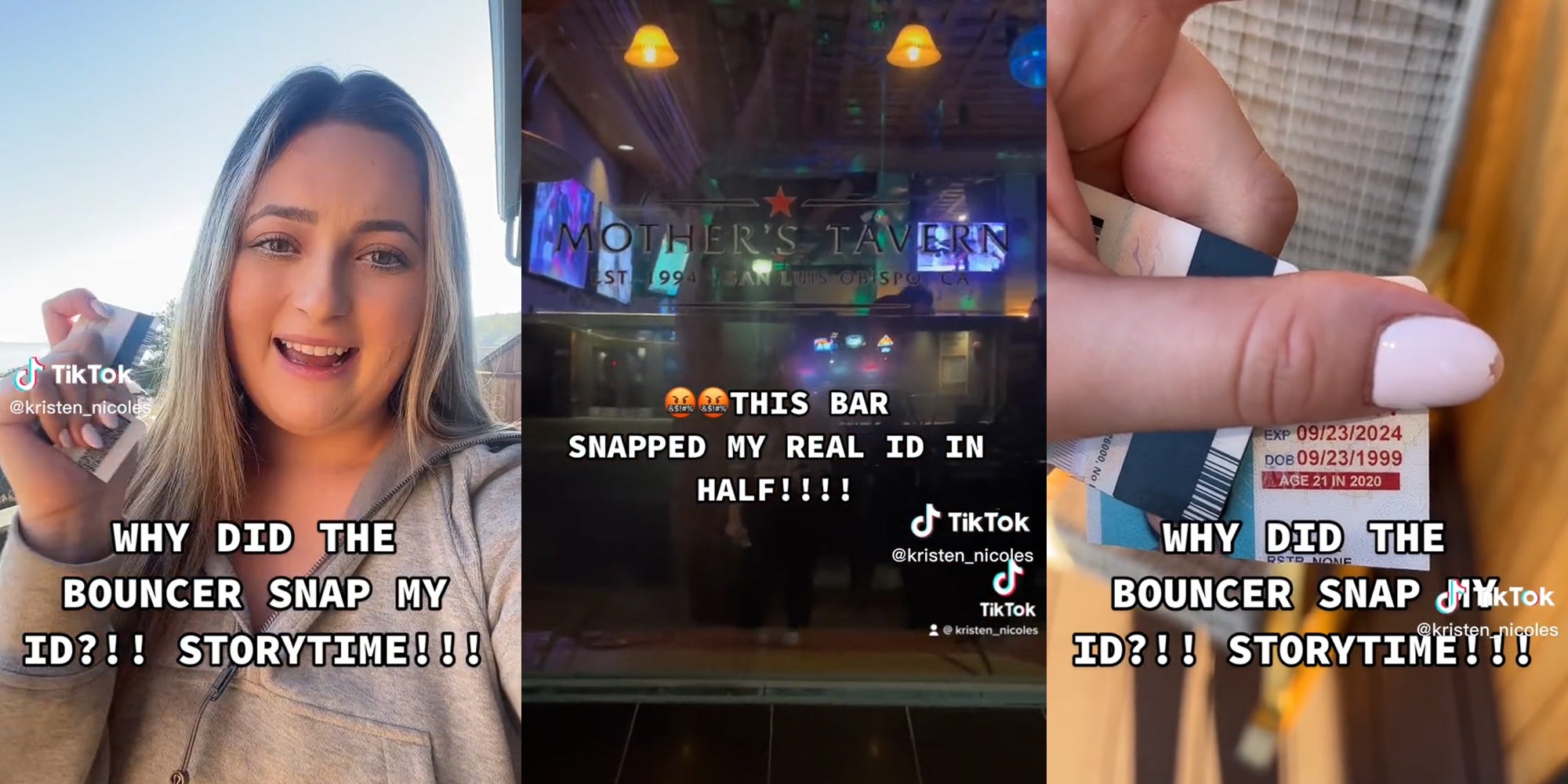 ---
🎶 Now Playing: "Null" by Cell 🎶