Presented by TAGS
When it comes to traveling, packing your carry-on is the worst part. The physical labor involved is enough to break anyone, but having to decide on what to wear days in advance – and how to get it there without becoming a wrinkled mess – is really what does us all in.
But as any frequent flier knows, you pick up a new travel tip almost every time you set sail. And after a lifetime of traveling all across the globe, TAGS creator Jackie Rose found a way to seamlessly mesh her background in fashion with her passion for travel.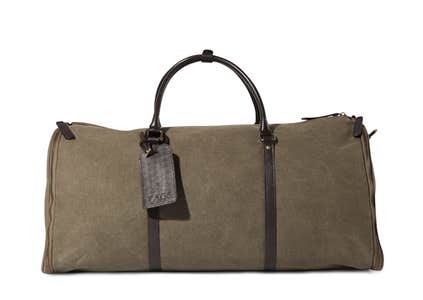 The company's motto is "Perfectly curated for the jet-set lifestyle; TAGS believes that comfortable living shouldn't require overplanning, overpacking, or over thinking."
TAGS designers pride themselves on crafting timeless apparel and luxury accessories that serve as staples across your wardrobe. Because when it comes to travel items, we all know versatility is just as important as the quality of materials. And TAGS not only understands that sentiment but completely reinvented it with the design of the Getaway Bag.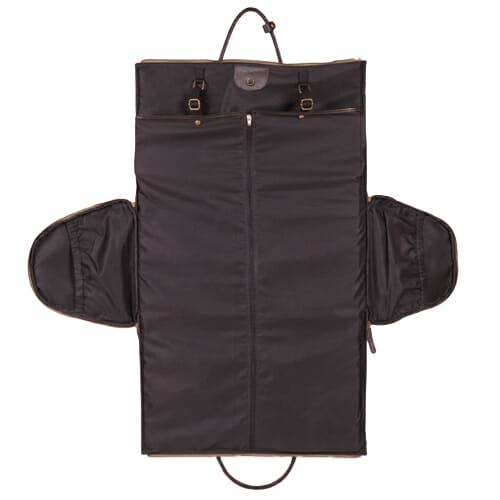 Made to resemble your average high-end weekender, this carry-on is actually a garment bag in disguise – and the ultimate travel companion for quick trips and vacays.
The durable canvas design unzips to store and protect your clothes (and undoubtedly, your carefree aesthetic). The bag also features leather handles that can be fastened together for no-fuss portability. And since it's available in two bold neutrals, black and olive, the Getaway Bag compliments any style and aesthetic.
The carry-on garment bag is available through TAGS for $129. But Daily Dot readers can get 15% off their first purchase when using the code DOT – just remember to plug it in before check out! If you spend $250 or more you'll receive the Getaway Bag for absolutely free and no code required since the discount applies automatically at checkout.  
The Daily Dot receives payment for sponsored content. This post does not constitute our endorsement or review of the product. Interested in promoting your brand or product? Email us at [email protected] to learn more.