Presented by USAopoly
Fans of the TV hit Supernatural know that Sam and Dean abide by certain rules to keep themselves safe. One of said rules is keeping innocent people out of harm's way—but rules were meant to be broken.
The Winchesters finally got a Supernatural card game, appropriately titled Save Your Souls. It breaks all the rules the brothers strictly obeyed…or so you thought!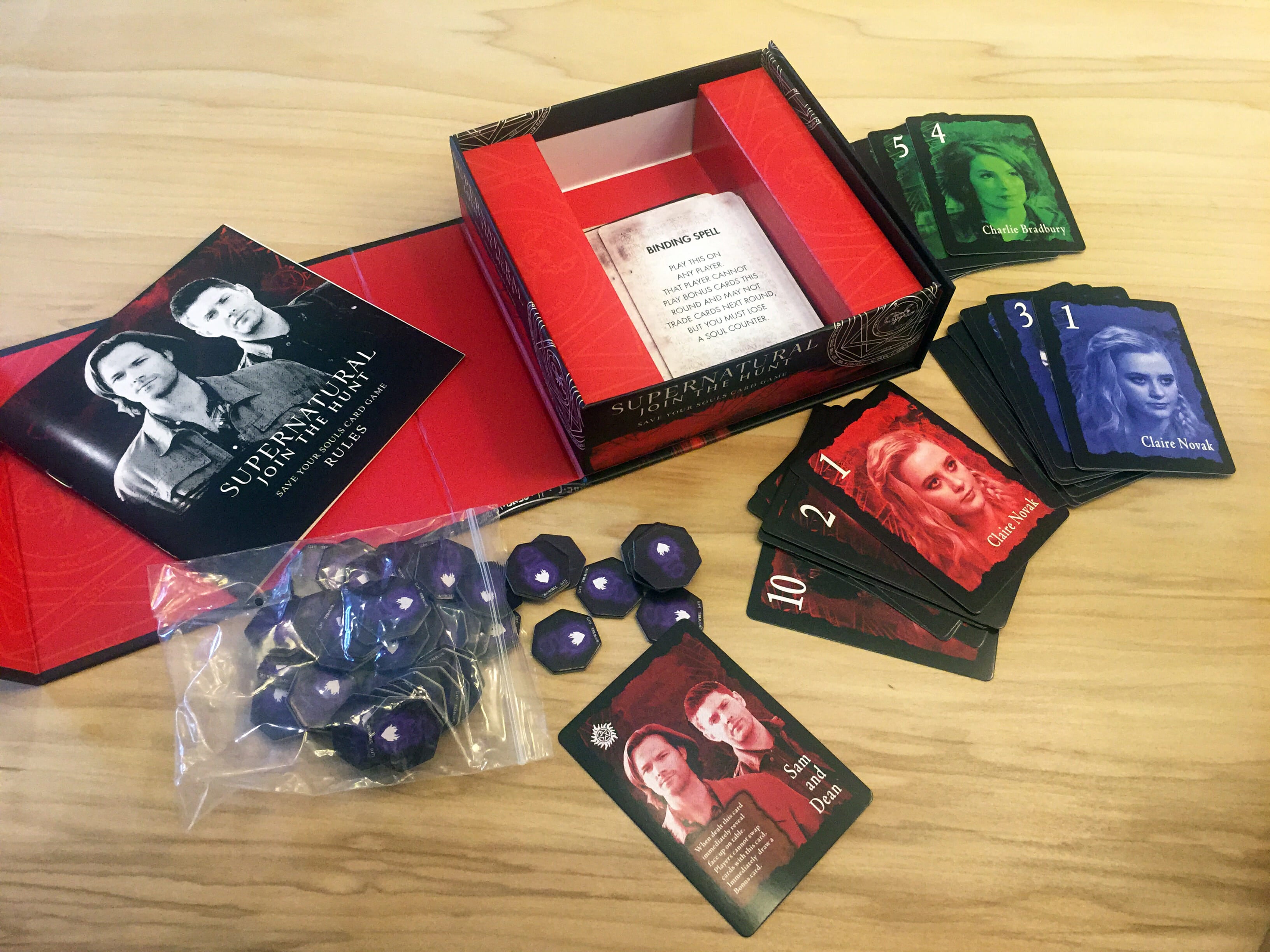 Sam and Dean Winchester need your help. Join them on a card game journey to save innocent lives. Ok, well mostly, the goal is to save your own.
In this game of chance, you're paired with one of the series' iconic hunters, an angel, or even the King of Hell himself. Be careful! You must choose your cards wisely, or you could end up losing your soul.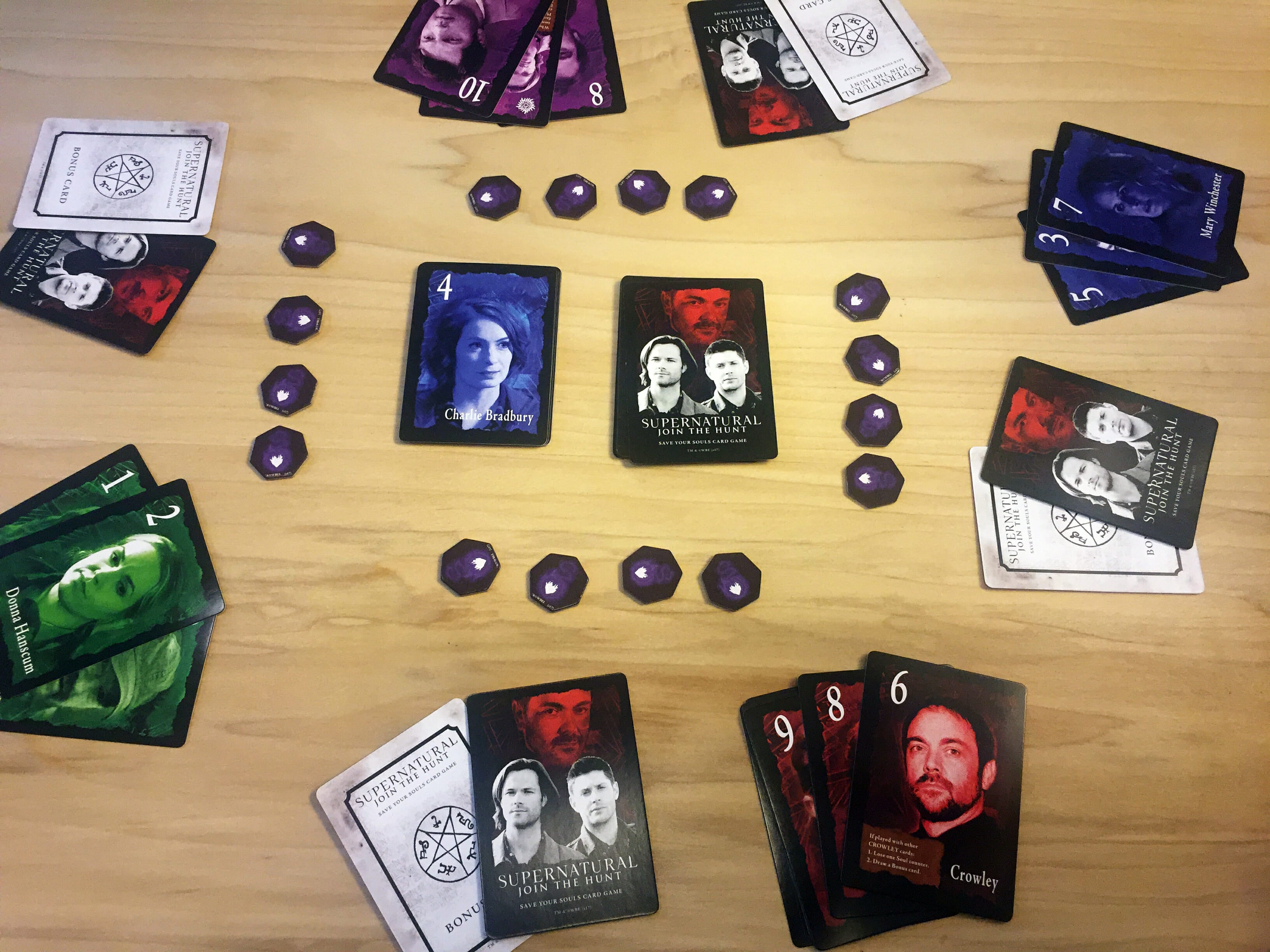 How to play Save Your Souls Supernatural card game
Each player is dealt a Character Card. Without revealing their character, players decide to either keep that card or trade with the person to their left. Once trading has finished, everyone reveals their cards. If two players' cards match, they each receive a Bonus Card, which alter the value of their Character Cards.
Whoever has the lowest ranking Character Card loses a Soul Counter. Once a player has lost all their Soul Counters, they're out of the game. The last player with a Soul Counter wins.
Remember what Dean would say: "You deserve to be saved, he doesn't." It's in your best interest to play this game with strategy. The object  is avoiding the lowest character value each round. Save yourself!
The Save Your Souls Supernatural card game includes 66 cards: 29 Bonus cards and 52 Soul Counters, plus a rulebook. It's available exclusively on Hot Topic for $14 (regularly $25). 
The Daily Dot receives payment for sponsored content. This post does not constitute our endorsement or review of the product. Interested in promoting your brand or product? Email us at [email protected] to learn more.