Shopping for groceries or picking up a sandwich at your favorite local deli in a post-COVID world is no longer just a simple outing. The pandemic is still raging, despite the lax attitude some states have towards the virus. That doesn't mean that you should follow suit with this cavalier pattern. If anything, you should become even more alert to potential risks. This includes masking up, of course, but here are a few other things for COVID-19 shoppers to consider when out and about.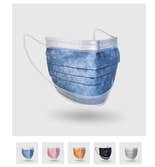 FDA-listed • 50 Pack • Multiple Colors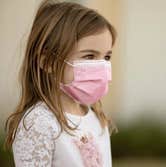 FDA-listed • 50 Pack • Multiple Colors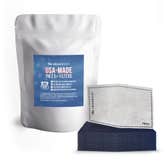 30 Pack • 99.2% Particulate Filtration
Tips for COVID-19 shoppers
1) Mask up (with the right mask)
This, of course, is a no-brainer. Aside from a few deluded militants, just about everyone masks up before leaving the house. Unfortunately, there are still far too many neck gaiters, cloth masks, and less-than-medical grade "surgical" masks floating around. Luckily, there's a one-stop shop for great PPE.
We recommend the surgical masks and kids face masks made by Austin-based retailer Armbrust USA forCOVID-19 shoppers, which have the coveted ASTM Level 3 rating, are hypoallergenic, and are even made in the USA. With 99.2% bacterial and particle filtration, you can rest assured that you'll be covered. It also helps to make sure to keep your mask on at all times.
2) Only patronize COVID-19 conscious businesses
Many of your larger chains, including Home Depot and Wal-Mart, are doing their part to maintain a squeaky clean shopping environment for COVID-19 shoppers, even in states like Texas that are no longer mandating safety rules for operation. But what about the local jewelry store or pizza parlor you visit on the regular?
Does the business in question enforce mask wearing for both customers and employees, or are they a little too laissez faire with it? If rules aren't enforced, are they even rules? Safety suggestions don't keep anyone safe. Luckily, many businesses are touting their COVID-19 safety measures on their Facebook pages and occasionally making the news doing so.
Legends Diner, an eatery in Denton, Texas, is forcing customers to pay a $50 surcharge if an employee has to explain the importance of masks to them. If you're unsure, it doesn't hurt to pick up the phone and ask the place of business what safety measures it's taking, if any. If the business is less than receptive to your questioning or has no measures at all, thank them for their time and find a new place of business to patronize.
Terra Toys, an Austin-based toy store is going the extra mile to ensure safety. Check out the video below to see the extra steps they're taking to keep customers safe.
3) When in doubt, bring sanitizer
Sometimes, the best defense is a great offense. Constant hand washing and sanitation go a long way for COVID-19 shoppers when keeping yourself safe. I don't go to a place that gets tons of foot traffic without a small container of hand sanitizer and sanitation wipes in tow. After all, on average, there are more germs on a shopping cart than a public toilet.
If you touch something that you know other people have touched, a quick wipedown can't hurt. On more than one occasion, fellow shoppers have complimented my diligence and even made plans to copy them on future outings. Spread good ideas, not germs, folks.
4) Keep your distance from other COVID-19 shoppers
Social distancing is one of the best precautions you can take for yourself and others. That means keeping six feet between you and fellow shoppers. If you're in a place with shopping carts, you can use your cart as a makeshift measuring tape.
If you're more of a basket person, there are still ways to ensure you're keeping your distance. Don't hover over fellow shoppers in tight aisles. This may require extra patience on your part, but safety requires at least a little sacrifice. Some stores have even gone so far as to make aisles go in only one direction. This is an inspired way to ease traffic and more easily enforce distancing rules.
5) Shop at less popular hours
Many popular businesses have peak hours when seemingly everyone swarms in to get their shopping done. My local Target, for instance, gets insanely busy between the hours of noon to 7pm. However, from 8 to 11am, the aisles are ghost towns.
Luckily, the old Google machine offers insight to traffic levels at businesses large and small, and a quick search can offer insight as to what hours you should schlep over to get your shopping done. Better yet, use curbside pickup when possible to avoid traffic altogether.
The Daily Dot receives payment for sponsored content. Interested in promoting your brand or product? Email us at [email protected] to learn more.