Stormy Daniels, a former adult film actress, has been at the center of a media frenzy since reports first surfaced that she had a romantic relationship with President Donald Trump in 2006.
Since then, details of the relationship—from salacious information to a deeper insight into Trump's phobia of sharks—have dripped out and created a situation where Trump and his attorneys must admit an affair existed or deny it completely.
Today, after the president's lawyer, Michael Cohen, pled guilty to an illegal campaign contribution over his payment to Daniels, the former adult film star called herself vindicated.
Cohen pled guilty to two counts of campaign finance violations—among other charges—and said Trump ordered him to make a $130,000 payment to Daniels to make sure she didn't talk about their alleged affair.
The payment was originally revealed in January.
"Michael [Avenatti] and I are vindicated and we look forward to the apologies from the people who claimed we were wrong," Daniels said, according to NBC News.
Cohen office was raided by the FBI in April over the payment, which set a case in motion which ended with today's plea deal. The raid drew the ire of Trump.
Here's what else you need to know about Stormy Daniels:
Who is Stormy Daniels?
Daniels, whose real name is Stephanie Clifford, was born in Louisiana in 1979 and entered the porn business in 2000.
Besides adult films, Daniels has appeared in several movies and television shows including: The 40-Year-Old Virgin, Party Down, and Knocked Up, among others. She is a member of the Adult Video News Hall of Fame, and following revelations of her relationship with Trump, searches for her on PornHub shot up 375 percent above the two-week average (from 2,500 to more than 2 million searches), according to the company.
While the actress has reportedly been involved with politics before—she flirted with the idea of running for office in Louisiana in 2010—she was thrust into the national spotlight after details emerged of her alleged relationship with  Trump, then just a real estate mogul and reality TV star.
Daniels recently starred in a new adult film—her first since being thrust into the national spotlight due to her alleged affair with Trump. The film centers around Daniels and the "memory of a mystery man." Sound familiar?
How is Stormy Daniels connected to Donald Trump?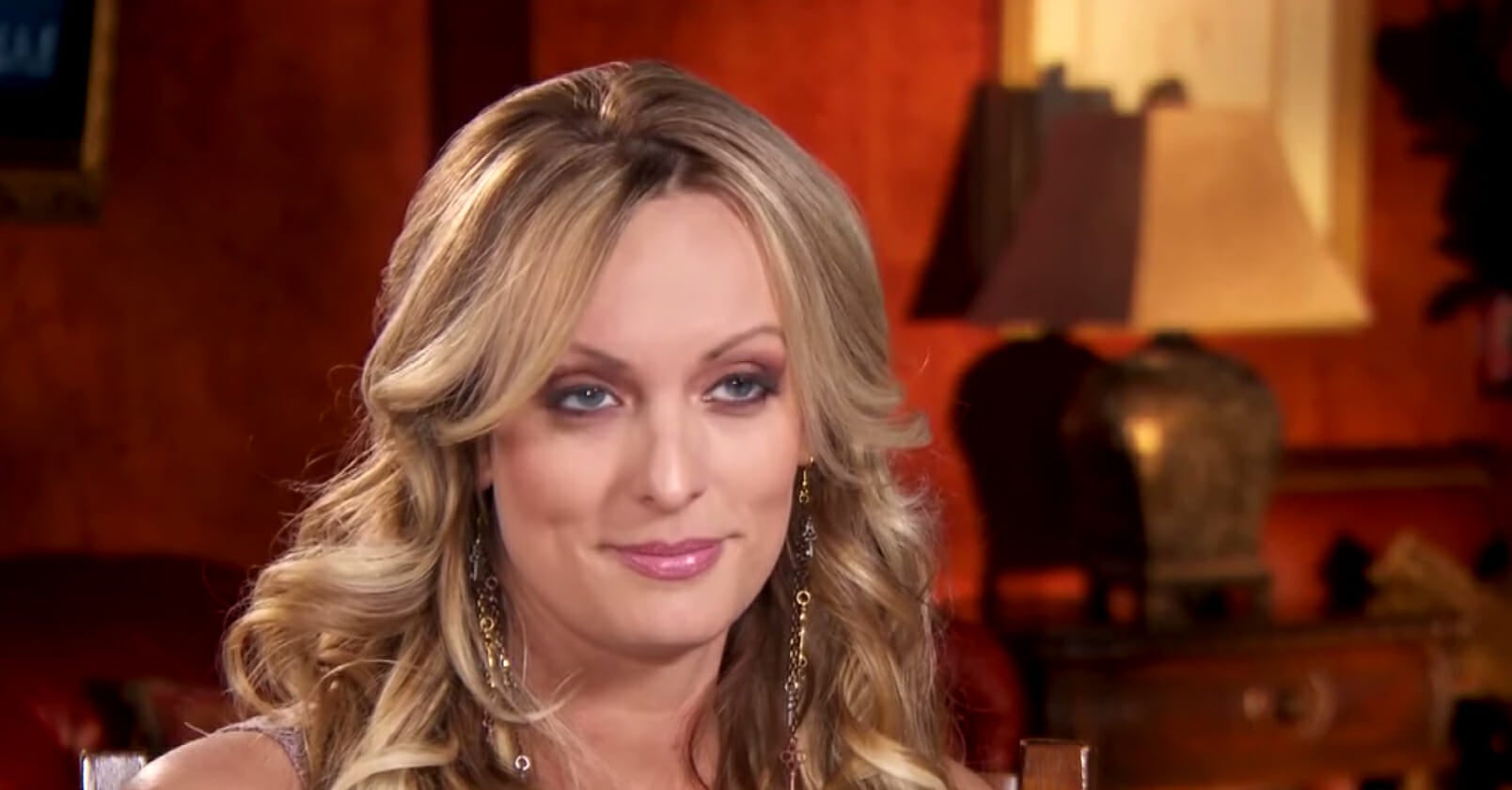 Daniels reportedly had an affair with Trump in 2006, shortly after Trump's wife, Melania Trump, gave birth to their son Barron.
In January, news of their affair broke when it was revealed that Michael Cohen, Trump's personal lawyer, paid Daniels $130,000 to stay quiet about their relationship as the 2016 presidential election drew near. In March, Daniels sued to free her from her agreement with Trump.
Shortly after, InTouch magazine published an excerpt of an interview it had with Daniels.
According to Daniels, she met Trump at the American Century celebrity golf tournament in Nevada in July 2016. Soon, the two went back to Trump's hotel room for some food before they had sex, which she called "nothing crazy."
"It was one position," Daniels said. "What you would expect someone his age to do."
During their first encounter, Trump reportedly asked her to sign a copy of her adult film 3 Wishes.
More details of their encounters were also highlighted in the InTouch interview. Daniels said Trump asked her to spank him with a copy of Forbes magazine that had a picture of himself on it, which some people on the internet think may have also had a picture of his daughter, Ivanka Trump, and his son, Donald Trump Jr.
Among other things in the interview, Daniels also reveals that the now-president has an extreme shark phobia, adding that he was "terrified" of them. When she met Trump for a second time at the Beverly Hills Hotel, Trump was watching Shark Week in a "private bungalow." Daniels said Trump told her he donated to different charities, but would never donate to ones that help sharks because he hoped that "all the sharks die."
After news of the affair swept across the internet, Cohen said he paid her the $130,000 in hush money out of his own pocket.
"Neither the Trump Organization nor the Trump campaign was a party to the transaction with Ms. Clifford, and neither reimbursed me for the payment, either directly or indirectly," Cohen said in a statement to the New York Times. "The payment to Ms. Clifford was lawful, and was not a campaign contribution or a campaign expenditure by anyone."
White House Press Secretary Sarah Huckabee Sanders reportedly drew the ire of Trump in early March when she said Trump won an arbitration agreement with Daniels, obtaining a secret restraining order to keep her from speaking after she filed her lawsuit.
Daniels' lawyer, Michael Avenatti, told CBS that Sanders' assertion was "ludicrous."
"For the White House spokesperson to stand up and claim that Trump won the case in arbitration is ludicrous. I'm dumbfounded," Daniels' attorney, Michael Avenatti, told CBS. "There's no hearing, there's no due process, there's no determination on the merits. … We weren't even invited to the party."
Stormy Daniels and Donald Trump news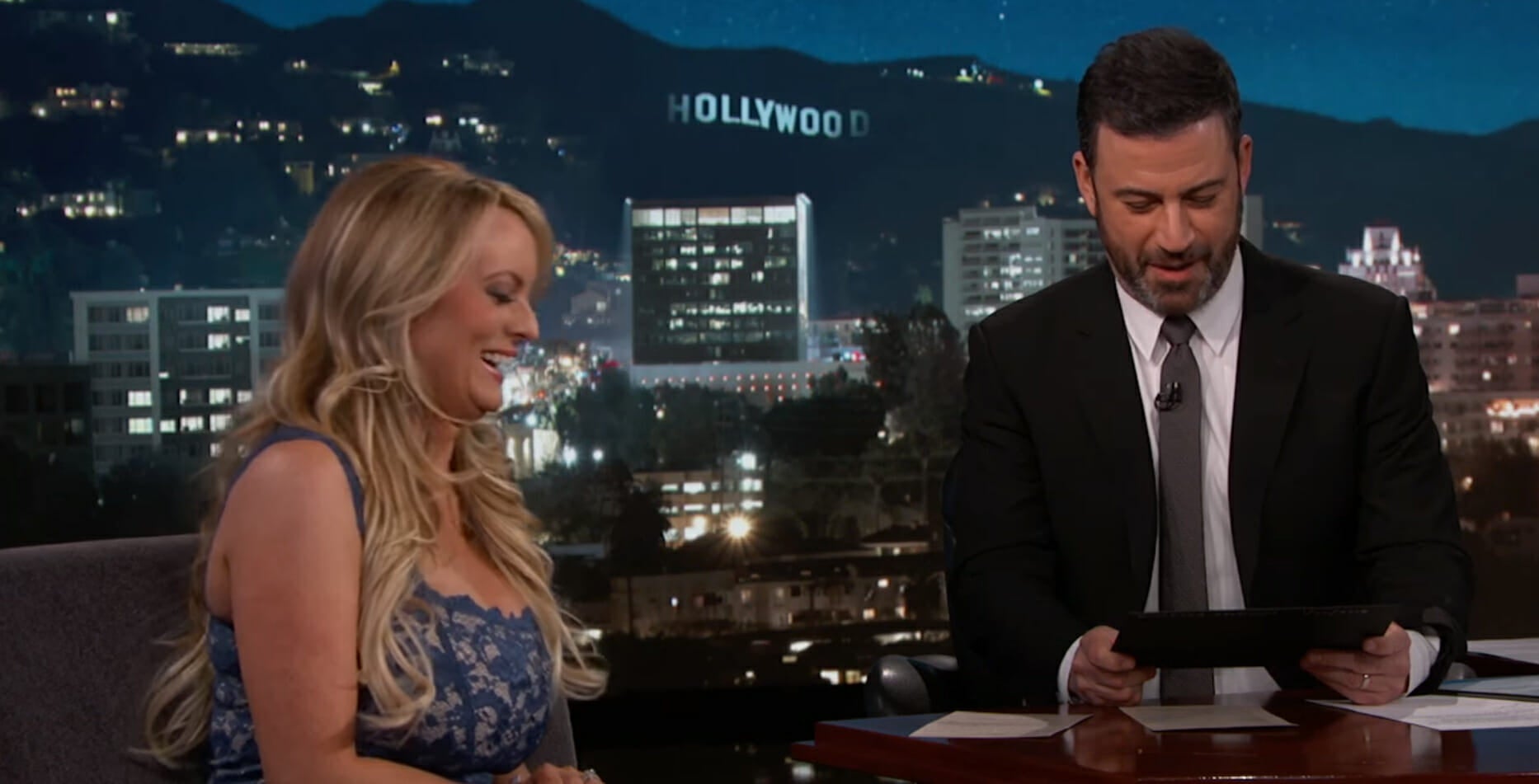 In March, Daniels sued Trump to release her from a non-disclosure agreement about her alleged affair.
Shortly after that, the New York Times reported that Daniels' lawyer reached out to Cohen, Trump's personal lawyer, saying she would return the $130,000 in hush money in exchange for the ability to speak freely about her affair with Trump.
The deal would also allow Daniels to publish "text messages, photos and/or videos relating to the President that she may have in her possession, all without fear of retribution and legal liability for damages."
A 2007 radio segment Daniels did is also shedding some light on her time with the president.
Bubba the Love Sponge Clem, a Florida radio personality, told his listeners in early March that Daniels spoke about her alleged affair with Trump during a show in 2007, CNN reports. While on the show, Daniels reportedly wrote down famous men she'd slept with and Trump was first on the list.
In the interview, Daniels said she was "horribly embarrassed" that Trump was the best in bed of the three men she'd written down.
On March 15, Daniels set up a crowd-funding page to help raise money for her legal battle with Trump. The page, hosted by Crowd Justice, has raised more than $114,000 as of Thursday morning.
"I need funds to pay for: attorneys' fees; out-of-pocket costs associated with the lawsuit, arbitration, and my right to speak openly; security expenses; and damages that may be awarded against me if I speak out and ultimately lose to Mr. Trump and Mr. Cohen," Daniels wrote.
In late March, the president's lawyers filed two motions, saying Daniels violated their non-disclosure agreement 20 times, and that those violations amount to $20 million in damages.
Daniels' lawyer Michael Avenatti said the president was attempting to intimidate his client.
"The fact that a sitting president is pursuing over $20 million in bogus damages against a private citizen, who is only trying to tell the public what really happened, is truly remarkable—likely unprecedented in our history. We are not going away and we will not be intimidated by these threats."
In late March, Daniels spoke with 60 Minutes where she detailed more about her alleged affair with the president, including a threat she received after InTouch magazine wrote about her.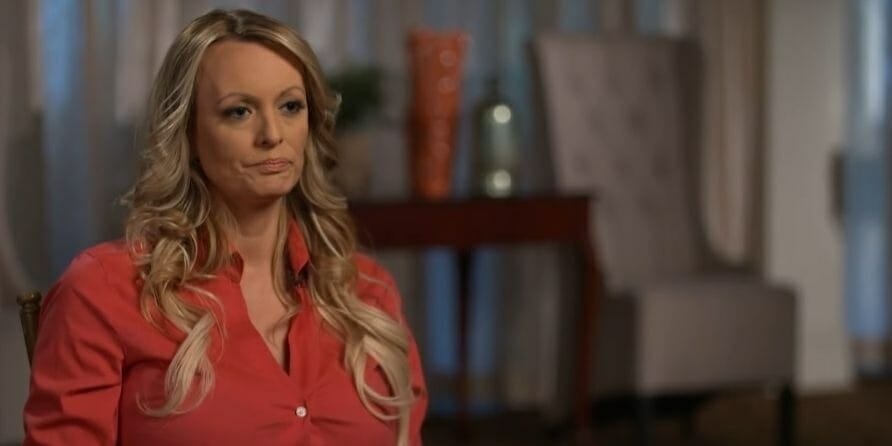 "A guy walked up on me and said to me, 'Leave Trump alone. Forget the story,'" Daniels said. "And then he leaned around and looked at my daughter and said, 'That's a beautiful little girl. It'd be a shame if something happened to her mom.' And then he was gone."
Adult film actress Jessica Drake told Good Morning America in late-April that Daniels told her about the threat "shortly after it happened."
The interview also sparked a conservative-led conspiracy theory when people said they thought she was high during the interview because of the size of her pupils.
In early April Cohen, Trump's lawyer, was raided by the FBI and was reportedly connected to his payment to Daniels. Cohen pled guilty today to two charges of campaign finance violation, and five other charges.