A Facebook group known as "Stop The Steal" is urging its more than 350,000 members to protest vote-counting centers across the country.
However, as of press time, Facebook deleted the group, at approximately 12:33pm CT.
Created on Wednesday, the group, run by the Women for America First organization, alleges that "Democrats are scheming to disenfranchise and nullify Republican votes."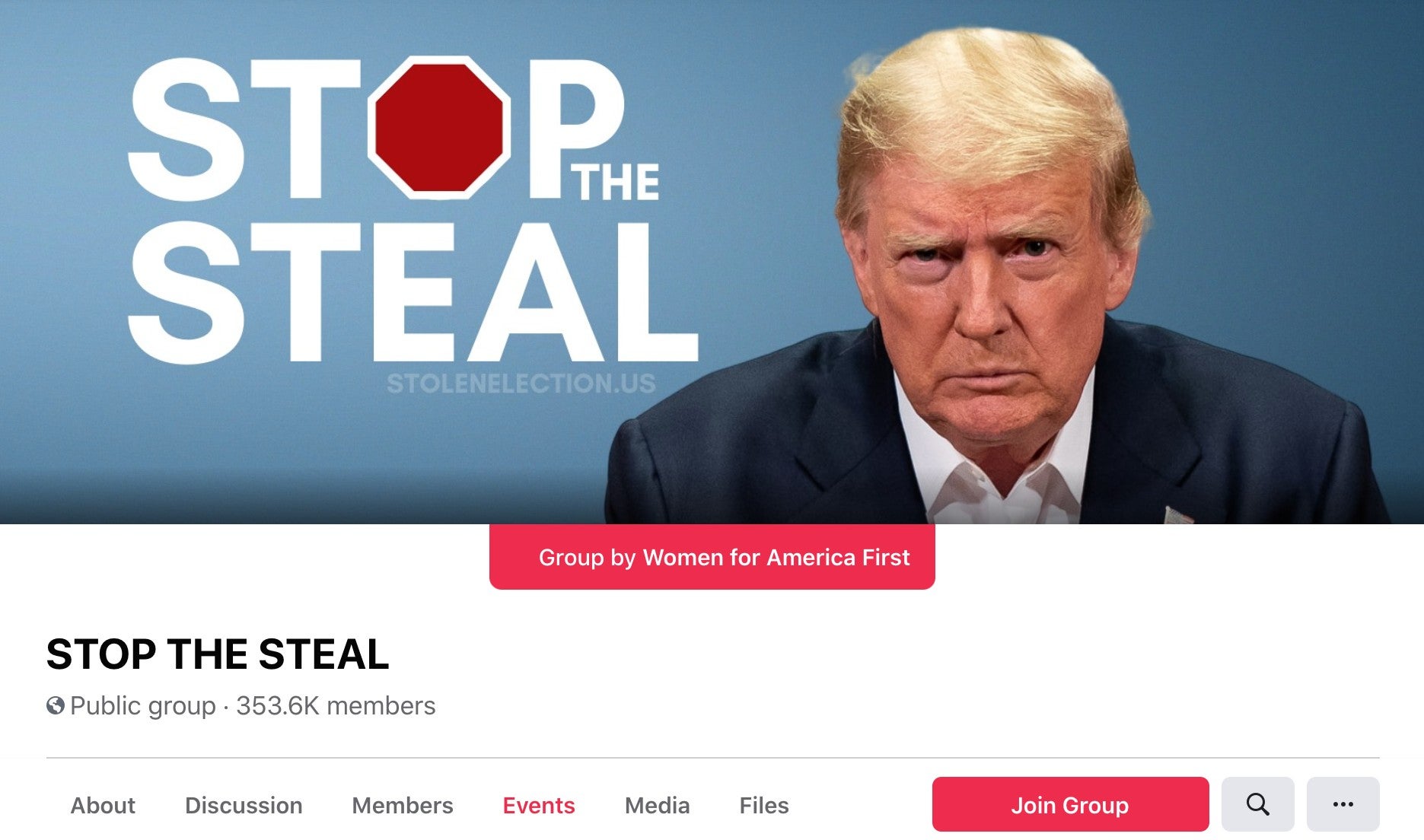 "Along with President Trump, we will do whatever it takes to ensure the integrity of this election for the good of the nation," the group's bio says. "This is a coalition/team effort. We need boots on the ground to protect the integrity of the vote."
Members were specifically encouraged to focus on states such as Georgia, Pennsylvania, Nevada, Arizona, Wisconsin, and Michigan, where Democratic candidate Joe Biden's performance has Trump supporters convinced of foul play.
The group has already launched a website as well in anticipation of their page being removed from Facebook.
Stop The Steal is currently promoting 12 event pages as well for protests, prayer rallies, and pro-Trump motorcades in numerous states.
Allegations of election workers being harassed and intimidated by Trump supporters have already began flooding in, although it's unclear whether the participants belonged to the Facebook group.
In a statement to reporters, Facebook said it was taking an "exceptional" measure in swiftly removing the group.
"In line with the exceptional measures that we are taking during this period of heightened tension, we have removed the Group 'Stop the Steal,' which was creating real-world events."
The Facebook group comes as Trump has called into the question the integrity of the election while simultaneously demanding that votes be recounted and counting be stopped. This has also led to Trump supporters demanding both at demonstrations throughout the nation.
Posts by Trump calling into question the integrity of the election have exploded with engagement on the sit.
Since Election Day, conservatives have bombarded the internet with countless unproven and debunked conspiracies alleging widespread voter fraud.
This post has been updated.
More election 2020 coverage