Walkie talkies have been a vital means of connection since their introduction in World War II, and they're still essential today. People in Puerto Rico, devastated by the effects of Hurricane Maria and still largely without power, have turned to digital walkie-talkie apps to communicate with their families and friends, bypassing the traditional phone system and utilizing their mobile data instead. But walkie-talkie apps aren't just for times of crisis. Whether you're planning a large family gathering, an outdoors excursion, or attending a crowded music festival, there are free walkie-talkie apps that will help you keep in touch with the important people in your life when your cell signal is acting up. Here are the best walkie talkie apps for iOS and Android. 
The best walkie talkie app
1) Zello PTT Walkie Talkie

iOS

Android
Zello is a favorite walkie-talkie app across mobile echo systems. Apple and Android users might not agree on much, but Zello is one of them. This free app turns your phone or tablet into a push-to-talk device (PTT) by sending your signal over Wi-Fi, 2G, 3G, or 4G mobile data plans. Ideal for hikes, large events, work conferences, or just a day at the park, Zello puts everyone you need in your hands without a call.
Zello utilizes both public and private channels, supporting up to 2500 users. This allows events to set a public channel anyone can join for updates or lets users have a private channel for when the family goes out together. Users can check if people on their contacts list are available to chat or are busy. Zello also lets you talk to users who are far away from you. Reviews in the Android store credit the app with helping people keep in touch with family in Puerto Rico during Hurricane Maria. Best of all, it's free to use.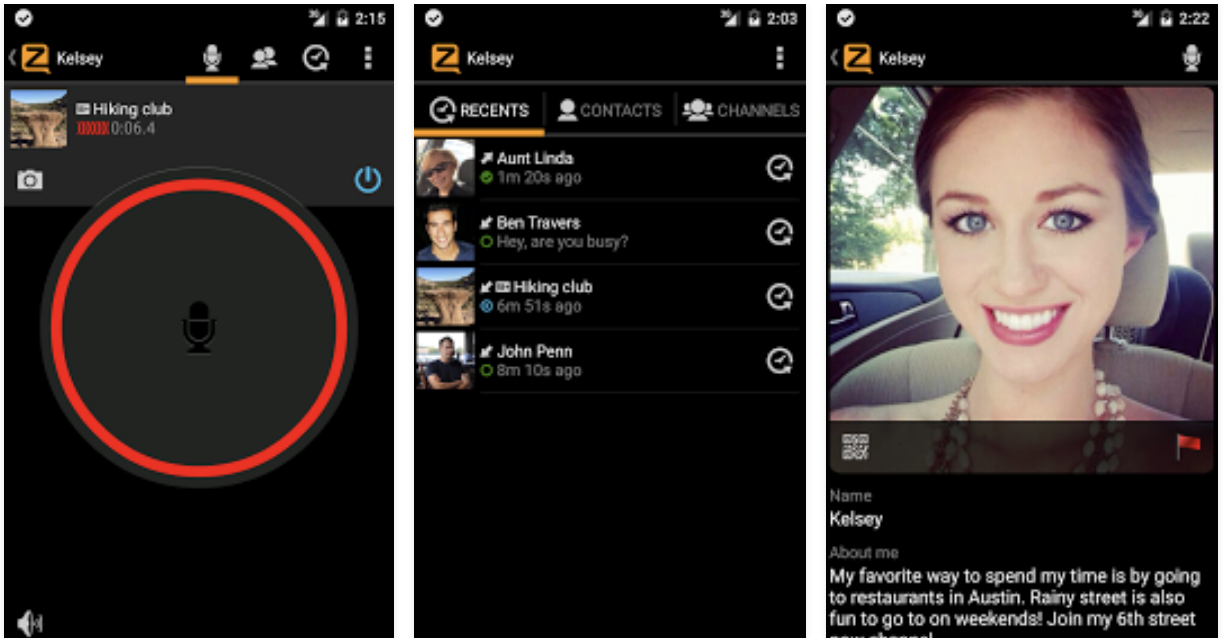 2) Two Way: Walkie Talkie

iOS

Android
Zello is a great app, but it requires you to register for an account before you can use it. Two Way: Walkie Talkie is a much more simplified app, allowing anyone to download it, connect to a channel, and start talking without entering any personal information. The downside is sometimes you'll wonder across other people's public conversations. Just find an empty channel and let your pals know where to tune in to start chatting. If you don't want all the bells and whistles of a busier app, Two Way: Walkie Talkie is a minimalist solution for your PTT needs.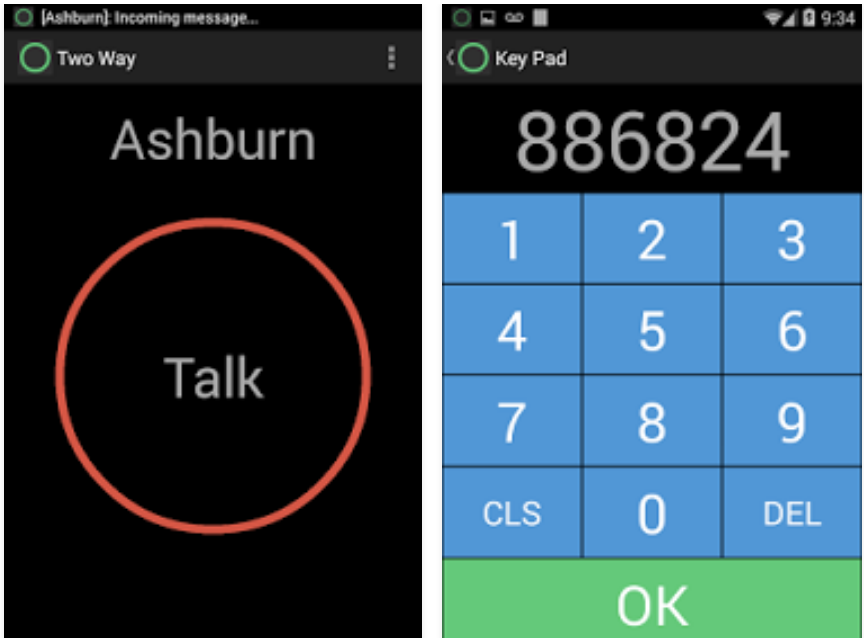 HeyTell is a cross-platform voice messenger and walkie talkie that offers the most options for connecting to everyone in your circle. Do you still have a friend using a Windows Phone? You can finally include them in an app. HeyTell offers a low data use alternative to messaging, working with an internet connection to let users message and talk with their friends.
One area that HeyTell stands out from the pack is privacy protections, with three levels of openness for users. Low privacy lets all your Facebook friends, Twitter followers, and folks who have your email and phone number message you on HeyTell, while High privacy means no one can contact you without you first accepting their message invite. In-app purchases add features like a voice changer, group chats, message wipe, and emoji. Given that HeyTell is free, these purchases are just helping support the developer, so go ahead, throw them some change and make your voice sound funny.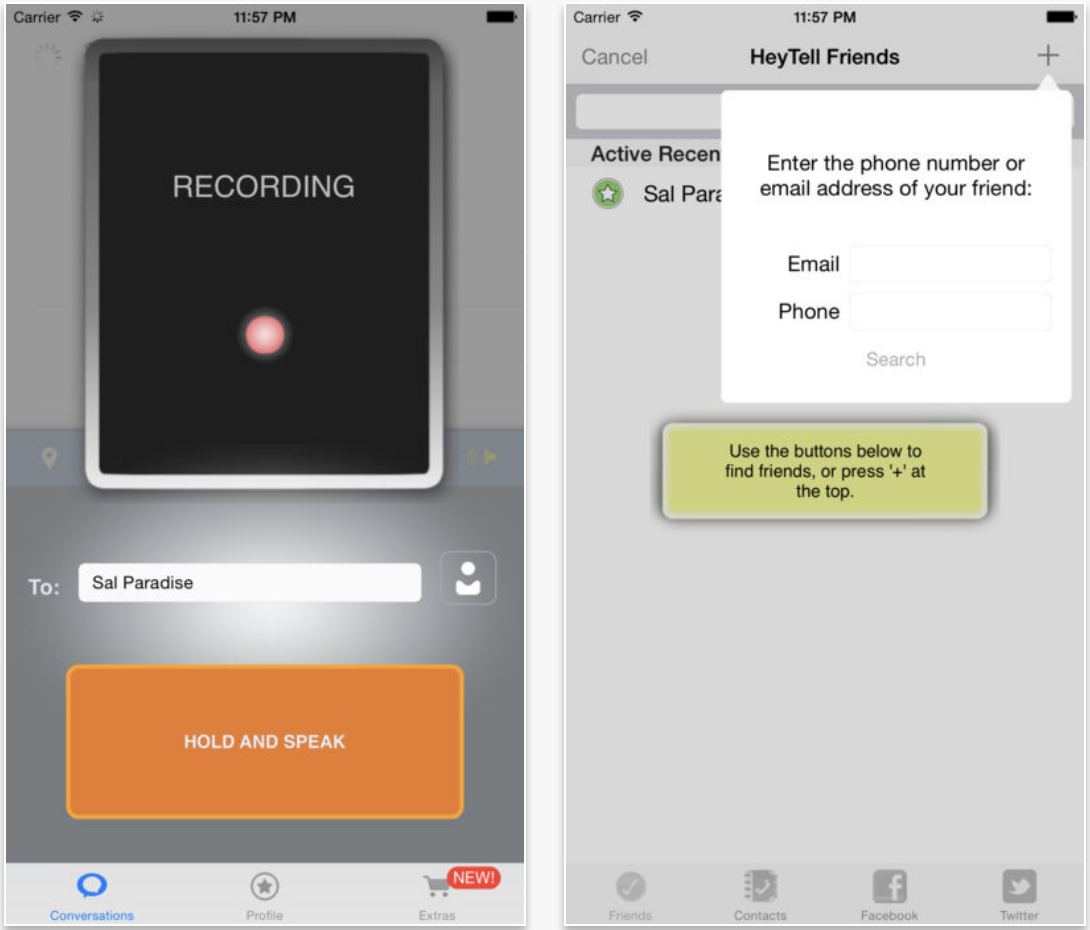 Looking for an absurdly well-rounded messaging app? Give Voxet a shot. Packed to the gills with every feature you can imagine for a walkie talkie (and some you'd never think of), Voxet comes with the same live audio digital PTT service as the other apps on this list but also features a handy "Listen Later" option that saves your messages for future playback.
In addition to serving a PTT walkie-talkie, Voxer is also a messaging app, letting you send texts, photos, GIFs, videos, Dropbox files, and locations with ease. The app allows you to create group chats of up to 500 individuals for your office or next family gathering. Want even more features? Voxer Pro, at $3.99 per month or $29.99 per year, gives you unlimited cloud message storage, hands-free Walkie Talkie mode, admin controls for chat, and more. Pro's best feature is message recall, which lets you recall and delete any messages you've already sent but regret. Voxer has far more power than most users will need, but those who need it will find it invaluable.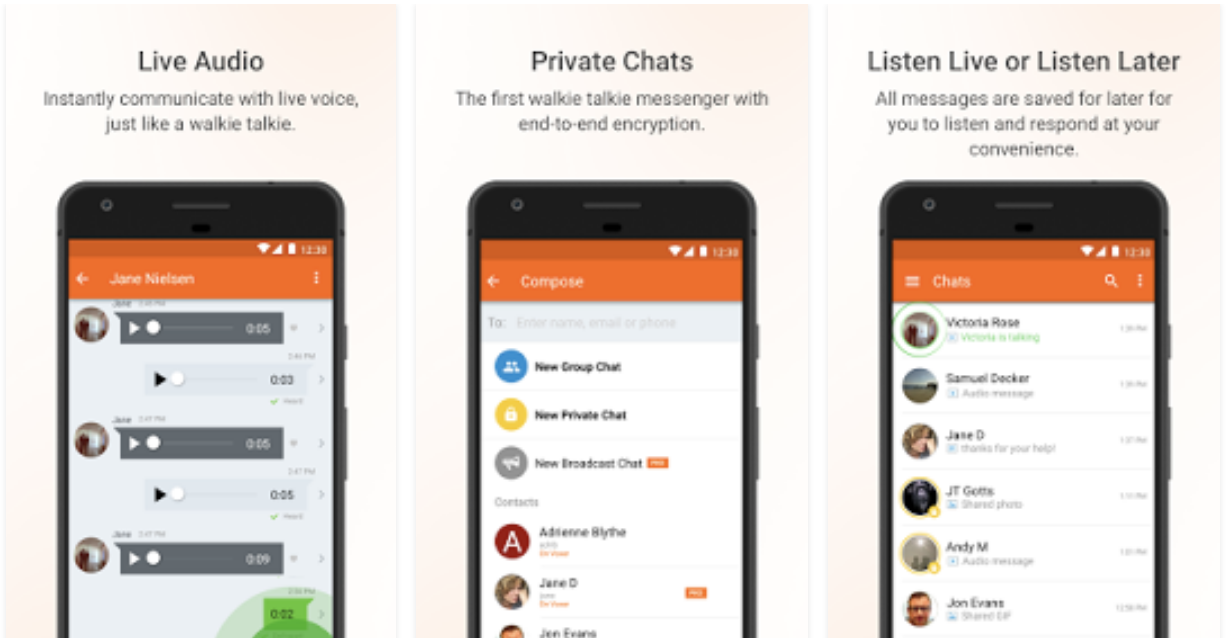 The best privacy screens to protect your monitor and laptop
5) Infinite iNtercom/Intercom for Android

iOS

Android
Don't enjoy the simple joys of Two Way: Walkie Talkie but still need a basic local PTT solution, Intercom is your best bet. While this app has two different names, one for iOS and one for Android, under the hood, it's the same program. Infinite iNtercom/Intercom allows you to communicate with other people who are connected to the same Bluetooth or Wi-Fi source as you and using the app. With no registration, minimal configuration, and no accounts, this app is almost perfect. The rub comes for iOS users who will need to shell out $1.99 for the app while Android users can enjoy it for free.