Pete Buttigieg hasn't officially announced he's running for president yet—but he's already charging up the polls.
Buttigieg—the Democratic mayor of South Bend, Indiana—has "surged" in popularity in a national poll, earning 4% of voters' support since announcing his exploratory committee in late January. It's Buttigieg's best national poll yet, which is especially impressive since he hasn't done anything more than announce his committee.
But who is Pete Buttigieg? And more importantly, how do you pronounce his last name?
.@PeteButtigieg please advise. pic.twitter.com/EsqyEPzxvm

— The Daily Show (@TheDailyShow) March 28, 2019
Who is Pete Buttigieg?
Buttigieg—who has been traveling with a sign that says "It's Boot-edge-edge," according to the New York Times—is the 37-year-old mayor of South Bend, Indiana. In true millennial form, he's selling T-shirts with the clever slogan, too. Buttigieg was originally elected mayor in 2011 at age 29. He was reelected in 2015 and is now closing out his final year of the term.
Mayor Pete Buttigieg has made a point to play up this political experience. 
"I'd argue that being a mayor of a city of any size—especially in a strong mayor system like the one we have—means that you have the on-the-ground, day-to-day, executive experience of government at its core," he told Vox.
Buttigieg is a Democrat who thinks of himself as a progressive, an Afghanistan war veteran, and the first openly gay Dem to run for president. If he were to win the 2020 Democratic primary, he'd be the first openly gay major party candidate. He'd also be the youngest president if he won.
But don't get too excited—because even Buttigieg recognizes that winning is a "long shot."
Pete Buttigieg's 2020 platform
It's worth noting that Buttigieg's campaign is light on policy details—likely because he still hasn't officially announced a presidential bid. But based on prior interviews and analysis, here are the basics:
Pete Buttigieg on gun control
Buttigieg is a supporter of new gun laws—such as background checks and age restrictions—and is a member of the Mayors Against Illegal Guns group, which advocates for gun control legislation at state and federal levels.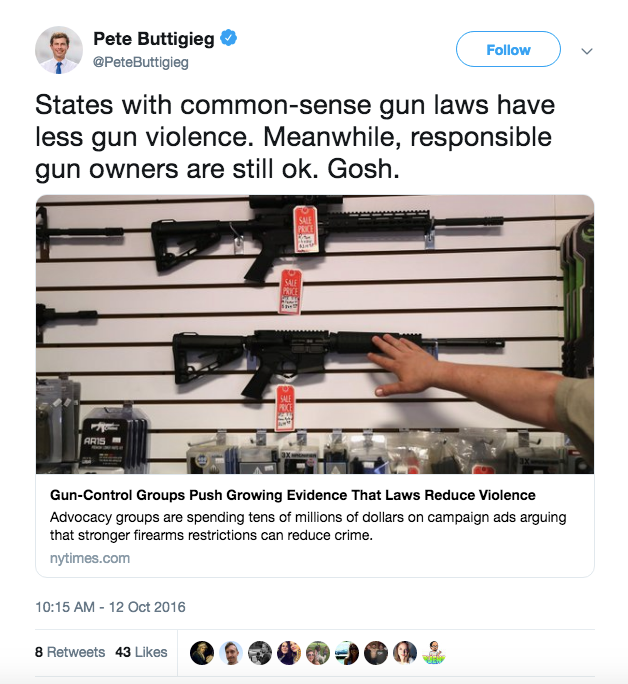 As PBS notes, Buttigieg supports universal background checks and opposed allowing guns in schools as well as self-defense gun laws.
In February, Buttigieg promised that in his first 100 days in office, he would pass a bill mandating background checks. He's also made his distaste for assault rifles clear on Twitter.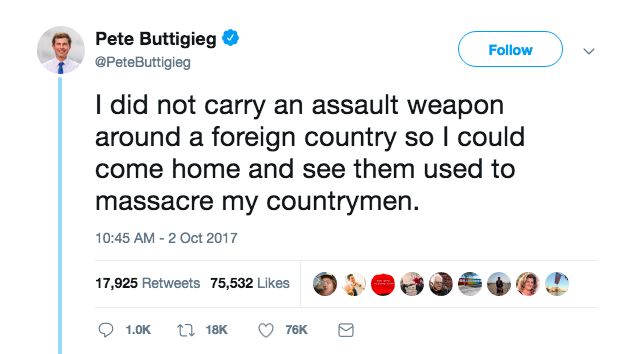 Pete Buttigieg on foreign policy
Buttigieg has called the Trump administration's attempts to get America out of forever wars "largely good," and he supports pulling troops out of Afghanistan.
The mayor cited his experience serving as a Navy intelligence officer in Afghanistan for his views on American policy. Although Buttigieg is glad to see the country pulling out of wars, he has also openly criticized President Donald Trump's Twitter feuds with foreign leaders, as well as the president's plans to withdraw from Syria.
"To me, the way you ground all of this is you start with core, life-and-death American interests as the threshold for the commitment of force," Buttigieg told Vox. "But you also vet anything we think we're going to do that's in our interests against American values, because so much of the original sin of American foreign policy has to do with moments where we thought it was in our interests to act against our values. In the long run, that's almost always turned out to be wrong."
READ MORE: 
Pete Buttigieg on healthcare
Buttigieg says he supports a single-payer healthcare system, but wouldn't want to immediately jump into it.
"Maybe Medicare … is a way we start to get there," Buttigieg said on C-SPAN. "Everybody should be able to get healthcare. I think everybody agrees on that. I don't think we have to make it that complicated."
Throughout his public appearances and media interviews, Buttigieg has remained adamant that healthcare for all is vital.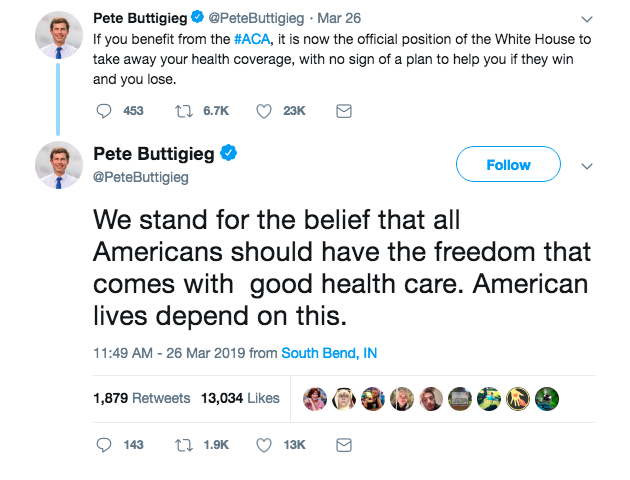 But as noted by Politico, he has still approached the subject more moderately than potential opponents such as Kamala Harris have in the past, saying a "Medicare for All" system wouldn't necessarily involve getting rid of private insurance.
"If the framework we're using is Medicare, a lot of people who have Medicare also have Medicare supplements, Medicare Advantage, something like that," Buttigieg said. "So if we want to make Medicare available to everybody, whether it's as a public option to buy in or simply establishing that as how the payer structure works in this country, that's going to be the center of gravity."
Pete Buttigieg on immigration
Buttigieg reportedly supports DACA recipients and wants to see Congress pass a law that would create a pathway for young, undocumented immigrants. The mayor also says American troops guarding the southern border is "a waste of their time," and is against Trump's recent slew of deportations.
"The administration says it's responding to an emergency, but the emergency was created by the administration," Buttigieg told CBS News. "There's not a spike in border crossings that's caused this. What's caused this is a humanitarian crisis that could be addressed with better policies. It's certainly not the kind of thing that I signed up for when I signed up to be in the military. And one really embarrassing thing is to see troops having their time wasted by deploying them into a situation that common sense immigration reform would be able to deal with."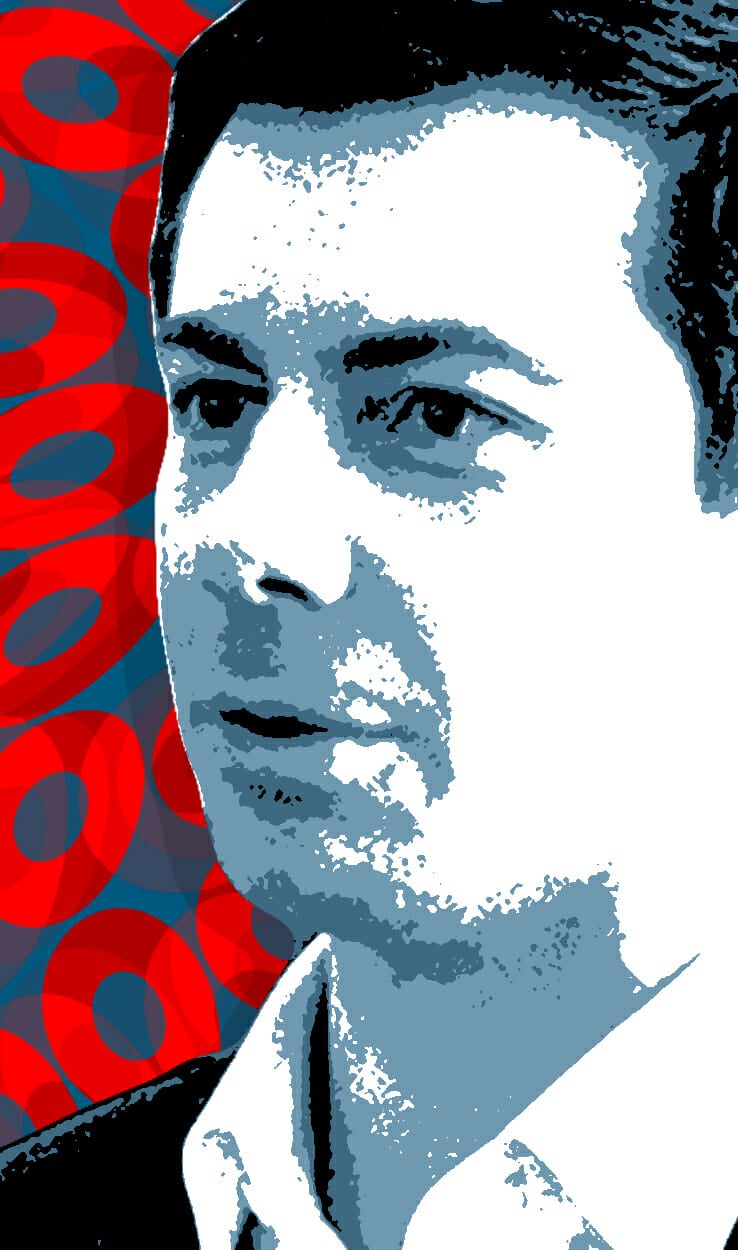 Pete Buttigieg on the Green New Deal
Buttigieg has publicly expressed his support for the Green New Deal. He has called climate change a "national security threat," supports homes in the country becoming "net zero" energy consumers, and favors government-subsidized solar panels.
According to a Medium post, in 2017 Buttigieg was one of 407 mayors to sign a Paris Climate Agreement pact, committing to honor Paris' climate goals despite President Trump pulling out of the agreement.
Buttigieg has also committed to not accepting money from fossil fuel industries or corporate PACs for his campaign.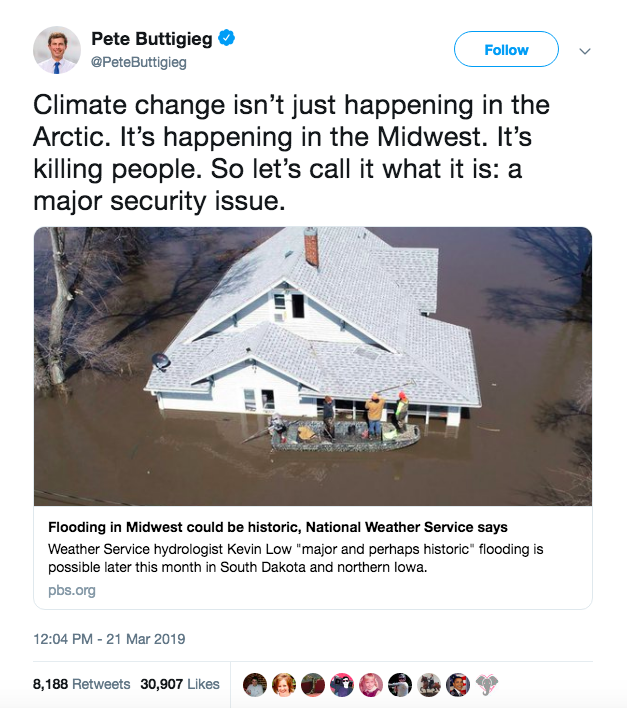 Pete Buttigieg on marijuana
Buttigieg has been pretty quiet regarding his thoughts on marijuana legalization, but according to The Boston Globe, he favors reform.
"The safe, regulated, and legal sale of marijuana is an idea whose time has come for the United States, as evidenced by voters demanding legalization in states across the country," he said.
Pete Buttigieg on LGBTQ equality
Buttigieg—who married his husband, Chasten Glezman, last year—supports an amendment called the Federal Equality Act, which would expand the 1964 Civil Rights Act so that non-discrimination protections would apply to the LGBTQ community, according to On Top Magazine.
He's also opposed to the Trump administration's ban on transgender individuals serving in the military and supports gender confirmation surgery in prison.
Pete Buttigieg on the Electoral College
Buttigieg has expressed support for getting rid of the Electoral College system.
"Absolutely," he said in an interview on MSNBC. "It's got to go."
Would I support getting rid of the Electoral College? Absolutely. It's got to go. pic.twitter.com/kDbOoJe4hM

— Pete Buttigieg (@PeteButtigieg) March 20, 2019
Pete Buttigieg on the Supreme Court
Buttigieg spoke against an amendment proposed by Republicans to limit the Supreme Court to nine justices. He also "hinted at" supporting a reform that would expand the court instead of shrinking it.
Pete Buttigieg has proven himself to be a charismatic, likable 2020 prospect. But while his popularity has surged, it remains to be seen whether Buttigieg's policies will stand up against Democratic heavyweights like Sen. Bernie Sanders (I-Vt.), Sen. Kamala Harris (D-Calif.), and Sen Elizabeth Warren (D-Mass.).