If you have an unconventional name, you understand the struggle of explaining the correct pronunciation to everyone you interact with. Or you just give up and answer to anything that has the letters in your name involved. Hopefully those days are nearing an end, thanks to Namez, a new app that can help the uninformed correctly pronounce names properly.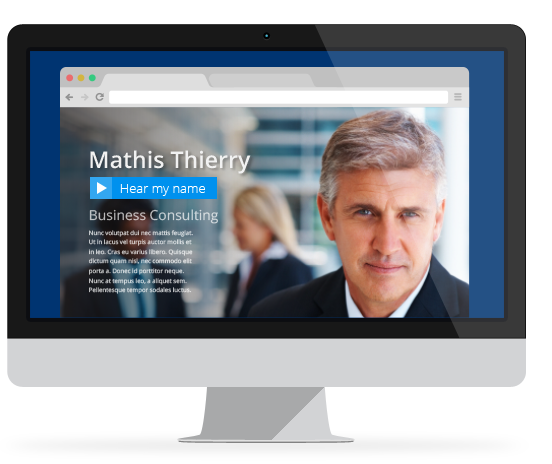 Available on the Web and for Android, Namez has a database of famous and often mispronounced names of people, places, and companies that you can search through. Namez will allow you to add your name to the list as well. You can share the audio of your name over social media, in emails, or even embed it to your site or blog. Don't worry if you see your name already on there—with so many different pronunciations of names across the globe, Namez isn't limiting each name to one entry.
You can find proper pronunciations for celebrities, politicians, historical figures, animals, and even for all the players in the 2014 FIFA World Cup. Namez says an app for iOS will be available soon.
Photo via quinn.anya/Flickr (CC BY-SA 2.0)