LG officially unveiled the G7 ThinQ today at its launch event in New York City. The flagship smartphone is the company's latest attempt to knock Samsung and Apple off their throne, a task it has failed to accomplish despite producing some of the best devices year-after-year.
But this round is different. Instead of trying to go toe-to-toe with its rivals, LG is focusing on unique software and AI features—areas it has fallen behind in recent years. That's where the device's wordy name comes in. ThinQ (oddly pronounced thin-Q, not "think") is the company's brand of appliances, consumer electronics, and services powered by AI.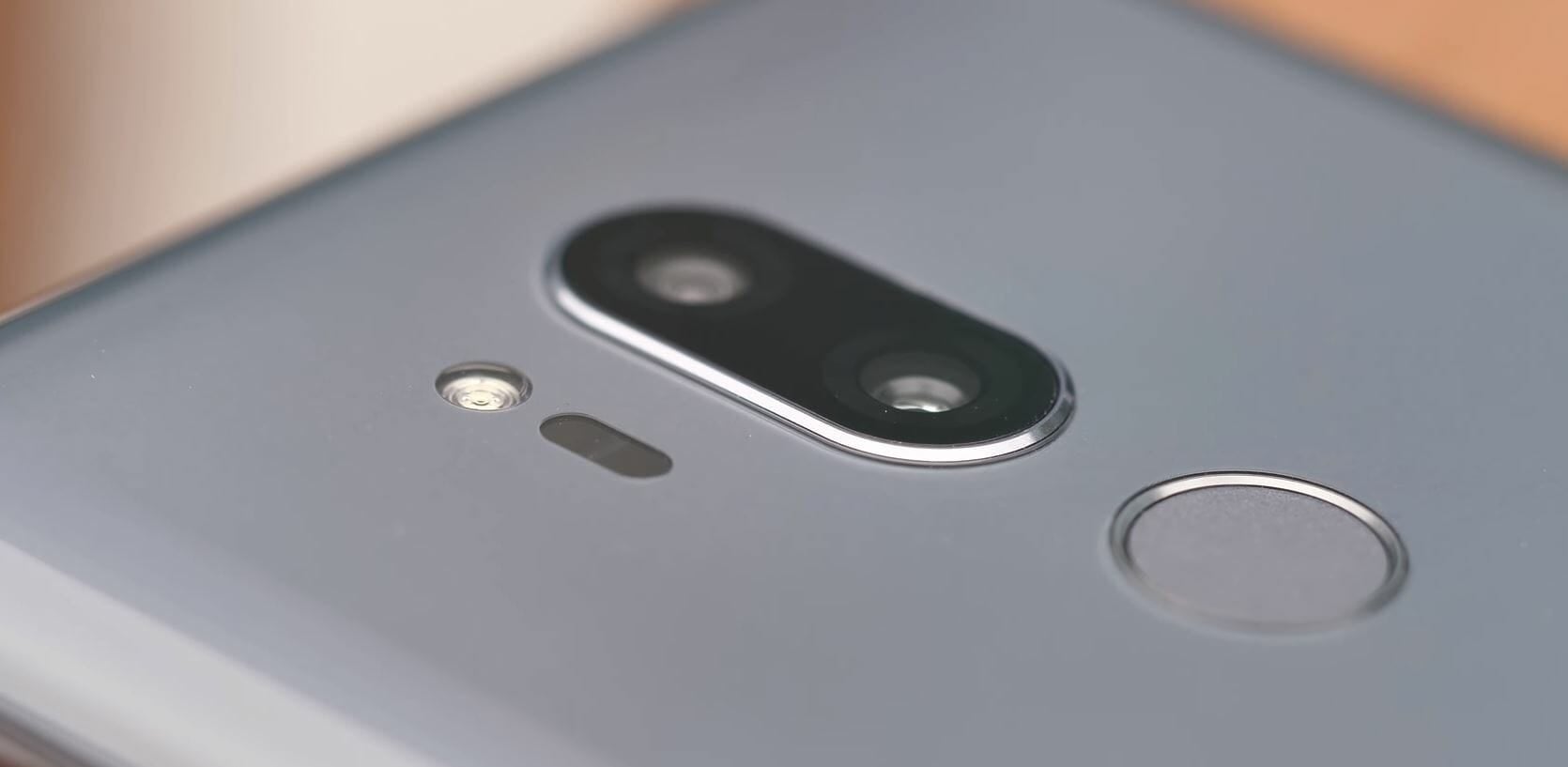 With a refreshed design and wealth of software features, the G7 ThinQ seems like a compelling alternative to the Galaxy and iPhone at first glance. But there's a certain familiarity with the G7 that could go against LG given its recent struggles to ship devices. Here's what you need to know about the LG G7 ThinQ.
LG G7 ThinQ Design
The G7 ThinQ expands on the trend LG started last year with a bottom bezel that is almost 50 percent slimmer than on the G6. The result is an edge-to-edge display that stretches nearly the entire length of the device.
It also means there's a notch. Don't worry, not only is it smaller than the one found on the iPhone X, it's also optional. With some software wizardry, LG gives users the option to "disable" the notch, or turn off the display on both sides to create the appearance of a flush top bezel. LG thinks of the notch as the evolution of the second screen it introduced to the V10 in 2015, so it included customization software.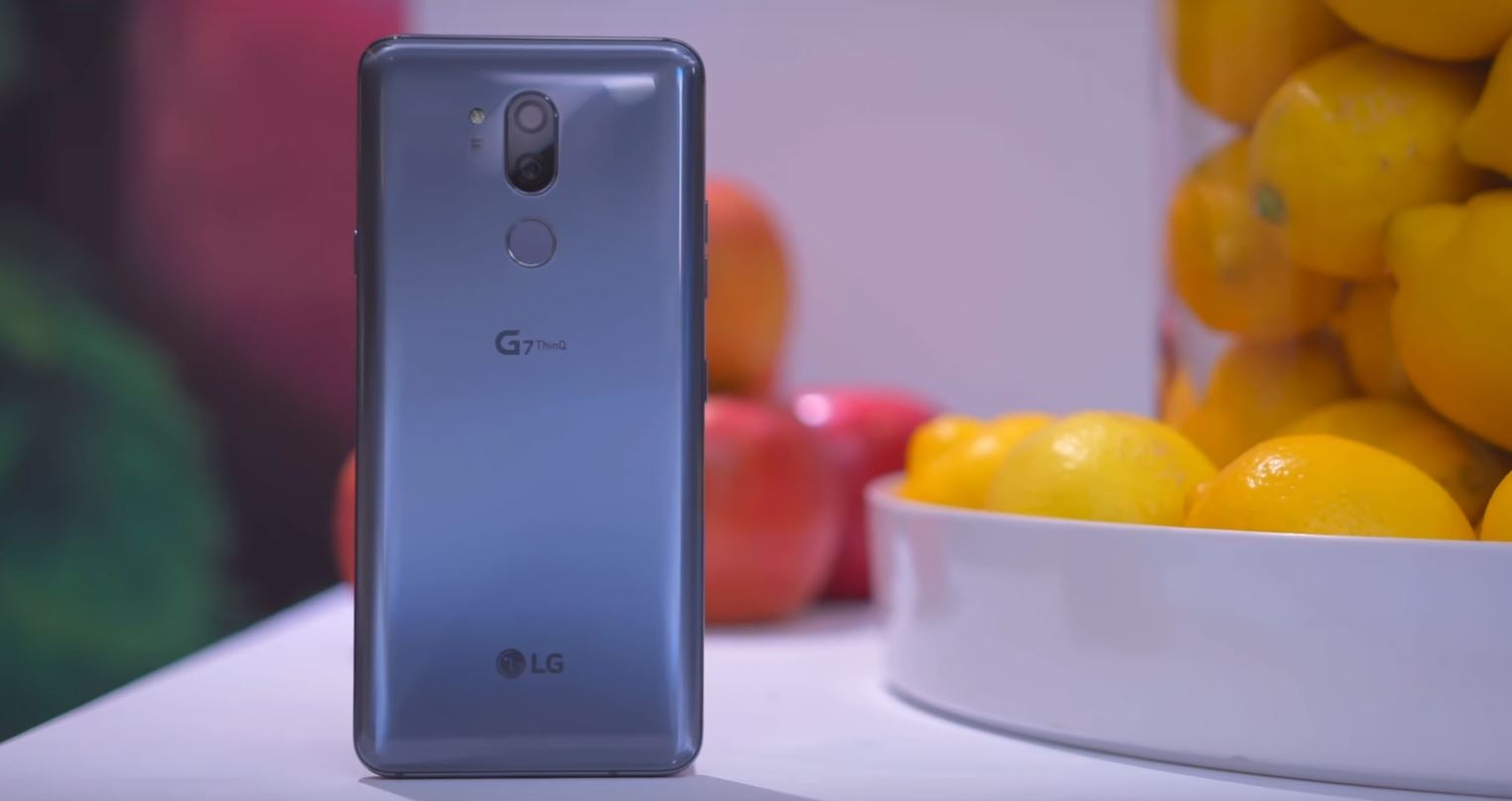 The G7 ThinQ has an aluminum frame and glass-coated rear, like almost every other phone released in the last year. Gorilla Glass 5 on both sides should protect it from scratches, but you still won't want to drop it. Fortunately, the G7 ThinQ is only slightly taller than the G6 and has the same width and thickness despite its much larger display. The company again found a way to make its flagship extremely lightweight. At 162 grams, the G7 is the slightest bit lighter than the featherweight G6.
The phone is IP68 water-and-dust resistant, the highest rating we've seen in smartphones.
LG G7 ThinQ Display
With the G7 ThinQ, LG has overhauled the display technology it used on previous devices. Its 6.1-inch display is larger than the 5.7-inch G6 (and 0.1 inches larger than the V30) and comes equipped with LG's new LCD technology. The company claims it can be viewed under direct sunlight thanks to 1,000 nit brightness. Nits are a common measurement for smartphones and TVs that measures the amount of light that gets sent to your eye in a given area. For comparison, last year's G6 clocked in at closer to 500 nits.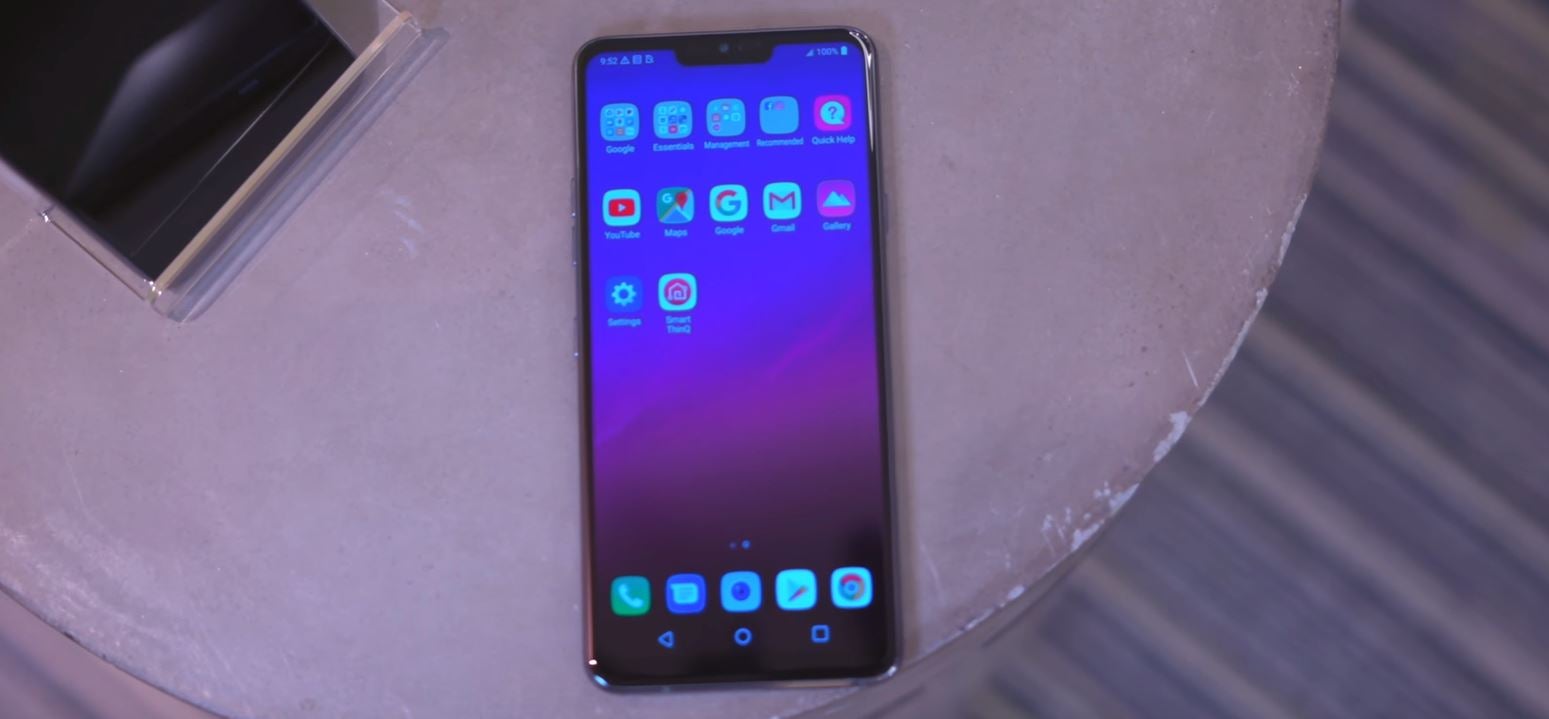 The G7 ThinQ's display is also expected to be more colorful, with a 100 percent DCI-P3 color gamut. The V30 and even the G6 had some of the best smartphone displays we've tested, so we're excited to see how they might have been improved.
The G7 ThinQ display will have six different viewing modes: Auto, Eco, Cinema, Sports, Game, and Expert. These let you tune the screen by adjusting screen temperature and RGB color levels. While that may be useful for photographers and videographers, most people will hope the display is calibrated correctly out of the box so they don't have to deal with it later on.
LG G7 ThinQ Software
We'll learn more about all the software improvements LG made when we get our hands on a review device. Until then, it's all about the AI shown off at its launch event. The standout feature is a dedicated voice assistant button on the side. If that sounds familiar, it's because the Galaxy S8 and Galaxy S9 also have one. Thankfully, the button on the G7 ThinQ pulls up Google's top-notch Assistant, not Bixby. That's a relief considering it can't be disabled or remapped to launch something else.
The LG G7 ThinQ will run Android Oreo out of the box and will be upgraded to Android P when it's released later this year. We weren't fans of the software changes LG made on the G6 or V30, so we'll make sure to give its new skin a full shakedown. It already looks to be a massive improvement based on early press images.
LG G7 ThinQ Performance
The G7 will start with 64GB of storage and 4GB of RAM. That's twice the storage of last year's model but disappointingly the same amount of memory. For more, you'll have to pay extra for the G7+ model, which comes with 128GB of built-in storage and 6GB of RAM. Both have microSD slots.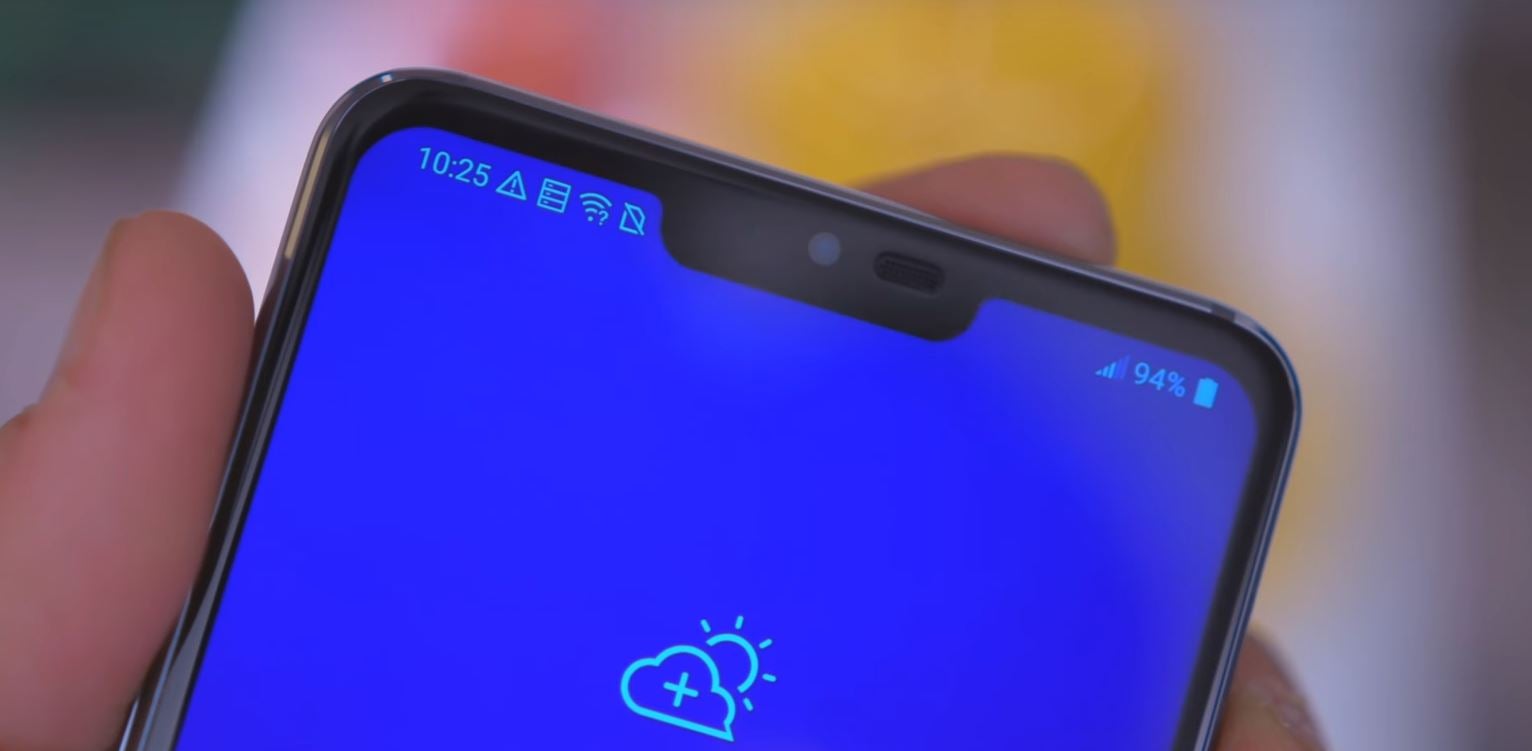 The Snapdragon 845 chip powering the G7 is the same one we saw on the blazing fast Galaxy S9. That should be comforting to LG fans. Last year, the company was forced to put an aging Snapdragon 821 in the G6 after it was revealed that Samsung was hoarding the newer 835.
LG G7 ThinQ Cameras
LG flagship devices have always come equipped with good cameras, but they've lacked the consistency of those found on rival phones. LG wants to fix that using AI.
With AI, the cameras on the G7 can detect 18 different object categories. If you've ever owned a digital camera, think of these as the scene modes. But instead of turning a dial, the G7 will automatically detect what the cameras are facing and make adjustments. When you aim the camera at a subject, it will tell you what you're looking at and instantly change color saturation, white balance, and other settings to create the best results. LG says the cameras can detect people, pets, flowers, landscapes, sunsets, and more.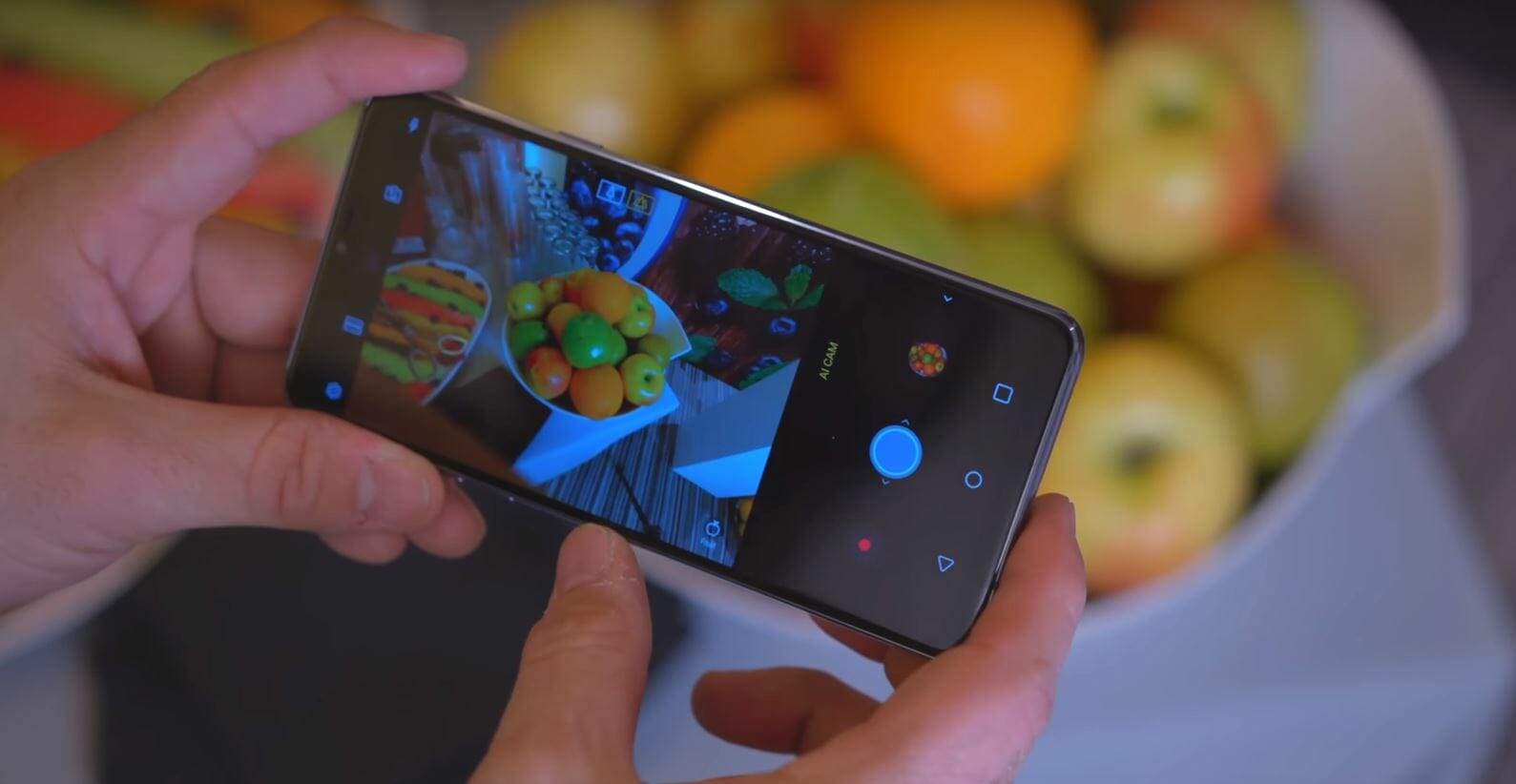 Another software feature designed to improve image quality is called "pixel binning," which combines four pixels into one large pixel. The result is a sensor with quadruple the sensitivity to light that can, therefore, produce images that are four times brighter in dark conditions.
In terms of hardware, you get a 16-megapixel wide-angle lens with a f/1.6 aperture and another super-wide angle lens with a 107-degree field-of-view and f/1.9 aperture.
The front-facing camera has an 8-megapixel sensor, a step up from the awful 5-megapixel selfie cam on the V30.
READ MORE:
LG G7 ThinQ speakers
LG is paving its own path when it comes to audio quality. As other manufacturers abandon the headphone jack for wireless earbuds, LG doubled down on its efforts to offer high-quality audio. With its new "Boom-Box" speakers, the G7 uses its inner space as a resonance chamber for music that is "10 times louder than the average smartphone."
The G7 is also the first smartphone to offer DTS:X, a surround sound format for virtual 3D audio and up to 7.1 channel audio with headphones. Returning to the G7 is the Hi-Fi Quad DAC (digital-to-analog converter) for improved sound levels and better detail retrieval with wired headphones.
LG G7 ThinQ battery Life
LG hasn't provided battery life estimates for the G7, but we're not expecting the relatively small 3,000mAh battery to break any records. On the bright side, LG says the G7's display consumes 35 percent less battery than the G6's. Odds are the G7 will last a full day on a charge and not much more, especially if you crank its 1,000 nit display all the way up.
LG G7 ThinQ release date and price
LG has a lot riding on the G7 ThinQ. At its press conference, the company said it would not release new phones on an annual cycle just because its competitors are. Instead, it expects the G7 to live on through software updates.
LG says the G7 ThinQ will first be rolling out in the "coming days" in South Korea before entering North America, Europe, Latin America, and Asia. Its price has not yet been announced, but expect it to be between $600 and $800.
We will update this article when we learn more. Stay tuned for our full review of the G7.