A man by the name of Rob Irizarry may have created the easiest way to get your kids to do their homework and chores. 
Meet the Kudoso, a router and software combination that allows parents to manage their kids' Internet access that goes far beyond standard parental controls.
For example, Kudoso allows kids to earn things like time on Facebook after they complete a list of activities set by their parents. Or, for one hour of homework and one hour of chores, your child could be rewarded with one hour on Netflix.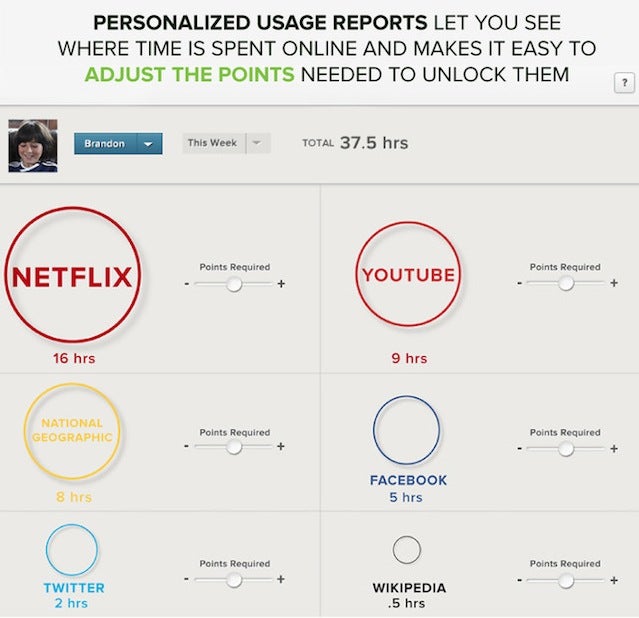 Kudoso works by allowing you to set a select amount of time on different sites, or block sites altogether. But don't worry–adults can whitelist their devices so they aren't affected.
In addition, online education site Khan Academy is integrated into Kuduso, giving kids another great studying tool that can earn them extra time. 
Kuduso is currently on Kickstarter, as Irizarry attempts to reach his goal of $50,000 in funding. The software, which can be added to your current router is being sold for $89, while a Kudoso router with the software pre-installed is going for $119.
There's always the possibility Kudoso won't reach its funding goal, but for what appears to be one of the better online parental control tools proposed, it has very good chance—it's already raised more than $6,000, with 23 days left to go.
Photo via Michael Bentley/Flickr (CC BY 2.0)