We crawl the web so you don't have to.
Sign up for the Daily Dot newsletter to get the best and worst of the internet in your inbox every day.
Hello fellow citizens of the internet! Andrew here. Welcome to today's edition of web_crawlr.

Our top stories today are about: An Uber Eats customer going viral for detailing a bad experience she had, a Qdoba customer making a shocking discovery in her burrito, how an injectable weight loss drug is getting called out online for its advertising, and an exclusive report on how Fox News' coverage of a trans teacher's TikTok led to bomb threats.
After that, our Tech Reporter Mikael has his "One Dumb Conspiracy" column.
See you tomorrow!
— A.W.
---
⚡ Today's top stories
Uber Eats is supposed to be an easy alternative to make dinner simple in exchange for a convenience fee, but one customer warns that isn't always the case.
A Qdoba customer was alarmed to be on the receiving end of a nose-piercing foul, after she bit into a burrito only to feel her teeth clenching down on a piece of metal she would later discover was an employee's nose ring.
TikTokers are criticizing ads for Ozempic, an injectable weight loss drug, seen in a subway station and on social media.
Bomb threats and threatening tirades have inundated the school district.
---
We crawl the web so you don't have to. Sign up to receive web_crawlr, a daily newsletter from the Daily Dot, in your inbox each day.
---
🔍 One Dumb Conspiracy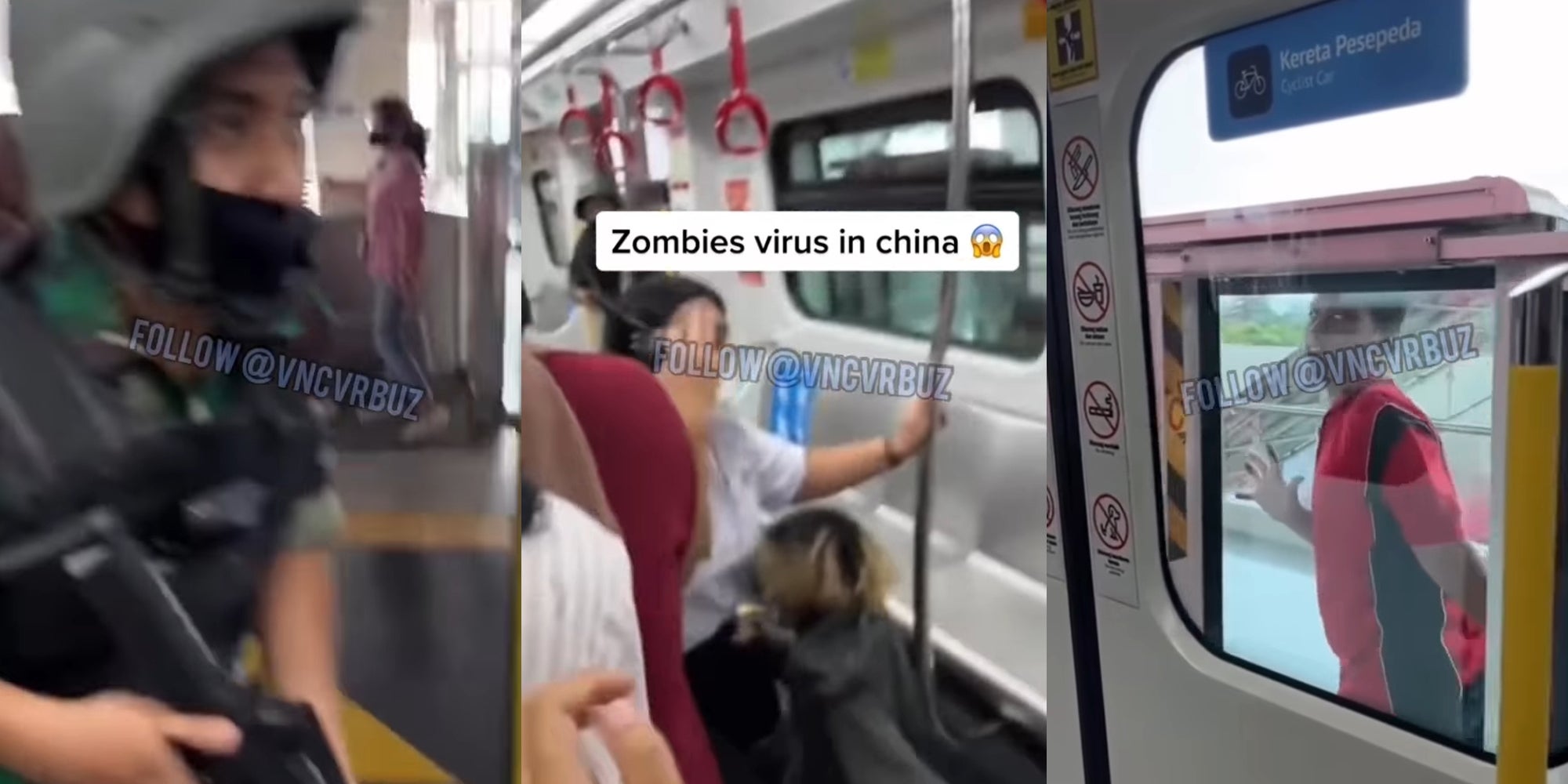 Conspiracy theorists now think a 'zombie virus' is being unleashed
In each edition of web_crawlr we have exclusive original content every day. On Mondays our Tech Reporter Mikael Thalen debunks the most wild conspiracy theories swirling around the web in his "One Dumb Conspiracy" column. If you want to read columns like this before everyone else, subscribe to web_crawlr to get your daily scoop of internet culture delivered straight to you inbox.
---
🕸️ Crawling the web
Here is what else is happening across the 'net.
🍕 When one orders a pizza, they expect it to arrive hot, fresh, and ready to eat. What theydon't expect is a dismal mess of dried meat, spotty (if any) cheese, no sauce, and a stale crust.
🥩 A woman says her friend invited her and several other couples to her house for a dinner party but asked them all to bring their own steak and pay $12 dollars for sides in a now-viral video.
☕ In a viral TikTok video, a Starbucks customer shows viewers what the coffee chain's new olive oil-infused beverage looks like. Reader, it doesn't look good.
📦 While Amazon allows customers to submit delivery instructions with their order, it's often not clear exactly how the process works.
💧 Can you imagine what would happen if you drank nothing but flavored water for two weeks? Here's a hint.*
📹 From the Daily Dot archive: Here's how local governments are surveilling their workers.
🛍️ A DoorDash customer's experience with a bold delivery runner has drawn over 39,000 views on TikTok.
🍴 Working in the restaurant industry is no joke. This is especially true on weekend evenings.
*The Daily Dot may receive a commission in connection with purchases of products or services featured here.
---
👋 Before you go
A woman's TikTok video calling out non-tipping customers who specifically choose contactless delivery for their Domino's orders has drawn over 138,000 views on the platform. Nearly 3,000 viewers leaving comments to share their agreement or opposition to her take.
In her video, user Alexis (@alexislongcrier) says she simply doesn't want customers to avoid her when they choose not to tip her for their delivery.
"If you don't tip, there should be no option for contactless delivery," she says in the clip. "I want you to look me in the eyes when you don't tip me."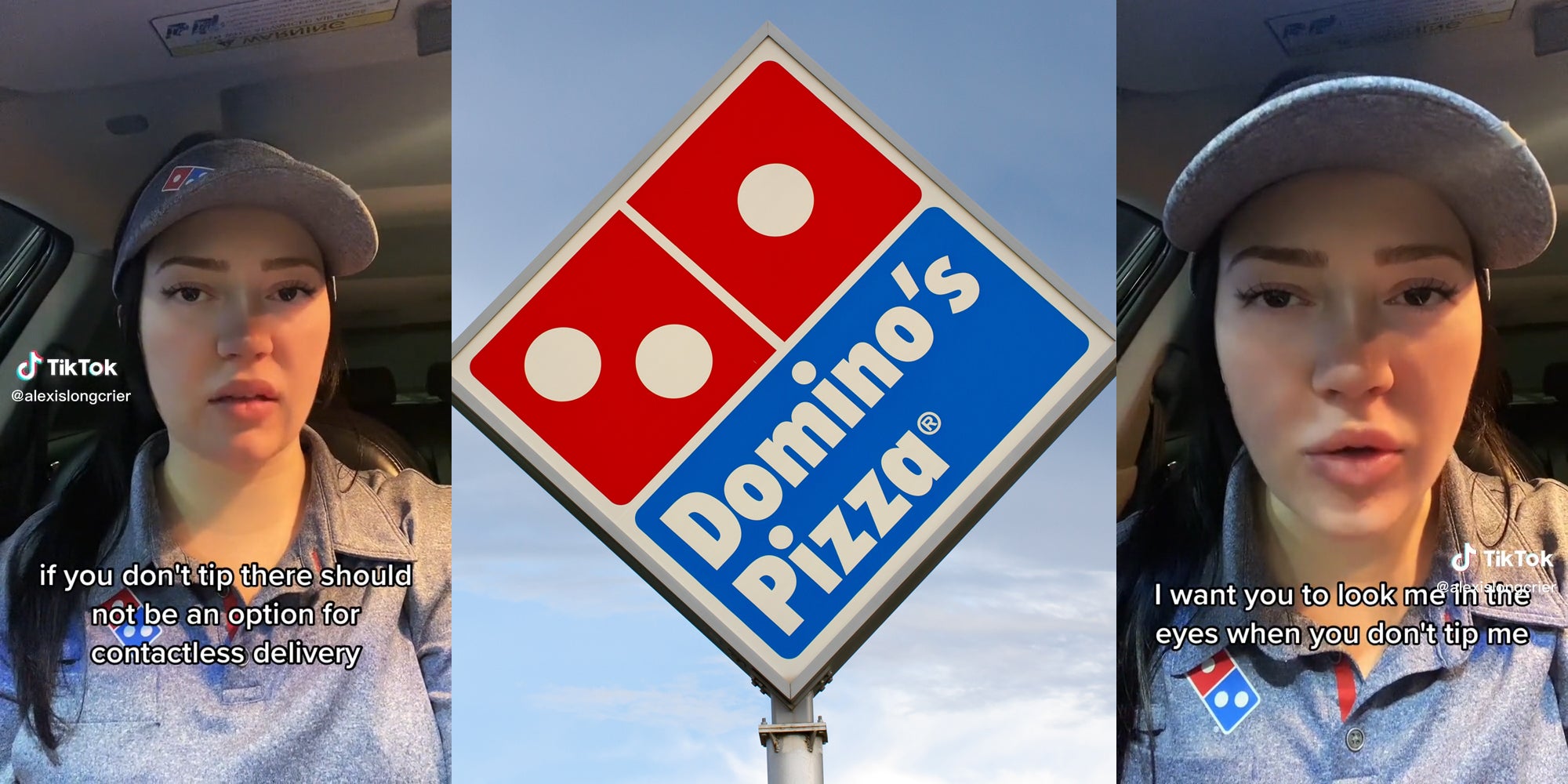 ---
🎶 Now Playing: "Antpile" by Kublai Khan 🎶