Analysis
It's no secret that Twitter's trends can be disastrous. On any given morning, you can wake up to a Motivation Monday, an anti-Kamala Harris rumor spread by bots, and four different kinds of K-Pop stories.
And whenever you click on it, it only serves you tweets of people wondering why any given subject was thrust to the top of their feeds, forcing people to dive into the muck to see what is going on.
But just because they've always been a mess doesn't mean that don't deserve scrutiny. And they were especially bad this morning, when in the wake of Michelle Obama's headlining speech on the first night of the Democratic National Convention, "Big Mike" was at the top of trends.
The phrase "Big Mike" is a popular smear among far-right trolls for Michelle Obama, who for years they have tried to paint as manly.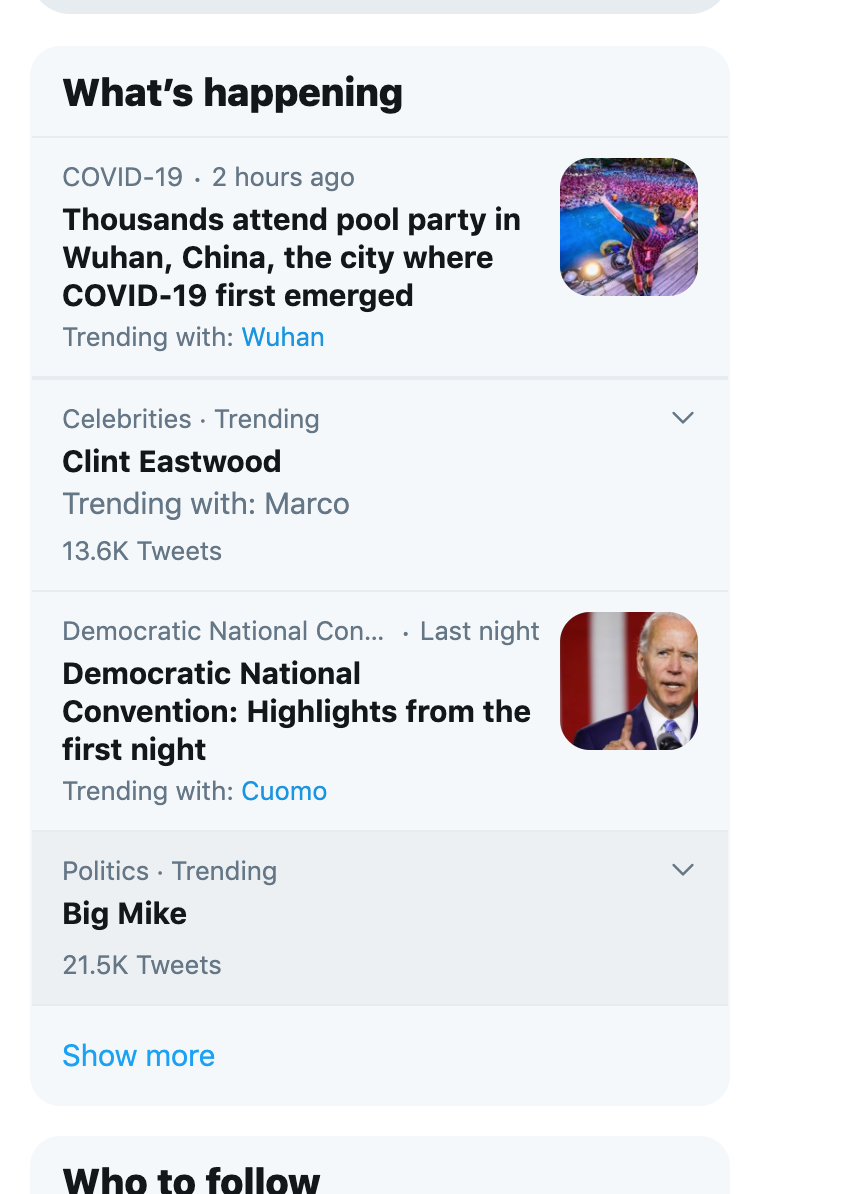 It is an insult steeped in racism and transphobia, is baseless, and logging onto Twitter, you can see it being casually used after she gave a keynote address.
Numerous tweets, like with many of Twitter's trending topics, were criticizing that it was even on the timeline.
Twitter has repeatedly struggled with transphobic content on its platform. Just last week it allowed a Trump campaign employee to repeatedly misgender Pennsylvania's top health official.