TikTok continues to become more and more popular (especially with younger users) and prove the longevity of social video applications — even in our post-Vine world. But TikTok isn't the only app in this game. Relative newcomer Firework is steadily gaining traction with users, thanks for its innovative technology that goes beyond adding features for video creators and also gives viewers more options as well. Still wondering "what is Firework?" Not totally sure how it works? Let's dive into the details.
What is Firework?
Firework is a social video app similar to TikTok that allows users to share 30-second videos with their followers. The app, which was launched back in Sept. 2018, claims to offer "an unexpected journey through short-form video." According to TechCrunch, the app claims to have 2 million registered users.
What makes it different from other social video apps?
Unlike other social video apps, Firework uses what it calls "reveal videos." Reveal videos allow users to film vertically and horizontally simultaneously. And here's where the literal twist comes in: This special video format also allows viewers to turn their device while watching and to view different angles of the video.
Similarly to TikTok, the app also allows users to insert music, time a self-timer for video filming, and adjust the speed. Unlike TikTok, or any other social video site, Firework offers no comment section. If users want to communicate, they have to message each other directly.
How does it work?
Once users have created a profile on the app, they'll be asked to mark a few of their interests from a predetermined list. The list includes options like "oddly satisfying," "cooking," "fitness," and "beauty." From there, Firework will create an explore page of sorts with videos that it thinks will interest the viewer. Users can then follow different accounts and post videos of their own.
To use the special reveal feature, users will film horizontally and are shown barriers for what the video will look like when viewed vertically.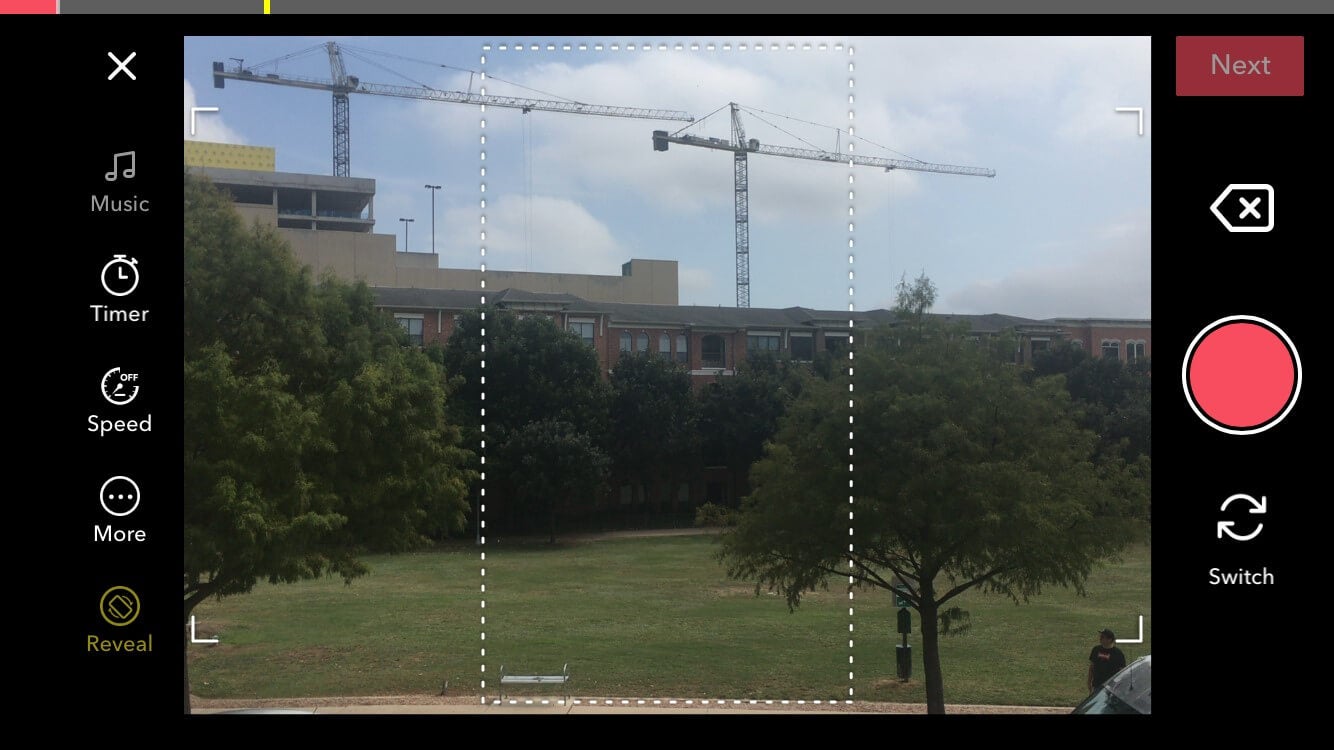 Why is Firework becoming so popular?
Outside of its unique video feature, Firework has drawn in users with its focus on "premium user-gen," which TechCrunch explains is "a mix of professional creators and up-and-comers." The app also plans on creating original series and partnering with brands like Refinery 29, similarly to what Snapchat has done.
At the moment, Firework seems to be attempting to combine the best of preexisting social video sites, while adding a few unique features like the reveal video, which they are trying to patent.
READ MORE: