Some premises elevate a script. Other premises need to be elevated. 
The Awakening of Motti Wolkenbruch
RELEASE DATE:
10/25/2019
DIRECTOR:
Thomas Meyer
STREAMING:
Netflix
Another rom-com walks a familiar path with weak female characters and all the tropes you might expect.
The Awakening of Motti Wolkenbruch is a charming enough Swiss rom-com that tells a very familiar story. An overbearing Jewish mother (Inga Maux) wants her son Motti (Joel Basman) to marry a nice Jewish girl, but he falls for a gentile.
Stories of young people disobeying their parents for the sake of love and/or lust is at least as old as Shakespeare. Since the Vaudeville era, we've seen the rebellious Jewish son evading his mother's nagging matrimonial wishes presented in every conceivable way.
If you consider similar narratives that come out of culturally conservative regions like the Middle East and the American South, you recognize that this is one of the most well-worn narrative structures in storytelling. When powerful and deeply human films like the 2015 Turkish-French co-production Mustang are being made on similar thematic turf, you need to bring something new to this space.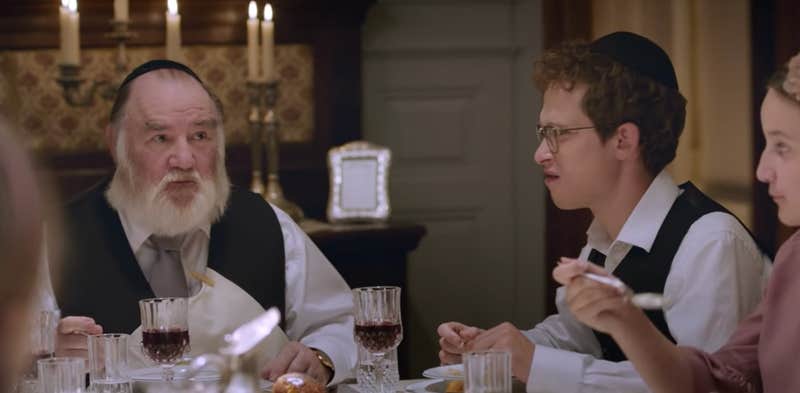 While The Awakening of Motti Wolkenbruch is fairly well-plotted and visually competent, it fails to transcend its familiar structure. Additionally, in Europe or America in 2019, it is increasingly difficult to sell stories of going against community marriage wishes, as increased diversity means that there isn't all that much at stake. It's getting increasingly hard to believe that someone would be truly ostracized for marrying outside their faith in such multicultural countries.
You never really feel that Motti is risking much of anything in this film. Even his father (Udo Samuel), more or less sides with him against his mother. Likewise, his friends and the women he is forced to shidduch (a formal parent-approved date) with, also aren't that big on obeying tradition.
The lack of conflict in the film isn't helped by Maux's acting choices. In pursuit of broad comedy, she plays Motti's mom as a nagging Jewish mother stereotype and cranks it up to 11. If there is an empathetic argument to be made from her point of view, we never see it. 
This film knows it is working familiar territory. For example, Motti often breaks the fourth wall for Fleabag-style direct address in what feels like a bid at a fresh spin on a stale story. Externalized internal monologue is hard to pull off, and here it mostly repeats what we've just seen, rather than offering a counterpoint or additional insight. Stylistically, as well as thematically, this is stuff we've seen before. 
Noémi Schmidt is magnetic as Motti's shiksa love interest Laura, but like Motti's mother, she is given a fairly thankless role. Laura is an object of desire more than she is a person, and any agency she has isn't really seen on-screen. She is reminiscent of the kind of manic pixie dream girls that plagued mid-aughts American rom-coms, existing to alternately lightly challenge and please the protagonist until the plot decides she has changed her mind. 
Add in the strange older woman mentor character, Mrs. Silbersweig (Sunnyi Melles), and you have a roster of women who aren't so much characters as figures who exist to develop the male protagonist. While Silbersweig is given a terminal illness, she isn't provided with a point of view.
The sins of The Awakening of Motti Wolkenbruch are familiar, as far as romantic comedies with young male protagonists go. But there is one particularly disappointing sequence in the film. Around the midpoint, Motti takes a trip to Israel where he meets the beautiful, ethnically ambiguous Jael (a thankless role played charmingly by Meytal Gal). Though she is far more mature, self-possessed, and attractive than Motti, she readily takes him to bed. These scenes play more like an Israeli tourism ad than anything plot-related. Here, the script sinks below replacement-level rom-com and into something closer to propaganda.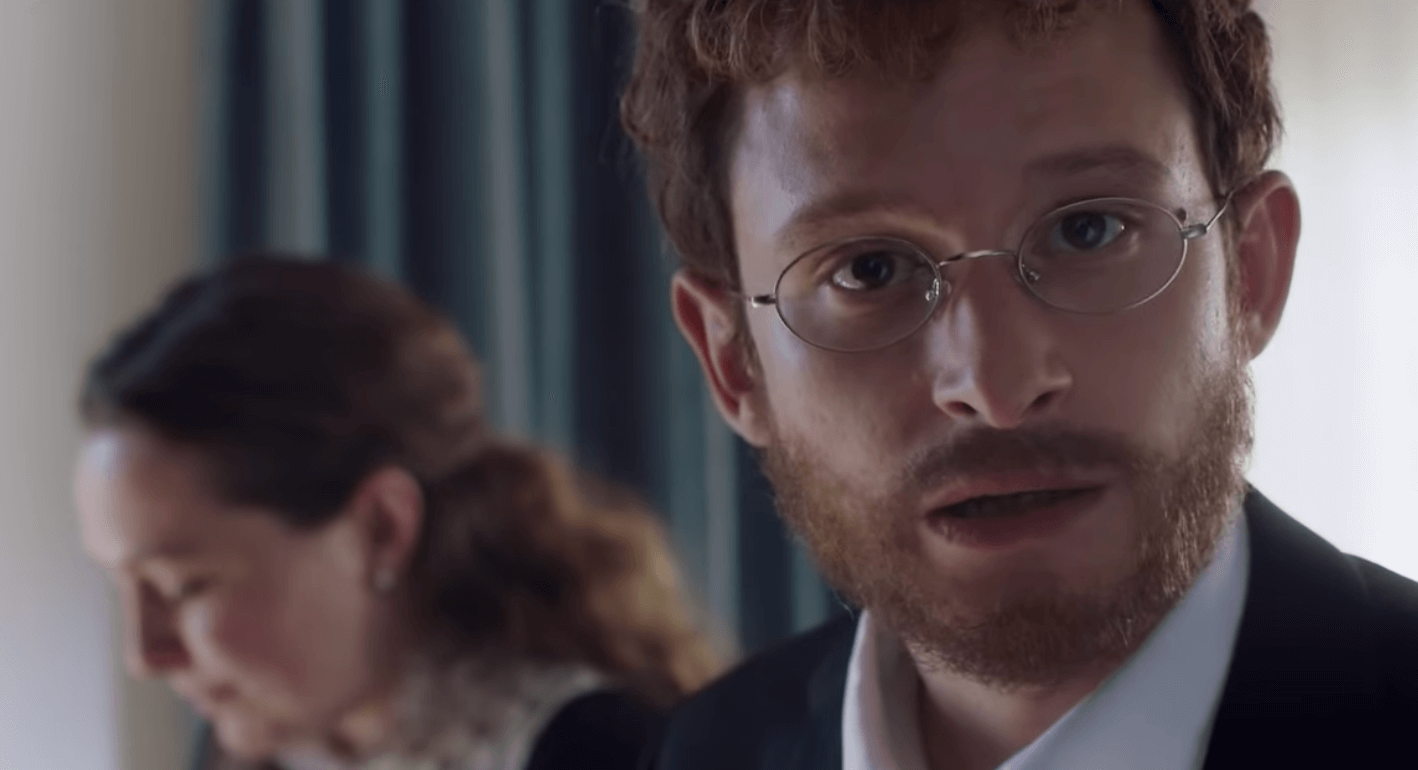 If the film has a saving grace, it is the strong acting of the two leads. Basman brings a sweet dweeby charm to the role of Motti without coming off as pathetic or overwrought. Schmidt's Laura is sweet and vivacious without indulging too many of the twee tropes of the Zooey Deschanel era. Both actors deliver the kind of performance that leaves you wishing they had better material. 
Overall, The Awakening of Motti Wolkenbruch is not a bad film. This is a competently constructed rom-com with two charming leads. However, for an arranged marriage forbidden love story to work in 2019, you have to offer something different. This film really doesn't have anything fresh to say.
As if there was any doubt the film is terminally derivative, its climax is backed by yet another cover of Leonard Cohen's "Hallelujah," a final proclamation that, even when it comes to small details, this film doesn't any new ideas.
https://www.youtube.com/watch?v=LP-EbHHzGt4
Still not sure what to watch tonight? Here are our guides for the absolute best movies on Netflix, must-see Netflix original series, documentaries, docuseries, and movies.
Need more ideas? Here are our Netflix guides for the best war movies, documentaries, anime, indie flicks, true crime, food shows, gangster movies, Westerns, and movies based on true stories streaming right now. There are also sad movies guaranteed to make you cry, weird movies to melt your brain, and standup specials when you really need to laugh. Or check out Flixable, a search engine for Netflix.