Based on the book by Stephen King comes one of the most captivating apocalyptic fantasy tales ever made. The Stand is a dystopian future worth looking forward to.
The latest adaptation of King's opus will be the biggest yet, paying tribute to his longest stand-alone work. For those unfamiliar, the show depicts a pretty bleak future.
A worldwide plague leads to a monumental battle between good and evil. On one side, a 108-year-old woman named Mother Abigail carries the fate of mankind on her shoulders, along with a handful of survivors. But there's a yang to every yin. Randal Flagg, aka "The Dark Man" leads the forces of evil, and he's armed with unspeakable powers. These opposing sides will gather for one final battle to decide whether good will triumph over evil. A stand, if you will.
Here's everything you need to know to stream The Stand (2020).
What is The Stand (2020)?
Airtime: Premiers Thursday, December 17.
Channel: CBS All Access
Genre: Fantasy
Starring: James Marsden as Stu Redman, Amber Heard as Nadine Cross, Greg Kinnear as Glen Bateman, Odessa Young as Frannie Goldsmith, Henry Zaga as Nick Andros, Whoopi Goldberg as Mother Abagail, Jovan Adepo as Larry Underwood, Owen Teague as Harold Lauder, Brad William Henke as Tom Cullen, Daniel Sunjata as Cobb, Ezra Miller as Trashcan Man, Alexander Skarsgård as Randall Flagg, Nat Wolff as Lloyd Henreid, Gordon Cormier as Joe, Eion Bailey as Teddy Weizak, Katherine McNamara as Julie Lawry, Hamish Linklater as Dr. Ellis, Heather Graham as Rita Blakemoor, Irene Bedard as Ray Brentner, Natalie Martinez as Dayna Jurgens, Fiona Dourif as Rat Woman, Clifton Collins Jr. as Bobby Terry, Gabrielle Rose as The Judge
The Stand Reviews
What the critics are saying:
"It's effective TV horror, it's a recognizable dystopia story, but almost nothing hits as hard as it could." –Vinnie Mancuso, Collider
"It's not perfect by any means, but the series does about as well as anyone might reasonably expect considering the source, and never suffers a boring minute." –Warren Cantrell, The Playlist
How to stream The Stand
The Stand is available exclusively through CBS All Access
CBS All Access is the network's official entry into the streaming arena. It's set the tone for other major networks launching their own streaming services. (Looking at you, Peacock.) CBS All Access anchors itself in the vast CBS show library, going into TV history as well as relying on the Star Trek series and the crime dramas that help define it today. It also has a selection of movies tied to Paramount's ownership by CBS parent Viacom. It's also a destination for live events like the annual Grammy Awards, and it's becoming a destination for live sports fans. The 2020 NWSL Challenge Cup and a new role as Champions League soccer host makes it a legitimate player in sports programming.
---
CBS All Access Guides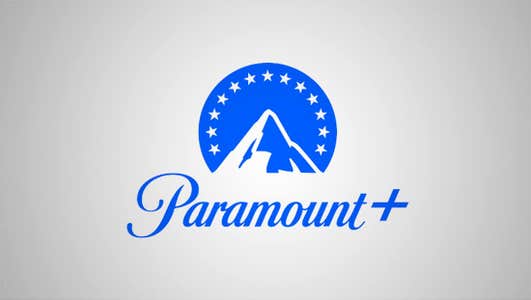 | | |
| --- | --- |
| With Ads | $5.99 |
| Ad Free | $9.99 |
---