The best junior welterweight matchup of the year happens on Saturday, and you can watch the Jose Ramirez vs. Maurice Hooker 140-pound title unification bout on DAZN. It's basically a 50-50 fight, and it's nearly impossible to figure out who is actually going to win. That's how close the matchup could be.
Both fighters are undefeated. Both are world titlists. Hooker has triumphed in fights he wasn't supposed to win. Ramirez has been challenged by tough but not necessarily elite opponents and has always come through with the victory. It should be a fantastic matchup between two world-class fighters.
"This is why we called this show 'All or Nothing,' because each guy comes in with a belt and will leave with both titles," promoter Eddie Hearn said during the final prefight press conference. "It's going to be a tremendous fight and I cannot wait for this."
Here's everything you need to know to live stream Saturday's Ramirez vs. Hooker rematch on DAZN.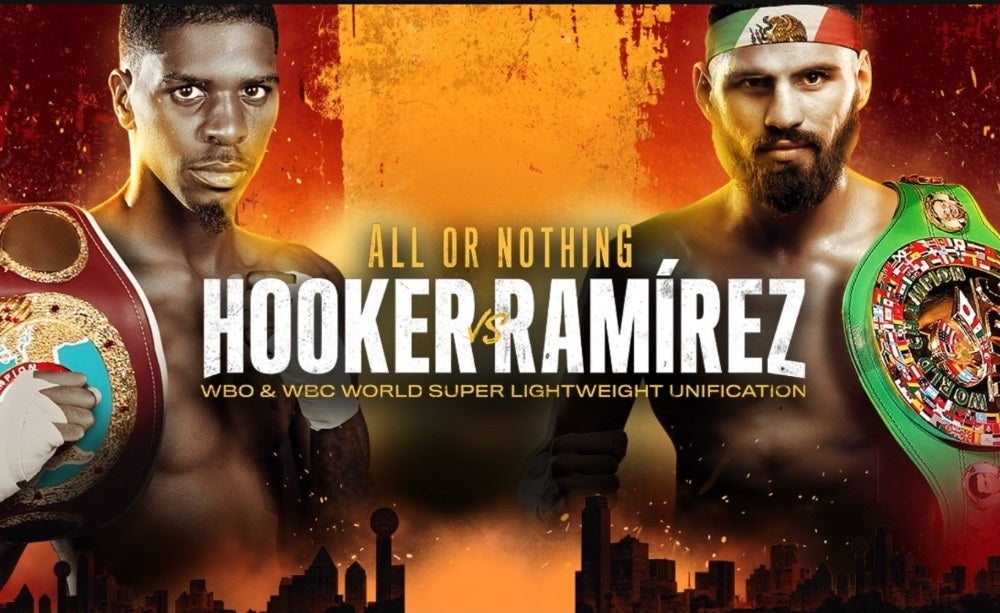 Jose Ramirez vs. Maurice Hooker
When: 9pm ET on Saturday, June 27
Where: College Park Center in Arlington, Texas
Streaming: DAZN
The only legal way to watch Ramirez vs. Hooker is on DAZN. Since last September, the streaming service has put on some of the most important fights in boxing. Though Canelo Alvarez, boxing's biggest star, has been playing tug-of-war with the service regarding his next opponent, DAZN featured him beating one of the top middleweight contenders in Daniel Jacobs a few months ago. DAZN also showcased Andy Ruiz upsetting Anthony Joshua for the heavyweight championship, and it broadcast Gennadiy Golovkin's streaming service debut in June.
DAZN costs $19.99 per month or $99.99 for the entire year, but for fight fans, it's been worth it. It streams more than 100 fight cards per year, and you can watch some of the best fighters in the world (Alvarez, Joshua, and Golovkin) and some of the potential rising stars (Regis Prograis, Devin Haney). DAZN says it's doing its best to try to kill the longtime boxing PPV model, but another perk of a subscription is getting to watch fights like Ramirez vs. Hooker that should get your blood pounding as the fists begin flying. The main card, featuring Ramirez vs. Hooker and Tevin Farmer's 130-pound title defense vs. Guillaume Frenois, begins at 9pm ET. The undercard starts at 7pm ET.
DAZN works with Roku, Apple TV, Amazon Fire Stick and Fire TV, Xbox One, PlayStation 4, and both iOS and Android phones. All you have to do is download the DAZN app and log-in with your subscription credentials. You can also stream via computer browsers Chrome, Firefox, Safari, Edge, Internet Explorer, and Opera. (You can read our full DAZN review here.)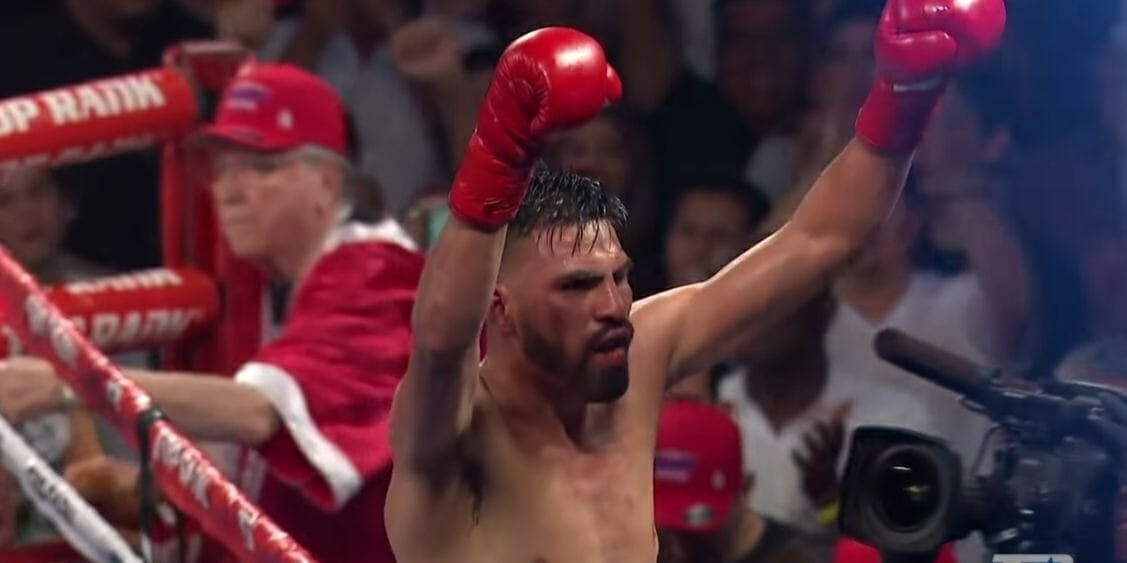 Jose Ramirez vs. Maurice Hooker: Why it matters
It's a significant breakthrough for the politicized sport of boxing that a fighter like Jose Ramirez, who is promoted by Top Rank and who would normally appear on the ESPN platforms, could agree to a deal with Hooker—who fights solely these days on DAZN. It's because this matchup is an important one, and Top Rank and Matchroom Boxing (Hooker's promoter) figured out a way to work together and broadcast the event.
Hooker (26-0-3, 17 KOs) announced himself as an elite fighter 13 months ago when he traveled to Manchester, England, to face Terry Flanagan for the 140-pound belt and then won the title on Flanagan's home turf. Just look at Hooker's reaction.
Maurice hooker become the WBO super-Lightweight World Champion, with his Split decision win over Terry Flanagan #FlanaganHooker 🇬🇧🇺🇸 pic.twitter.com/e9qHTMi8ML

— BOXING CORNER 2️⃣4️⃣/7️⃣ (@boxingcorner247) June 9, 2018
Since then, Hooker stopped perhaps the top prospect in the weight class when he knocked out the undefeated Alex Saucedo. In fact, Hooker's last four victories have come against opponents who had never tasted defeat before. Ramirez's (24-0, 16 KOs) unbeaten record isn't safe either, Hooker said.
"People are saying it's going to be a tough fight and I hope it is," Hooker said, via Matchroom Boxing. "He's going to come at me aggressive in the opening rounds with those big left hooks, but I'll stay calm and relaxed because to me, in a championship fight, the fight really begins in the fourth or fifth round.
"I'll use my jab in the opening rounds and compose myself and let him punch himself out and expose himself. As the fight goes on, I will take it to him, push him back and I think I will come out of there with the late KO."
Naturally, Ramirez disagrees. Though Ramirez's recent resume isn't quite as impressive as Hooker's list of opponents, the last four opponents Ramirez has beaten still had a combined record of 101-2. Ramirez, who is a slight -155 betting favorite (meaning you'd have to wager $155 on him to win $100), remains confident even though he's going to be fighting just outside of Hooker's hometown of Dallas.
"Maurice wanted the fight in his hometown so it was up to me to accept those terms and I did," said Ramirez. "When two fighters really want a fight and the promoter gives you the green light, there's nothing to stop the big fights from being made. It just takes a little encouragement from your team. It's a great fight for everyone involved."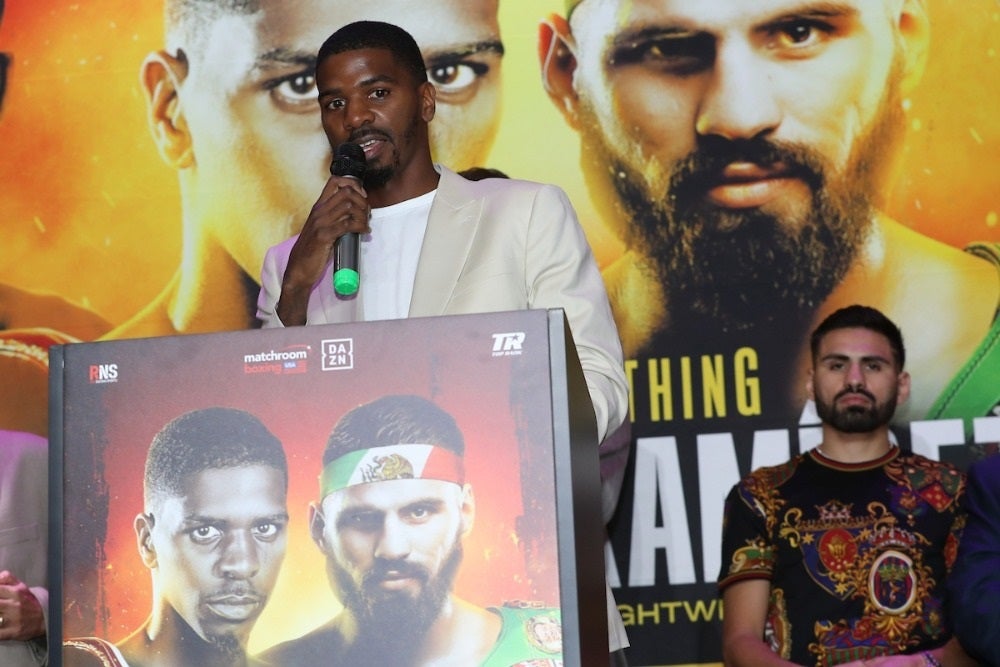 Jose Ramirez vs. Maurice Hooker live stream schedule
Maurice Hooker vs. Jose Ramirez
Tevin Farmer vs. Guillaume Frenois
Tramaine Williams vs. Yenifel Vicente
Austin Williams vs. Jabrandon Harris
Joey Dawejko vs. Rodney Hernandez
Nikita Ababiy vs. Yunier Calzada
Arthur Biyarslanov vs. Solon Staley
Darius Bagley vs. Carlos Dixon
Javier Francisco Martinez vs. Michael Land
For a year-round sports fix, sign up here to receive our weekly boxing newsletter. You'll hear about all the biggest fights and best knockouts from the Daily Dot's streaming sports guru Josh Katzowitz.