DAZN has been a game-changer for boxing fans in the U.S. and around much of the world.
Before DAZN launched in the U.S. last September, there was no way to legally stream most European boxing matches, and there wasn't a ton of boxing to watch in general. Sure, HBO and Showtime showed big-time fight cards a couple of times per month (maybe) and there was the occasional PPV fight, but ESPN was largely out of picture and the major broadcast networks rarely carried the sweet science. (HBO has since thrown in the towel altogether.)
But DAZN came out swinging, promising to showcase 100 fight cards per year and signing some of the biggest names in all of boxing.
DAZN doesn't simply show boxing and MMA cards, though. In the U.S., it features MLB highlights along with more niche sports like gymnastics and snooker. In other parts of the world, DAZN subscribers can watch the NFL, PGA Tour, and world-class tennis and soccer.
All of that speaks to the quantity of DAZN's content—by the numbers, it's hard to argue against the value the service provides—but what about the quality? How does the app actually perform when it matters most and how intuitive is it to use?
Here's what I've learned from streaming on DAZN and what you should know before signing up for the service.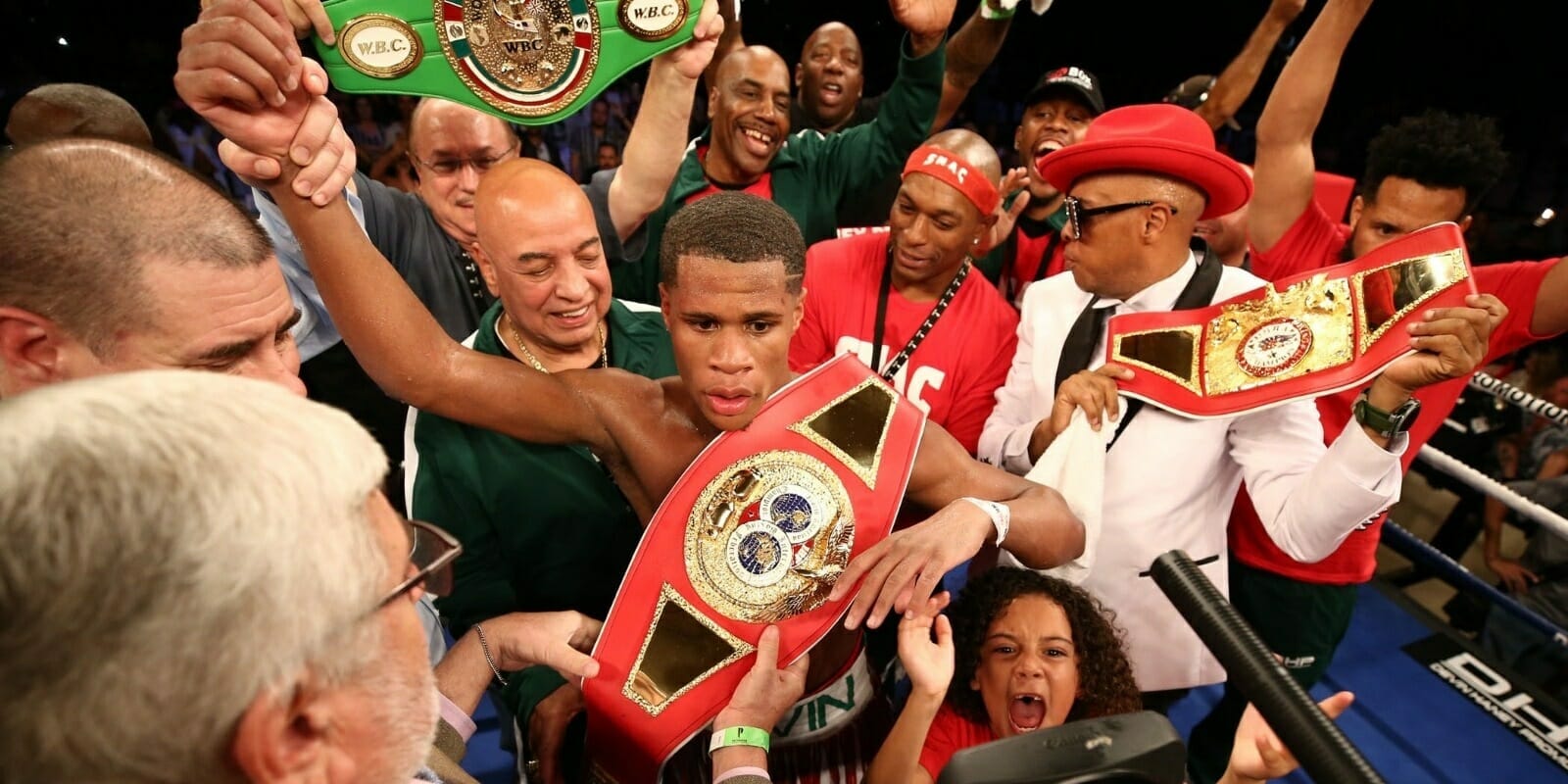 DAZN price
DAZN got rid of its free one-month trial in March and changed its pricing structure, but serious combat sports fans are still getting their money's worth. If you commit to a year-long subscription, you'll pay $99.99 annually. But if you'd rather go month-to-month, it'll cost you $19.99 per month. (Obviously, if you pay for a full 12 months at once, you'll save $140.)
How does that stack up to the competition? Depending on the service you use to subscribe, Showtime costs anywhere from $10-$15 per month, but the network hasn't shown quite as much boxing in 2019 as it has in year's past (and let's be honest, the matchups it has shown have been lacking).
ESPN+, meanwhile, costs $4.99 per month or $49.99 per year, and its boxing library and documentary films are extensive. But it doesn't broadcast as many fights as DAZN per year, and oftentimes, when a fight is broadcast on the ESPN network, only the undercard is available on ESPN+. The service does get much higher marks for MMA, however, exclusively hosting UFC Fight Night events per year.
DAZN is more expensive than ESPN+, but it also shows more combat sports on a weekly basis.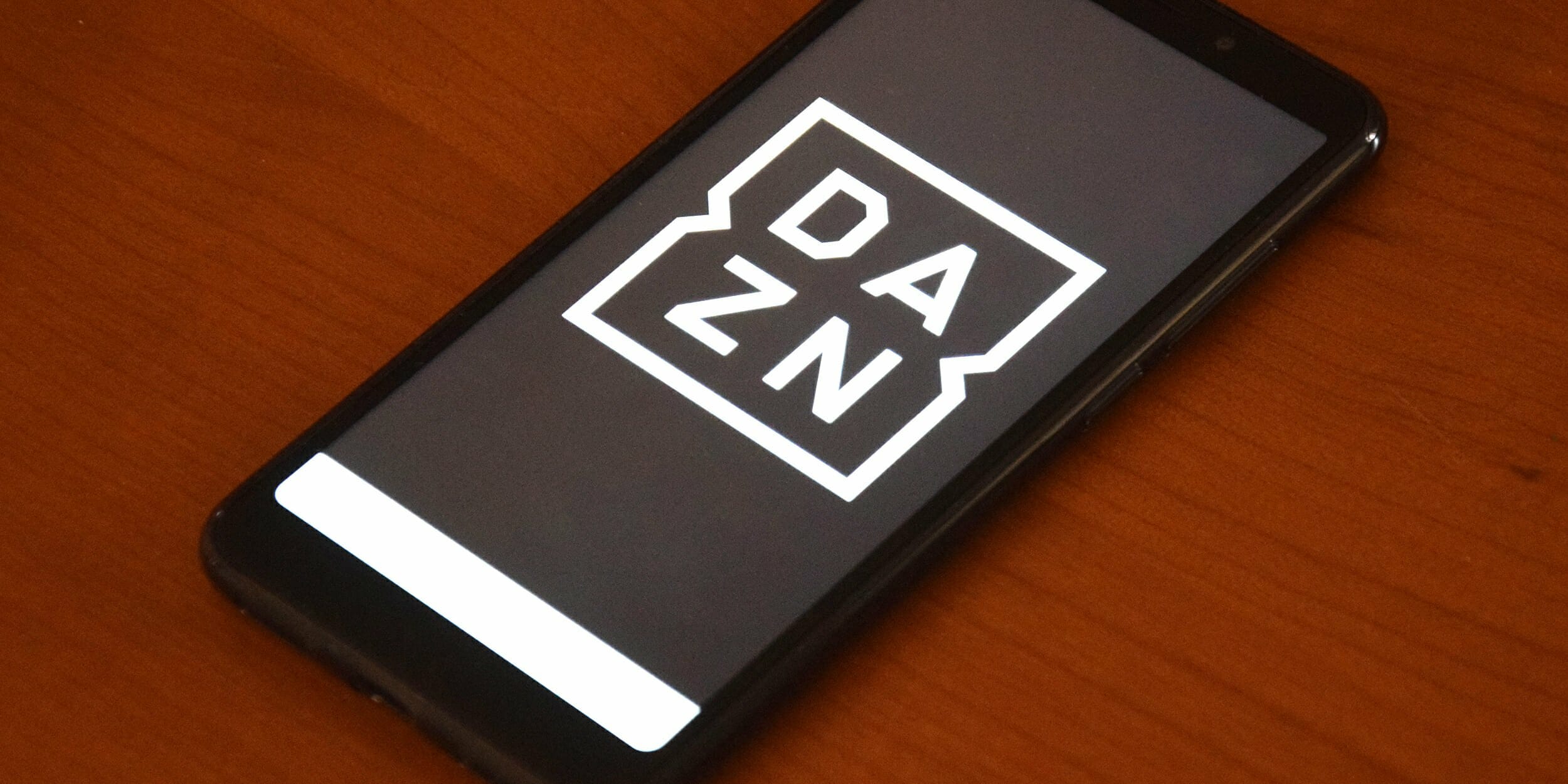 How DAZN works
DAZN makes it simple to watch. All you have to do is download the DAZN app and log in with your subscription credentials. You can view it in a variety of ways (smartphones, tablets, computers, and game consoles), and it allows you to peruse live events on two devices at the same time. To watch the live stream from your TV, you can use Roku, Apple TV, Amazon Fire Stick and Fire TV, Xbox One, and PlayStation 4.
If you'd rather watch it on your computer, DAZN works on Chrome, Firefox, Safari, Edge, Internet Explorer, and Opera. It's also available on iOS and Android phones and tablets.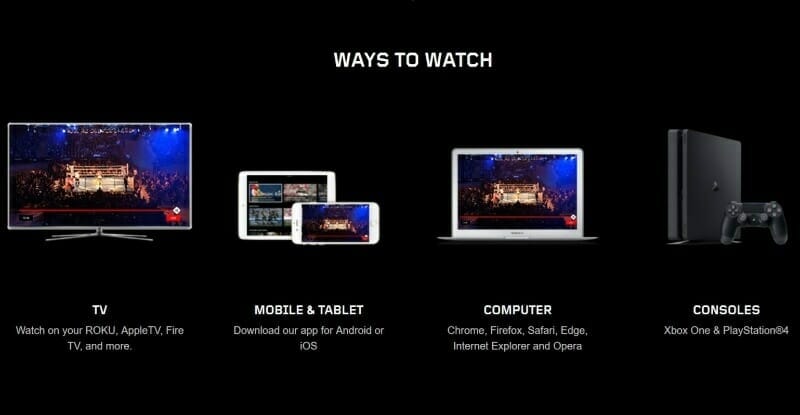 DAZN interface
DAZN's interface is easy to use, and with a few quick swipes on a mobile device, you can find exactly what you need, whether it's MLB highlights, pre-fight documentaries, classic fights, boxing and MMA press conferences, or the other sports DAZN offers (cricket, soccer, pool, and snooker).
I mostly use it on my iPhone (and sometimes on an iPad), and it's awfully intuitive. There's a daily schedule tab so you know exactly what and when to watch, and a tab that allows you to bounce around from sport to sport.
My biggest complaint is  the schedule tab. It tells you what time a boxing event will begin streaming, but it doesn't display the fights that are actually being broadcast. That means it's a bit of a guessing game for the exact time of the fights you might want to see and what fights you might want to skip.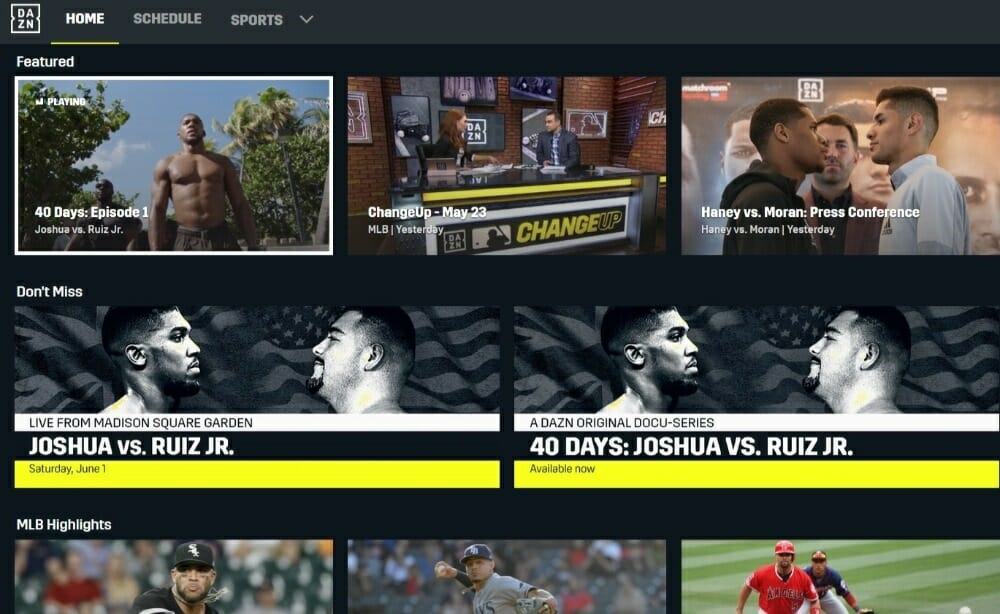 What to watch on DAZN
I'm a huge boxing fan, and I've covered the sport for various outlets (both local and national) throughout my journalism career. So, that's mostly why I watch DAZN, and there's been plenty to keep me occupied. However, DAZN streams sporting events both minor and major including UEFA Champions League, UEFA Europa League, Premier League, Bundesliga, La Liga, Serie A, Copa Sudamericana, MotoGP, National Basketball Association, FIBA Basketball World Cup, National Football League, Major League Baseball, National Hockey League, Major League Soccer, Formula One, Bellator MMA, Matchroom Boxing and Golden Boy Promotions. 
For the uninitiated, this comprises not only combat sports, but bowling, soccer, gymnastics, cue sports, and even darts.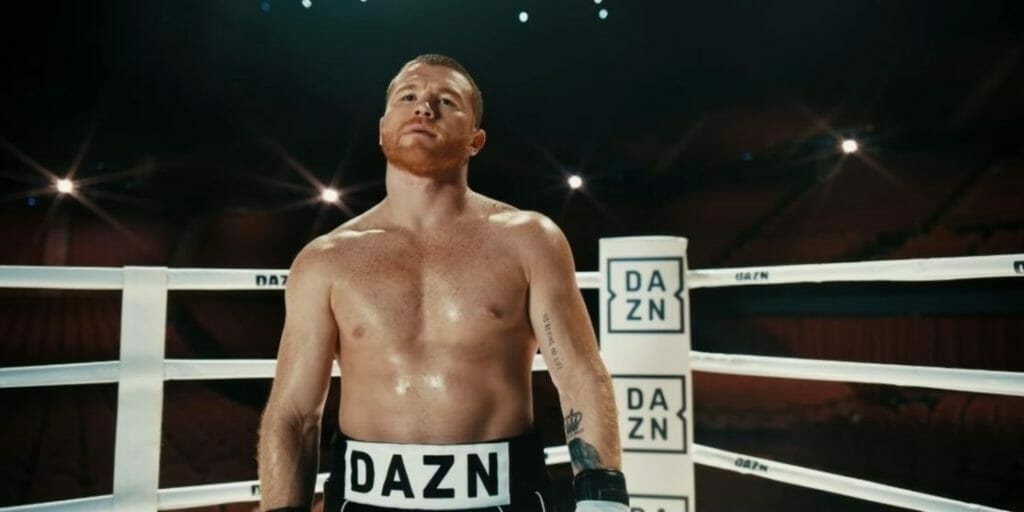 That number of high-level championship fights in such a short amount of time on one broadcasting service is not something I can ever remember experiencing.
Plus, with the video library that DAZN possesses, you can watch classic fights like Oscar De La Hoya vs. Julio Cesar Chavez from 1996 and Manny Pacquiao vs. Ricky Hatton from 2009. There are also plenty of behind-the-scenes features, including documentaries on the upcoming Joshua-Ruiz fight and press conference footage.
MMA also plays an important role in DAZN's coverage. While UFC has entered into an exclusive partnership with ESPN, DAZN does host Bellator's biggest events. Make no mistake, Bellator features talented fighters in exciting fights, including Michael "Venom" Page, and aging legends like Fedor Emelianenko. Are they the most significant MMA fights? Not really. But are they fun to watch and worth the price of admission? Sure.
Of note for baseball fans, DAZN also has a new program called ChangeUp, which offers real-time highlights from around the MLB and a live look at games in progress. It's hosted by former Baseball Tonight anchor Adnan Virk and Scott Rogowsky (of HQ Trivia fame). As noted in our review, "[I]f you're the type of fan who would rather check their phone than take a seventh-inning stretch or generally approve of new efforts to speed up the game, you'll find ChangeUp to be more your pace." 
DAZN review: The final verdict
It's a great time to be a boxing fan. There is so much boxing to take in most weeks—thanks in large part to DAZN—that it's almost impossible to watch everything the sport has to offer. DAZN has also exposed fans to European fights and fighters that would have been impossible to see in the U.S. otherwise.
The only major criticism DAZN has faced in the last several months was during the Alvarez vs. Jacobs fight. Despite what DAZN said about the service handling the influx of new subscribers, plenty on Twitter complained about the quality of the stream and about the app not working after they had just subscribed. I have experienced occasional buffering issues (and sound-to-video sync-up issues), but I have yet to see a live sports streaming service—including ESPN+ and Showtime—that doesn't suffer from minor issues from time to time. That's just one of the hidden costs of streaming.
The broadcast team of Brian Kenny and Sergio Mora also faced criticism for their supposedly pro-Alvarez commentary. But HBO and ESPN also have been criticized in the past about showing favoritism to one fighter or another, so to me, that's not a big deal. I watched that fight and didn't notice anything particularly jarring.
Our editorial team has tested DAZN across most of the devices offered, including PlayStation 4, a Samsung QLED TV, the iPad and iPhone app, and via DAZN's site using Google Chrome. The consensus has been that DAZN offers a quality streaming experience and the prestige of a PPV event with its picture quality, audio, and broadcast team.
Here's the bottom line: Getting to watch Alvarez, Joshua, and Gennadiy "GGG" Golovkin for about $100 a year is an incredible deal. It's basic math: If you watched all those fighters individually on PPV—which all have fought on in the past few years—you could spend as much as $300-4000 per year.
For that reason and also so much more, if you're a boxing fan, DAZN is a must-have.
The Daily Dot may receive a payment in connection with purchases of products or services featured in this article. Click here to learn more.