New Netflix film Good Sam explores whether it's possible to find a person capable of doing a good deed selflessly. What unfolds is a heartwarming mystery about unconditional generosity.
Good Sam
RELEASE DATE: 5/16/2019
CREATOR: Kate Melville
STREAMING: Netflix
A broadcast journalist searches to find the identity of an anonymous person who leaves bags filled with $100,000 on doorsteps across New York City.
In the film, broadcast journalist Kate Bradley (Tiya Sircar) believes people are incapable of doing acts of kindness without an ulterior motive—or at least in the hopes to get something in return—after spending years on the "bummer beat," where she primarily covers stories about crime and accidents. When she's assigned a story about a good Samaritan, who goes by the name "Good Sam," and leaves bags filled with $100,000 in cash on doorsteps across New York City, Kate is skeptical of their true motives.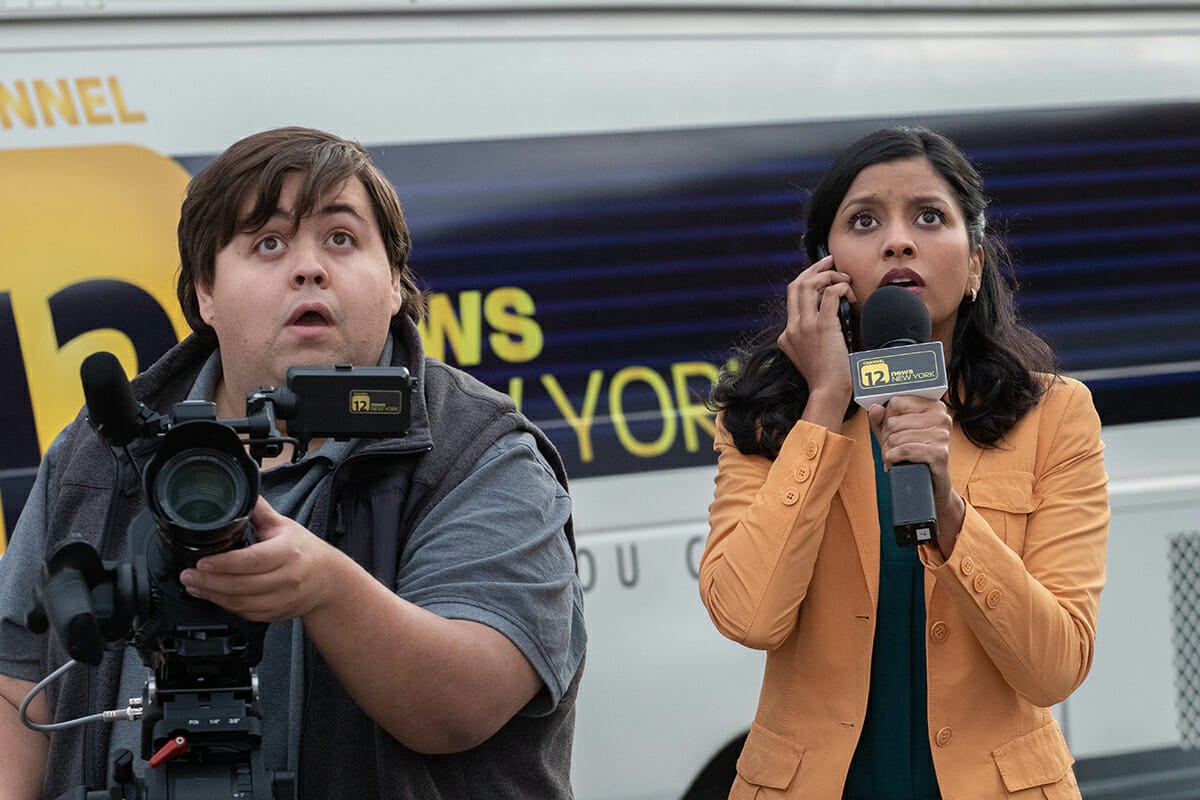 Like any film in the mystery genre, Good Sam is a fun watch because of how the plot twists and turns. Some viewers might spend the first half of the film convinced Good Sam's identity is easy to spot in the first 10 minutes, to find themselves later completely surprised. That might be a symbol of how the people with the kindest souls are typically the quietest about their actions, and therefore sometimes overlooked. 
Unfortunately, the subplots of the film were less refreshing. Although Kate works for a major news station in one of the biggest broadcast markets in the country, conversations with her father are mostly about her relationship status or different careers he wishes she'd pursued. In fact, a lot of Kate's conversations in the film wouldn't necessarily pass the Bechdel test. As much as the romantic twist to the film is sweet, at times it eclipses what the movie is actually supposed to be about: solving a mystery.
Good Sam is one of the more diverse films on Netflix's roster. Most of the main characters are people of color without them being tokenized or with their character development revolving around the color of their skin. The supporting cast members each play an important role, as well. Supporting characters, Eric Hayes (Chad Connell) and Jack Hanson (Marco Grazzini), for example, are successfully portrayed as complete opposites from one another and help carry the major theme of the plot.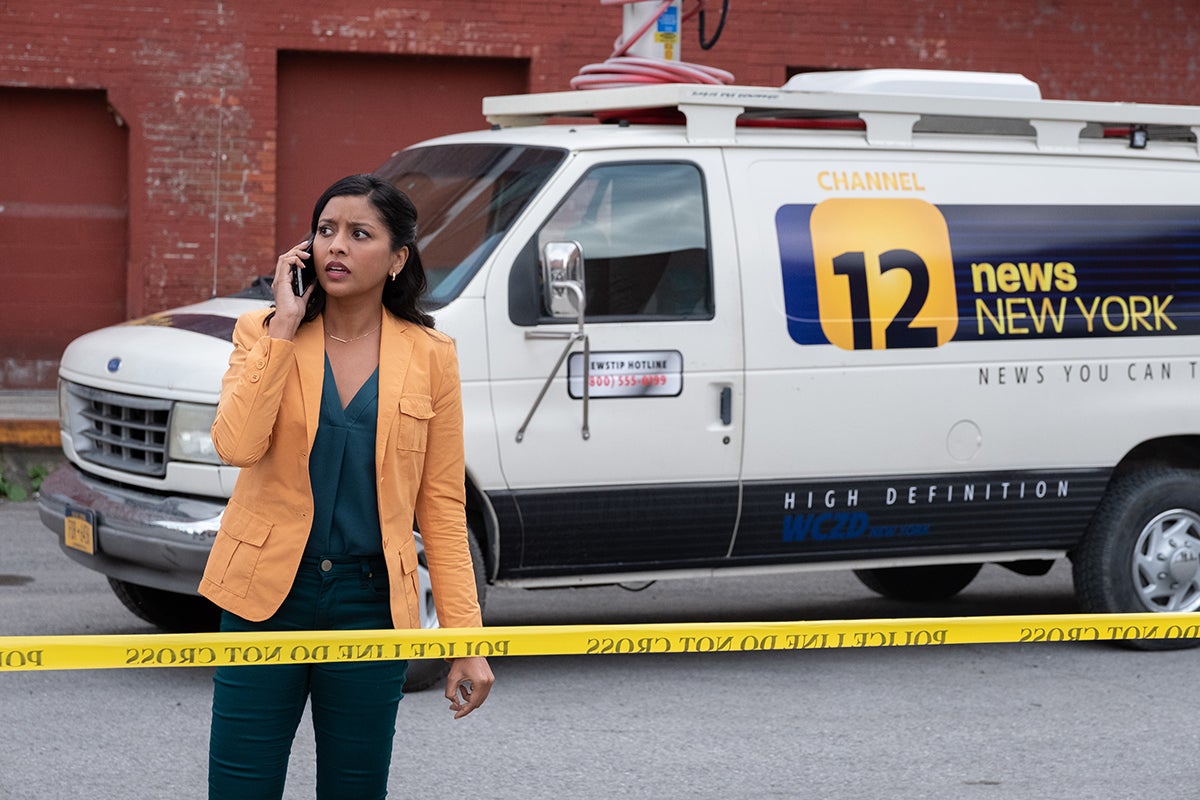 Good Sam sneakily explores journalism's role in the public perception of humanity. Like many real-life TV stations, Kate's is obsessed with ratings—largely because journalists know that good ratings protect their jobs. Stories of crime, accidents, and murder tend to bring higher ratings, so local TV stations continue to cover them. But in Good Sam, Kate makes the fair point that when all you see on TV are stories of despair and drama, you start to believe there's more evil than good in your own backyard. In Good Sam, Kate's story about a good Samaritan gives Channel 12 News its highest ratings in history, making the argument that if TV stations share stories of hope and miracles, people will continue to tune in. You almost buy it.
The film starts an interesting and realistic discussion about selfless generosity. It shows both sides of the coin: People incapable of doing a good deed without expecting something in return and people who refuse to even accept credit when they do something for the public good. It explores how folks can always count on there to be someone who will take advantage of a situation—but there's also more people doing good in their everyday lives than those doing bad.
Still not sure what to watch tonight? Here are our guides for the absolute best movies on Netflix, must-see Netflix original series, documentaries, docuseries, and movies.
Need more ideas? Here are our Netflix guides for the best war movies, documentaries, anime, indie flicks, true crime, food shows, gangster movies, Westerns, and movies based on true stories streaming right now. There are also sad movies guaranteed to make you cry, weird movies to melt your brain, and standup specials when you really need to laugh. Or check out Flixable, a search engine for Netflix.