Mason Ramsey, 11, won people over recently with his impromptu yodeling in an Illinois Walmart store. This could have easily ended with Walmart telling the kid to beat it and shooing him out of the store, but instead, Walmart is throwing him his own concert tomorrow and streaming it live on Facebook.
https://twitter.com/Walmart/status/983698849150750720
The viral footage of Mason performing at Walmart even lead to an appearance on Ellen, where the newly minted star talked about being a "country boy" and his dream of one day performing at the Grand Ole Opry.
After he performed a truncated version of Hank Williams "Lovesick Blues," Ellen surprised Mason by saying she landed him a spot at the Grand Ole Opry this Saturday. Not surprisingly, everyone got emotional.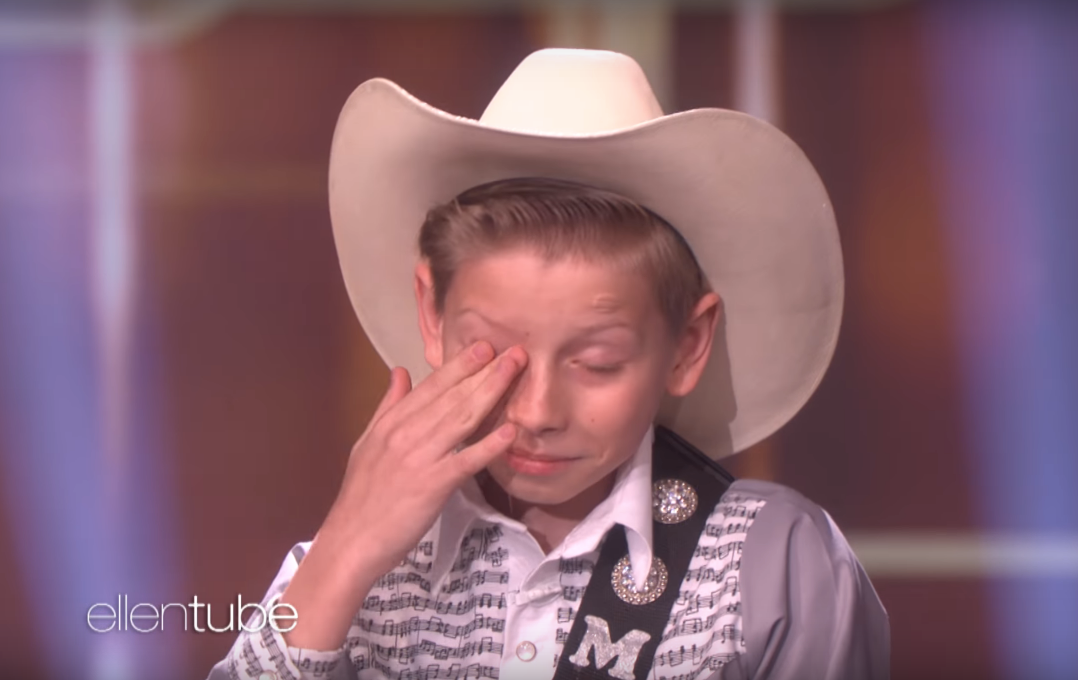 The kid is absolutely killing it and well on his way to becoming a country music legend. Then again he's 11. He might wake up next week and decide playing music is boring and take up skateboarding instead. In which case, we'll look forward to seeing all of his viral skateboarding trick videos.