Even though most of us didn't get the experience in person this year thanks to COVID-19, the "Why are you dressed like that?" meme perfectly captured the iconic holiday experience of a cousin you rarely see turning up dressed like that for dinner.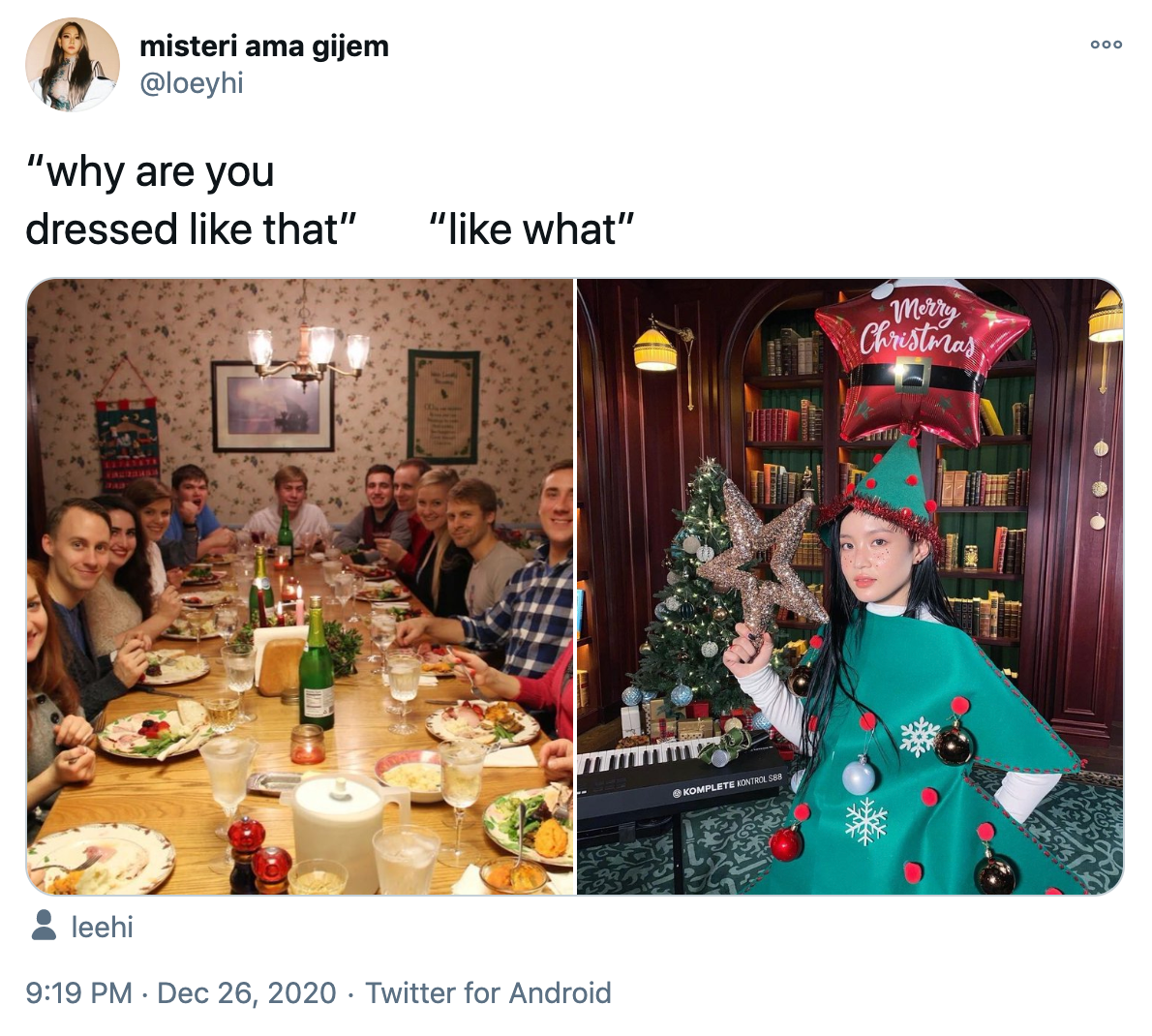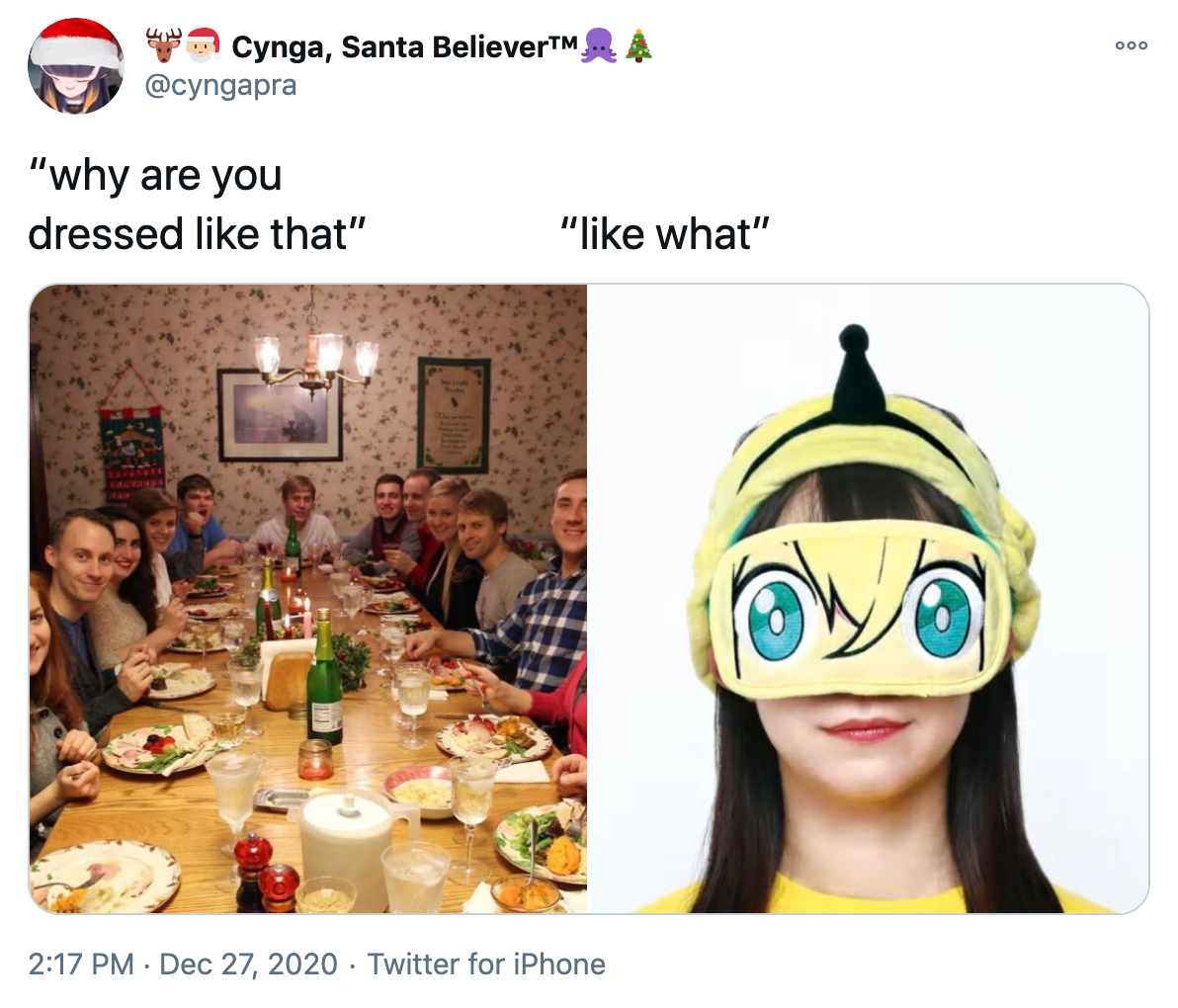 'Why are you dressed like that' meme: Origins
The meme got started all the way back on Dec. 15 when Twitter user @nternetgirl tweeted a photograph of a large white family at a festive dining table, staring at the camera in surprise, side-by-side with a low-resolution CGI image of a grey-skinned black-eyed woman with stringy black hair covering her face. They captioned the photos "why are you dressed like that?" and "like what" respectively and the Christmas meme of 2020 was born.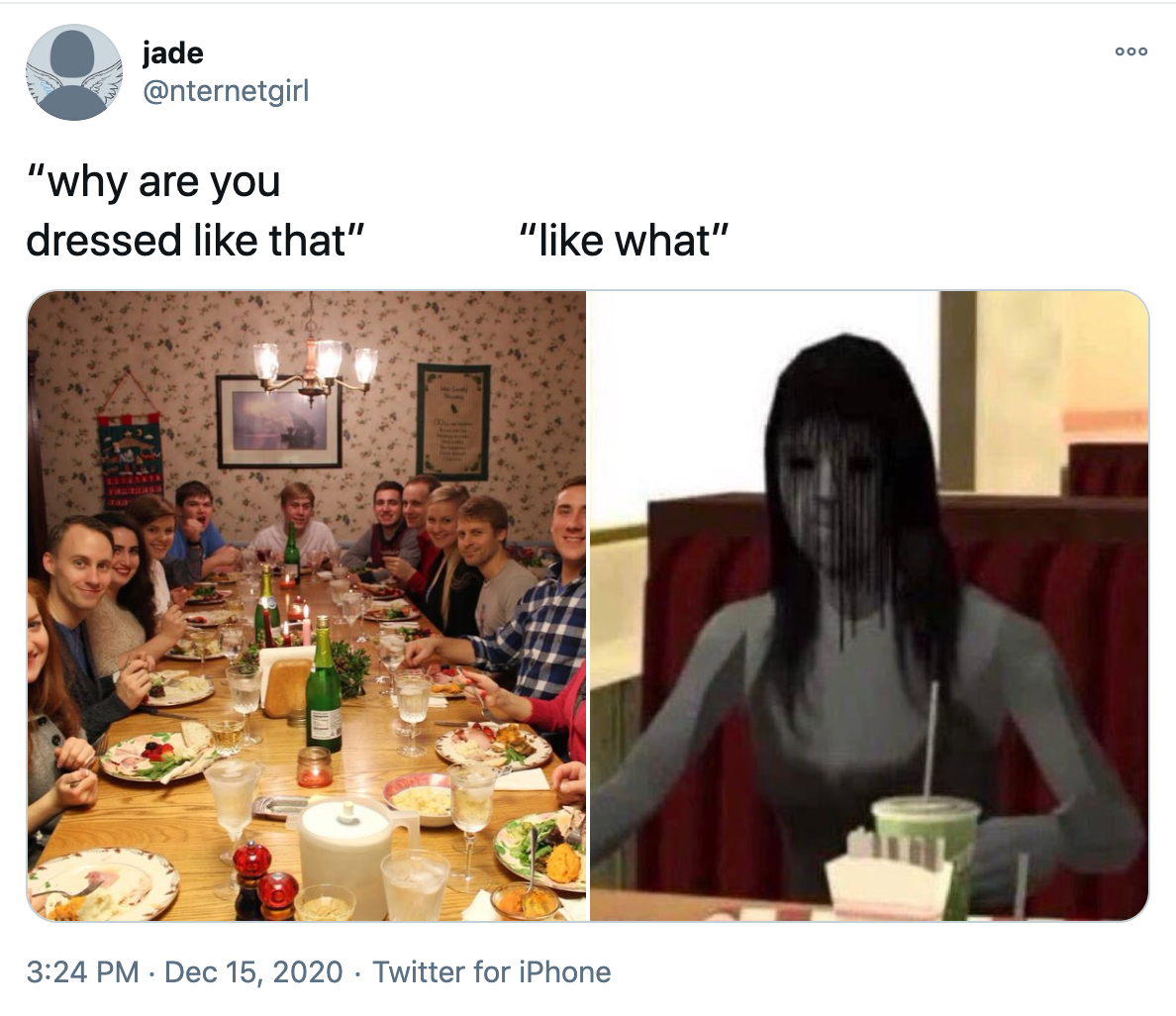 There were a lot of fandom references, from Cruella Deville vs. Miranda Priestly to Darth Vader being accosted by the Jedi order in his new suit.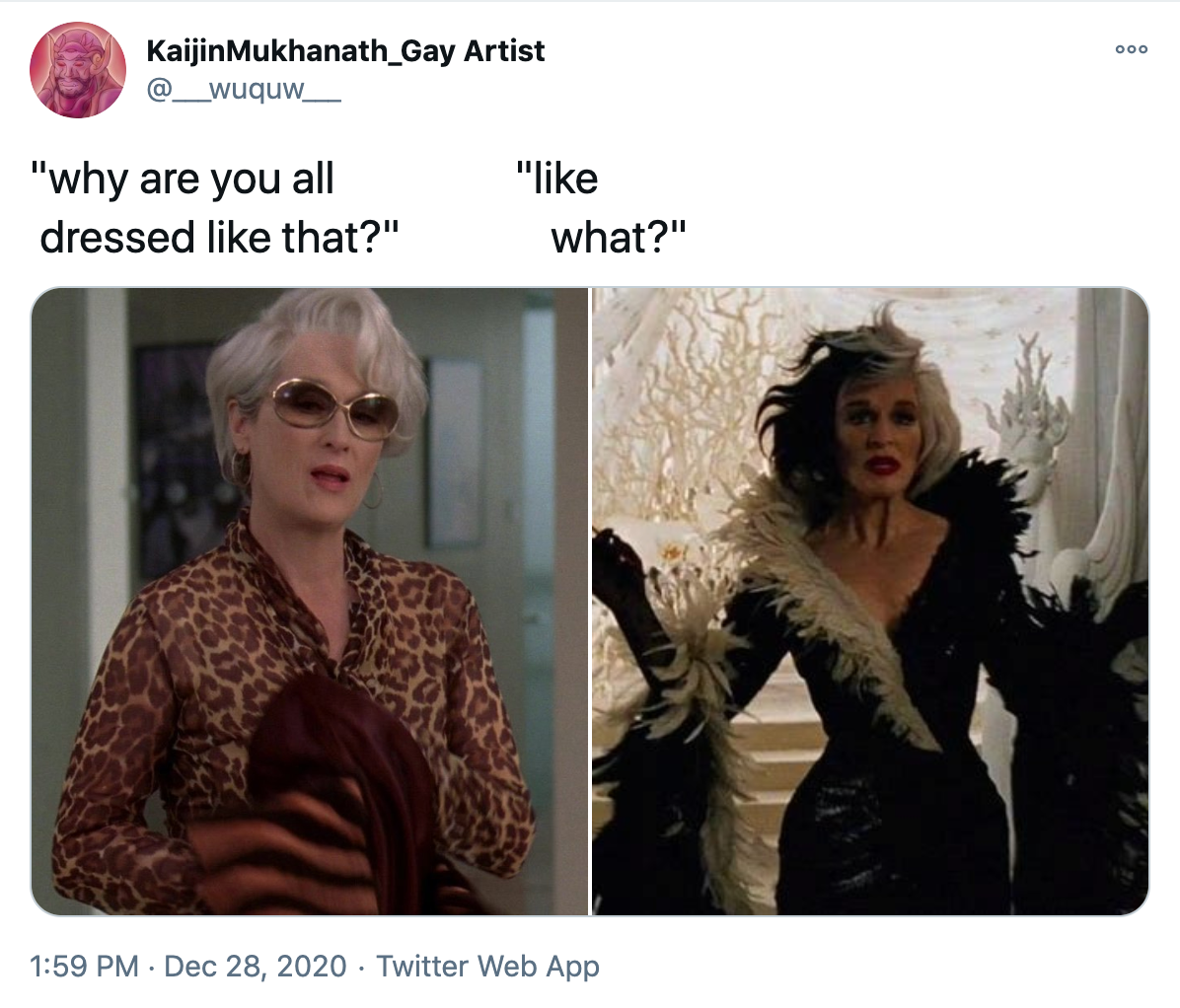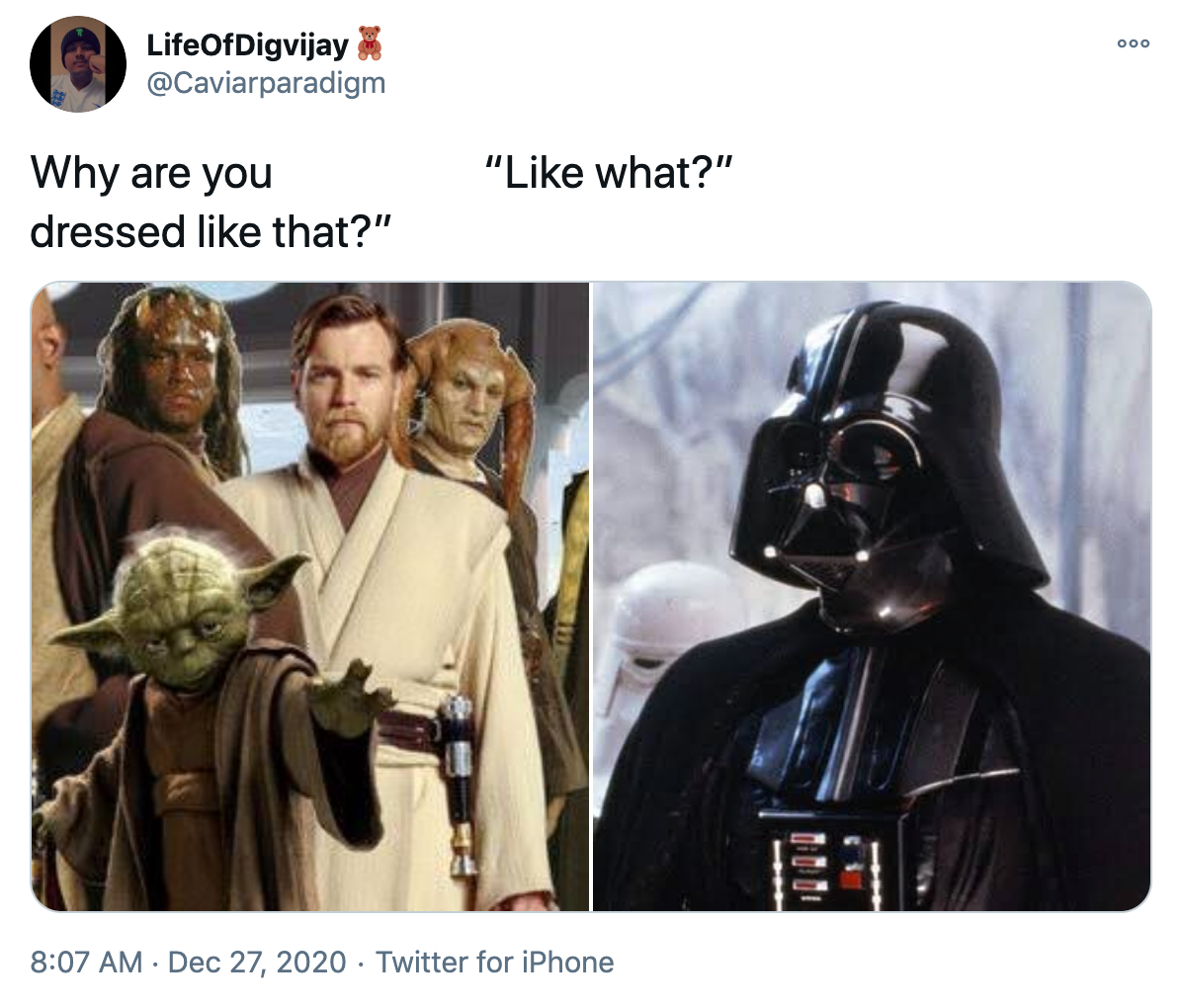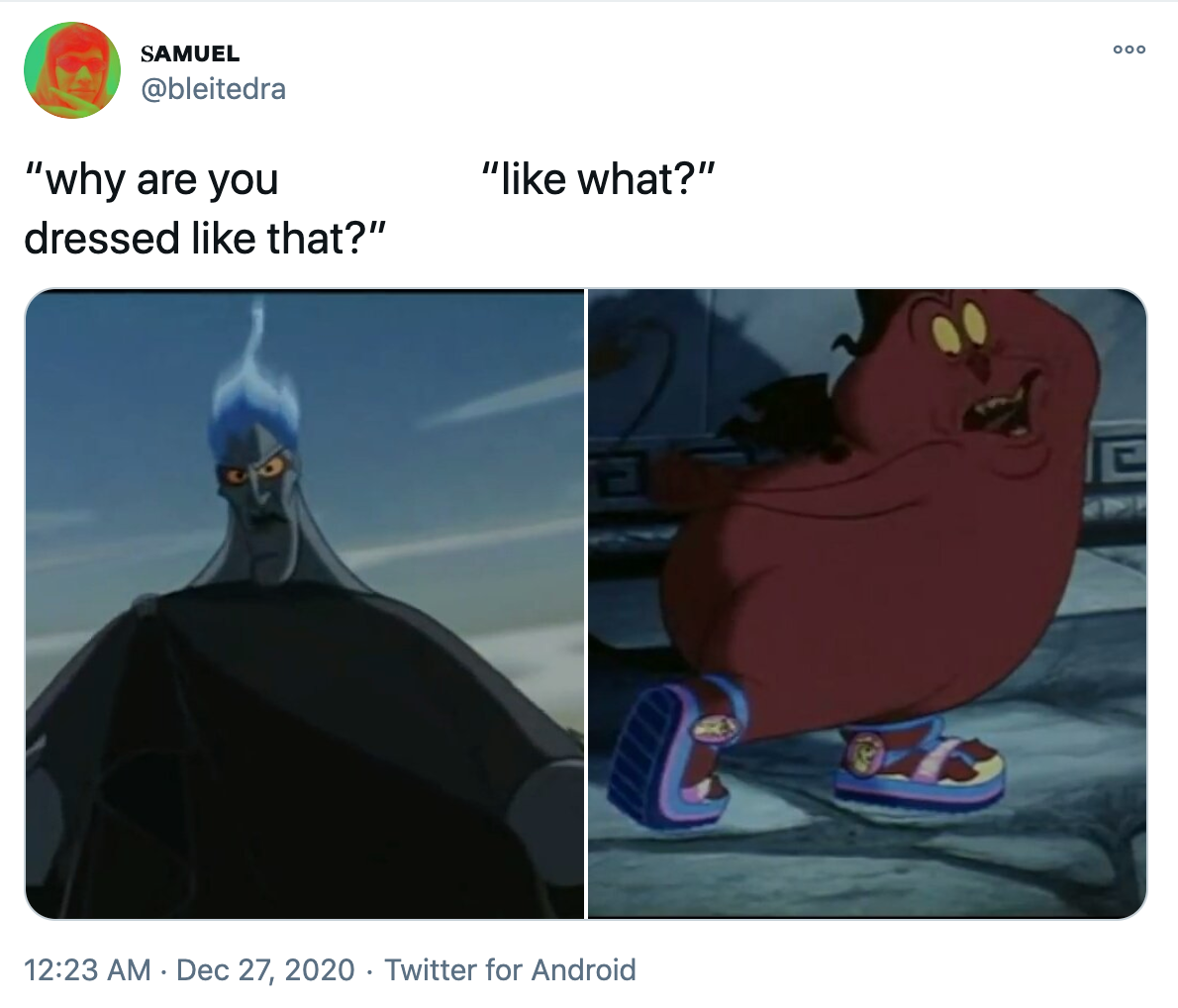 And some amazing cosplay got featured, including a realistic alien queen costume and Hellboy.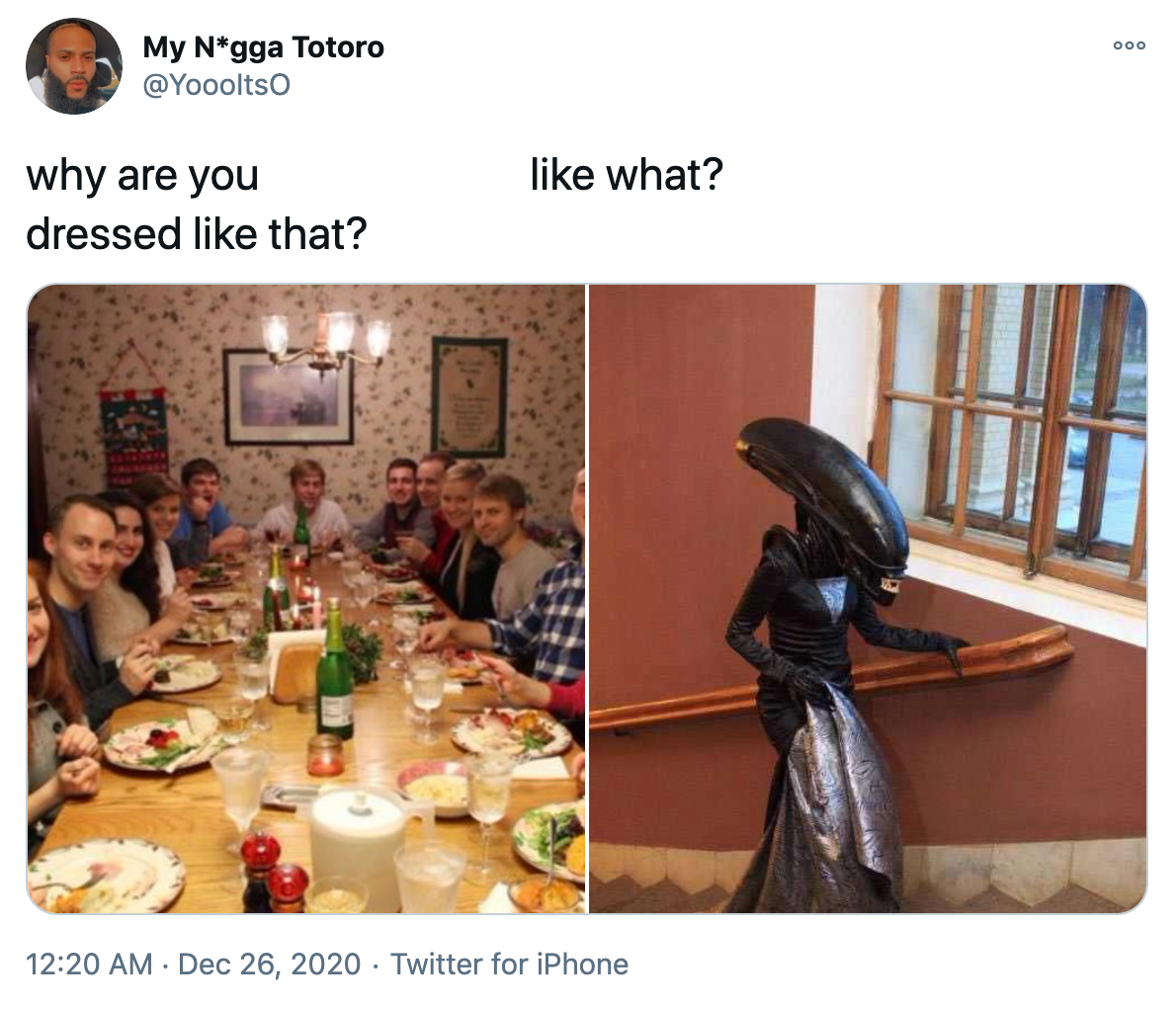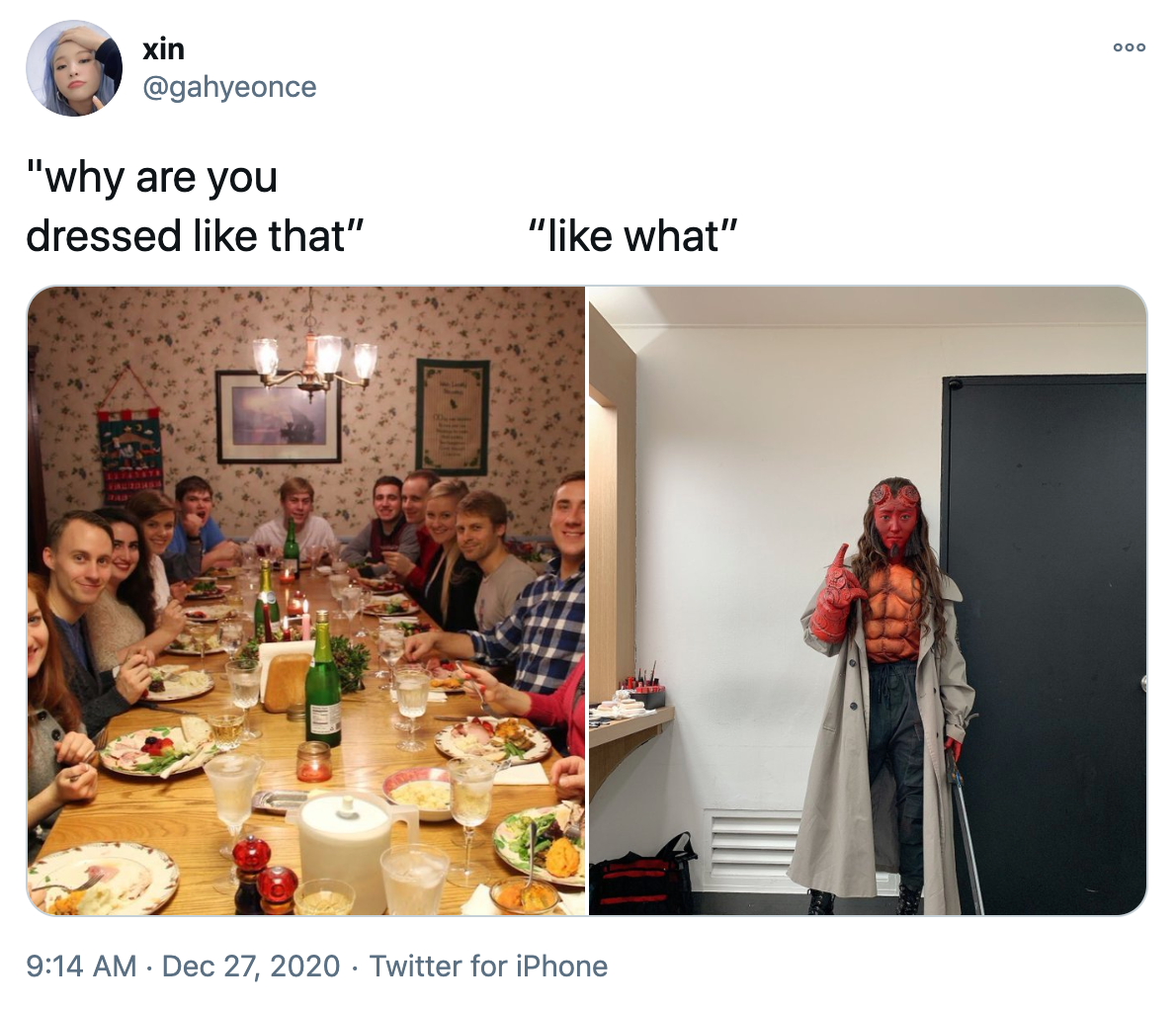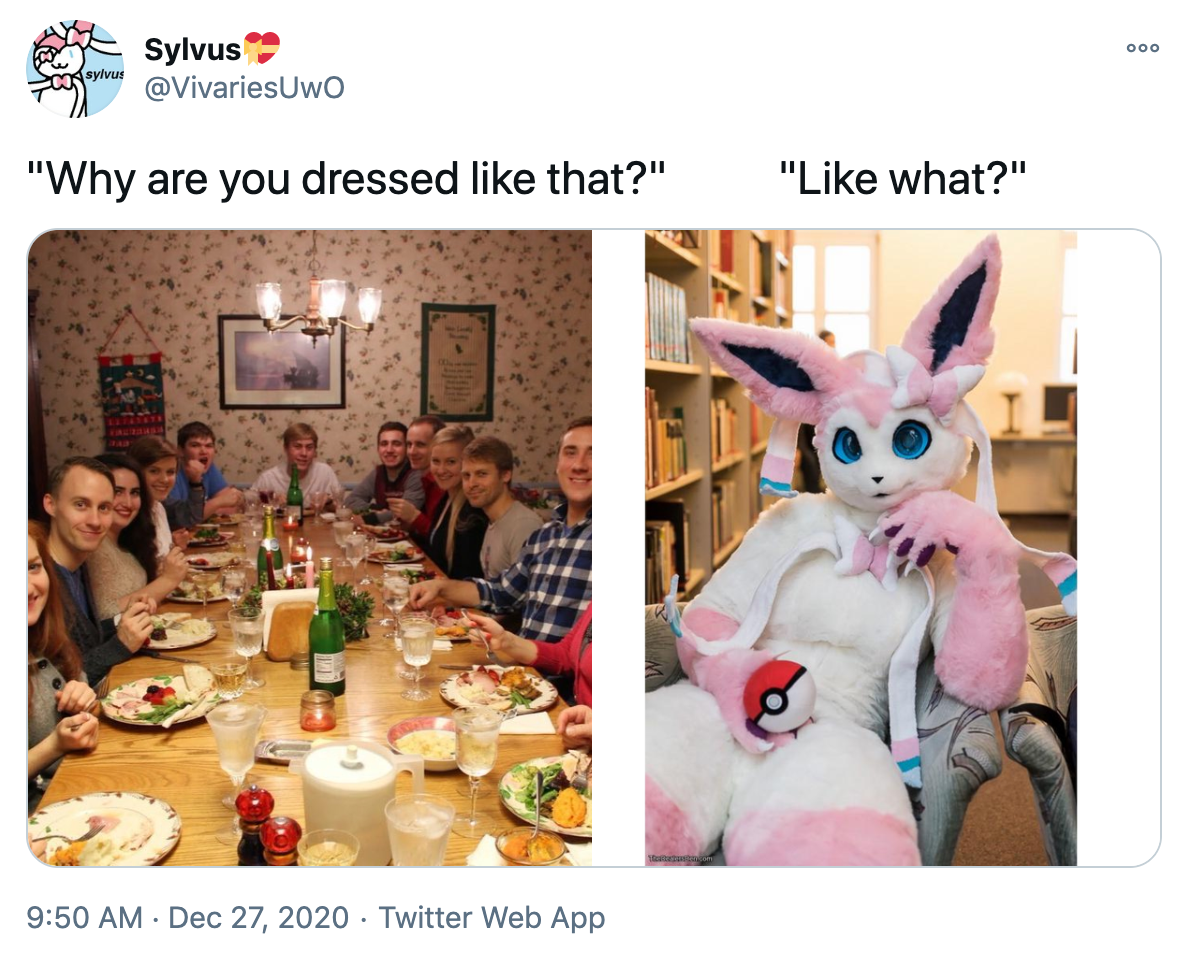 Others chose to share their favorite celebrities dressed up to the nines, imagining them showing up for Christmas dinner in all their finery.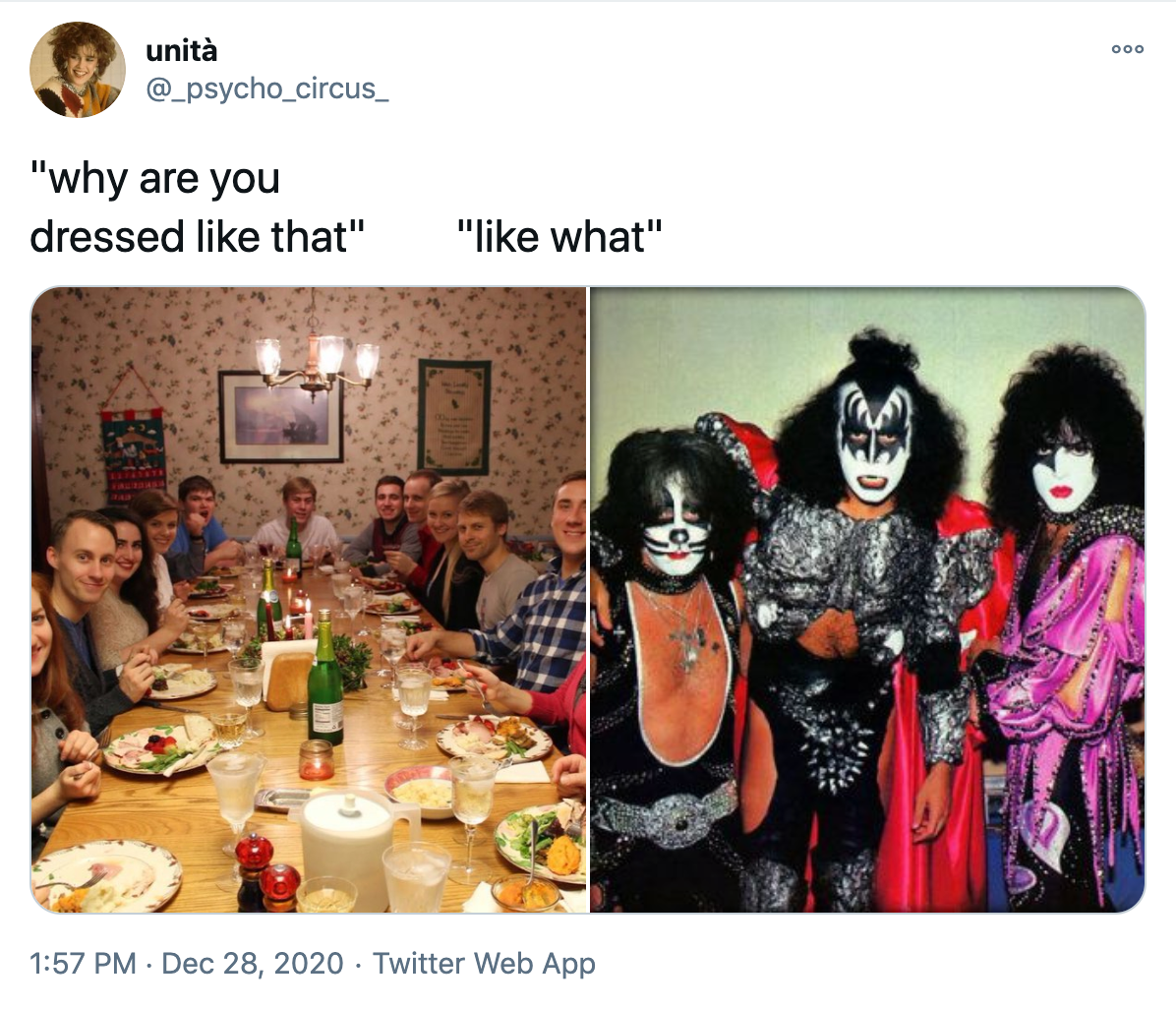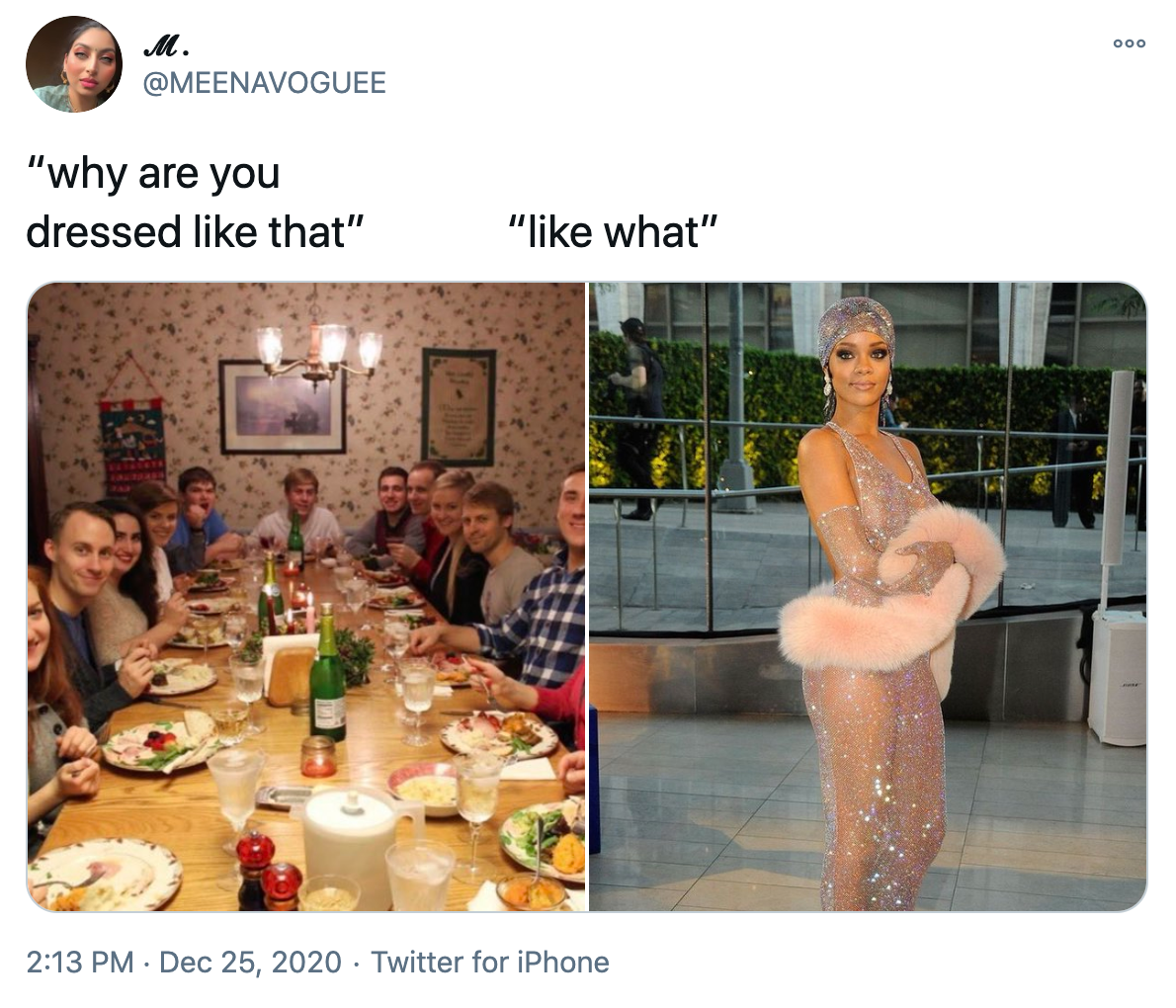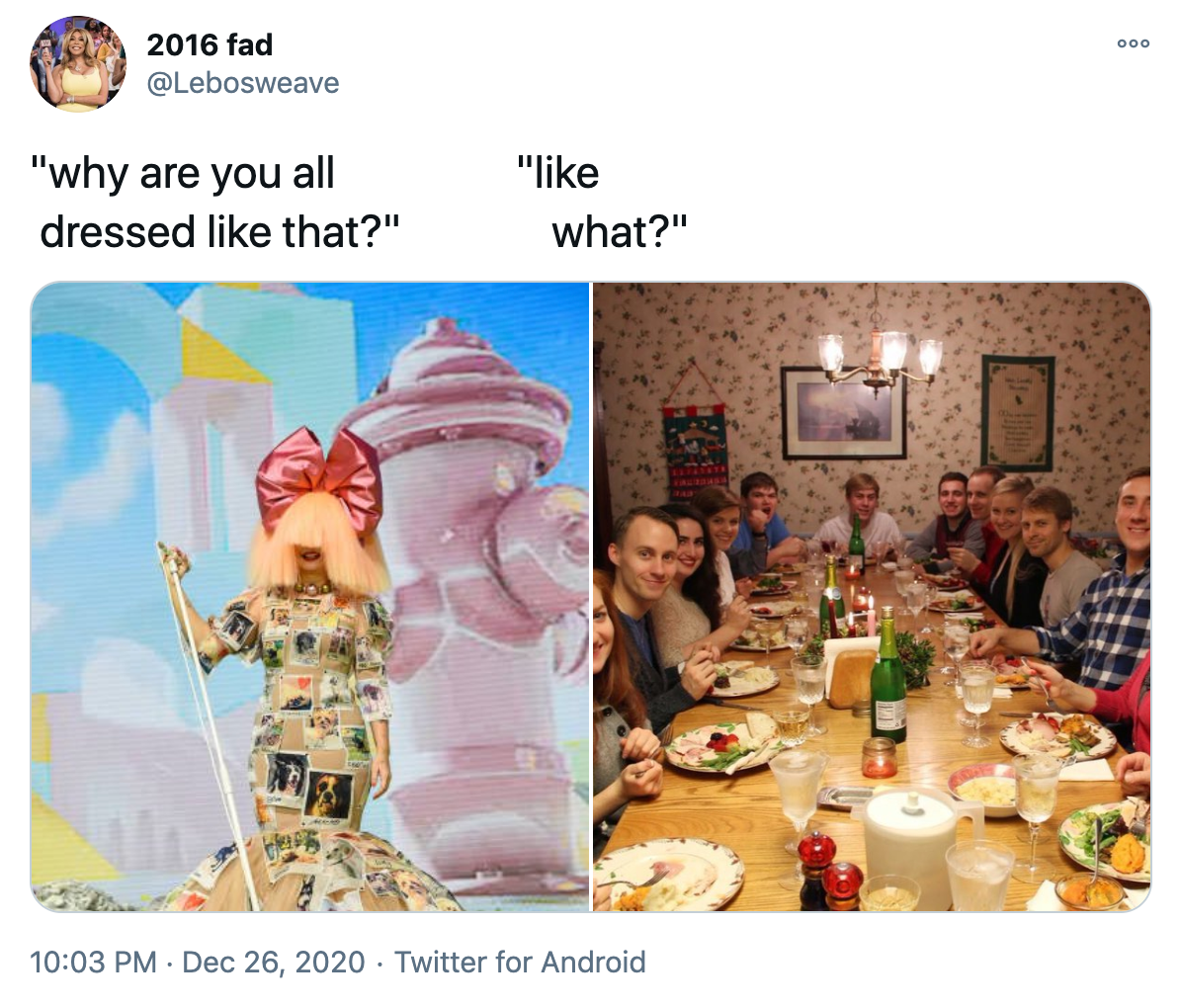 Hopefully next year you'll all be able to get the experience in person but for now, this should tide you all over.
---
Today's top stories