There's a musician in San Antonio who'd like to sell you a Nord Lead keyboard and accompanying sampler on Craigslist.
The keyboard sells for $400. It's fully expanded, with 12 voices and a RAM card. The sampler's an e-mu6400, going for $250, and it comes with a keyboard input and 128mb of good old RAM. 
There's also a Kurzweil k2000 synthesizer, one he's selling for $400. 
"Actually, it's the k2vz with 128mb RAM," the keyboardist writes. "and a scsi zip drive with a few blank disks." Beware: the headphone output "gets a little weird sometimes."
You know what also "gets a little weird"? The guy who's selling it. He attached a picture to his listing. Check it out right here.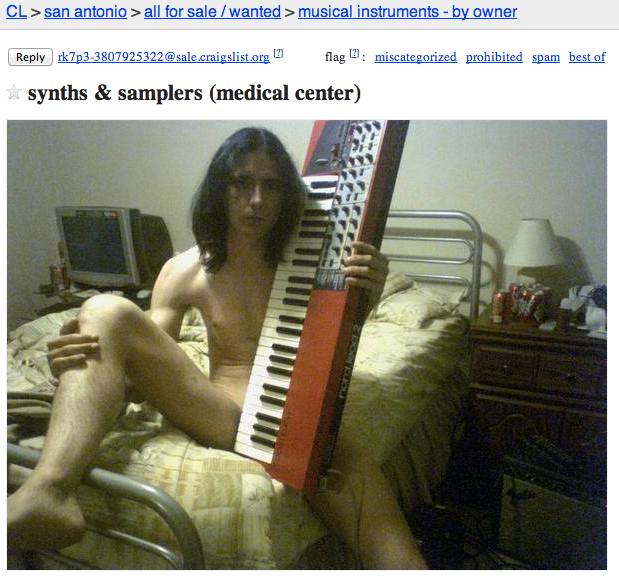 My, my. He should throw away all those Dr Peppers.