A TikTok trend that imagines what people would have been "hated" for in different decades is drawing parodies—and backlash.
The trend sees users listing off the things they'd theoretically be hated for, often in era-specific clothing, accompanied by a montage of songs representing the 1940s through the 2000s. Many of the videos are straightforward: People would have been hated for being gay, Black, Jewish, Chicana, Indigenous.
Others called themselves out for just not being likable: One woman's video is just her being "a bitch" throughout the decades. Another starts and stops at the 1930s: "Just being a straight up prick," is his excuse. But, as with any TikTok trend where young people frame history they didn't fully live through in hypotheticals, there was criticism.
While this trend was popular over the summer, more recently one example got picked apart on Twitter. The creator's account is private now, so it's unclear what exactly the context was, or if she was being earnest. The captions on the screenshots posted to Twitter read, "Fighting for equal rights for people of colour" for the 1960s and "Supporting the people affected by aids" for the 1980s.
Commenters took this as her retroactively congratulating herself for being "woke," or centering herself and ignoring the work of Black and gay activists, or being a walking Onion headline.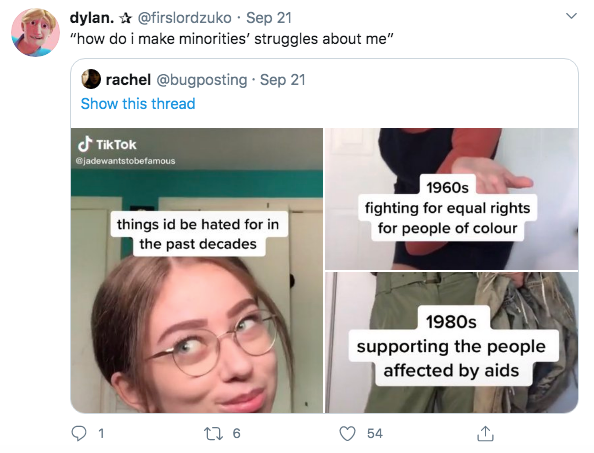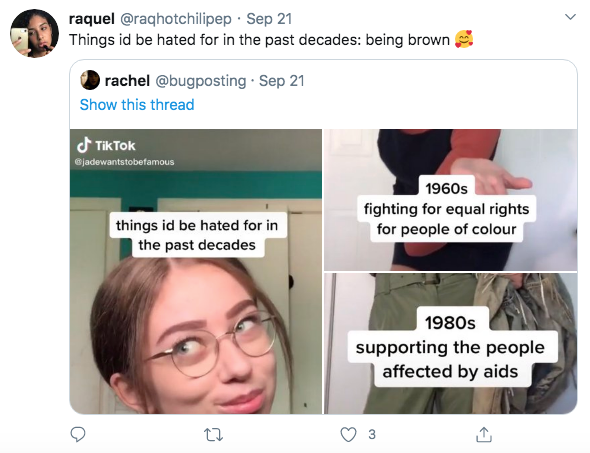 Others edited in their own captions, and went even further back in time. "1679: baker exiled for mixing plaster into my bread to cut costs," read one tweet.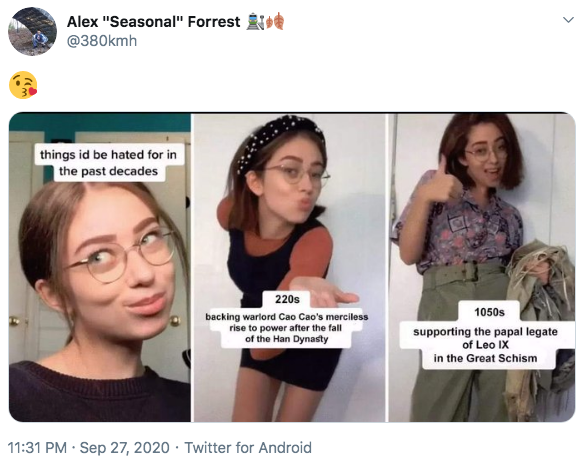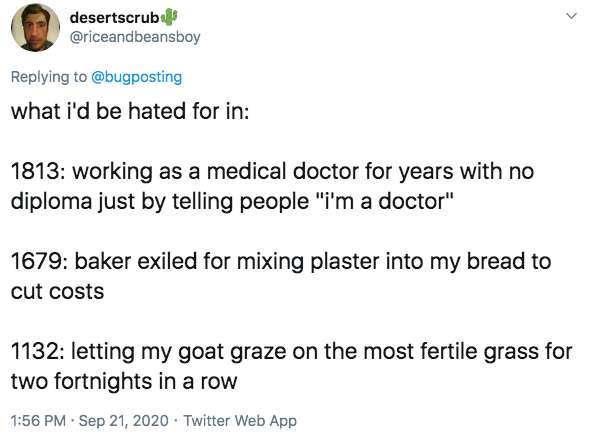 The trend seems to have reached its natural conclusion, however: Someone made a video about being hated in 2020 for being white and straight.